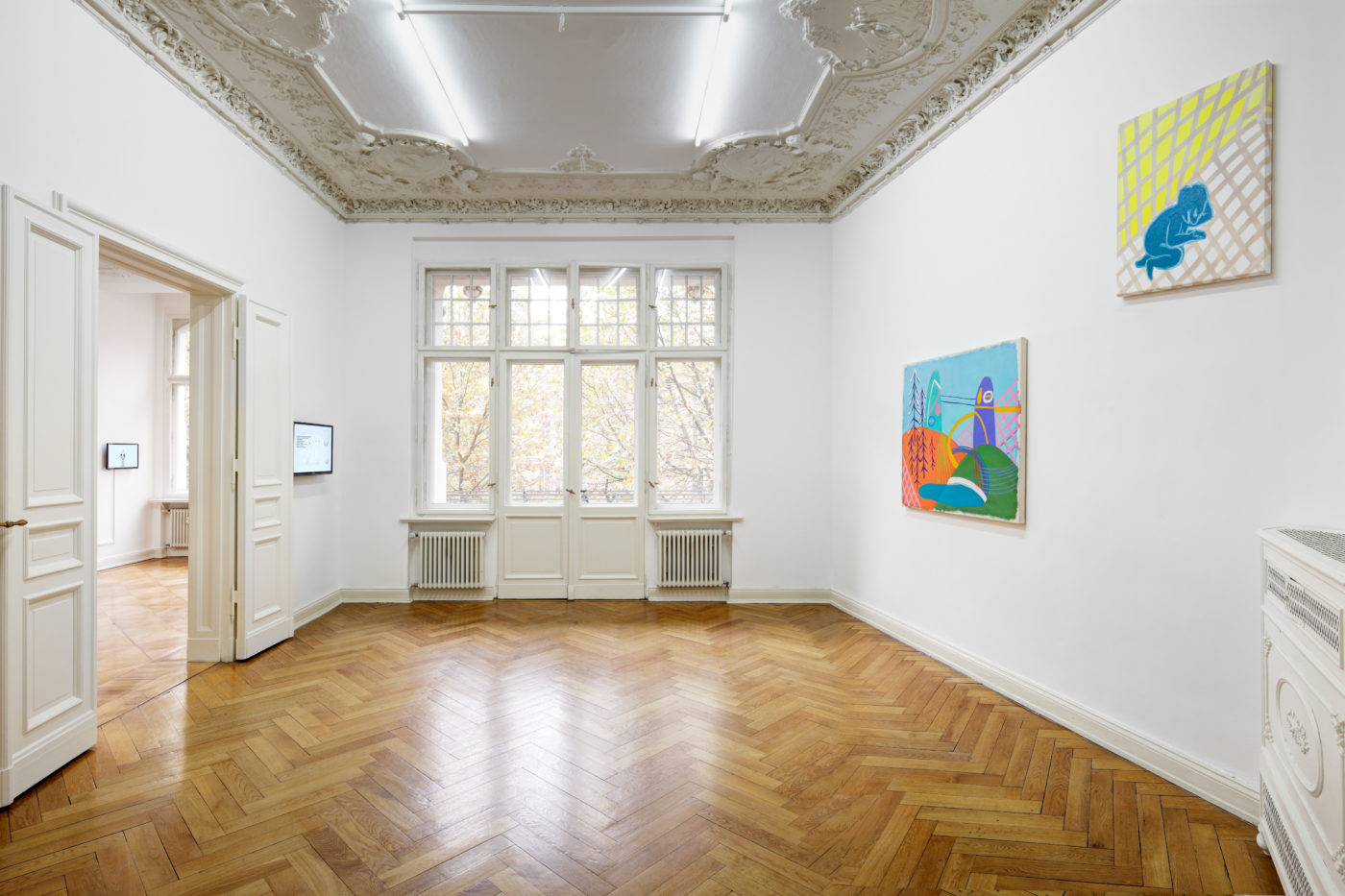 "All of this was made with a lot of pleasure despite various feelings
of terror, grief and worry. El Niño never came, the cops shot over 500
people, demonization of the other is at an all-time high, the planet is
choking, my mom died. And now Trump. And that's just the tip of the iceberg. No more icebergs. This is just the tip of death's boney middle finger. If I could say one thing, I'd tell you that scientifically speaking, snakes only ever eat their own tails when they are having a severe anxiety attack due to heatstroke. They are self-destructing in a hot panic. While the image of a snake eating it's tail has been used to refer to the cyclical nature of life and death, to eternity and the infinite in many cultures—from Greek, Indian, Norse and South American mythology to systems of thought in Alchemy and Yoga — the ancient Egyptian idea of a circling "formless disorder that surrounds the orderly world and is involved in that world's periodic renewal" seems to most closely reflect the wildness of worry, especially that which is brought on by hostile environmental conditions. Severe drought; the unregulated heat of citizen disempowerment in a two-party system seemingly air-locked with no
cross-stream; love and family in late capitalism atomizing the body-mind
connection faster than you can say dialectic. It's getting hot in here. Tail in mouth, we are eating the wrong thing." —Kahn
Weiss Berlin is pleased to announce the first solo show of Stanya Kahn
in Berlin. New and recent works in video, animation and on canvas continue Kahn's practice of using allegory and metaphor to complicate spaces between humor and anxiety, irony and awe, dejection and concern. In exuberantly colorful drawings and paintings, land, water, animals and barely embodied humans staring into their devices, linger at the edge of exhaustion. In the two animations, "For the Birds," (2013) and "Yes and No," (2016), power and muted yearning cycle in dialectical loops. Two birds exchange deadpan desires for escape amidst endless danger. A witch covered in penises jumps over and over. Did she cast a spell to get rid of all the dicks? Or a spell to have one? Dismantling power is complicated. Meanwhile, in the final room of the gallery, the feature-length experimental narrative video Don't Go Back to Sleep (2014), showing for the first time in Berlin, forms the darkly humorous core of the exhibition. With a run time of 74 minutes, Don't Go Back to Sleep is a haunted tragi-comedy that functions as much as a symbolic meditation on citizen resilience as a metaphor for the violence of the state and the First World's rapacious impact on the earth, driving the planet itself towards impending death. As medical professionals perform haphazard triage, mostly on each other, in vacant housing, we realize the protagonists may be some of the only people left: workers (The People) vs. the danger outside: the state (police/military/clampdown). In the tenuous relations between strangers collaborating under pressure, darkly comedic resilience and regenerative energy rise in small, understated human exchanges.
Shot in Kansas City, Missouri, in newly built homes left uninhabited
and unfinished in the economic crash, Don't Go Back to Sleep follows roving groups of frontline emergency workers adrift in nearly empty, end-times urban and suburban landscapes. In a series of uncanny scenes, dark joking emerges alongside efforts at cohesion and collectivity. Squatting empty suburban developments and luxury high-rises, depressed with the aura of so many displaced by the U.S. housing market catastrophe, nurses and doctors establish make-shift treatment centers within the architectural mundane: fixtures and countertops, carpet pads and exposed wiring, fireplaces and crown molding. Untouched appliances glow dully in the market's wake. Time alternately slows and speeds as the characters recalibrate their stress responses, suspended in the in-between of waiting, activated by uncertainty, disasters already underway and the reverberations of decades of distress. Alcohol, cake and lunchmeat provide sub-par sustenance as the workers labor, sleep and bury their dead. Further extending a video practice that allows fluid boundaries between the real and the fictive, between narrative and abstraction, Kahn directs an ensemble cast of mostly non-actors to perform both scripted and improvised scenarios in which their agency becomes central to the film's construction as they create candid dialogue. Her sound design, anchored here with original compositions by Kahn and musician Keith Woods (of Hush Arbors and Chelsea Light Moving), holds a central role in the language of the film. The edits and the cameras' movements and fixations play with reconfigurations of space, time, materiality, alienation and the overworking of Nature. A quieter humor of anxiety seeks out the edges of despair while trying to connect.
Don't Go Back to Sleep, 2014 TRT: 74 minutes
Written, directed, shot, edited and sound designed by Stanya Kahn. Includes original sounds/music by Kahn and Keith Wood (Hush Arbors, Chelsea Light Moving). B Camera by Ignacio Genzon, Mike Soltz and Chiara Giovando. The cast contributed primary dialogue.
Made with the support of Grand Arts and the Guggenheim Foundation.
"People are going back and forth across the doorsill where the two worlds touch. The door is round and open. Don't go back to sleep!"
–Rumi
"When you affect something, you are at the same time opening yourself up to being affected in turn, and in a slightly different way than you might have been the moment before. You have made a transition, however slight. You have stepped over a threshold."
—Brian Massumi, (translator, "A Thousand Plateaus"), from interview:
Navigating Movements
Biography
Stanya Kahn is an interdisciplinary artist working primarily in video with a practice that includes drawing, writing, performance and sound. Humor, pathos and the uncanny emerge as central modes in a hybrid media practice that seeks to re-work relationships between fiction and document, the real and the hyper-real, satire and sincerity, narrative time and the synchronic time of impulse.
Recent solo exhibitions include: The Pit (LA), Marlborough Chelsea (NY),
Susanne Vielmetter Los Angeles Projects, Pigna Project (Rome), The New Museum (NY), Grand Arts (KC,MO), Galleria Perdida/Recess (NY) and a survey of works from 2008-2012 at Cornerhouse (UK). Her 2014 experimental narrative feature Don't Go Back to Sleep, had a New York premiere Brooklyn Academy of Music with Migrating Forms Festival; UK premiere at Cornerhouse. Her work has shown at MOCA/SD; in The California Biennial ('10); Fernley Astrup (Oslo); Rodeo Gallery (London/Istanbul); Future Gallery (Berlin) among others. Kahn's collaborative works with Harry Dodge have shown at Elizabeth Dee Gallery, the Hammer Museum, Sundance Film Festival, the Whitney Biennial ('08), MOCA/LA, PS1, and MoMA/NY among others. She was a contributing writer, actor and costumer for the feature film By Hook or By Crook with Dodge and Silas Howard. Recent publications include a monograph, It's Cool, I'm Good (Cornerhouse) and Die Laughing (2nd Cannons) and contributions to the anthologies Abstract Video (ed. Gabrielle Jennings, UC Press) and Moving Image (ed. Omar Kholeif, Whitechapel). Kahn won a 2012 Guggenheim Fellow in Film/Video among other grants and fellowships. Her work is in the collections of MoMA/NY; the Hammer Museum/LA; the Goetz Collection in addition to private
collections.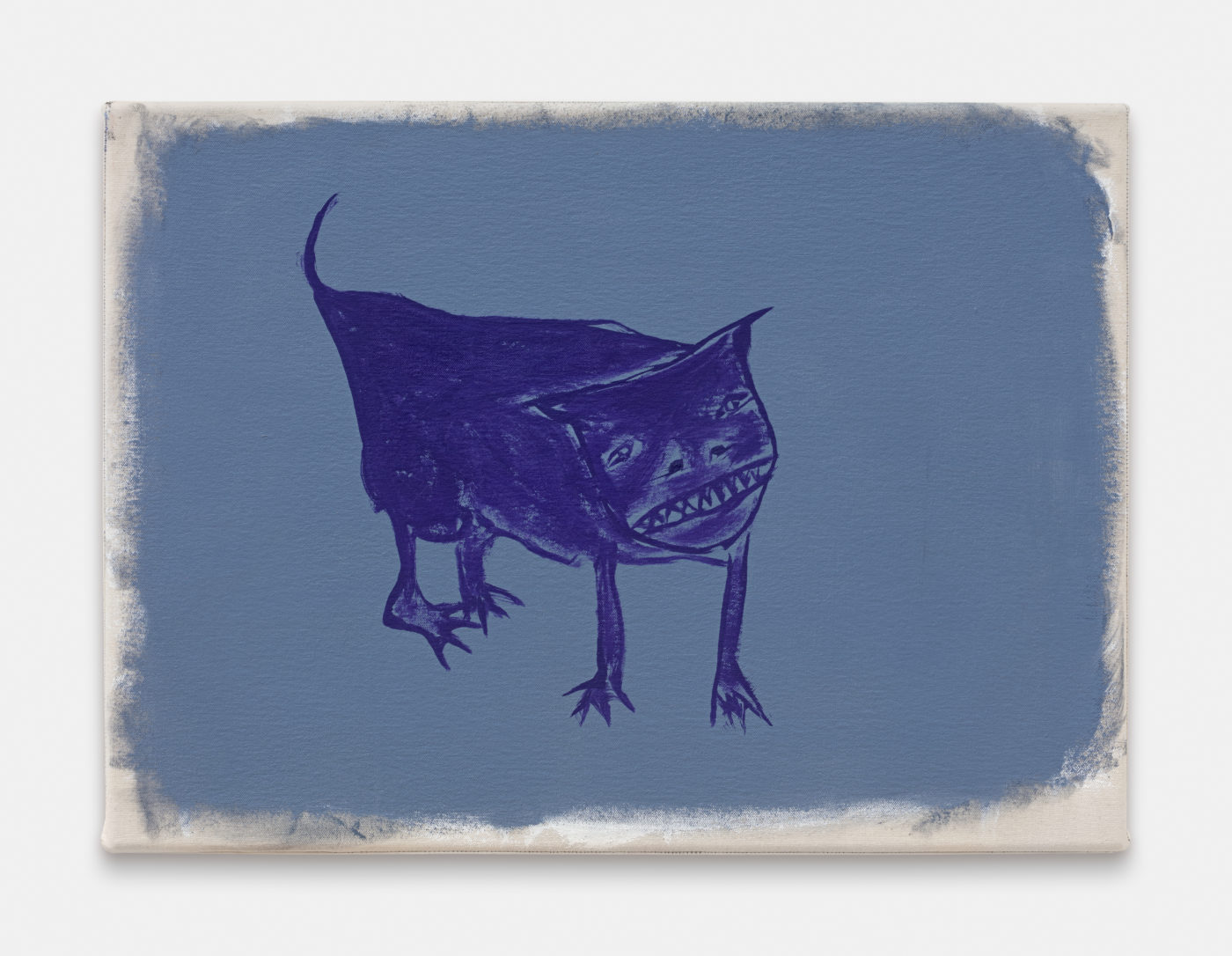 Beast, 2016 Oil on canvas 58 x 42 cm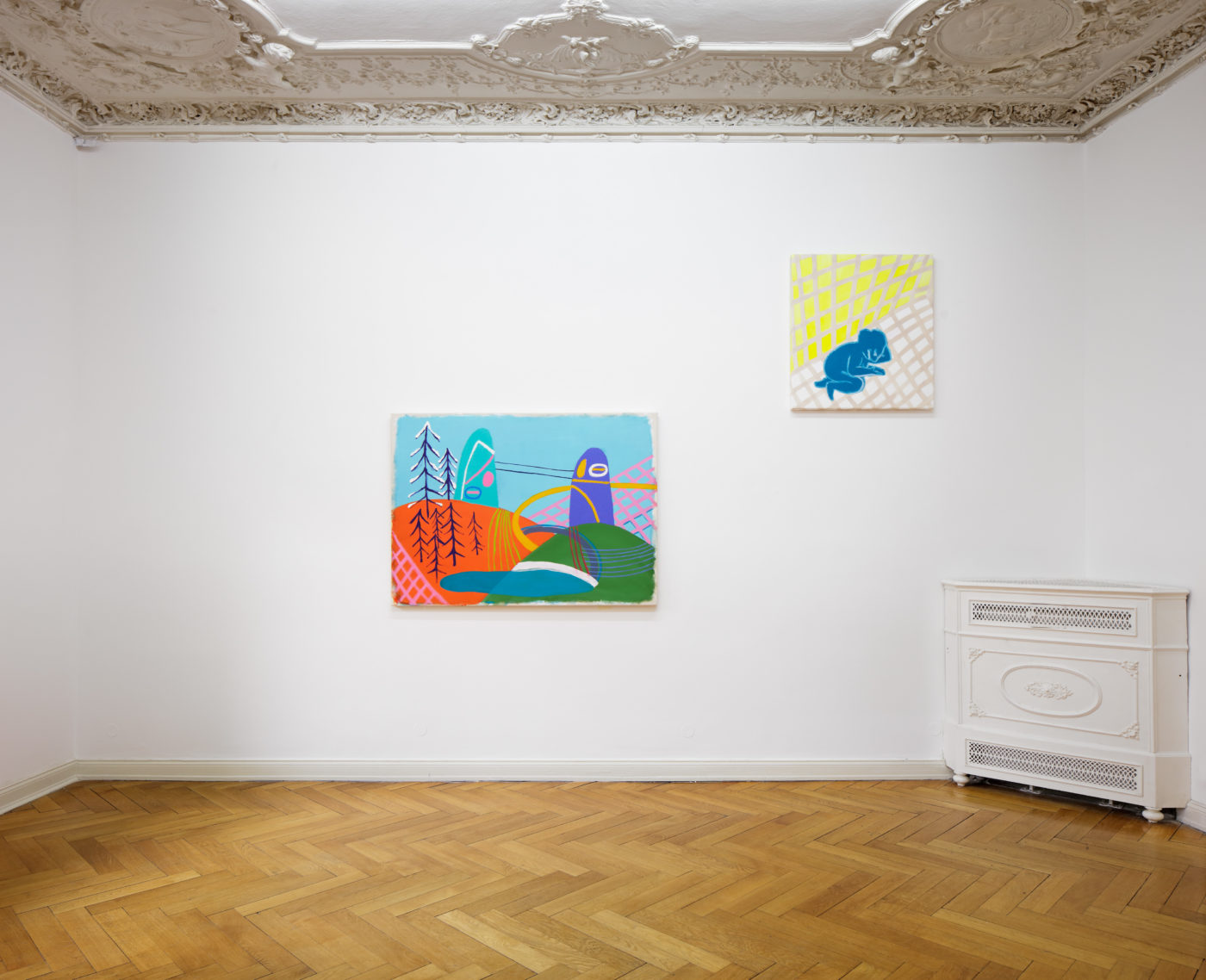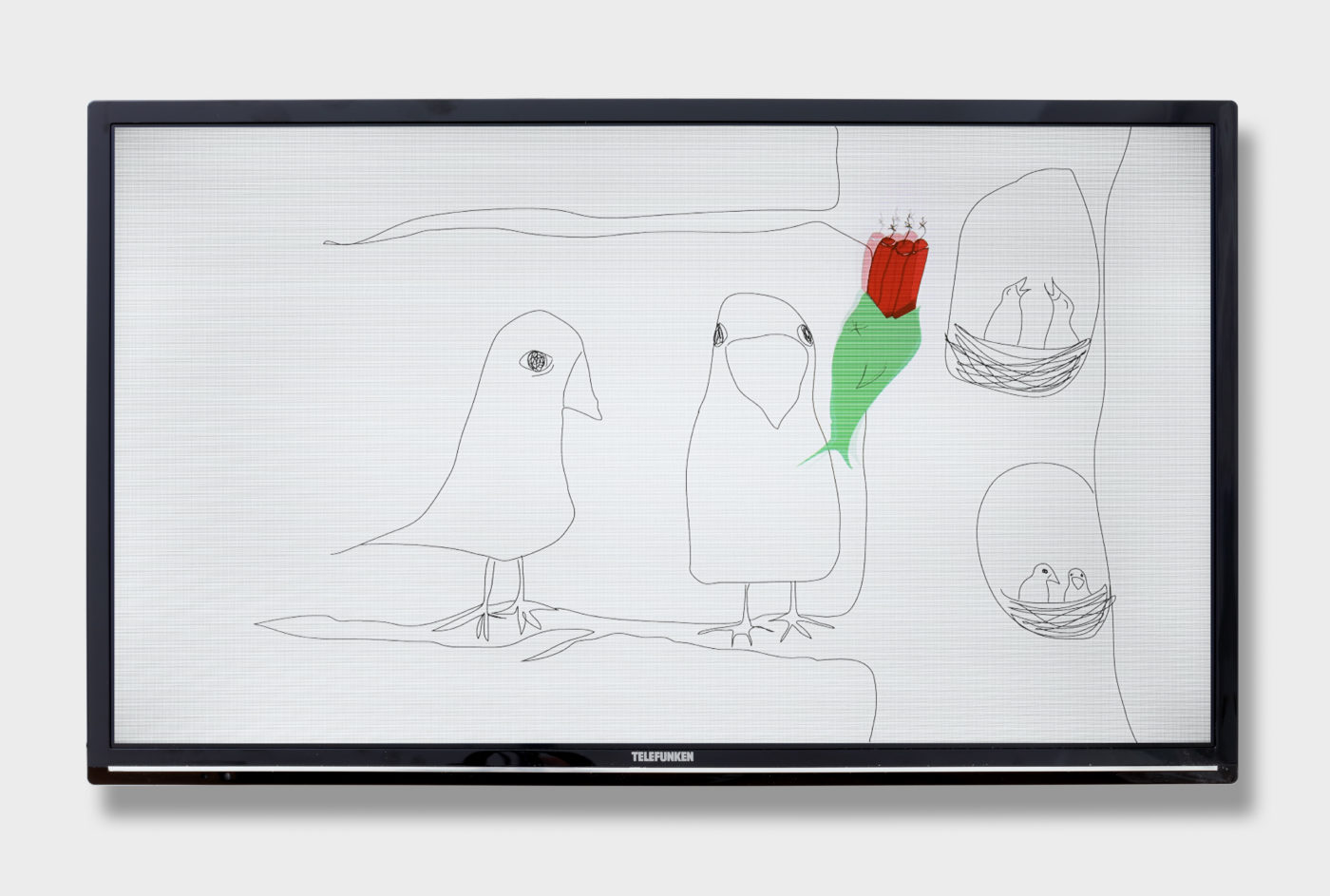 For The Birds, 2013 Single Channel video Color with sound, HD TRT: 4:38 Edition 1of 6 and 2 AP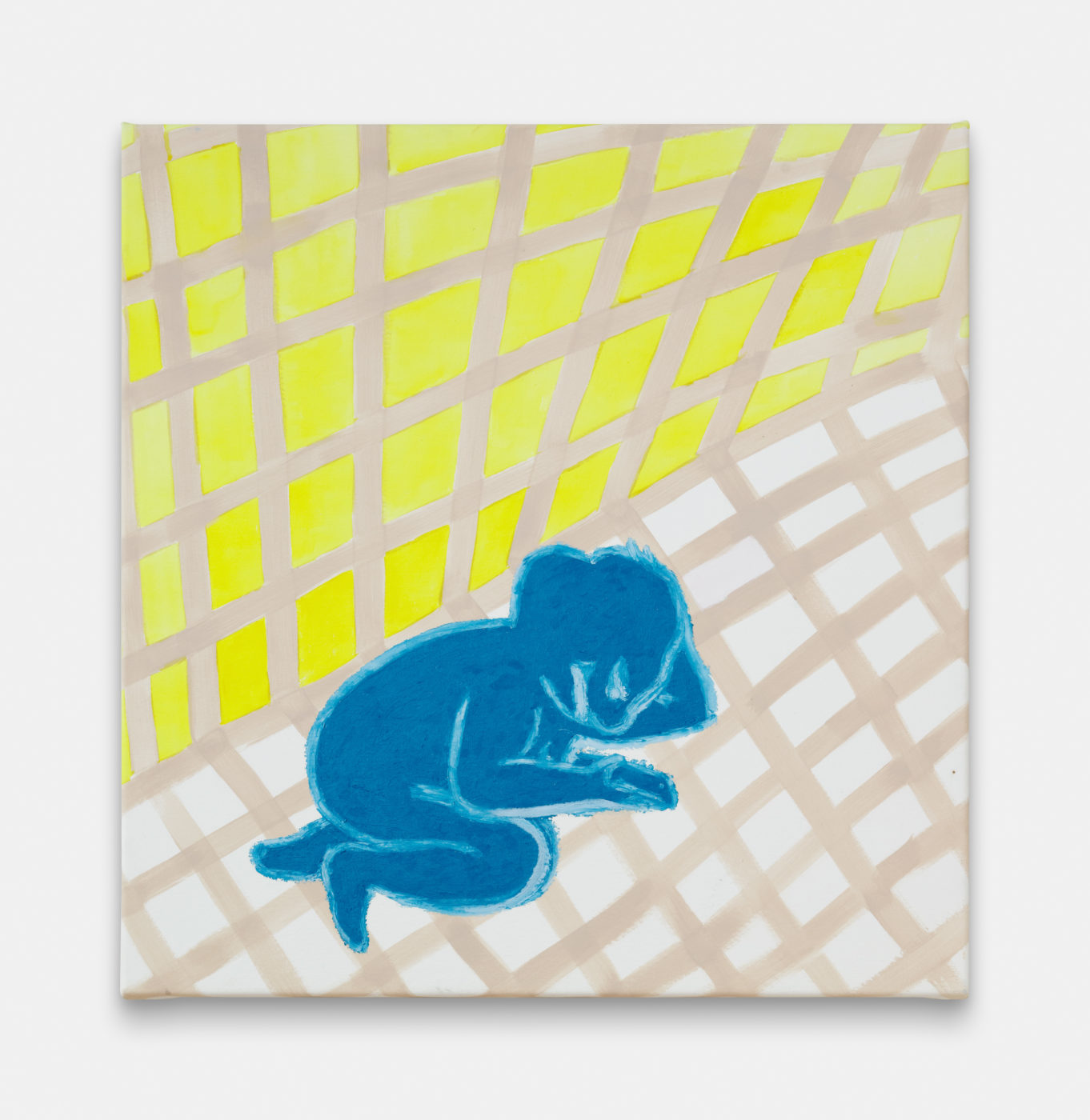 Infinite Scroll, 2016 Oil, flashe, and gesso on canvas 80 x 87 cm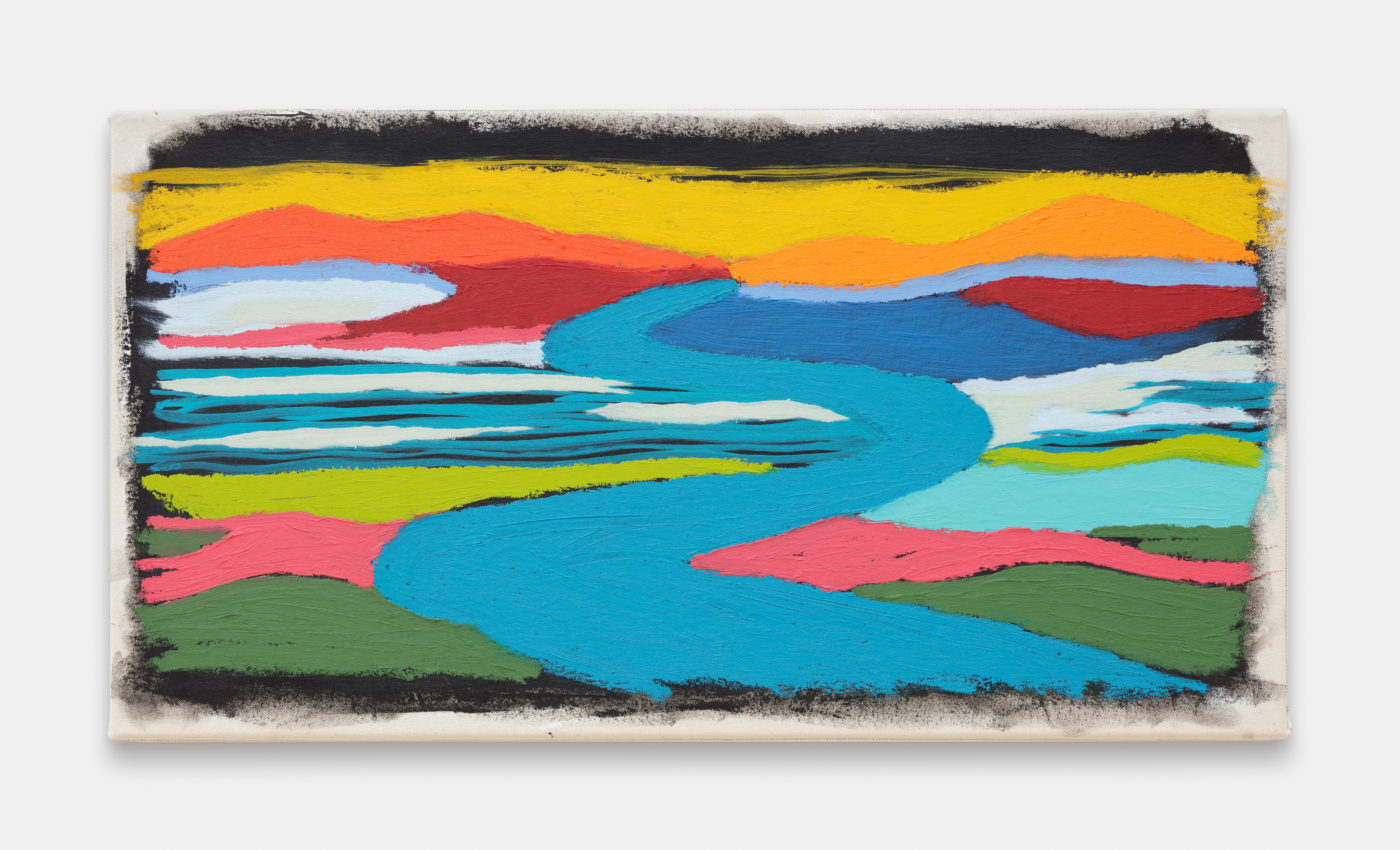 Landscape 1, 2016 Oil and acrylic on canvas 80 x 42 cm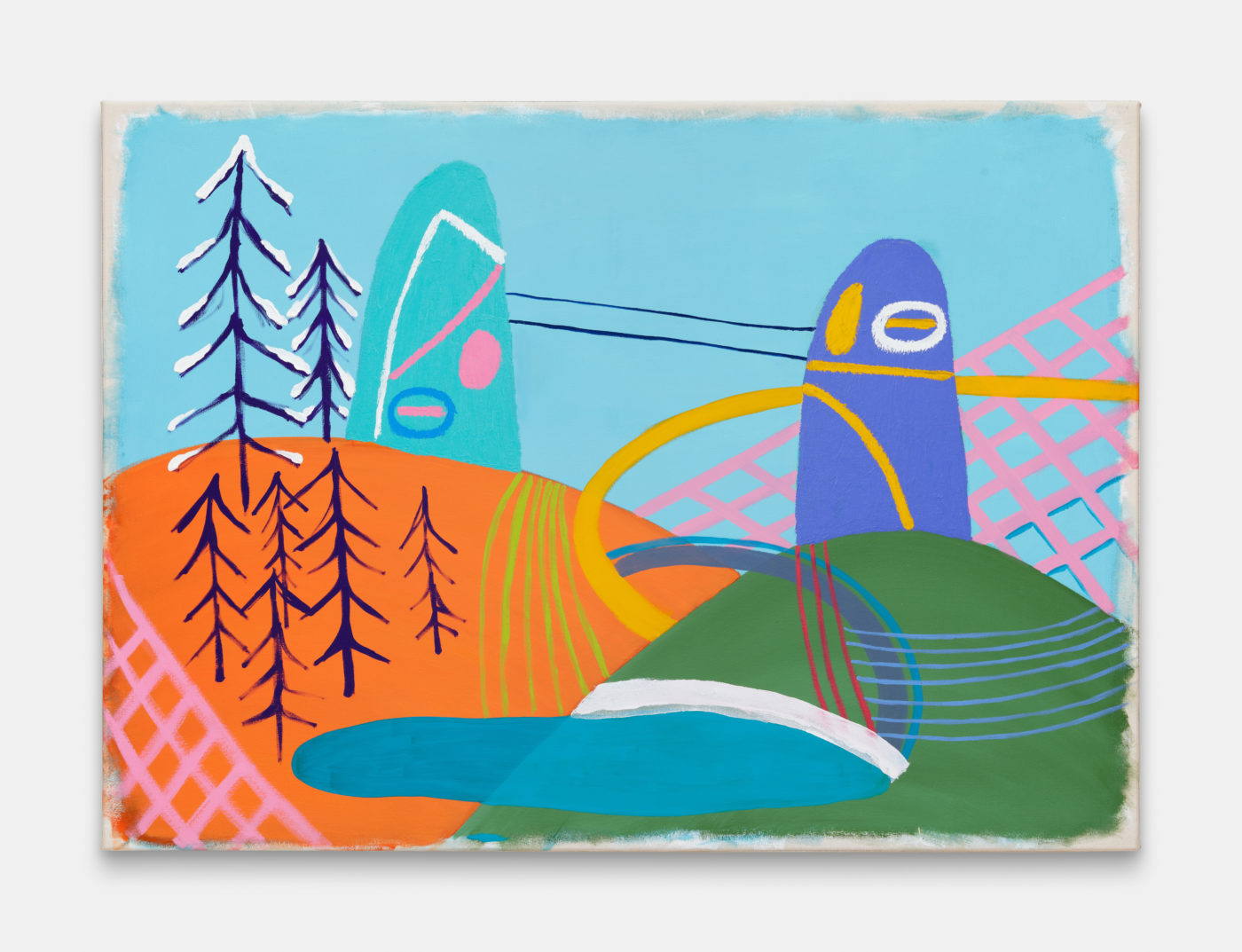 Landscape 2, 2016 Oil on canvas 108 x 150 cm 42.5 x 59 in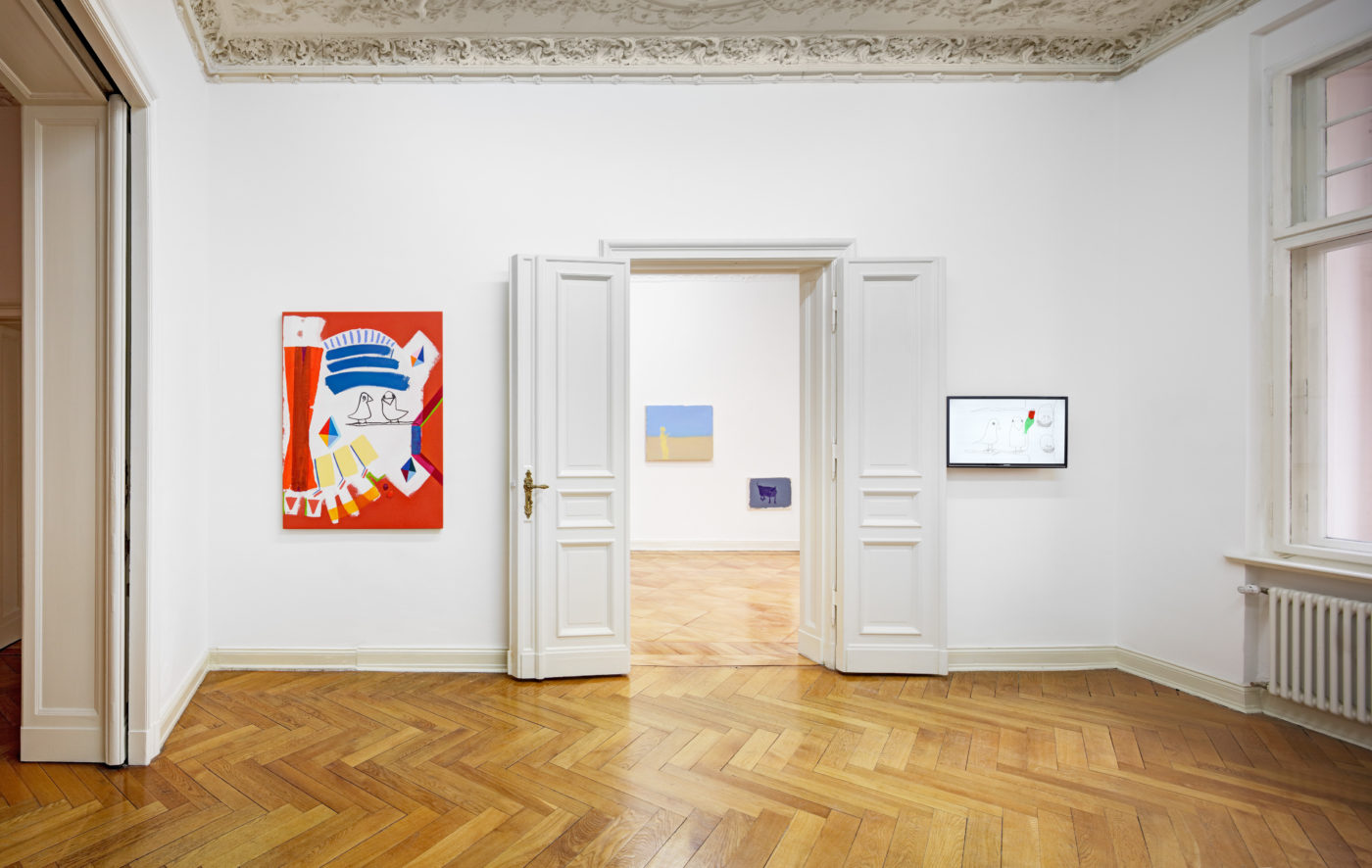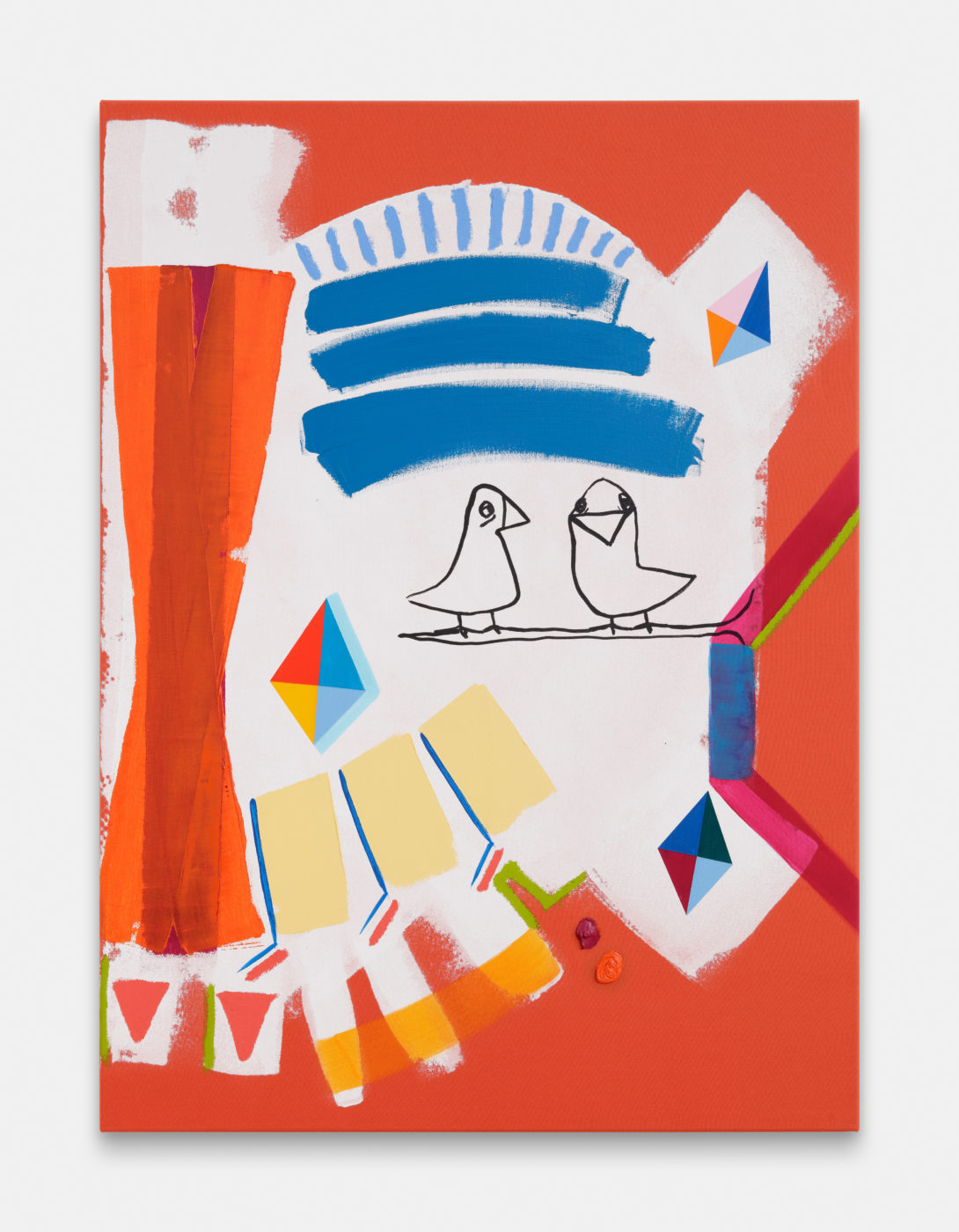 Orange Birds/Psychic Space, 2016 Ink, oil, flashe, and gesso on canvas 100 x 135 cm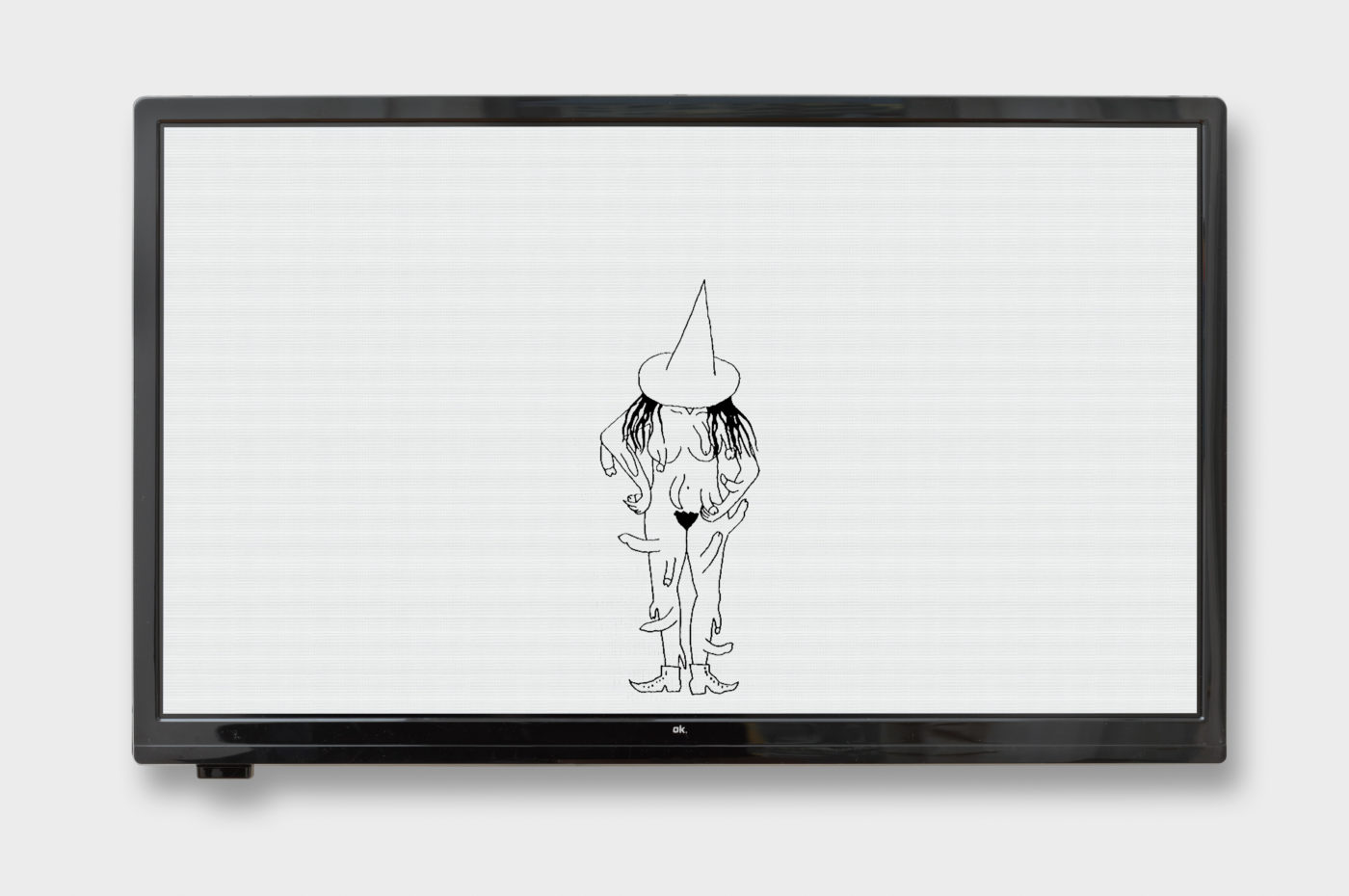 Yes And No, 2016 Digital video animation black and white, HD TRT: 00:13 looping Edition 1 of 6 and 2 AP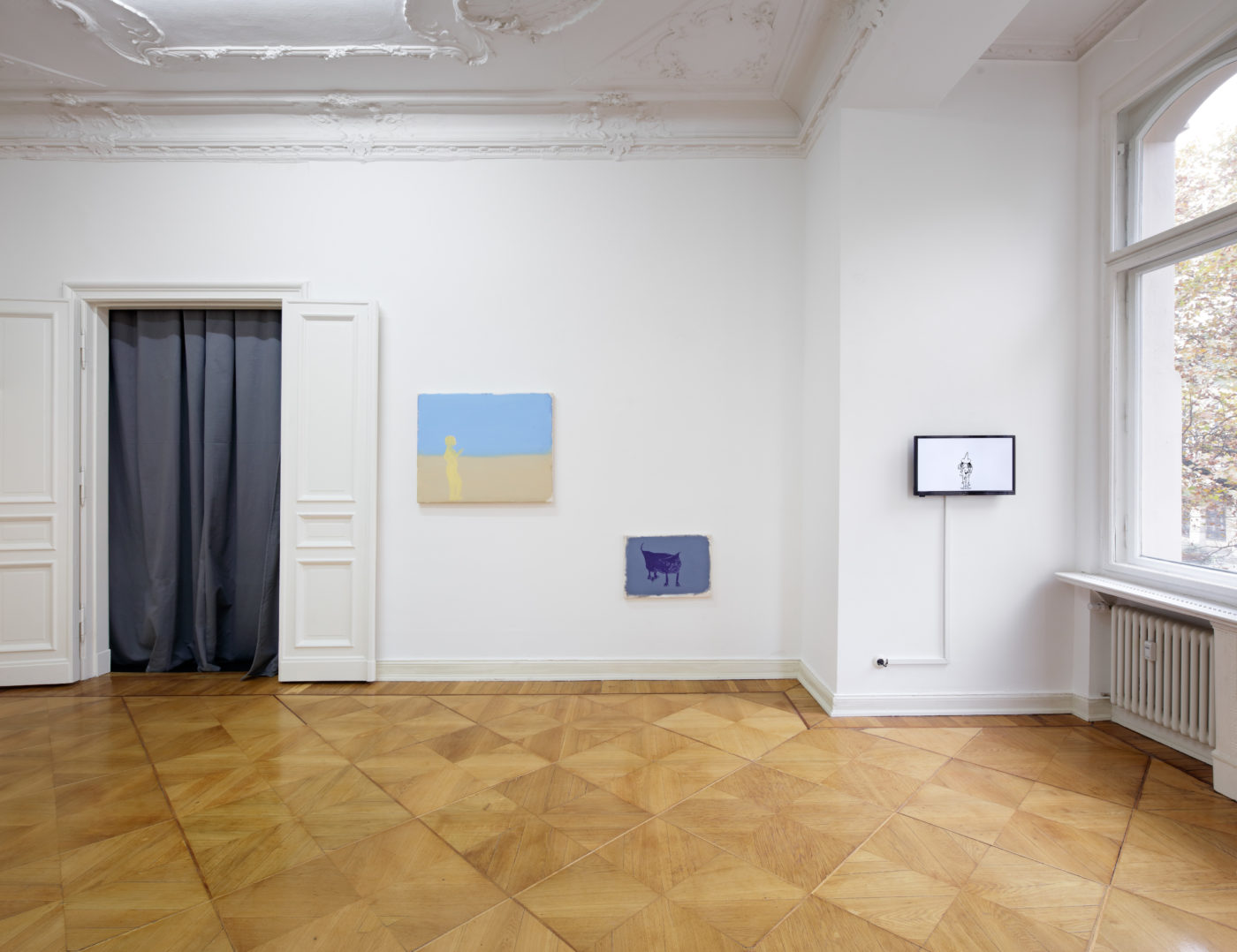 Stanya Kahn, 2016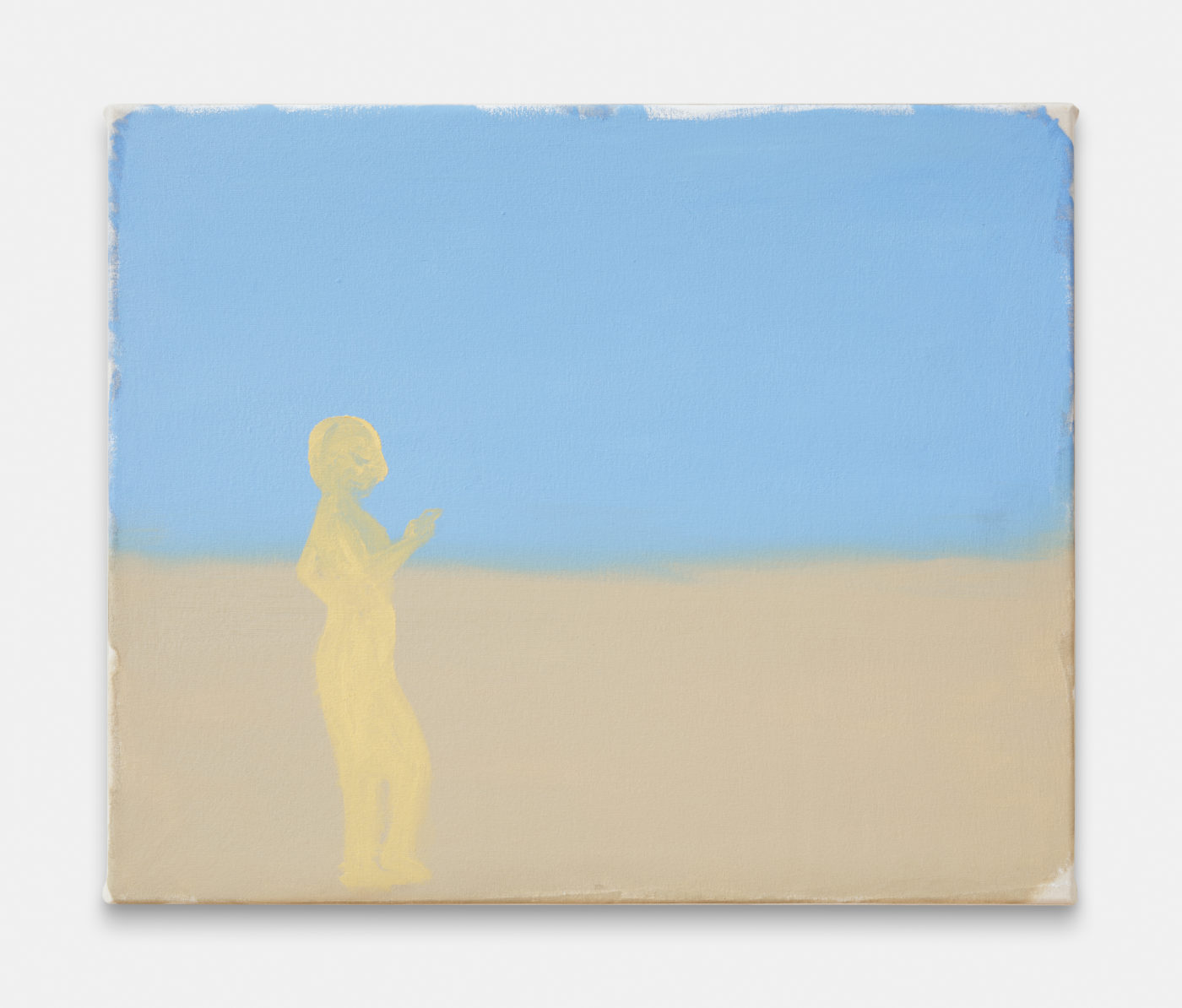 Hold On, 2016 Oil on canvas 74 x 89 cm 29 x 35 in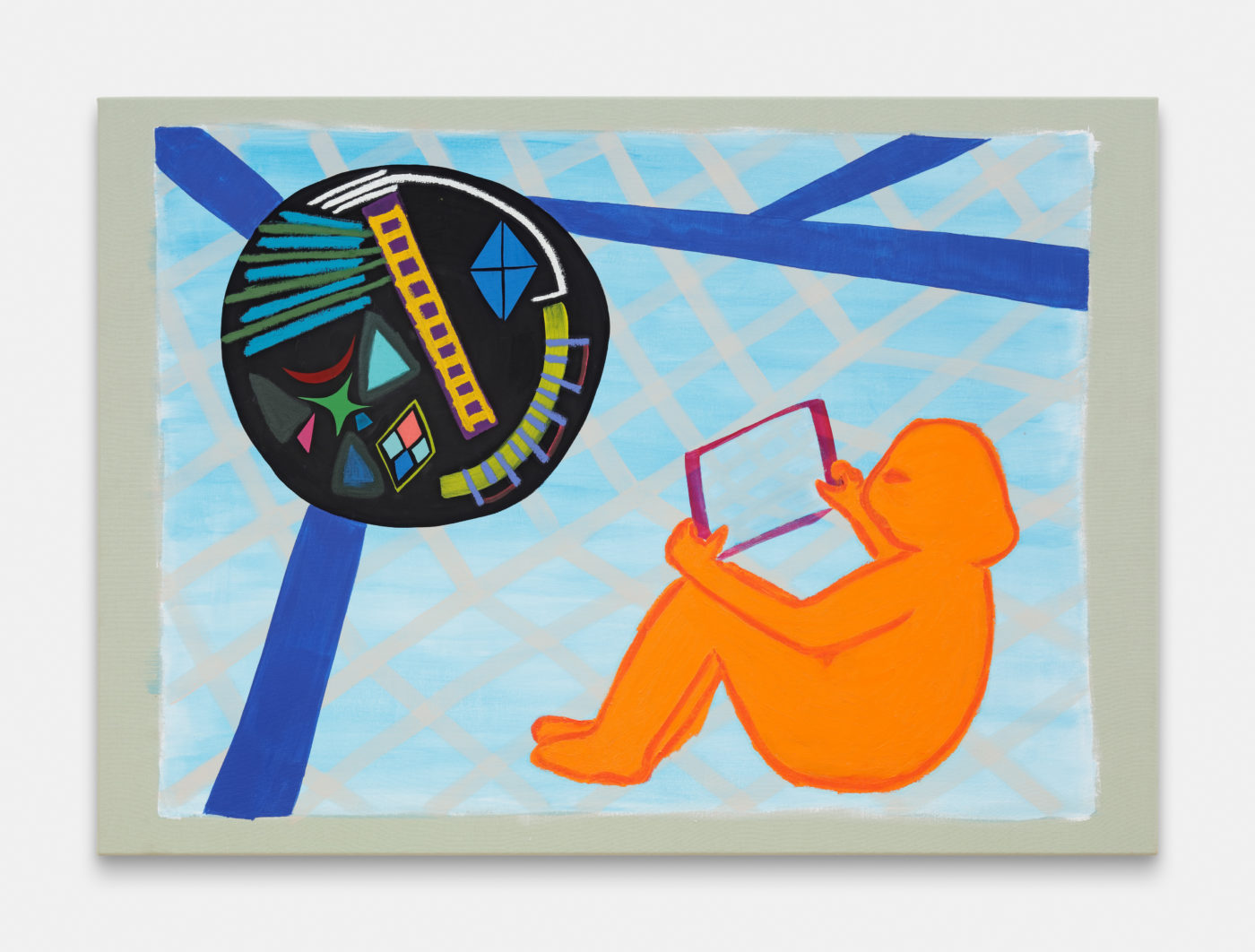 Nothing Is Everything, 2016 Flashe, ink, oil, and acrylic on canvas 140 x 100 cm
Installation View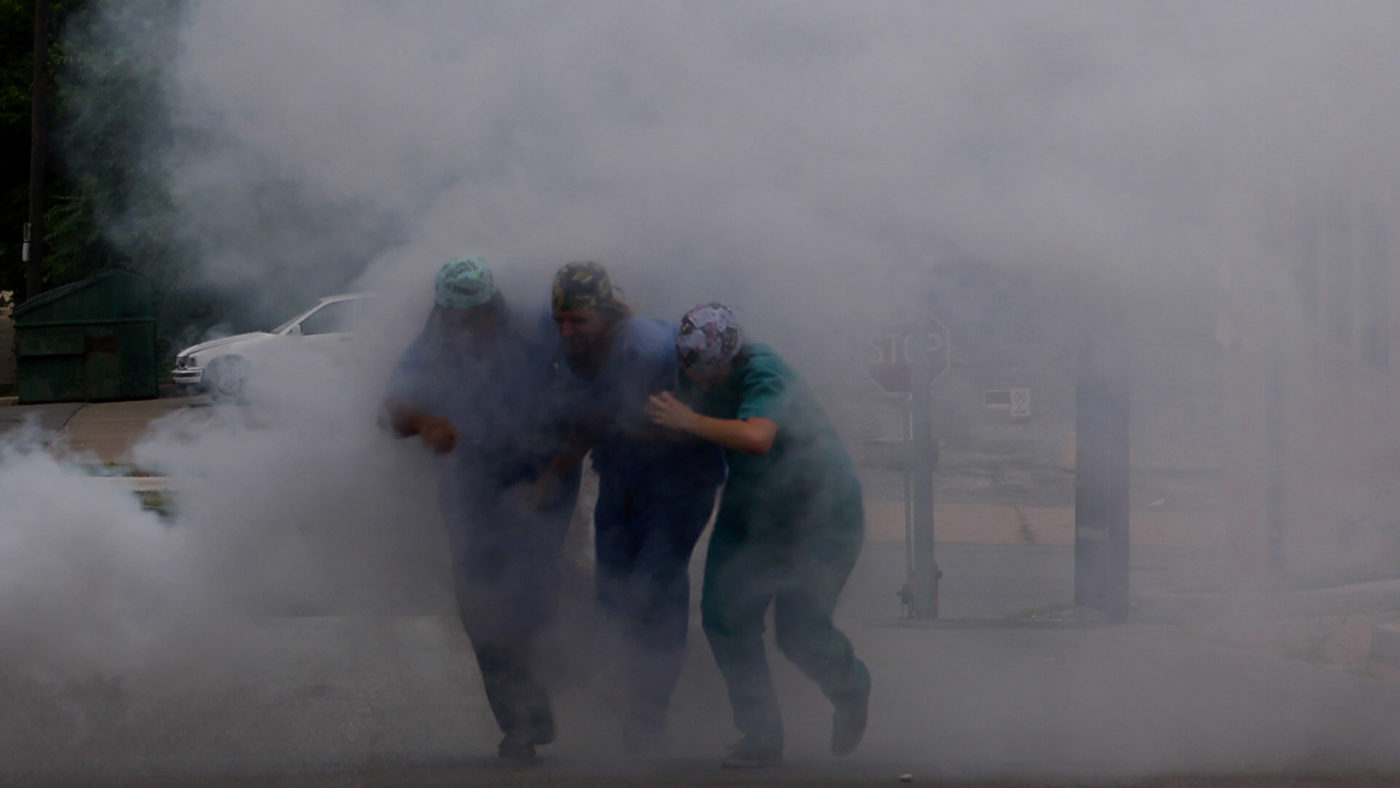 Don't Go Back To Sleep, 2014 Video with stereo sound, HD TRT: 74 min. Edition 2 of 6 and 2 AP
Stanya Kahn
Born 1968 in California, United States
Lives and works in Los Angeles, United States
Education
2003

MFA, Milton Avery Graduate School of the Arts, Bard College, Red Hook, New York, United States

1992

BA, Magna Cum Laude, San Francisco State University, San Francisco, United States
Solo Exhibitions
2017

Museum of Modern Art/PS1, New York, United States
Susanne Vielmetter Los Angeles Projects, Los Angeles, United States

2016

Heartstroke, The Pit, Glendale, Unites States
Stanya Kahn, Berlin, Germany

2015

Stanya Kahn: Die Laughing, Marlborough Chelsea, New York, United States

2014

Don't Go Back To Sleep, Susanne Vielmetter Los Angeles Projects, Los Angeles, United States
Stanya Kahn, Grand Arts, Kansas City, United States
Blood, Paper, and Mud (leave your slippers at the door), University Galleries, University of Illinois, Normal, United States

2013

Downer (but your ass looks huge from down here), Pigna Project Space, Rome, Italy

2012

I can clearly see yer nuts, The New Museum, New York, United States
Its Cool, Im Good, Cornerhouse, Manchester, United Kingdom
A cave walks into a bar, Susanne Vielmetter Los Angeles Projects, Los Angeles, United States

2011

Galleria Perdida/Recess Activities, New York, United States

2010

Its Cool, Im Good, Susanne Vielmetter Los Angeles Projects, Los Angeles, United States

2008

Elizabeth Dee Gallery, New York, United States

2007

No Ins and Outs, Carlier | Gebauer Gallery, Berlin, Germany

2006

Elizabeth Dee Gallery, New York, United States
Group Exhibitions
2017

Triggered, New Museum, New York, United States
Teeter, Carl Louie Gallery, London, Canada
Videos, Anonymous Gallery, Armory Fair and Mexico City, Mexico
Seasick in Paradise, Depart Foundation,Los Angeles, United States/Rome, Italy
Mutual Admiration, Corbett vs. Dempsey, Chicago, United States

2016

LA is a Fiction, Fernley Astrop Museet. Oslo, Norway
Future Ruins, Naughton Gallery, Belfast, Ireland
Teen Choice, CNP, Los Angeles, United States

2015

Looking Back / The 9th White Columns Annual, White Columns, New York, United States
Stand Up!, Centre Pompidou, Paris, France
Laugh-In: Art, Comedy, Performance, Museum of Contemporary Art San Diego, La Jolla (CA), United States

2014

Real Emotions: Thinking in Film, KW Institute for Contemporary Art, Berlin, Germany
Cherub, 2nd Cannons, Los Angeles, United States
Artadia's 15th Anniversary exhibition, Longhouse Projects, New York, United States
Special Madness: Aaron Garber-Maikovska, Stanya Kahn, Chloe Seibert, Jesse Stecklow, and Ian Swanson, David Shelton Gallery, Houston, United States

2012

Between a Run and a Cascade: Constraint, Desperation, and Optimism in Water, CA, Armory Center for the Arts, Pasadena (CA), United States
Sunday @ 4, Todd Madigan Gallery, California State University, Bakersfield (CA), United States

2011

Two Schools of Cool, FOCA, Los Angeles, United States
Suelto, La Central, Bogota, Colombia
Keren Cytter, Stanya Kahn, Dafna Maimon, and Shana Moulton, Future Gallery, Berlin, Germany
Electromediascope: Inside/Out curated by Gwen Widmer, Nelson-Atkins Museum, Kansas City, United States

2010

California Biennial, Orange County Museum of Art, Newport Beach (CA), United States
Ludicrous!, Institute of Contemporary Art, Philadelphia, United States
Virtuoso Illusions, MIT, Cambridge, United States
45 Years of Performance Video from EAI, PS1, New York, United States
45 Years of Performance Video from EAI, Wiels, Brussels, Belgium
Slightly Unbalanced, Harnett Museum, Richmond (VA), United States
Queer Voices, Institute of Contemporary Art, University of Pennsylvania, Philadelphia, United States

2009

Reflections on the Electric Mirror: New Feminist Video, Elizabeth A. Sackler Center for Feminist Art, Brooklyn Museum of Art, New York, United States
Code Share: 5 continents, 10 biennales, 20 artists, CAC, Vilnius, Lithuania
Videonale 12, Kunstalle Bonn, Bonn, Germany
Unusual Behavior, Santa Barbara Museum of Contemporary Art, Santa Barbara (CA), United States

2008

Desert Shore, Luckman Fine Arts, Cal State, Los Angeles, United States
Whitney Biennial 2008, Whitney Museum of American Art, New York, United States
California Video, Getty Museum, Los Angeles, United States
Laughing in a Foreign Language, The Hayward, London, United Kingdom

2007

Between Two Deaths, ZKM/Center for Art and Media, Karlsrhe, Germany
Edens Edge, Hammer Museum, Los Angeles, United States
Shared Women, Los Angeles Contemporary Exhibitions, Los Angeles, United States

2006

Defamation of Character, PS1, New York, United States
Locale Margo Leavin Gallery, Los Angeles, United States
VIDEO MARATHON 2006, Art in General, New York, United States
Fair Exchange, Millard Sheets Gallery, LA County Fair, Los Angeles, United States

2005

Marking Time, Getty Museum and Los Angeles Contemporary Exhibitions, United States
Sugartown, Elizabeth Dee Gallery, New York and Angstrom Gallery, Dallas, United States
The Early Show, White Columns Gallery, New York, United States
Films/Stills, New Langton Arts, San Francisco, United States

2004

Backyard Invitational Video Competition, Hollywood Hills House and Lazy-J, Los Angeles, United States
Pilot: 1, Old Limehouse Town Hall, London, United Kingdom
LTTR Show: Fail More, Los Angeles Contemporary Exhibitions, Los Angeles, United States
Inside of Inside, The Lab, San Francisco, United States

2003

Fail Better, Ocularis, New York, United States
Soft Machines, Brewery Gallery, Los Angeles, United States
Video Screenings
2016

The Closer I Get to the End…, Human Resources, Los Angeles, United States
Night Transmissions, Icelandic TV, TV/Internet

2015

Its Cool, Im Good, TOTAL WORK, Los Angeles, United States
Don't Go Back To Sleep, HOME, Manchester, UK
Winner (w/Dodge) at Human Resources, LA

2014

Don't Go Back To Sleep, Billy Wilder Theater, Hammer Museum, Los Angeles, United States
Stanya Kahn, selected works, Electronic Arts Intermix, New York, United States
The Expansion of the Instant, X-tra at Archive Books, Berlin, Germany

2013

Always Worried, Institute for Contemporary Art, London, United Kingdon; Temple Gallery, Dublin, Ireland
Happy Song For You, New Museum, New York, United States

2002

Winner, Slamdance, New York; Best of Slamdance, Los Angeles; Mix Festival, New York; Los Angeles Film Festival; New Festival, New York; Slamdance Film Festival, Utah; London Lesbian/Gay Intl Film Festival; OUTFEST Film Festival, Los Angeles; Silverlake Film Festival, Los Angeles; Hallwalls Art Space, Buffalo (NY), Flaming Festival, Minneapolis, United States

2001

By Hook or By Crook (Contributing writer, actor, performance consultant: Independent feature film, written and directed by Harry Dodge and Silas Howard.) Selected Film Festival Screenings: Sundance Film Festival, Park City, Utah; South by Southwest, Austin, TX; OUTFEST, Los Angeles, CA; New Festival, New York, NY; San Francisco International Lesbian and Gay, CA; Cleveland International, OH; Paris International Lesbian and Gay, Paris, France
Performances
2016

Die Lauging, Susanne Vielmetter Los Angeles, United States

2006

Jimbo Cherry and Martin Gallery, Los Angeles, United States

2005

Lois Live Sundown Salon, Los Angeles, United States

2004

Let the Good Times Roll, Hammer Museum, Los Angeles, United States

2003

Ballad of Crappy and Seapole, Diverseworks, Houston, United States

2002

Delirium, production of 1996 one-person play Yale School of Drama, United States
Nobble Reading series, Los Angeles, United States

2001

The Ballad of Crappy and Seapole, National Queer Arts Festival, San Francisco, United States; Jack Tilton Gallery, New York, United States; Stromereien Festival of Performance, Zurich, Switzerland; University Settlement, New York, United States

2000

The Ballad of Crappy and Seapole Performance Space 122 (P.S. 122), New York, United States, Performance Space, New York, United States

1999

Rank Stranger Dixon Place, New York, United States; Philadelphia Fringe Festival, Philadelphia, United States; Mad Alex Presents, New York, United States; Links Hall, Chicago, United States

1998

Specimens, collaborative work w/ P.S. 122, New York and Christ Church Philadelphia, United States
Ishmael , Houston-Jones
Delirium, SUSHI Performance Space, San Diego, United States; Cleveland Performance Art Festival, Cleveland, United States; Default Propaganda, HERE Space, New York, United States
This is Not Enough P.S. 122, New York, United States
Movement Research, Judson Church, New York, United States
Entertainment for the Apocalypse, Pfefferberg, Berlin, Germany
collaborative work, Performance Fabrik, Potsdam, Germany
company CORE, Lot Theater, Braunschweig, Germany
Various Excerpts, Sister Spit Spoken Word Tour, 30 Venues, United States

1997

Delirium Intersection for the Arts, San Francisco, United States; The McKinney Avenue Contemporary, Dallas, United States; WOW Caf, New York, United States; P.S. 122, New York, United States; San Francisco Art Institute, San Francisco, United States
New Work, Brooklyn Museum, New York, United States
Entertainment for the Apocalypse, P.S. 122, New York, United States; Highways, Los Angeles, United States; SUSHI Performance Space, San Diego, United States; Brady St. Dance Center, San Francisco, United States

1996

Delirium New Langton Arts, San Francisco, United States; Dixon Place, New York, United States, Climate Theater, San Francisco, United States
Entertainment for the Apocalypse, Bay Area Dance Series, Lainey College, Oakland, United States
Utility Beast, P.S. 122; WOW Caf, New York, United States
Prizes, Grants and Residencies
2015

San Francisco Art Institute Artist in Residence

2014

Investing in Artists Grant, Center for Cultural Innovation

2013

Artadia Award, Los Angeles Awardee

2012

Guggenheim Fellowship, Film/Video

2011

ARC Grant, Center for Cultural Innovation

2010

Jury Prize: Best Short, Narrative Fiction, Migrating Forms Film Festival

2009

Durfee Foundation, Artists Resource Grant
Louis Comfort Tiffany Foundation, nomination

2008

United States Artists Fellowship, nomination
Durfee Foundation, Artist's Resource Grant

2007

Rockefeller Film/Video Fellowship Nomination
California Community Fund Fellowship for Mid-Career Artists

2006

Durfee Foundation, Artist's Resource Grant

2004

Winner, Backyard Invitational Video Competition, sponsored by Lazy-J, Hollywood Hills House, and the Believer Magazine