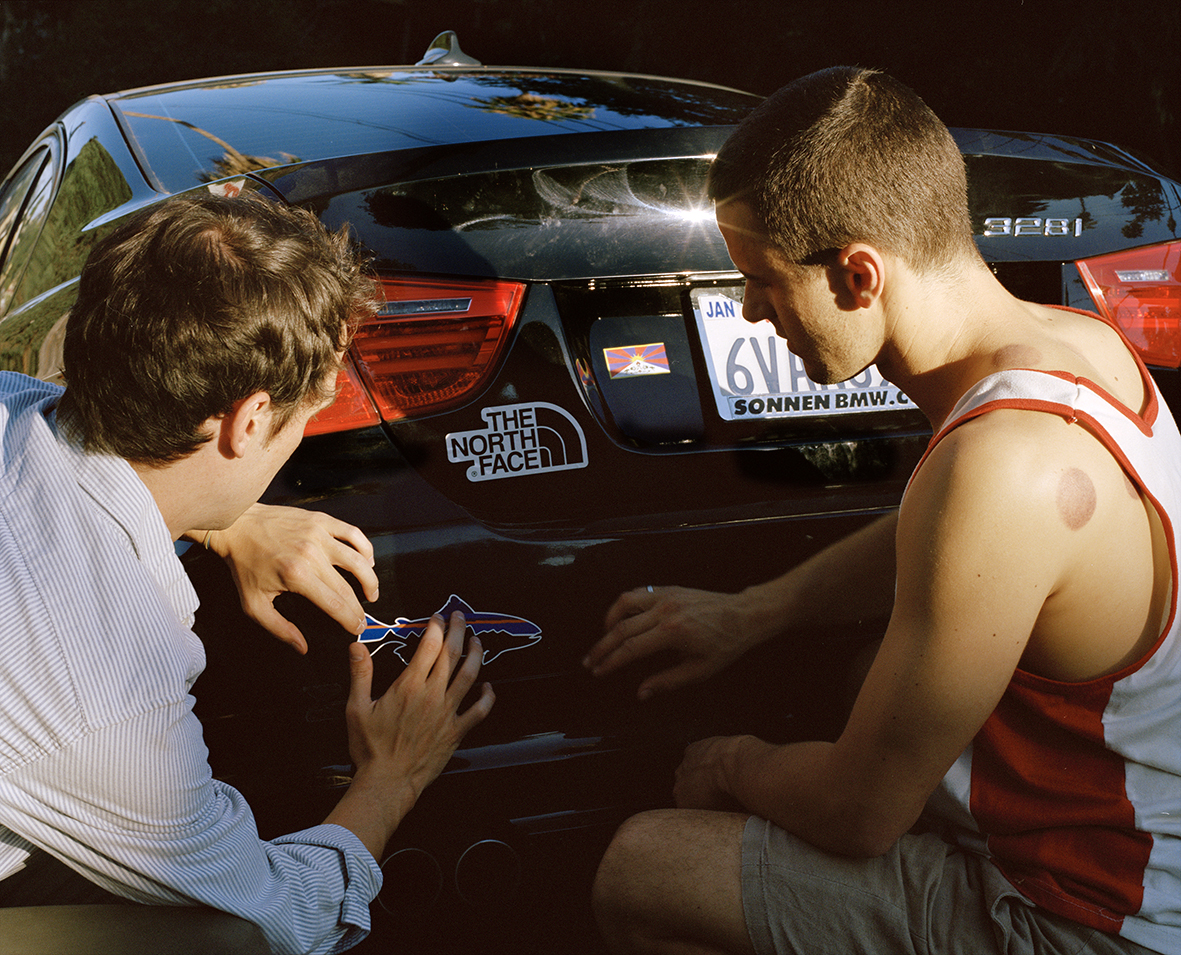 Sunset, 2015 Archival inkjet print 102 x 127 cm 40 x 50 in
Buck Ellison
Modesty
June 10 to July 2,2016
[Deutscher Text nachstehend]
We are proud to present Modesty, Buck Ellison's first solo exhibition in Berlin.
A velvety leaved cabbage, soft skin, reflective car finish: in Ellison's photographs, smooth surfaces appear in all sorts of different modes. The portraits of plants, shot in organic gardens of Californian private schools, may come off as idyllic, but at the same time they appear overly sterile. The same, almost disturbingly artificial character also inhabits the representations of people, casting doubt on the authenticity of poses and groupings that look a little too normal. Evoking a slightly oppressive feeling in the viewer these seem reminiscent of ubiquitous advertising images in public spaces culled from stock photography. A series of still lifes, showing the offerings of fish counters at Berlin's Kaufhaus des Westens, references not only to the increasing aestheticization of food through advertising and amateur photography, but also the aspiration to a better life through a healthy, supposedly responsible diet. The pastel-colored animals from diverse freshwater and saltwater waters or from breeding ponds, often previously frozen and thawed due to long transport routes, are here presented nicely for the buyer, side by side.
Buck Ellison (*1987) lives and works in Los Angeles. He graduated from a master class at the Städelschule, Frankfurt in 2014 and received a B.A. from Columbia University, New York in 2010. His work has been shown at Mathew Gallery, New York; Park View, Los Angeles; Galerie Balice Hertling, New York, and at the Villa Aurora in Los Angeles.
___
Wir freuen uns, die Ausstellung Modesty mit Photographien des Künstlers Buck Ellison zu präsentieren. Ein samtig glänzender Kohlkopf, weiche Haut, reflektierender Autolack: Glatte Oberflächen sind in Ellisons Werk in den unterschiedlichsten Formen zu finden. Die Gruppe von Pflanzenportraits, die in Gärten von kalifornischen Privatschulen aufgenommen wurden, lässt zwar Assoziationen mit ländlicher Idylle aufkommen, doch wirken die Aufnahmen bei genauerem Betrachten übermäßig steril. Der selbe, beinahe verstörend künstliche, Charakter wohnt auch den Darstellungen inne, die Personen zeigen. Schnell kommen Zweifel an der Authentizität der Konstellationen, die etwas zu normal wirken. Sie hinterlassen ein leicht beklemmendes Gefühl beim Betrachter, der sich wahrscheinlich an durch Bildagenturen vertriebene, im öffentlichen Raum omnipräsente Werbefotos erinnert fühlt. Eine Reihe von Stillleben, die das Angebot an Fischtheken zeigt, verweist nicht nur auf die durch die Werbung zunehmende Ästhetisierung von Nahrungsmitteln, sondern auf die Illusion eines besseren Lebens durch gesunde, vermeintlich verantwortungsbewusste Ernährung. Die pastellfarbenen Tiere aus den unterschiedlichsten Süß- und Salzwassergewässern oder Zuchtteichen, häufig aufgrund von weiten Transportwegen eingefroren und wieder aufgetaut, liegen hier für den Käufer hübsch aufbereitet nebeneinander.
Buck Ellison (geb. 1987) lebt und arbeitet in Los Angeles. Als Meisterschüler schloss er 2014 seine Ausbildung an der Städelschule in Frankfurt ab, den B.A. erlangte er 2010 an der Columbia University in New York. Zu seinen aktuellen Ausstellungen gehören unter anderem Misanthrope-NY, Mathew Gallery, New York, The Social Register, Park View, Los Angeles, Villa Aurora Revisited, Galerie Balice Hertling, New York, and Zitronenblätter, Villa Aurora in Los Angeles vertreten (alle im Jahr 2015).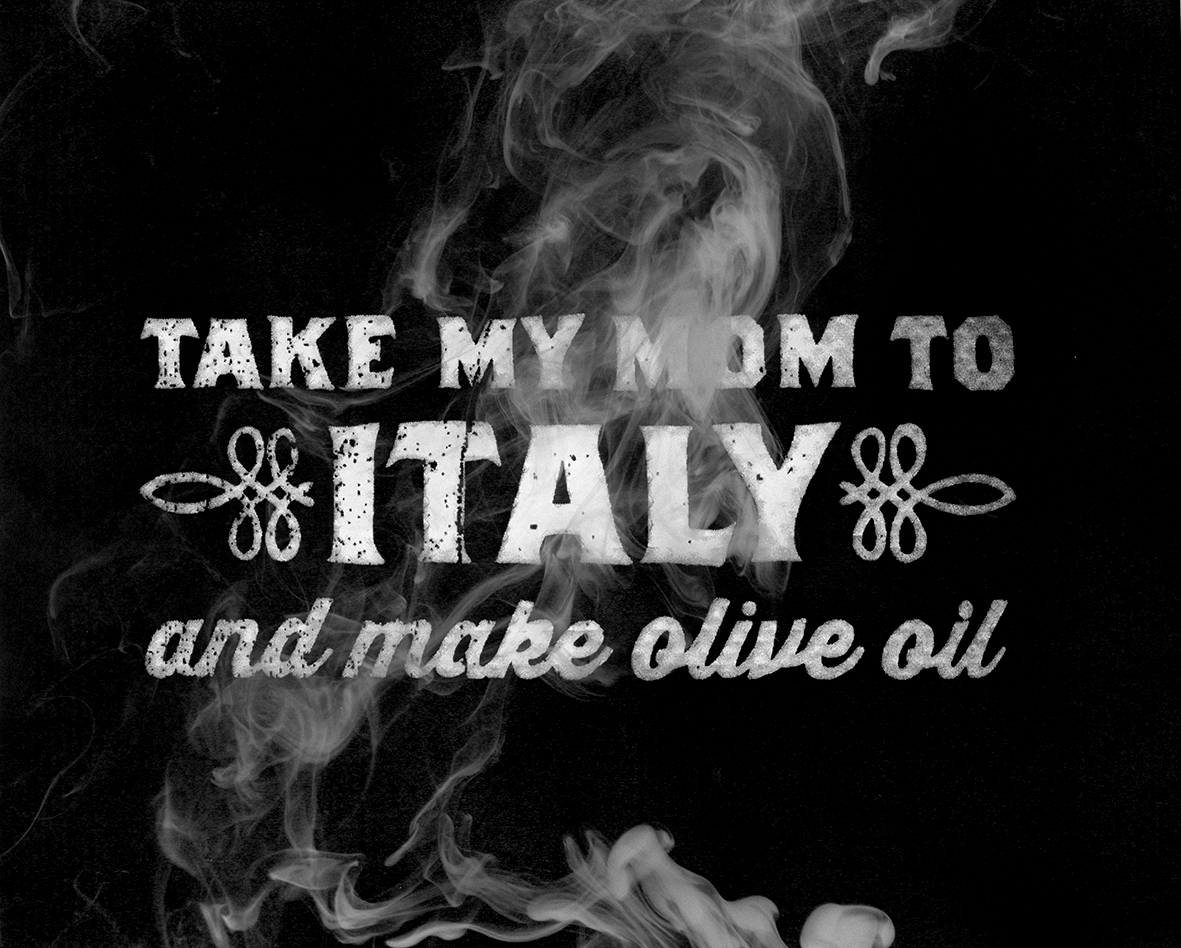 Lululemon Gift Bag, Smoke (Olive Oil), 2015 Archival inkjet print 58 x 51 cm 23 x 20 in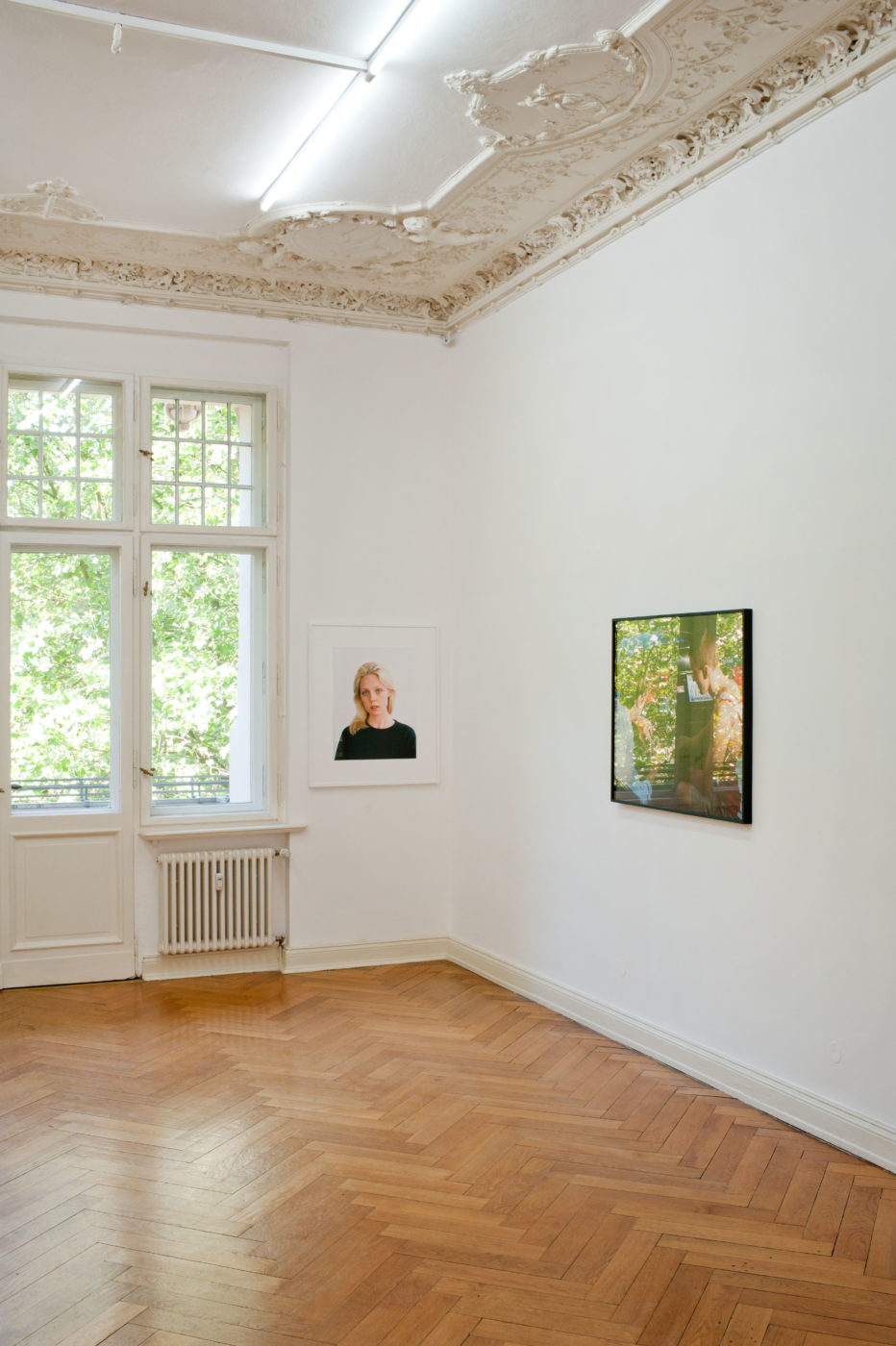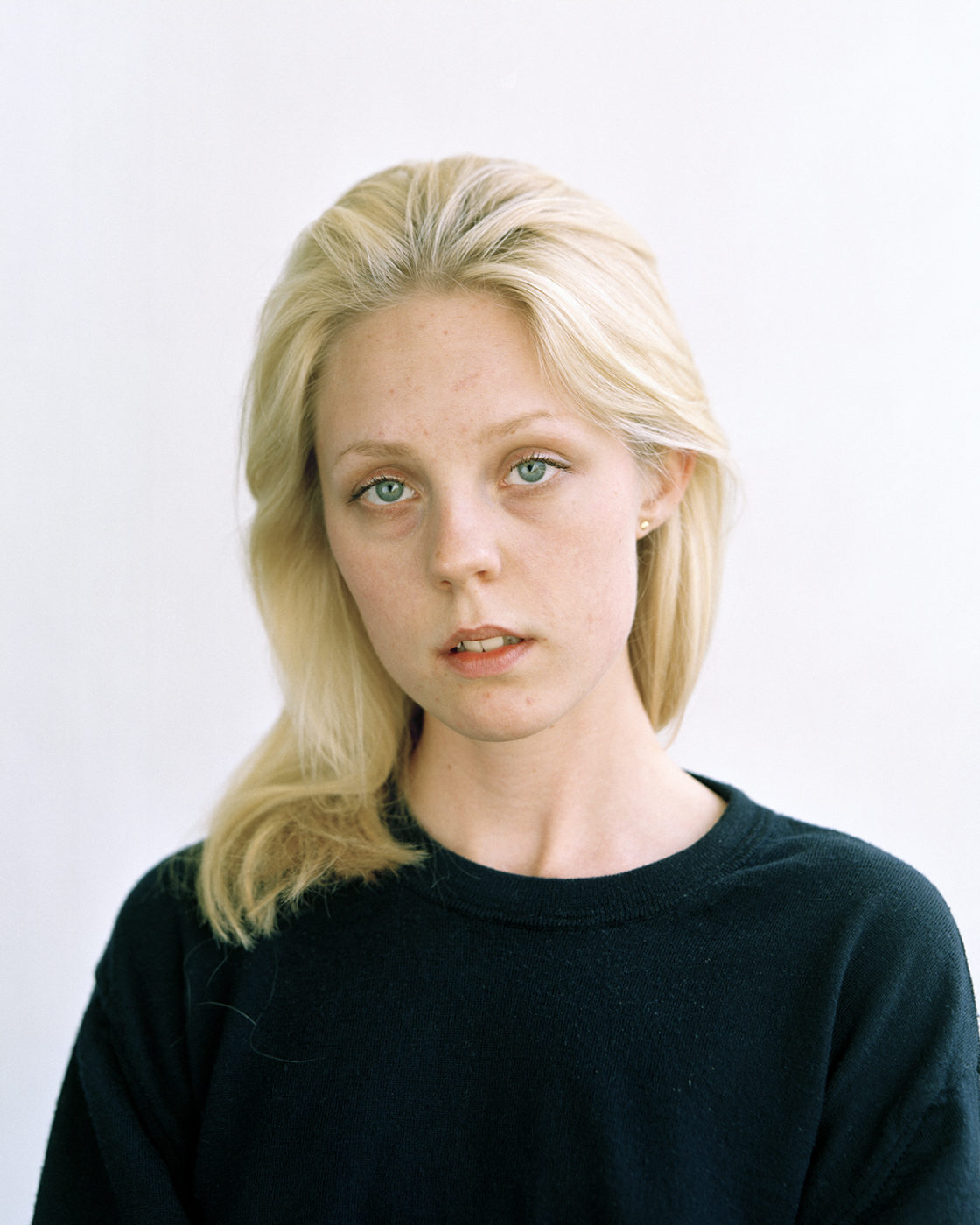 Hilda, 2014 Archival inkjet print 63 x 51 cm 25 x 20 in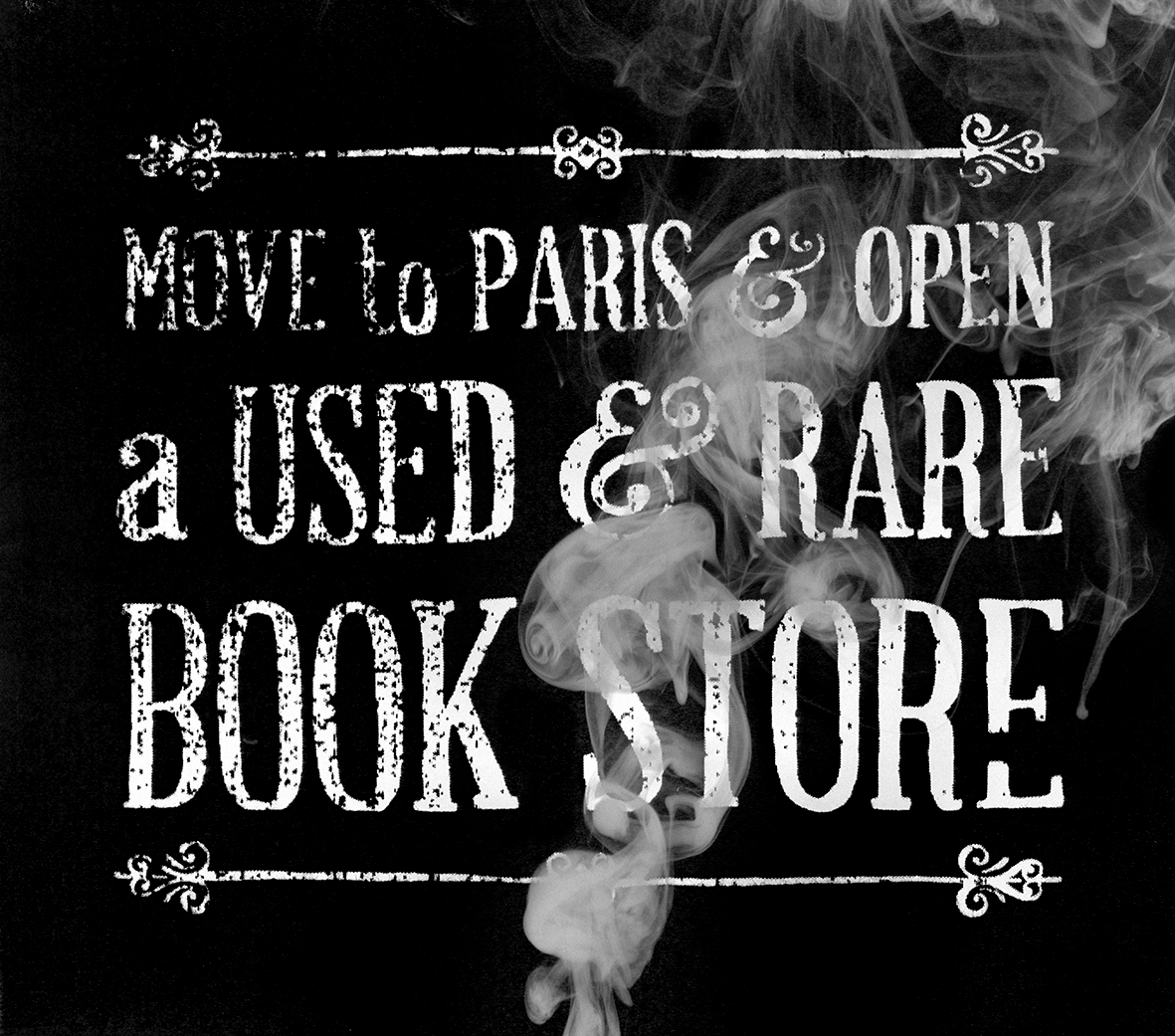 Lululemon Gift Bag, Smoke (Book Store), 2015 Archival inkjet print 58 x 51 cm 23 x 20 in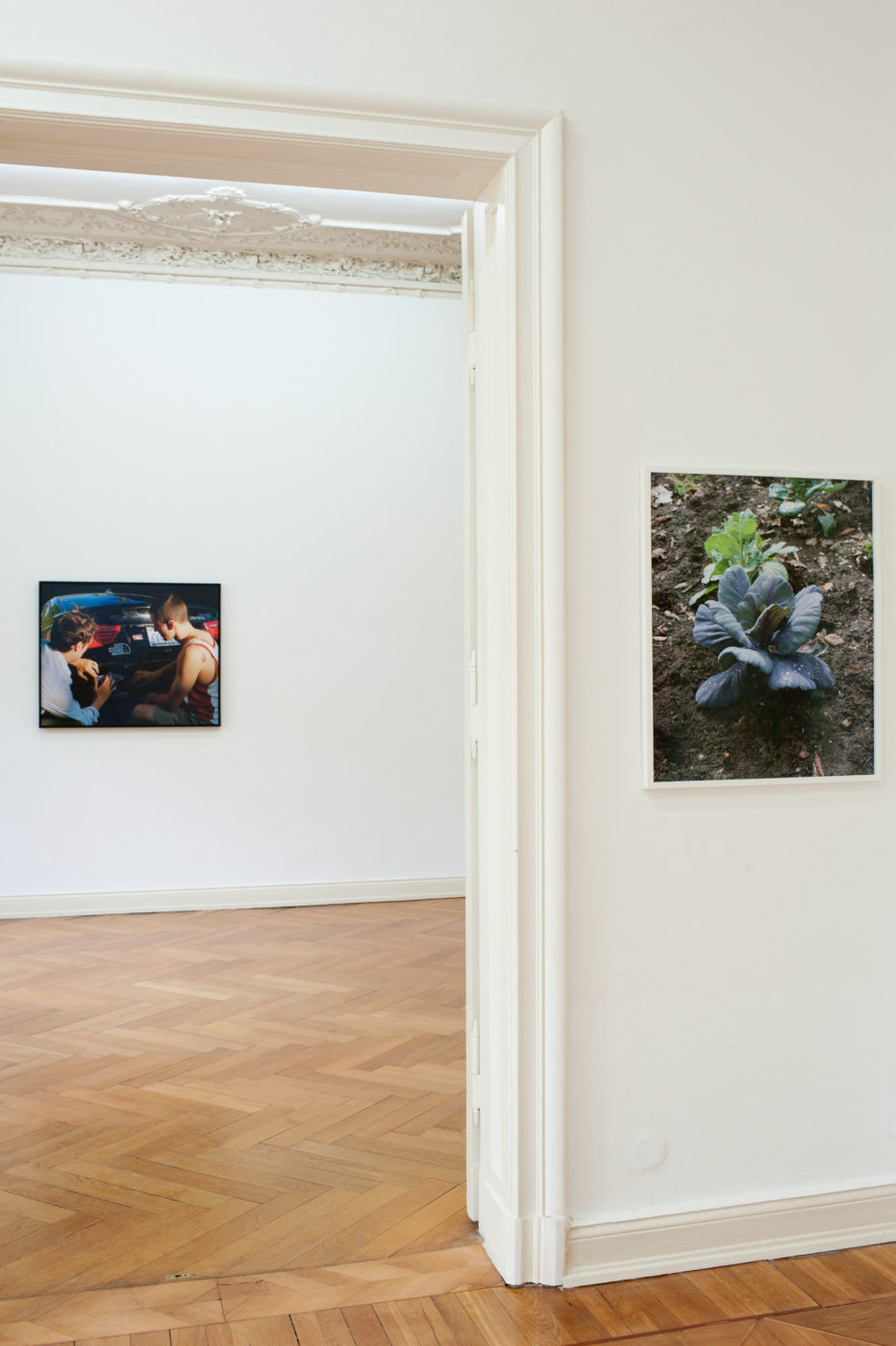 Organic Vegetable Garden, Menlo School, Menlo Park, California, 2013 C-Print 71 x 59 cm 28 x 23 in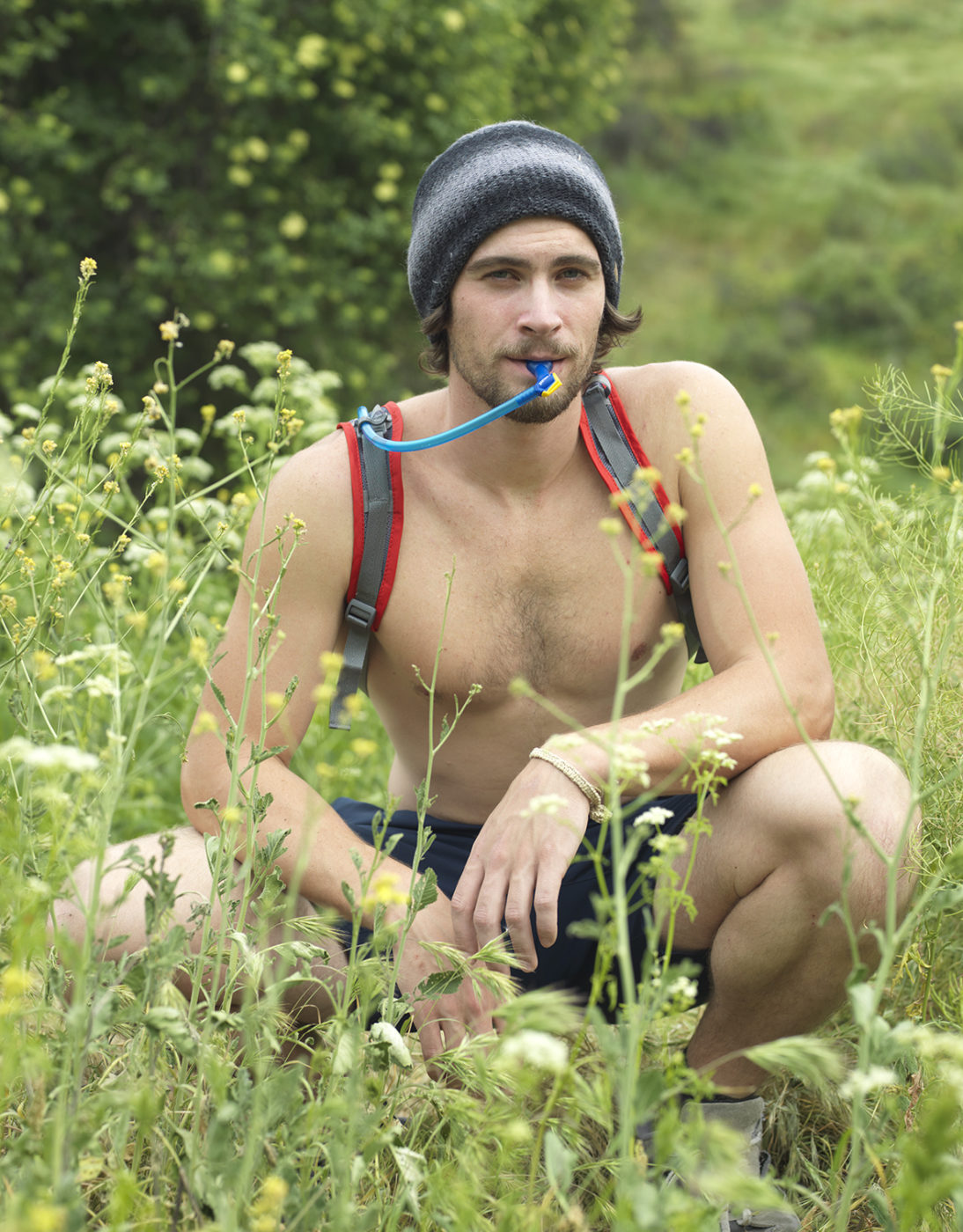 Hiker, 2015 Archival inkjet print 157 x 120 cm 62 x 47 in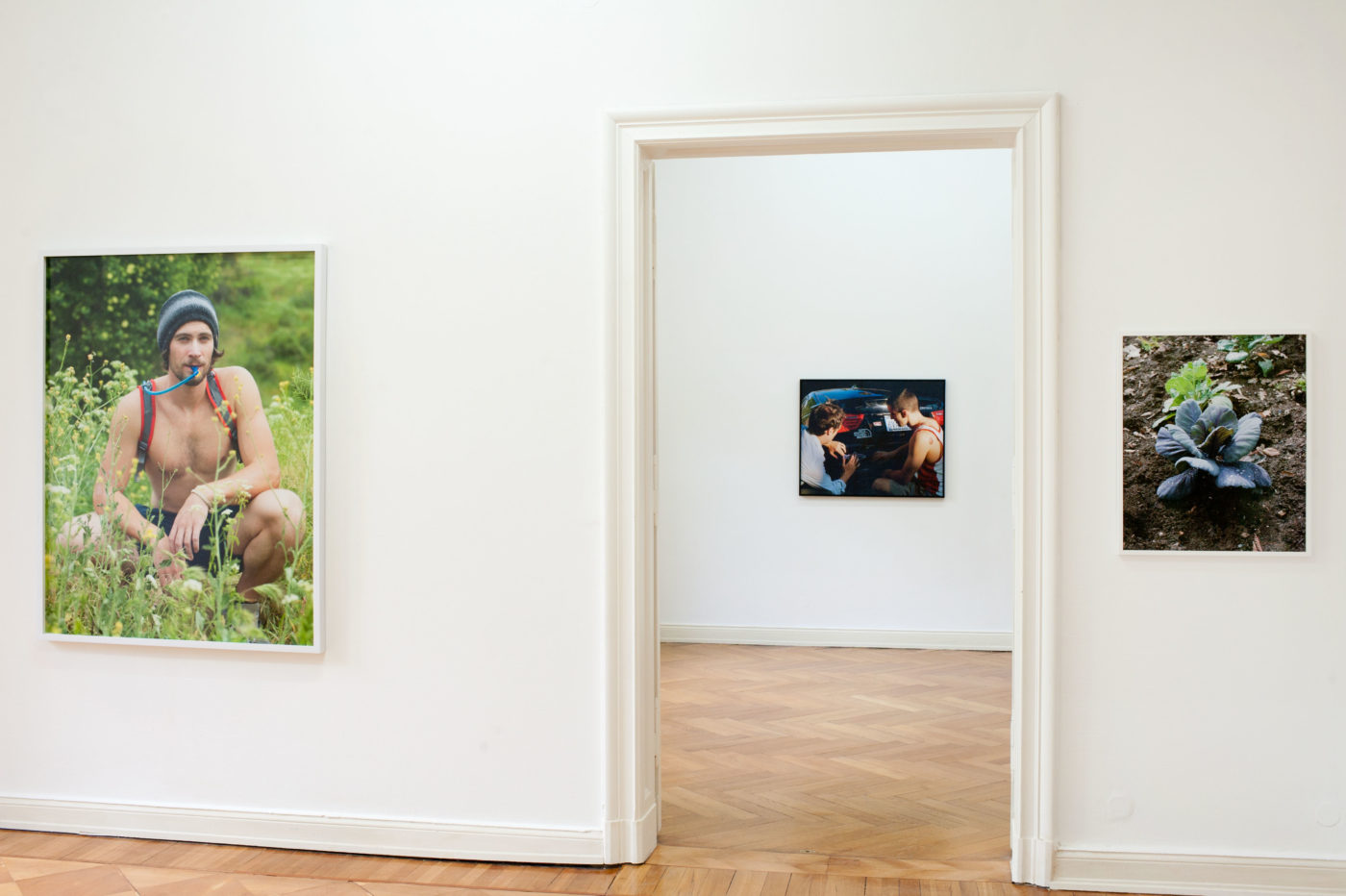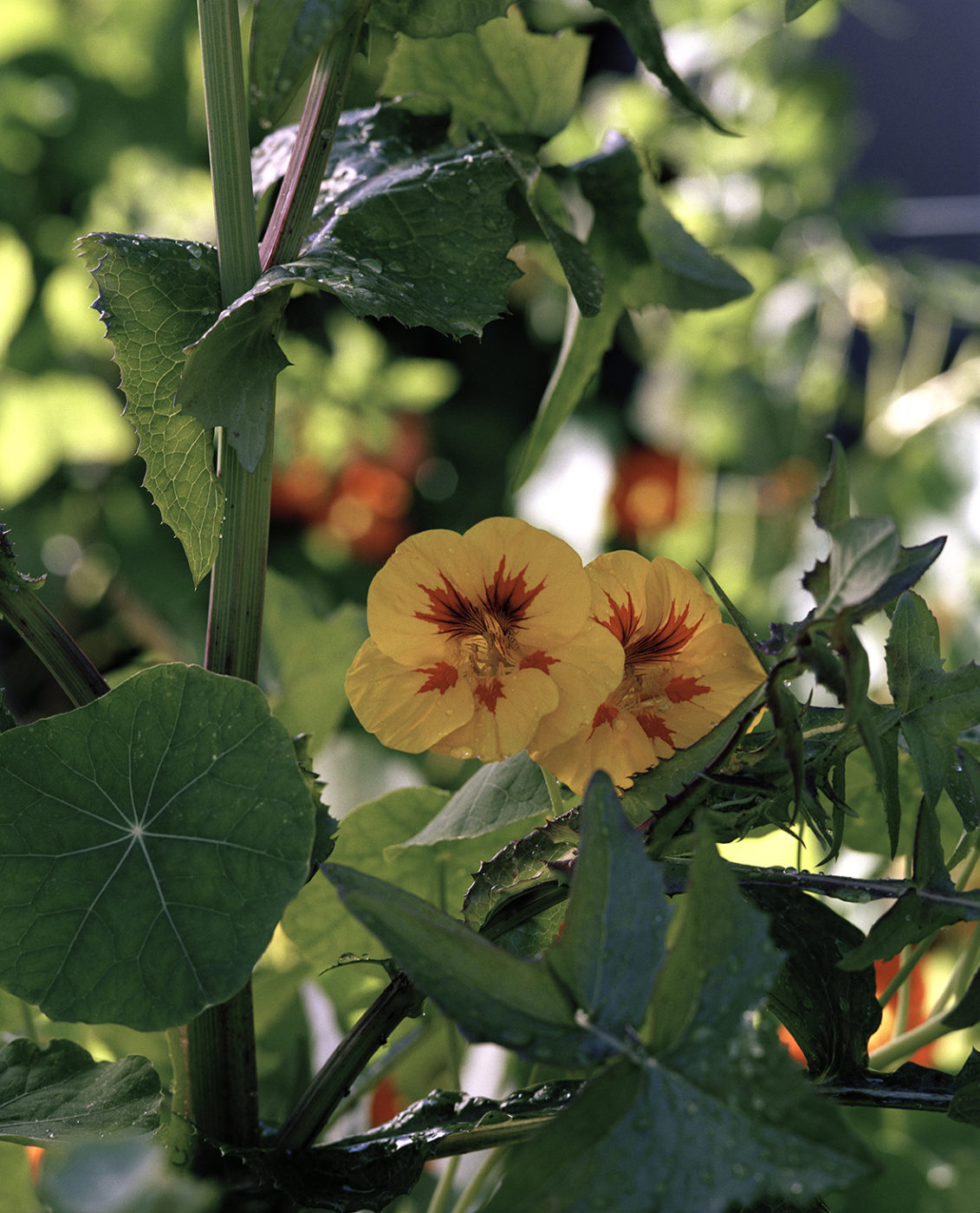 The Garden, Marin Academy, San Rafael, California, 2016 C-Print 77 x 63 cm 30 x 25 in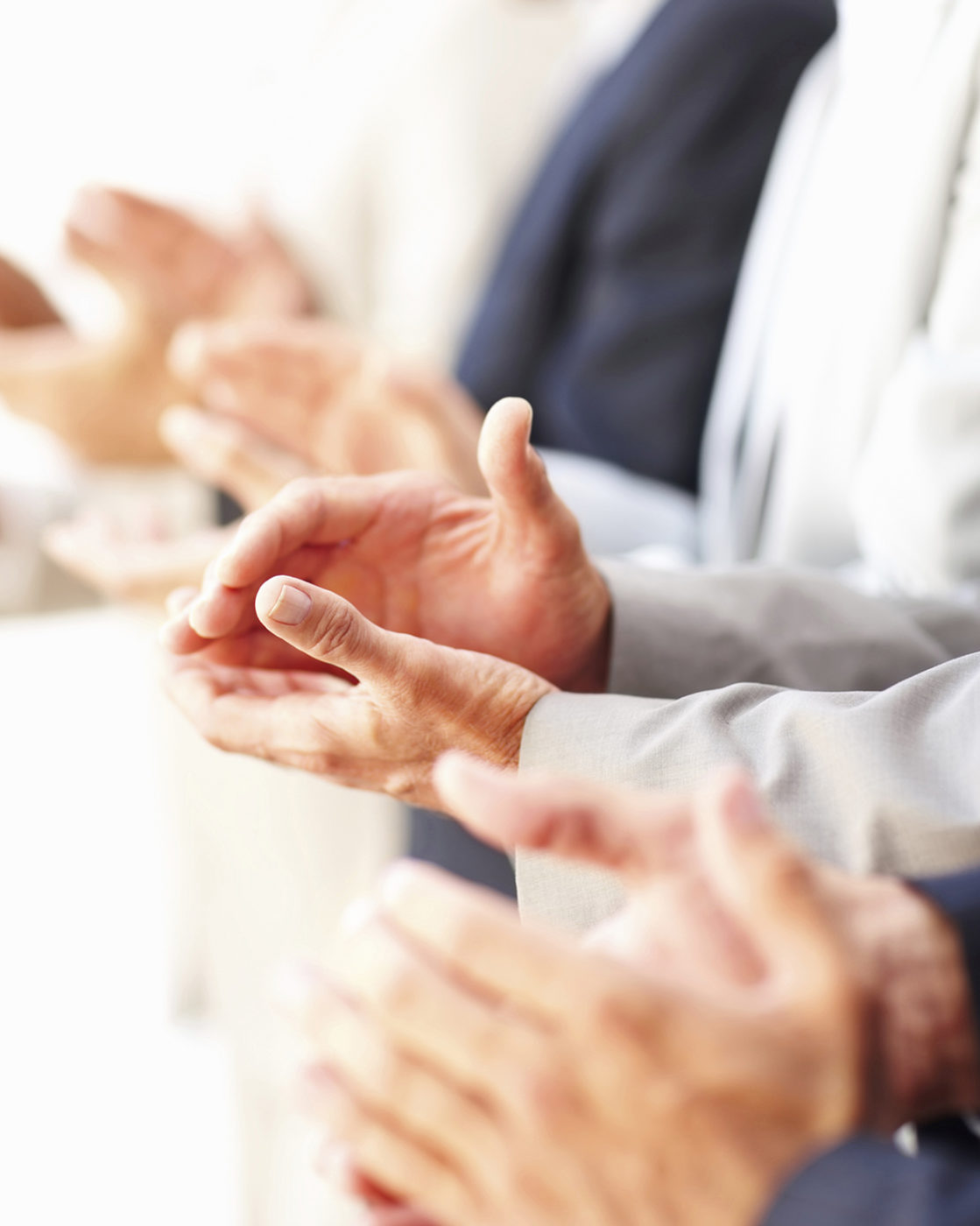 Untitled (Hands), 2011 Archival inkjet print 36 x 29 cm 14 x 11 in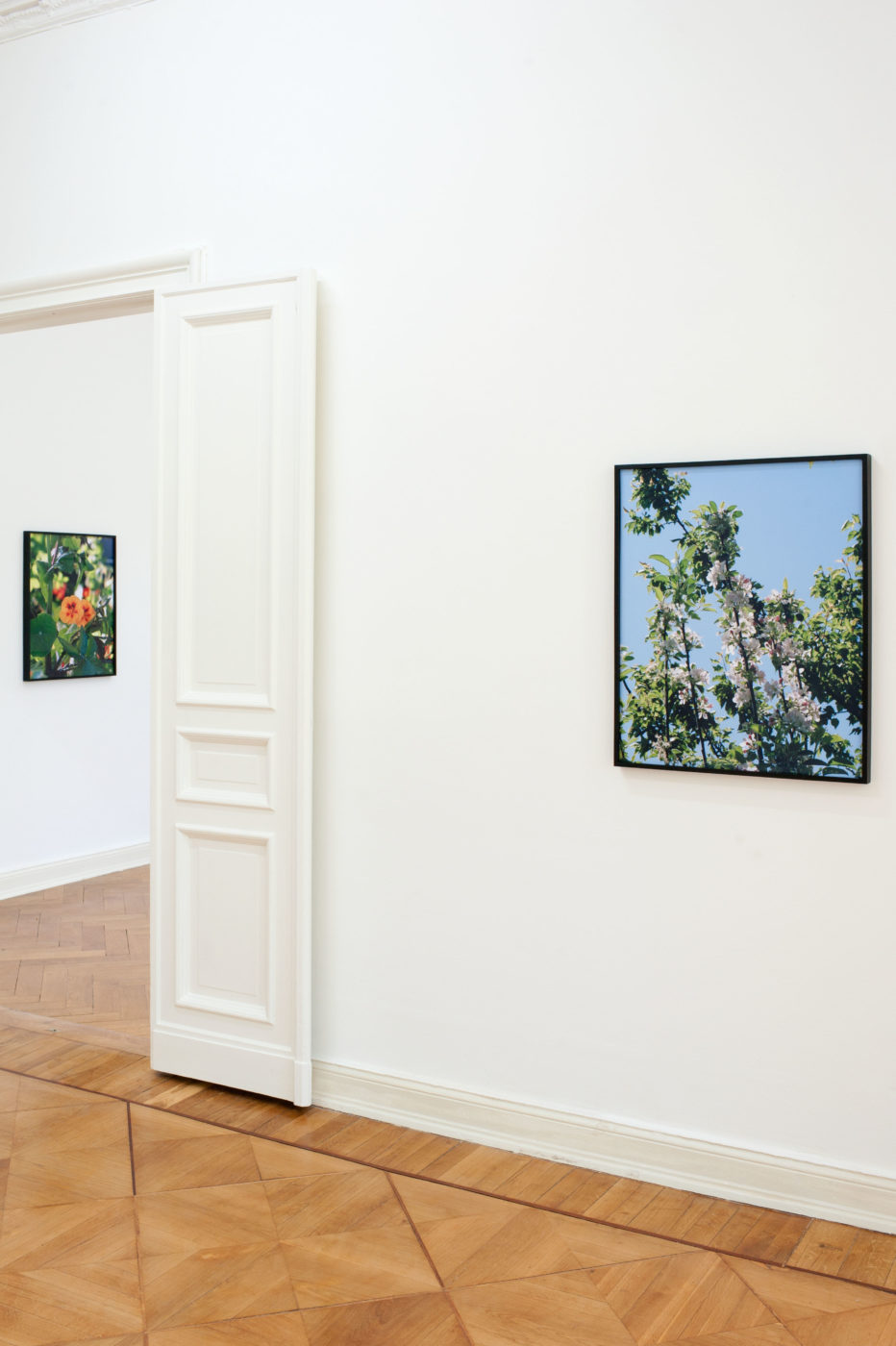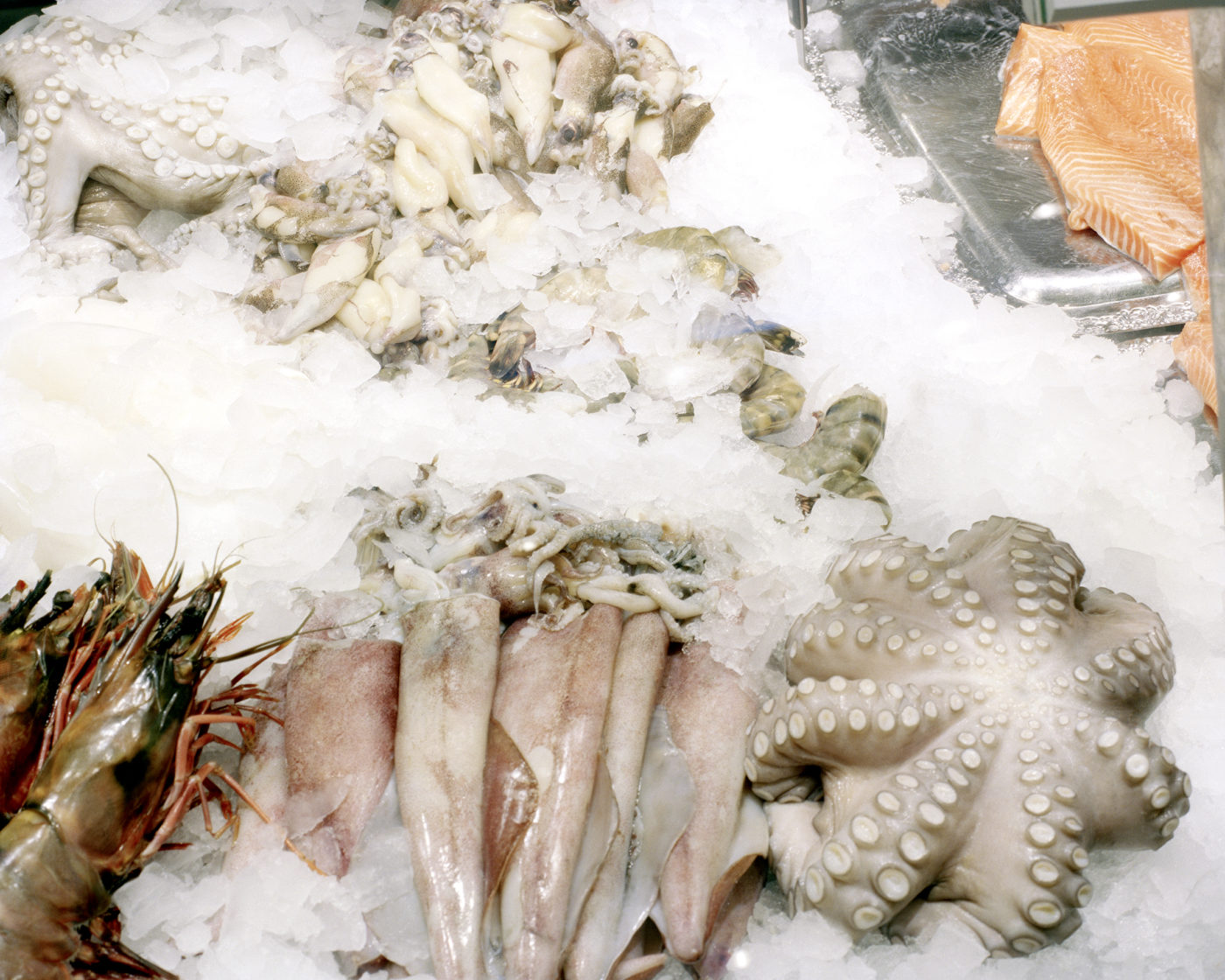 Ethical Culture, 2013 C-Print 55 x 44 cm 21.5 x 17 in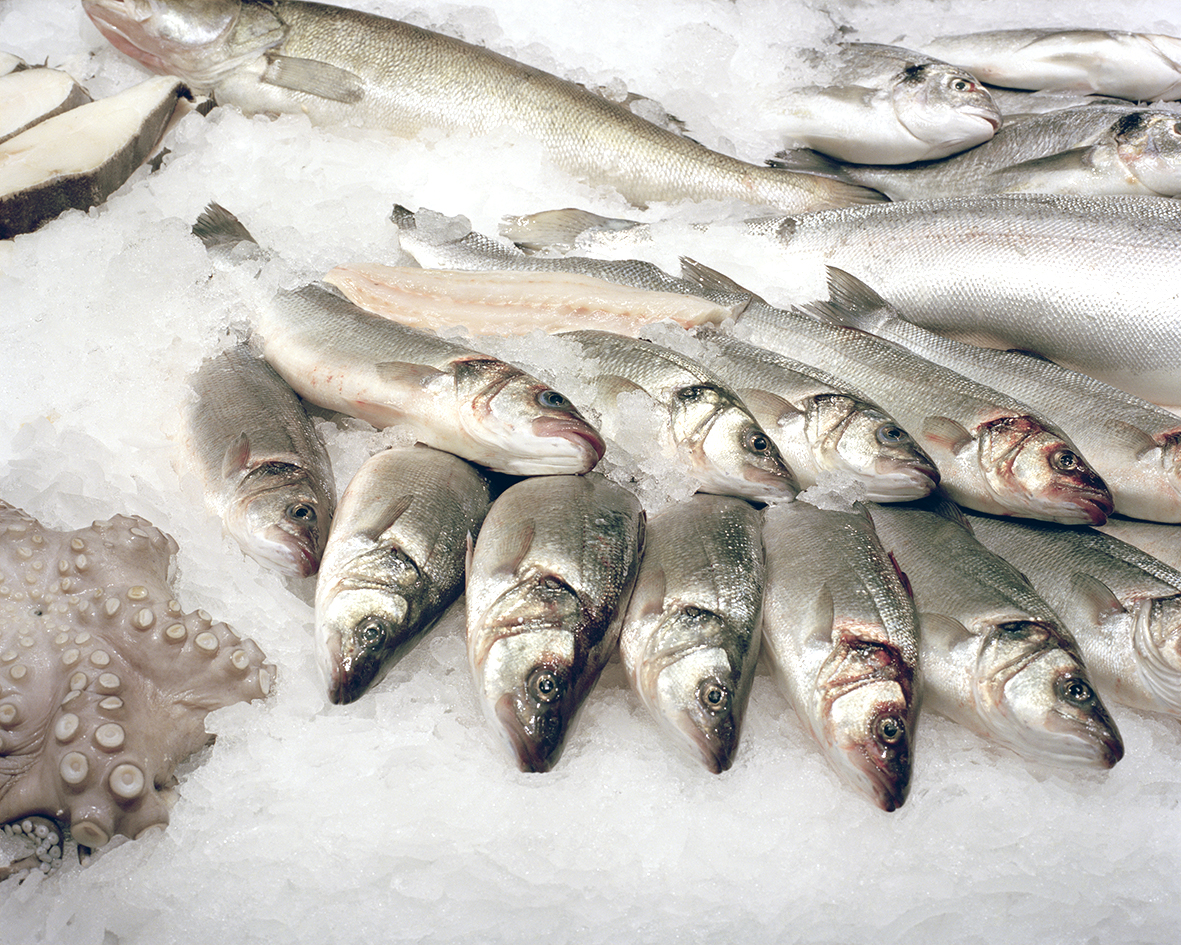 Great Society, 2013 C-Print 55 x 44 cm 21.5 x 17 in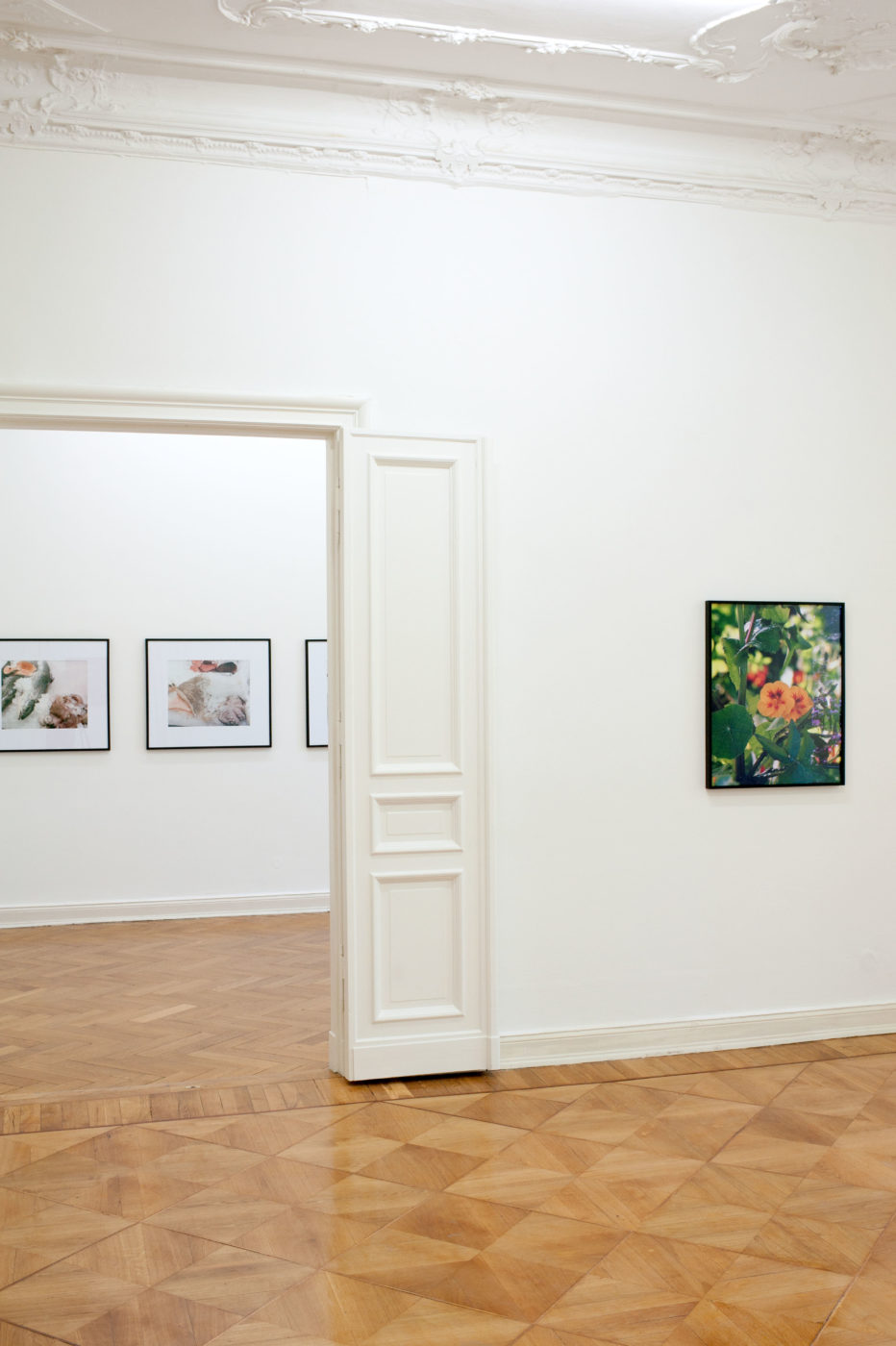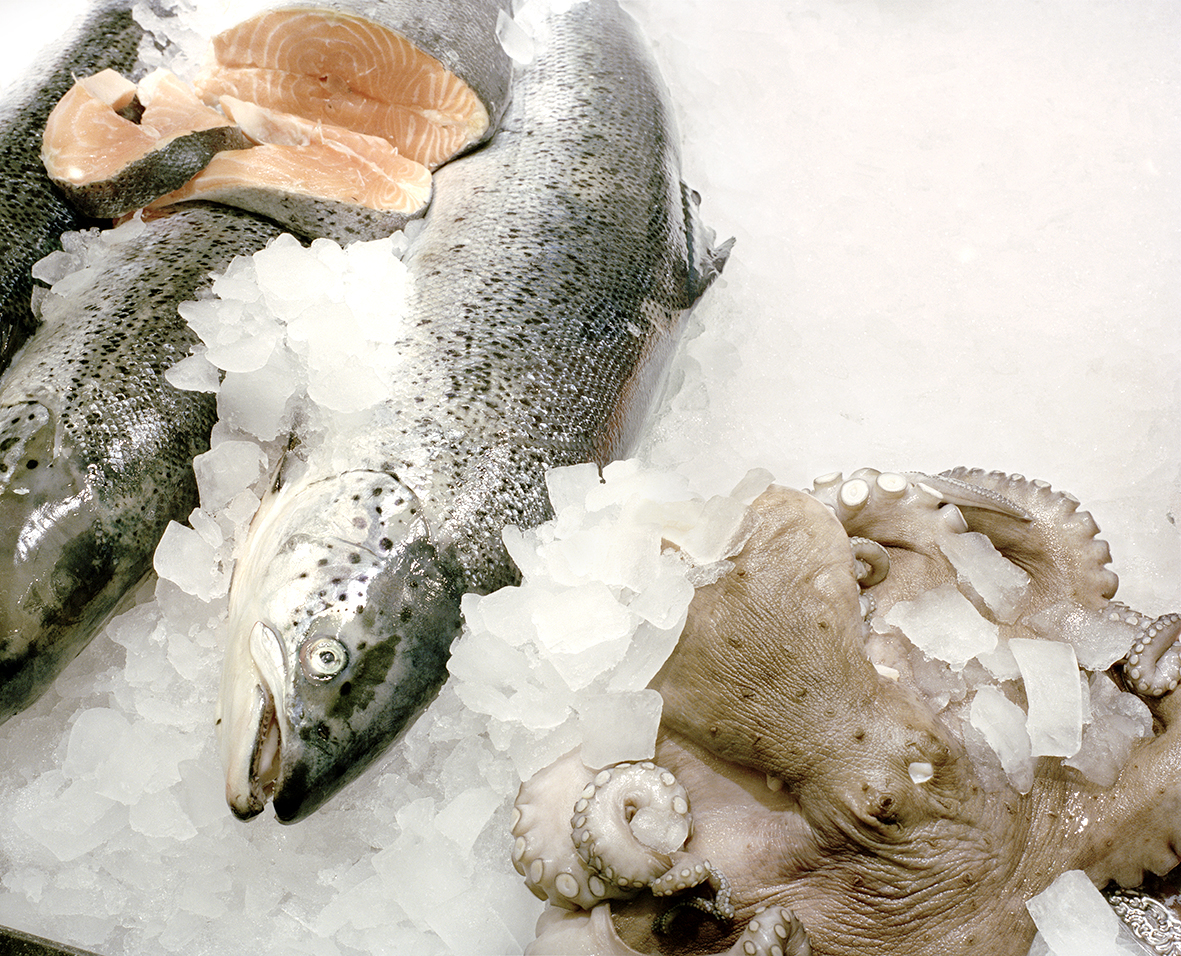 Scientific Charity, 2013 C-Print 55 x 44 cm 21.5 x 17 in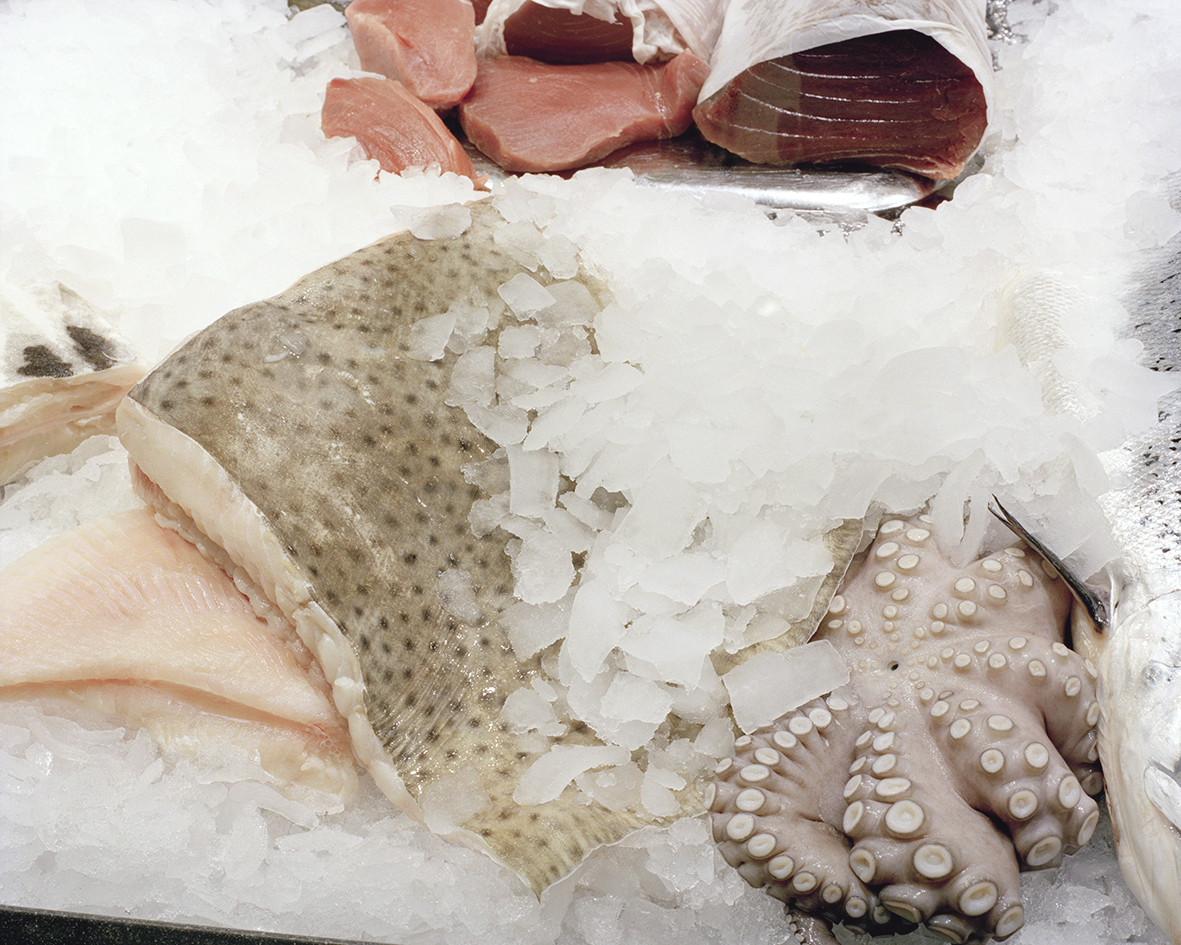 Strenuous Life, 2013 C-Print 55 x 44 cm 21.5 x 17 in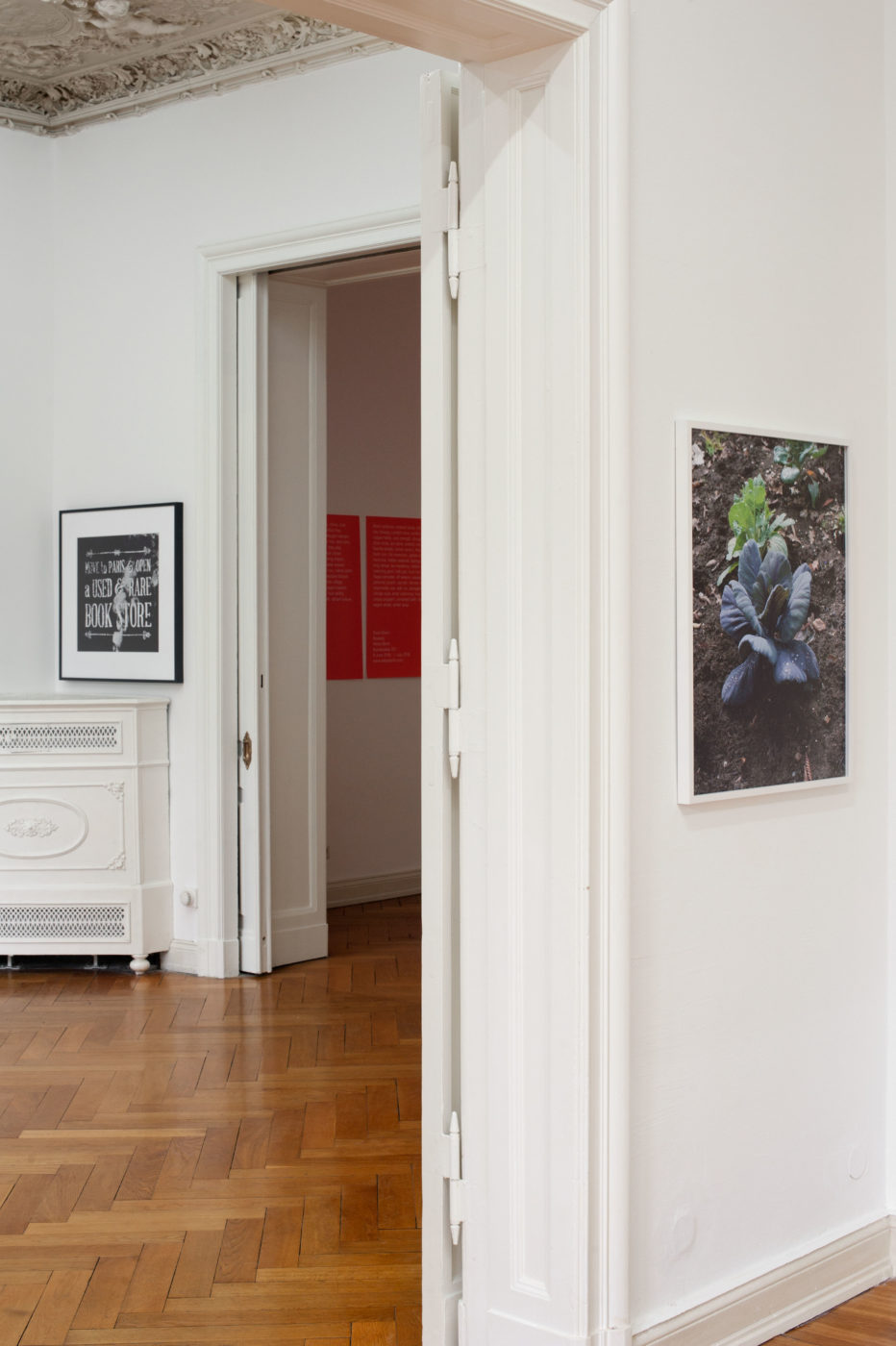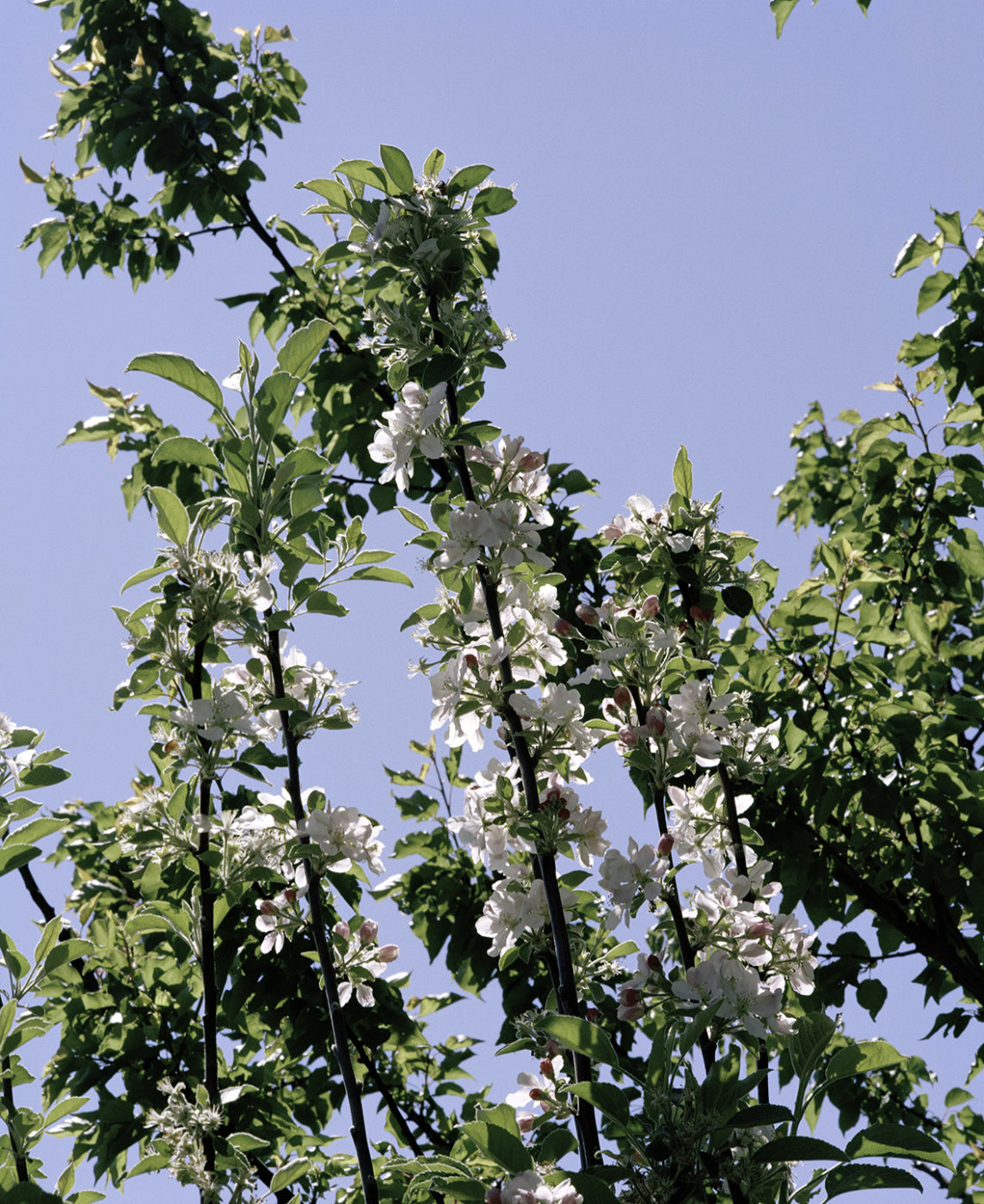 Student Garden, The Branson School, Ross, California, 2016 C-Print 79 x 64 cm 31 x 25 in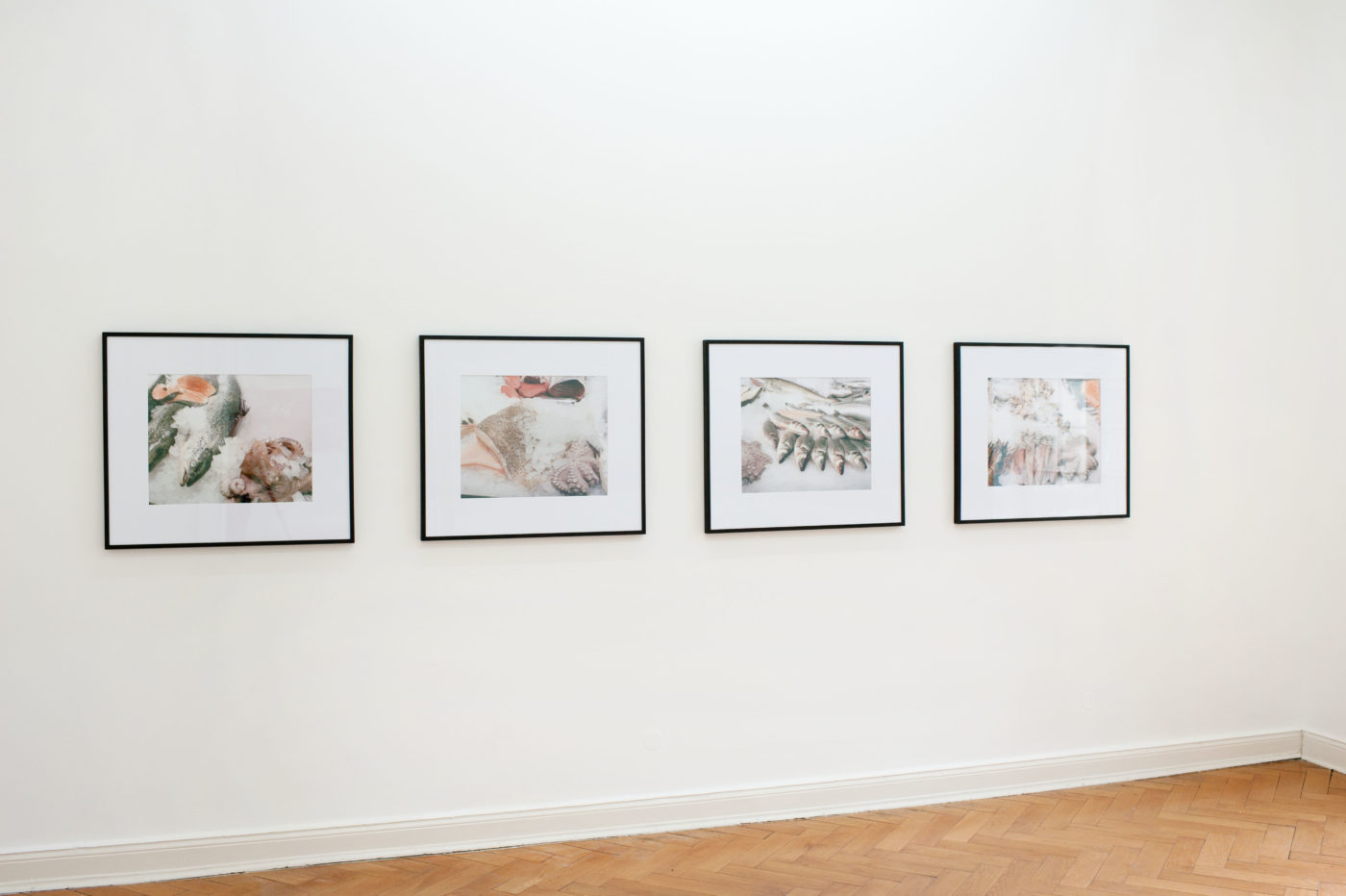 Installation view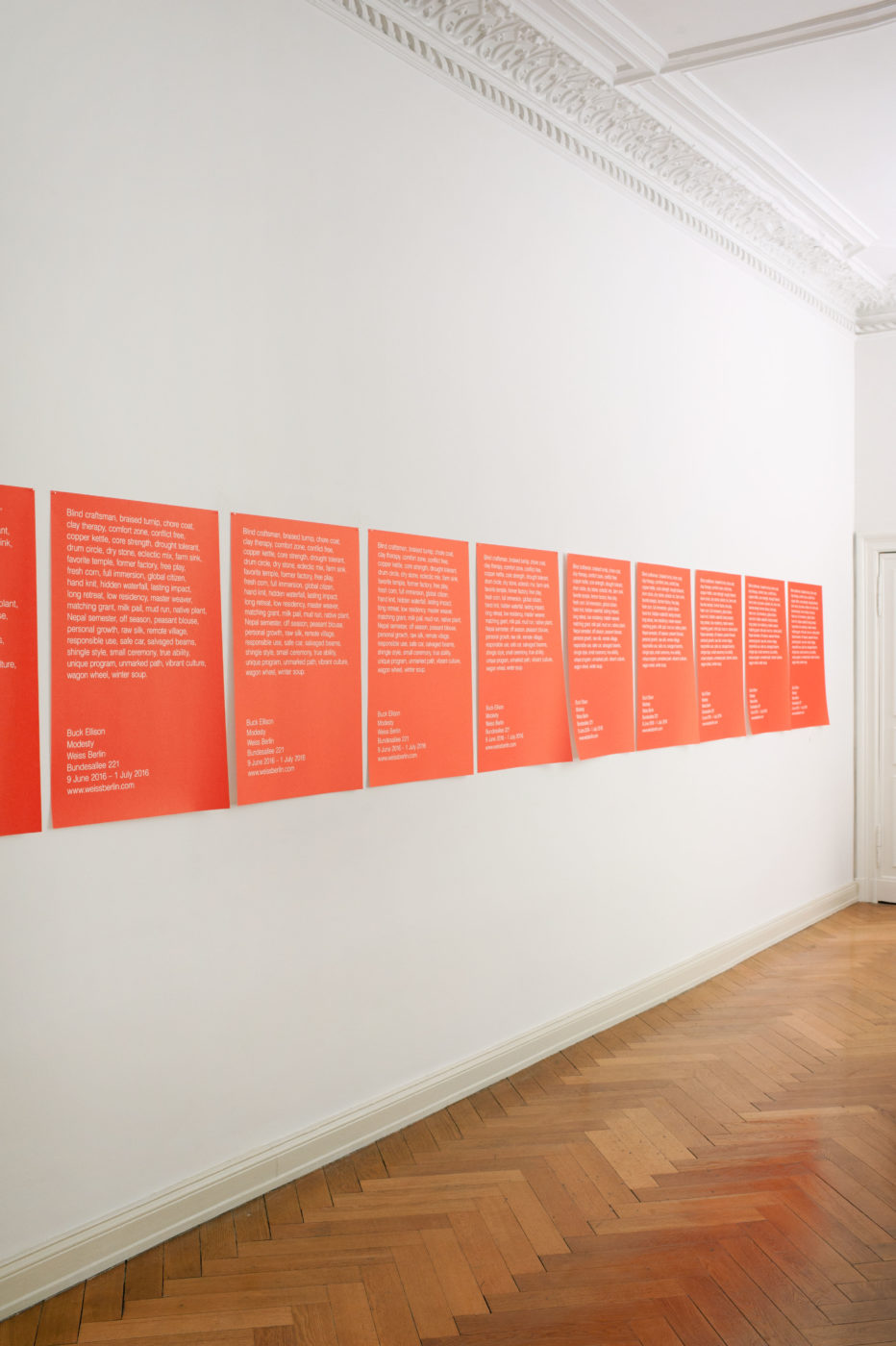 Buck Ellison
Born 1987 in San Francisco, United States
Lives and works in Los Angeles, United States
Solo Exhibitions
2019

Tender Option, The Sunday Painter, London, United Kingdom

2017

The Meeting, New York

2016

Louisa, Balice Hertling, Paris, France
Louisa, LAPAIX, Paris, France
Modesty, Weiss Berlin, Berlin, Germany

2015

Country Day, Bad Bentheim Castle, Bad Bentheim, Germany

2014

Buck Ellison, Ratio 3, San Francisco, United States

2013

Merry Company, Galerie Wilma Tolksdorf, Frankfurt am Main, Germany

2012

Coaster Family, Galleri Fisk, Bergen, Germany

2011

Eton Blue II, Flute Douce, Frankfurt am Main, Germany
Eton Blue, Flute Douce, Frankfurt am Main, Germany
Group Exhibitions
2018

Antarctica, Kunsthalle Wien, Austria
Roots On Wheels, Root Canal, Amsterdam, Netherlands
Shutter, Carnelutti, Milan, Italy
Where We Meet, Inman Gallery, Houston, United States

2017

Case Study, Balice Hertling, Paris, France
Der Verdienst. 2014-2017, Oracle, Berlin, Germany
Golden State, Marianne Boesky Gallery, New York
Tilting at Windmills, Roberta, Frankfurt am Main
L.A. Should Die for Glück, Just Married, Los Angeles

2016

Shadowlands, Index, Stockholm, Sweden
The Sun Placed In The Abyss, Columbus Museum of Art, Columbus, United States
New German Photography, On Stellar Rays, New York,
Le Mérite, Treize, Paris, France
Home, Night Club, Chicago, United States

2015

Misanthrope-NY, Mathew Gallery, New York, United States
The Social Register, Park View, Los Angeles, United States
Villa Aurora Revisited, Balice Hertling, New York, United States
Zitronenblätter, Villa Aurora, Los Angeles, United States

2014

Fall, Galerie Jochen Hempel, Leipzig, Germany
Breeze, Deweer Galery, Otegem, Belgium
Pashmina, Museum für Moderne Kunst Frankfurt, Germany
Snakes in the Grass, Laura Bartlett Gallery Project Space, London, United Kingdom
Press Days, Gillmeier Rech, Berlin, Germany
Influence, Galerie 1m3, Lausanne, Switzerland

2013

Magnetic North, Ratio 3, San Francisco, United States
Mille Feuillets III, ENSPAC Ygrec, Paris, France

2011

Lost Dog, Soho Factory, Warsaw, Poland

2010

Vier Jahreszeiten, LeRoy Neiman Gallery, New York, United States
American Spirit, Galerie Crone, Berlin, Germany
Education
2014

Städelschule, Hochschule für Bildende Künste, Frankfurt, Germany

2006

B.A. Columbia University, Columbia College, New York, United States
Prizes, Grants and Residencies
2015

Ruisdael Stipendium

2010

Deutscher Verein Prize
Columbia Institute for Research on Women Prize

2009

Deutscher Akademischer Austausch Dienst (DAAD)

2008

Sainsbury Grant

2007

Freie Universität Berlin Study Award
Bibliography
2017

Bengal, Rebecca, "Buck Ellison," Aperture Fall 2017, p.100-107
Sawyer, Drew, "Openings: Buck Ellison," Artforum, Summer 2017, p. 336-341.
Konrad, Lara, "Buck Ellison," Coeval, 1 May 2017, online.
Ellison, Buck and Marina Pinksy, "Comfort Is Tricky," Mousse, 20 April 2017, online.
"Buck Ellison," Yield Magazine, Issue #5, p. 43-48.
Matsuda, Will, "On The Edge of The American Dream," Aperture, 18 April 2017, online.
Cochran, Sam, "These Images Induce Sudden California Dreaming," Architectural Digest, 11 April, online.
Glass, Joshua, "Re-Realizing the American Dream," Document, 14 April 2017, online.
Colucci, Emily, "California Dreaming: Golden State at Marianne Boesky Gallery," Art Fag City, 7 April, online.
"Subverted Ideals," Aesthetica, 2 April 2017, online.
Dafoe, Taylor, "Golden State: A Photo Show Captures California's Contradictions," Blouin Art Info, 6 April, 2017, online.
Sawyer, Drew, "Golden State, A Photographic Experience of California," L'Oeil de la Photographie, 22 March, online.
"Cold-Pressed: Chapter 3," Julie Beaufils, Section 7, Paris, 2017
"Little Brother of War," havenot, Heji Shin and Heinz Peter Knes, 2017
Golden State, exhibition catalogue with texts by Drew Sawyer, Marianne Boesky Gallery, 2017

2016

Röhss, Emmanuel and Skoog, John Shadowlands, Index Stockholm
Preisler Barasch, Renee, New German Photography, On Stellar Rays
Lieske, David and Rob Kulisek, 299 792 458 m/s, Westreich/Wagner Press
de Pressigny, Clementine, "299 792 458 m/s is a new fashion experiment," i-D, November 25
Durand, Paul, "Buck Ellison's 'Louisa' at Balice Hertling Gallery, Paris," Blouin Art Info, November 16
Bayly, Zac, "Photography & Fiction: Buck Ellison," FFF, November 26
Bava, Alessandro, "Protestant Suite," Ecocore 5, October 4
Boukobza, Julie, "White People Problems," Double Magazine, Fall/Winter, p. 83-89
Rabinowitz, Cay Sophie, "Buck Ellison," OSMOS Magazine, p. 8-73
Kulisek, Robert and Lieske, David, contribution by Buck Ellison, 299 792 458 m/s, Issue 1 (link)
Kherbek, William, "Modesty/Buck Ellison", Samizdat Online (link)
Moore, Lucy, "Tableworks: An Interview with Buck Ellison", Pop Magazine
Piston, Job, "Barn Rising: Scenes from an Unusual Art Fair at Paramount Ranch", W Magazine, February 1
Sawyer, Drew, "The Not So Simple Life: Buck Ellison On His Solo Show 'Counrty Day'", Document, January 21 (link)

2015

Schulte-Sutrum, Frauke, "US-Künstler zeigt bröckelnde Hochglanzfassade", Grafschafter Nachrichten, 30 November (link)
Kriegisch, Thomas, "Buck Ellison erhält Ruisdael-Stipendium", Grafschafter Nachrichten, 12 November (link)
Horst, Aaron, "The Social Register at Park View", Carla, September 30 (link)
Linnert, Nicolas, "Critic's Picks: Balice Hertling at The Film Center", Artforum, August (link)

2014

Malick, Courtney, "Buck Ellison", Flash Art, May

2013

Collector's Edition, "World's Best Ever", May
Kohlick, Anne, "Die Flucht in den Augenblick", Frankfurter Allgemeine Zeitung, July 17 (link)
Schütte, Christoph, "Garnelen, Lachs, und eine Menge Staub", Frankfurter Allgemeine Zeitung, July 2, p. 42