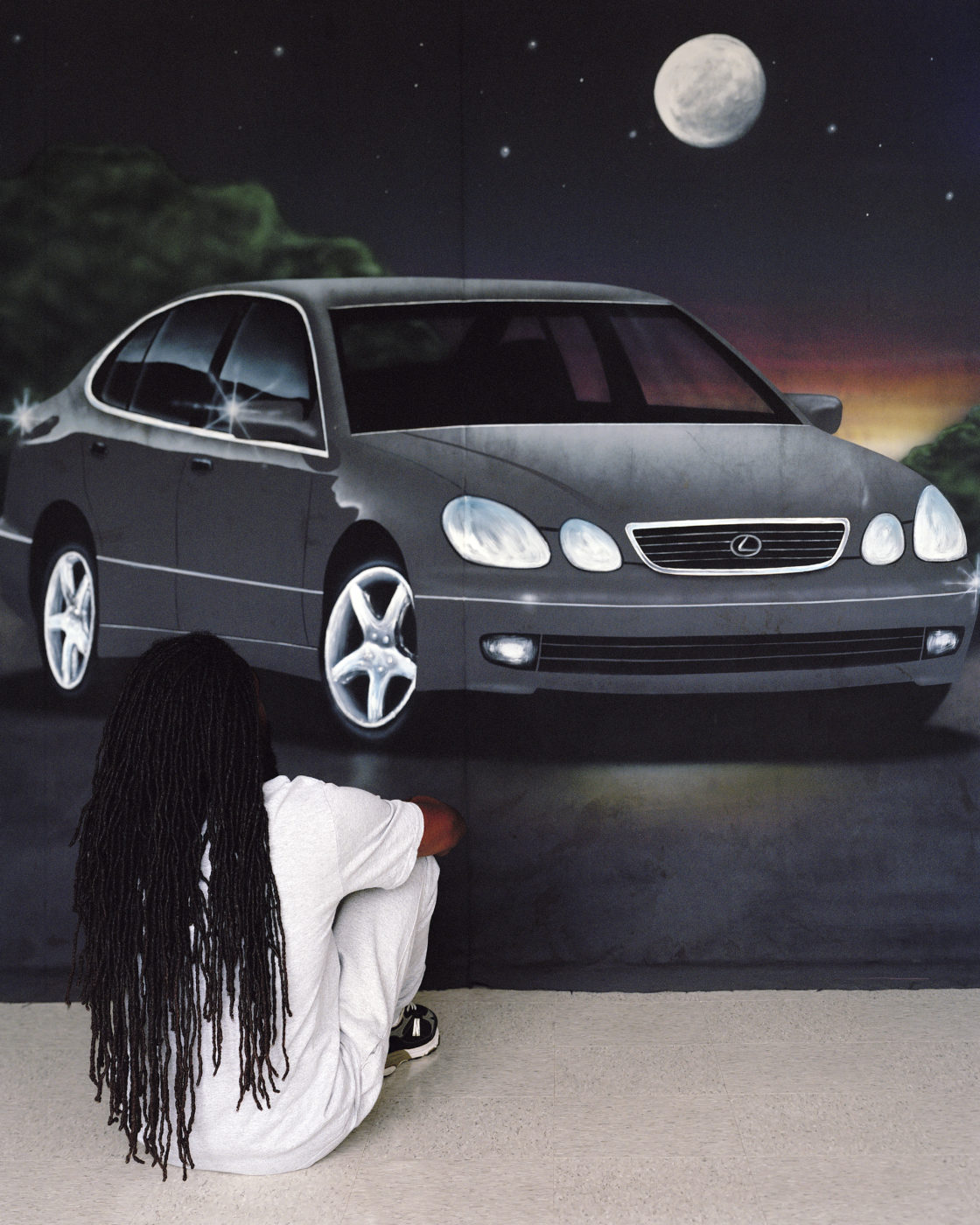 The Visiting Room 1 2019 Archival Ink Jet Print 40 x 30 in 102 x 76 cm
Opening
July 4, 2020
13 – 18h
Exhibition
July 4 – 25, 2020
[Deutscher Text nachstehend]
Larry W. Cook's socially critical work includes photography, video, and conceptual art. It examines African American identity, racial relations, fatherhood and masculinity in the African American context, and American society. The show is a "Must See" according to Artforum.
"Fatherhood" (2018) is a series of large portraits of fathers with their children and deals with one of the most important interpersonal relationships in the context of the experience and presentation of masculinity through a variety of different modes. The photographs represent the ability to come together. The theme of fatherhood is also central to "When Dad Comes Home" (2013), where Cook works with archived photos from his family and friends. What possibilities does the absent father have to build up closeness to his children? What does this closeness look like outside the photo?
Based on his experience as a club photographer in and around Washington DC, Cook began working with backdrops used as photo backgrounds at parties, creating an aesthetic unique to the African American experience. In "Urban Landscape" (2018), the backdrops are set in landscapes and can act alone without the people that normally pose in front of them. Escapist motifs such as the Hennessy bottle, cocktails on the beach or fancy cars, which normally stage the background of a carefree night, are brought to the forefront here.
Another important inspiration for Cook is prison photography and his own collection of polaroids taken in prisons. Backdrops are also used in this practice, but with different motifs than in party photography. For "The Visiting Room" (2019) Cook photographed inmates in the visiting room in front of club backdrops. They take up the typical kneeling pose, supposed to reflect pride and masculinity, but are turned away from the viewer and thus anonymous – a tactic that allows the viewer to put himself in the figure's position.
Larry W. Cook lives and works in Washington DC. He teaches photography at Howard University in Washington DC. Cook received his MFA in 2012 from George Washington University and has since been featured in numerous solo and group exhibitions in the USA, including the MoMA PS.1, Walters Art Museum, the Baltimore Museum of Art, the Katzen Arts Center, and the Rush Arts Gallery. Cook is the winner of the Best of Show Award of the Trawick Prize: Bethesda Contemporary Art Awards 2017 and is nominated for the Outwin Boochever Portrait Competition 2019 of the National Gallery.
The exhibition will be accompanied by a publication, with contributions by Jasmin Basheer, Makeda Best, Leslie M. Wilson, and Tamar.
***
Larry W. Cooks sozialkritisches Werk umfasst Photographie, Video- und Konzeptkunst. Cooks Arbeiten untersuchten oft afroamerikanische Identität, Rassenbeziehungen, Vaterschaft und Männlichkeit im afroamerikanischen Kontext und die amerikanische Gesellschaft. Die Ausstellung ist ein "Must See" laut Artforum.
Die Serie "Fatherhood" (2018) besteht aus Portraits von kürzlich aus der Haft entlassenen Vätern mit ihren Kindern und setzt sich mit einer der wichtigsten zwischenmenschlichen Bindungen im Kontext der Gefängniserfahrung auseinander. Das Thema Vaterschaft ist auch zentral in "When Dad Comes Home" (2013), wo Cook mit archivierten Photos aus seinem Familien- und Freundeskreis arbeitet. Welche Möglichkeiten hat der abwesende Vater, Nähe zu seinen Kindern aufzubauen? Wie sieht diese Nähe außerhalb des Photos aus?
Ausgehend von seiner Erfahrung als Clubphotograph in Washington DC und Umgebung begann Cook, mit Backdrops zu arbeiten, die als Fotokulissen auf Parties verwendet werden und eine für die afroamerikanische Erfahrung einzigartige Ästhetik darstellen. In "Urban Landscape" (2018) stehen die Backdrops in Landschaften und können alleine für sich wirken, ohne die Menschen, die normalerweise davor posieren. Eskapistische Motive wie die Hennessy-Flasche, Cocktails am Strand oder teure Autos, die sonst den Hintergrund einer unbeschwerten Nacht inszenieren, rücken hier in den Vordergrund.
Eine weitere wichtige Inspiration für Cook ist die Gefängnisphotographie und seine eigene Sammlung von Polaroids, die in Gefängnissen aufgenommen wurden. Auch in dieser Praxis werden Backdrops verwendet, allerdings mit anderen Motiven als bei der Partyphotographie. Für "The Visiting Room" (2019) photographierte Cook Gefängnisinsassen im Besuchsraum vor Club-Backdrops. Sie nehmen die typische kniende Pose ein, die Stolz und Männlichkeit ausstrahlen soll, sind jedoch vom Betrachter abgewendet und somit anonymisiert – eine Taktik, die es dem Betrachter ermöglicht, sich in die Position der Figur hineinzuversetzen.
Larry W. Cook lebt und arbeitet in Washington DC. Er ist Dozent für Photographie an der dortigen Howard University. Cook erhielt seinen MFA 2012 von der George Washington University und war seither in zahlreichen Einzel- und Gruppenausstellungen in den USA zu sehen unter anderem im MoMA PS.1, Walters Art Museum, dem Baltimore Museum of Art, dem Katzen Arts Center, und der Rush Arts Gallery. Cook ist der Gewinner der Best of Show Auszeichnung des Trawick Prize: Bethesda Contemporary Art Awards 2017 und ist für den Outwin Boochever Portrait Competition 2019 der National Gallery nominiert.
Die Ausstellung wird von einer Publikation begleitet, mit Beiträgen von Jasmin Basheer, Makeda Best, Leslie M. Wilson, und Tamar.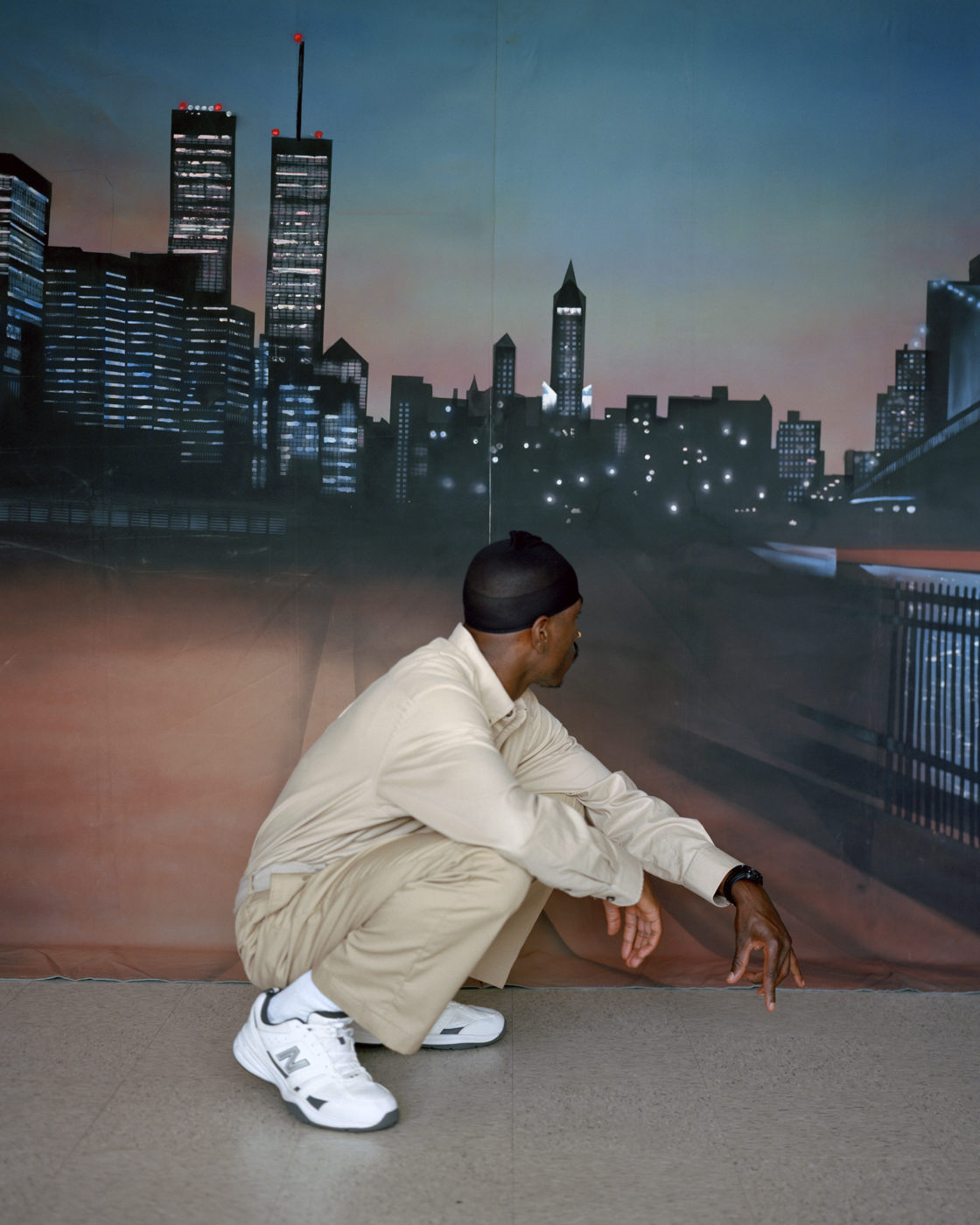 The Visiting Room 2 2019 Archival Ink Jet Print 40 x 30 in 102 x 76 cm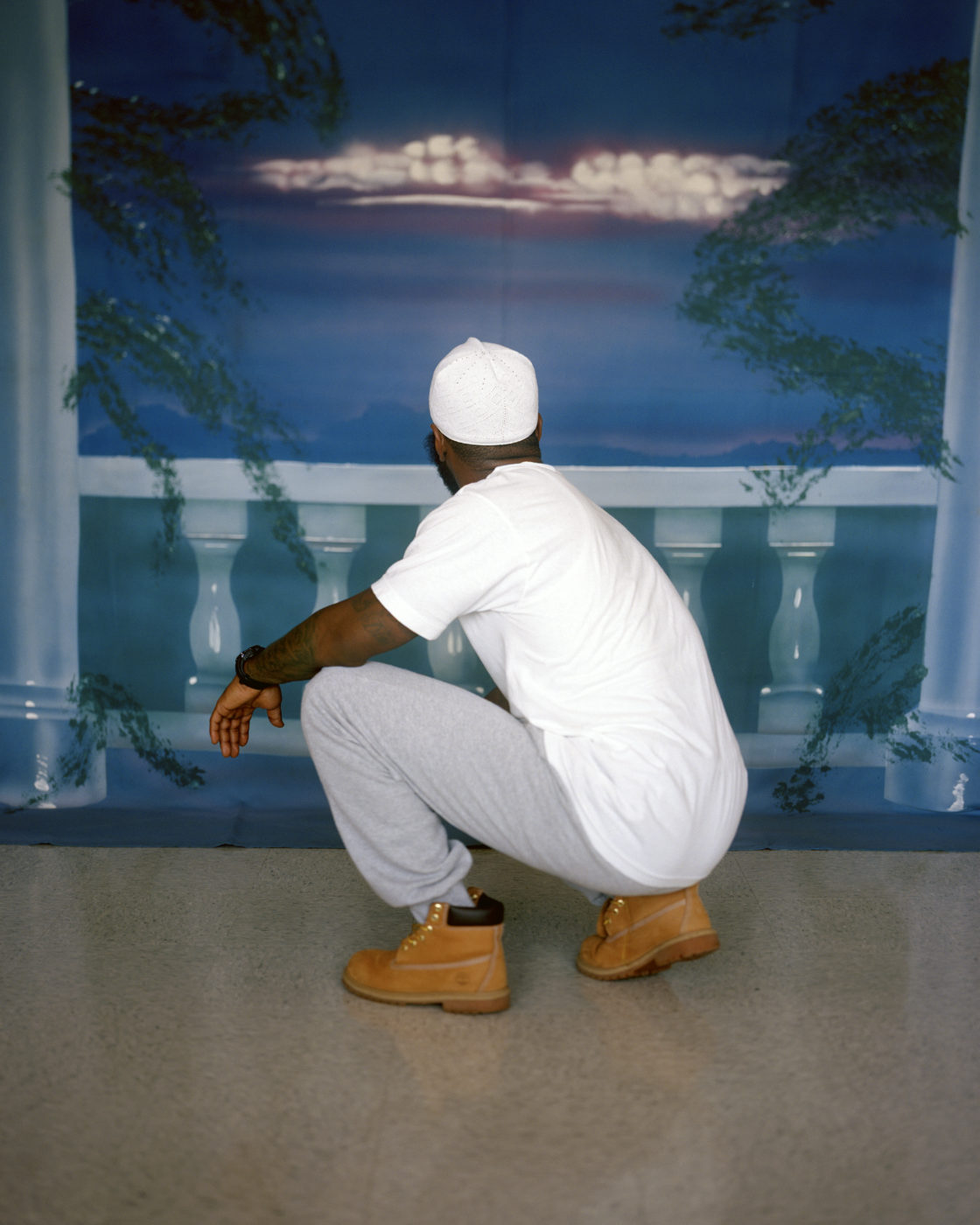 The Visiting Room 3 2019 Archival Ink Jet Print 40 x 30 in 102 x 76 cm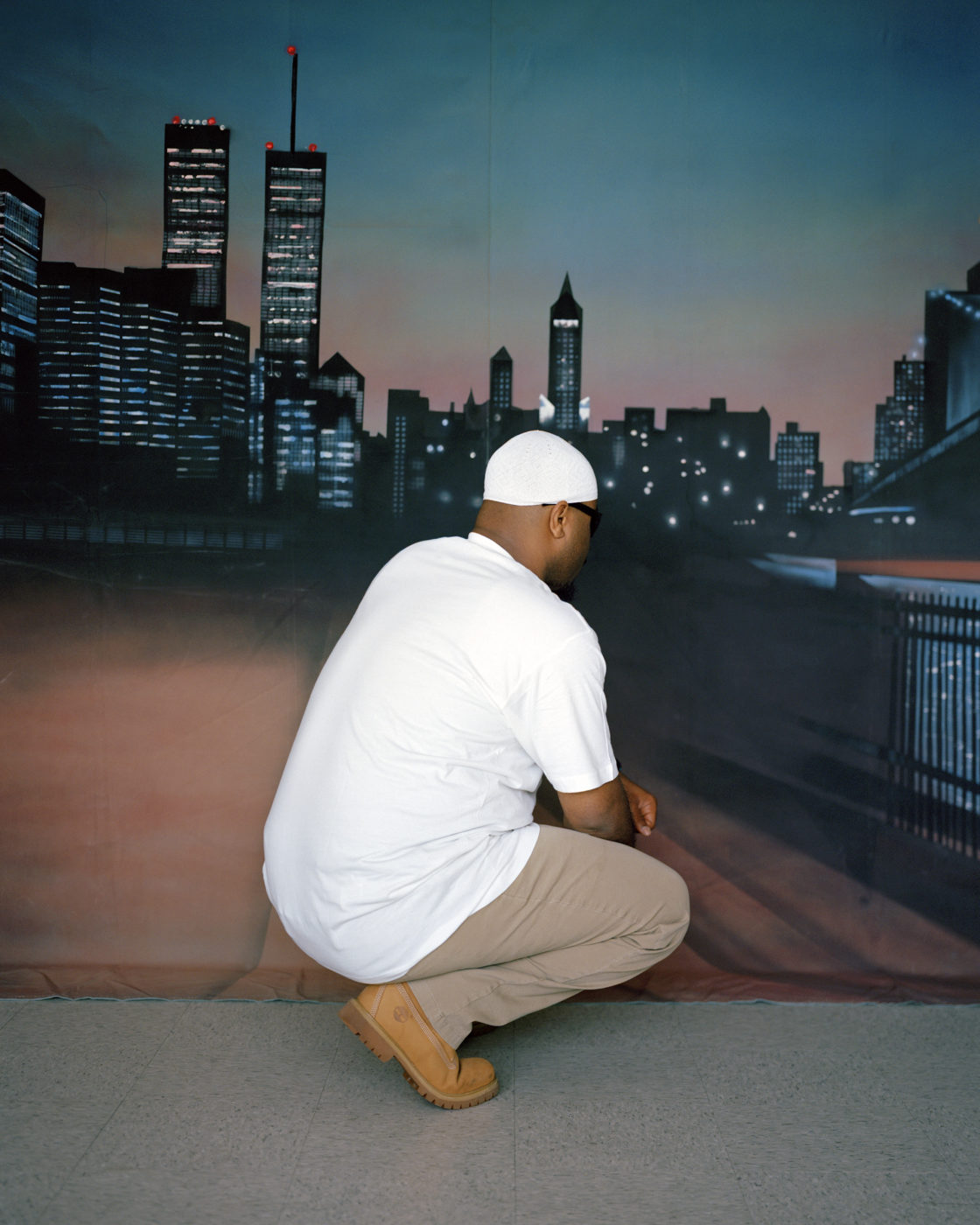 The Visiting Room 4 2019 Archival Ink Jet Print 40 x 30 in 102 x 76 cm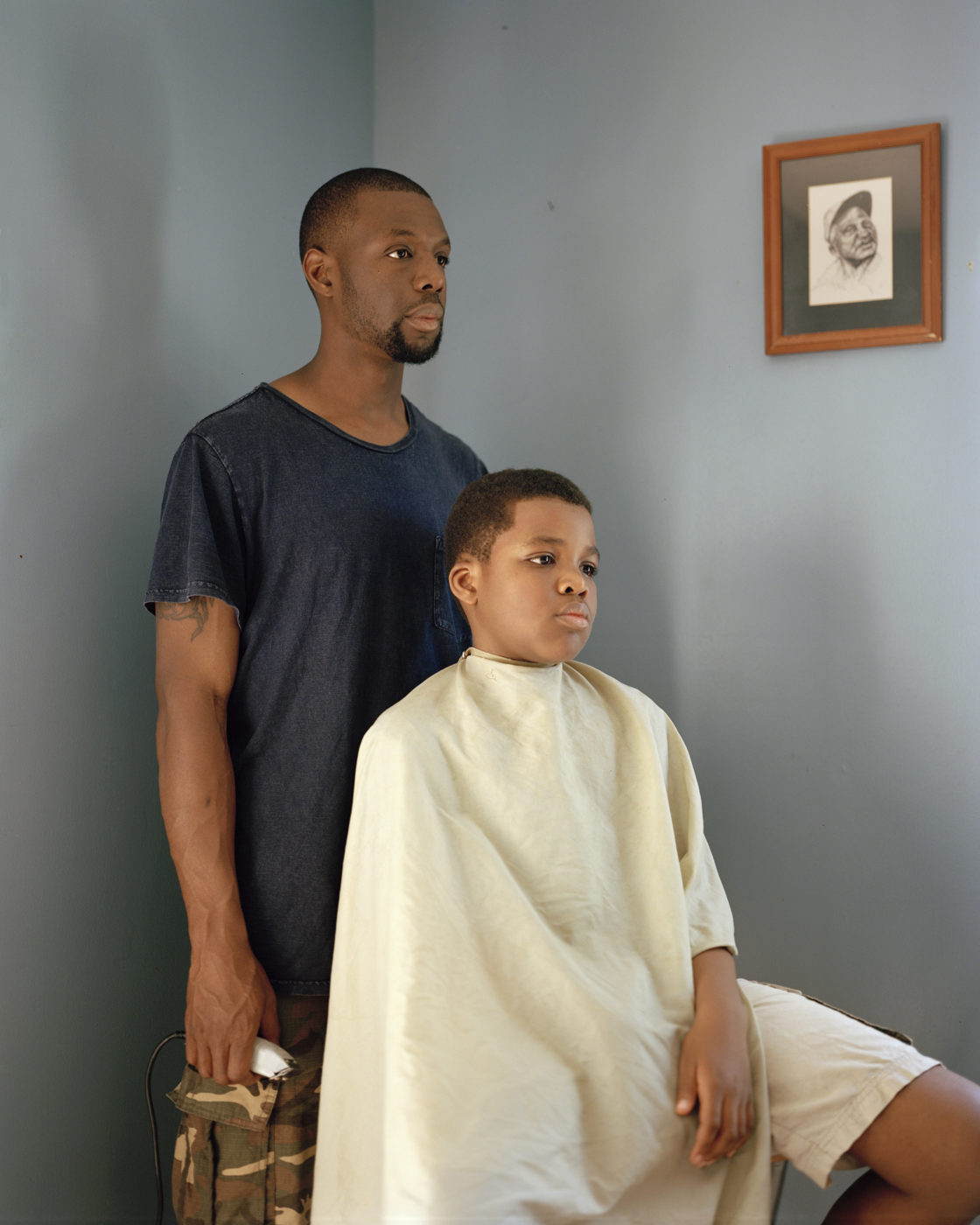 Fatherhood 1 2018 Archival Ink Jet Print 40 x 30 in 102 x 76 cm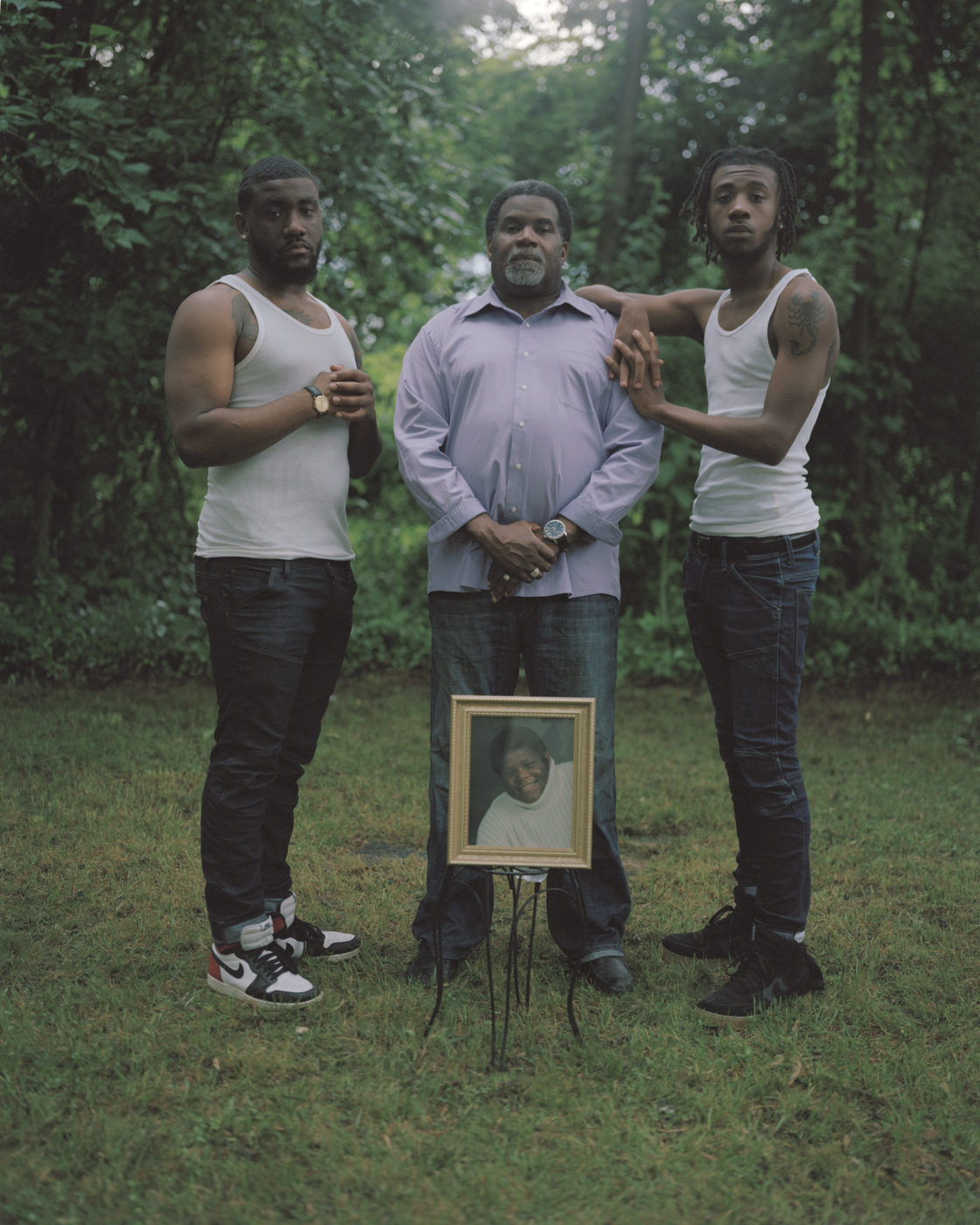 Fatherhood 4 2018 Archival Ink Jet Print 40 x 30 in 102 x 76 cm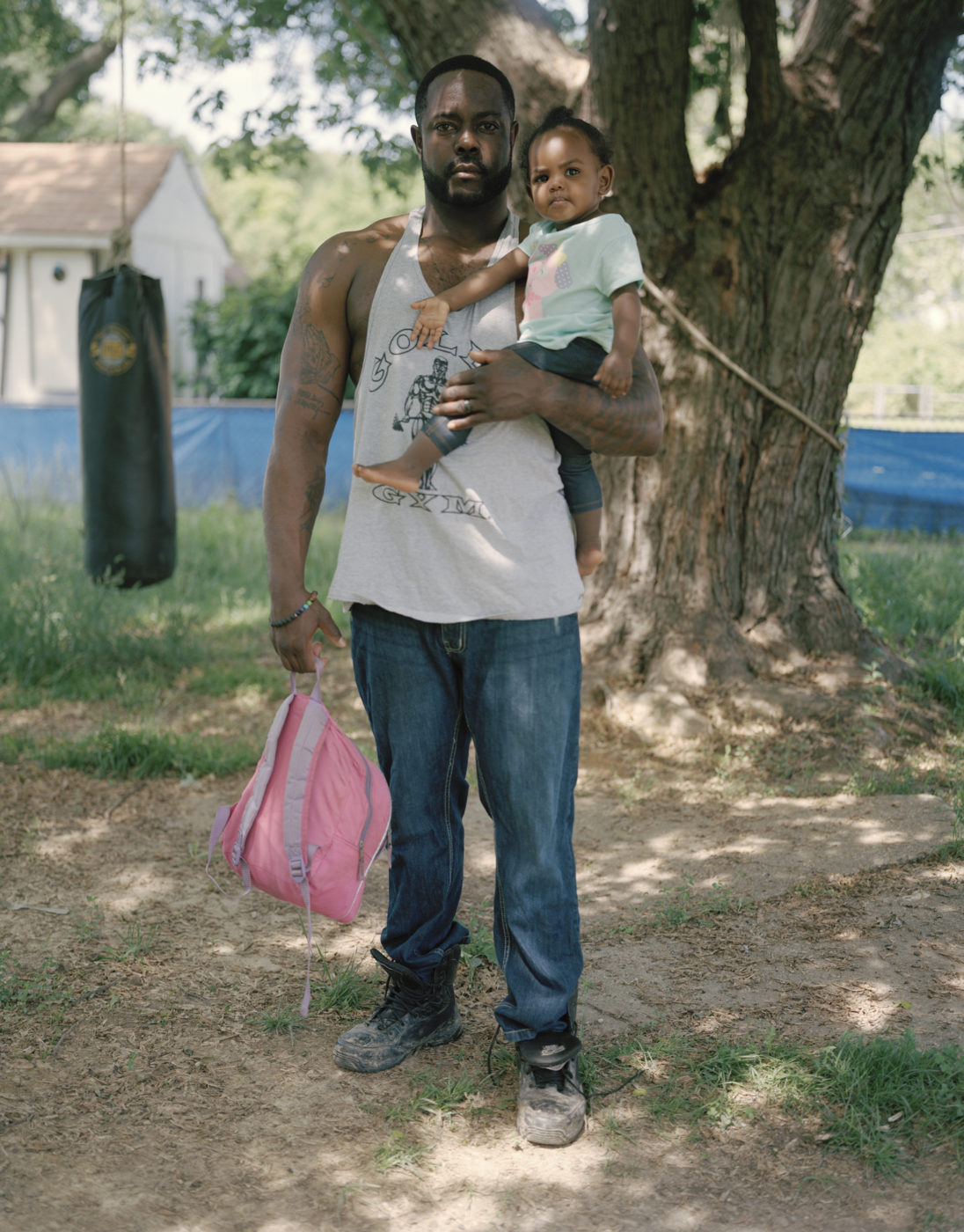 Fatherhood 2 2018 Archival Ink Jet Print 40 x 30 in 102 x 76 cm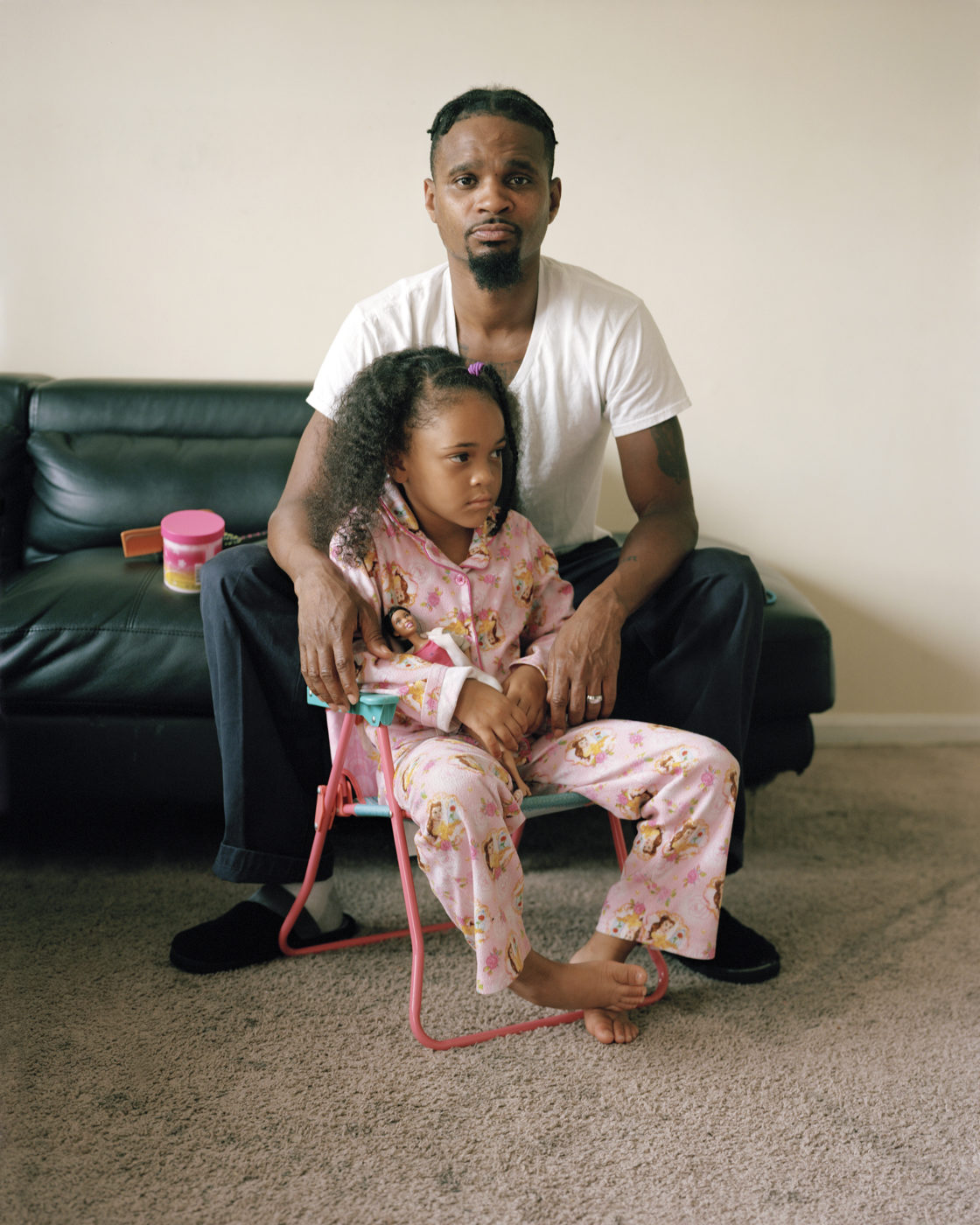 Fatherhood 3 2018 Archival Ink Jet Print 40 x 30 in 102 x 76 cm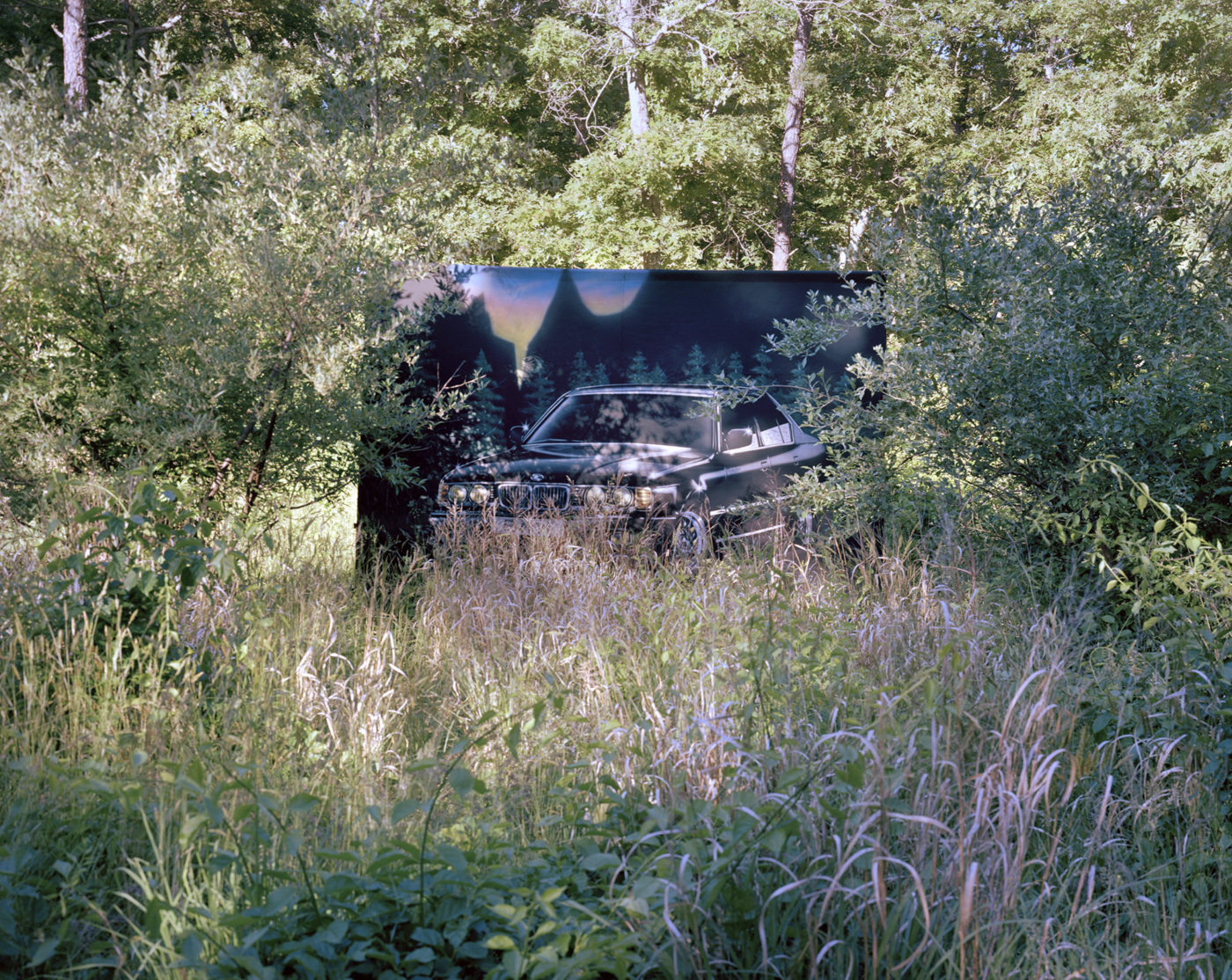 Urban Landscape 1 2018 Archival Ink Jet Print 16 x 20 in 40 x 51 cm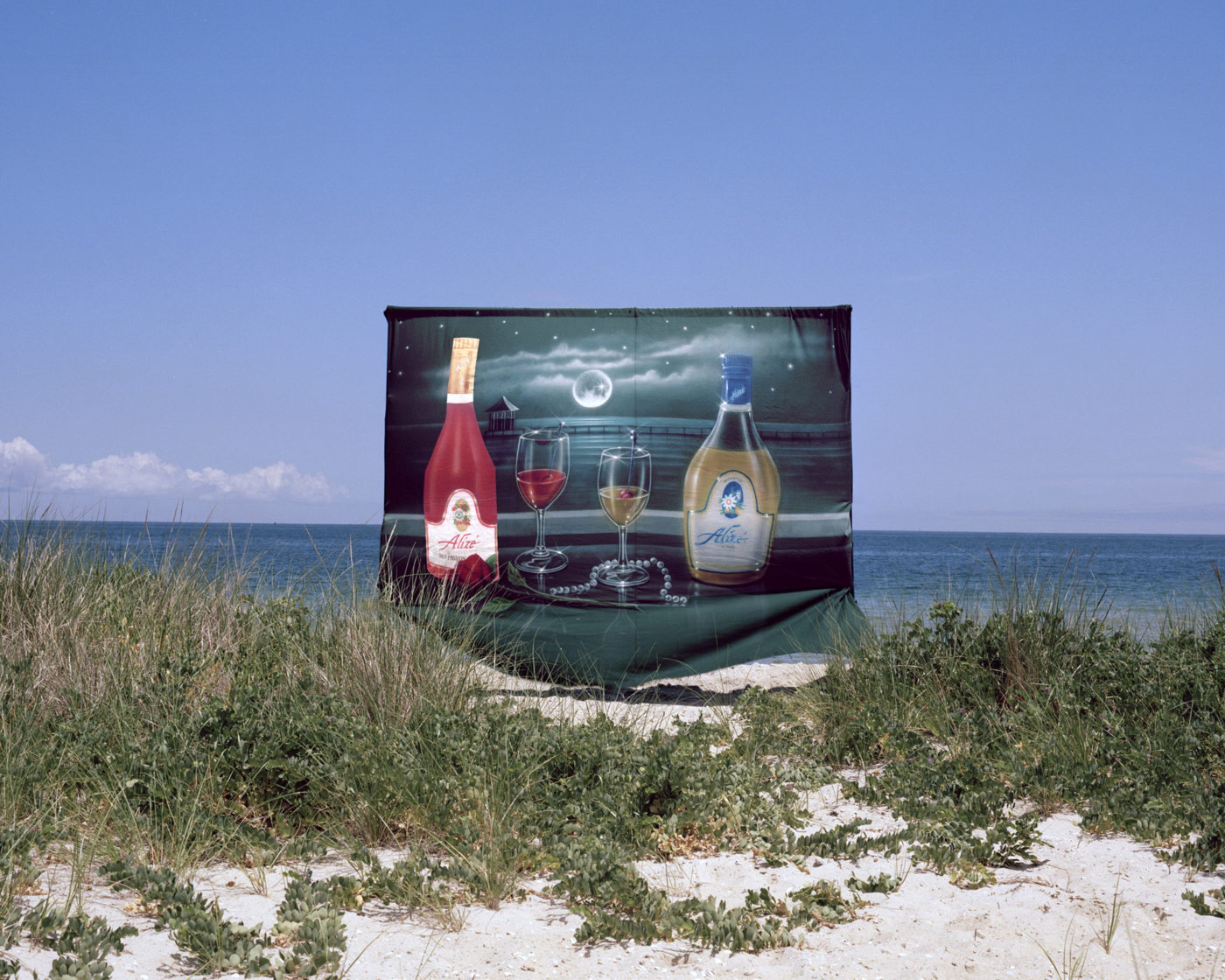 Urban Landscape 2 2018 Archival Ink Jet Print 16 x 20 in 40 x 51 cm
Urban Landscape 5 2018 Archival Ink Jet Print 16 x 20 in 40 x 51 cm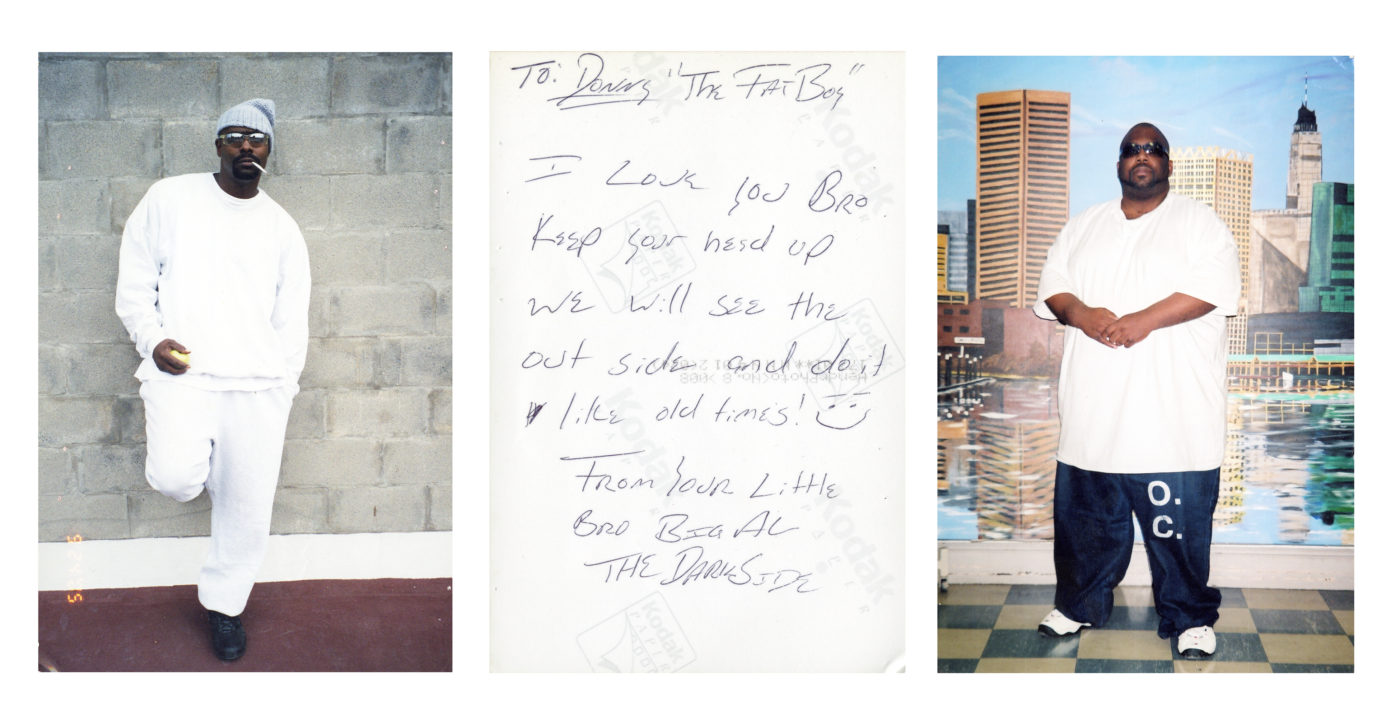 When Dad Comes Home 1 Archival Inkjet Print 13.5 x 22 in 34 x 56 cm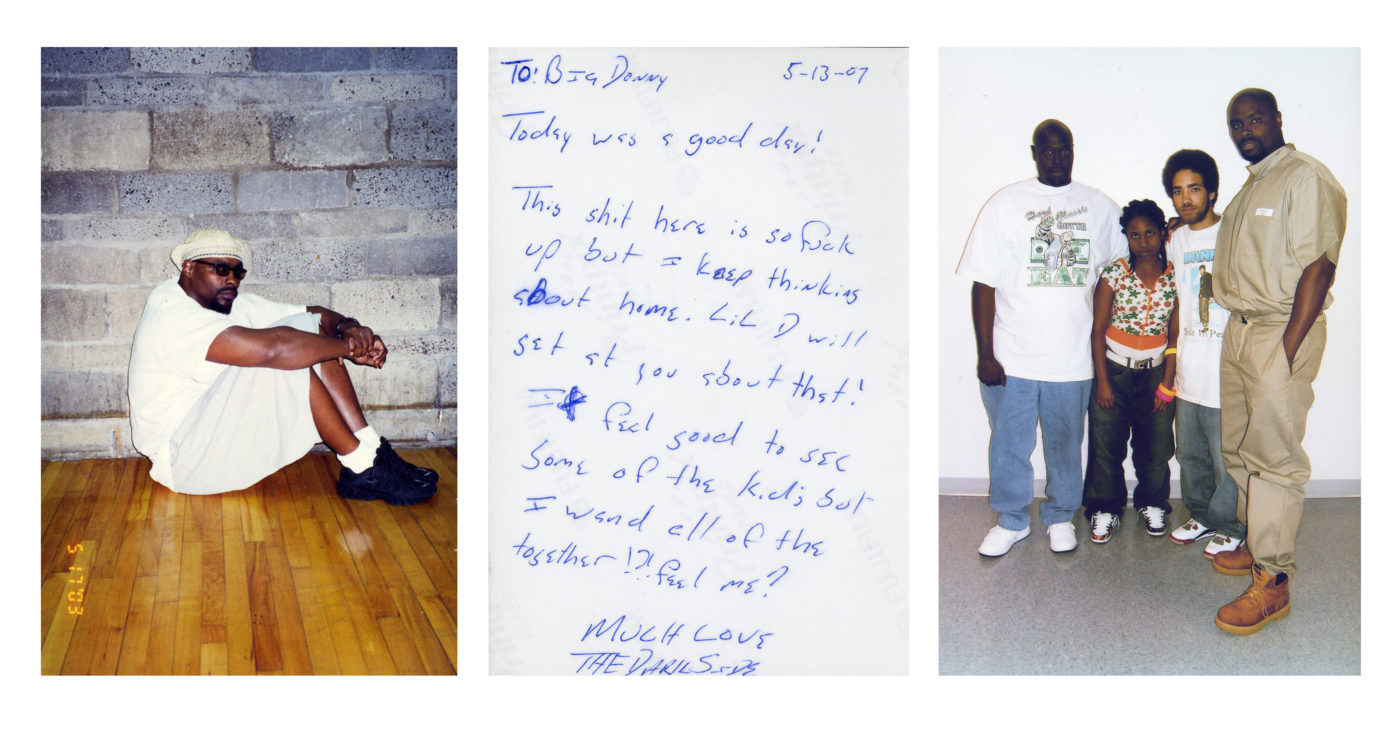 When Dad Comes Home 2 Archival Inkjet Print 13.5 x 22 in 34 x 56 cm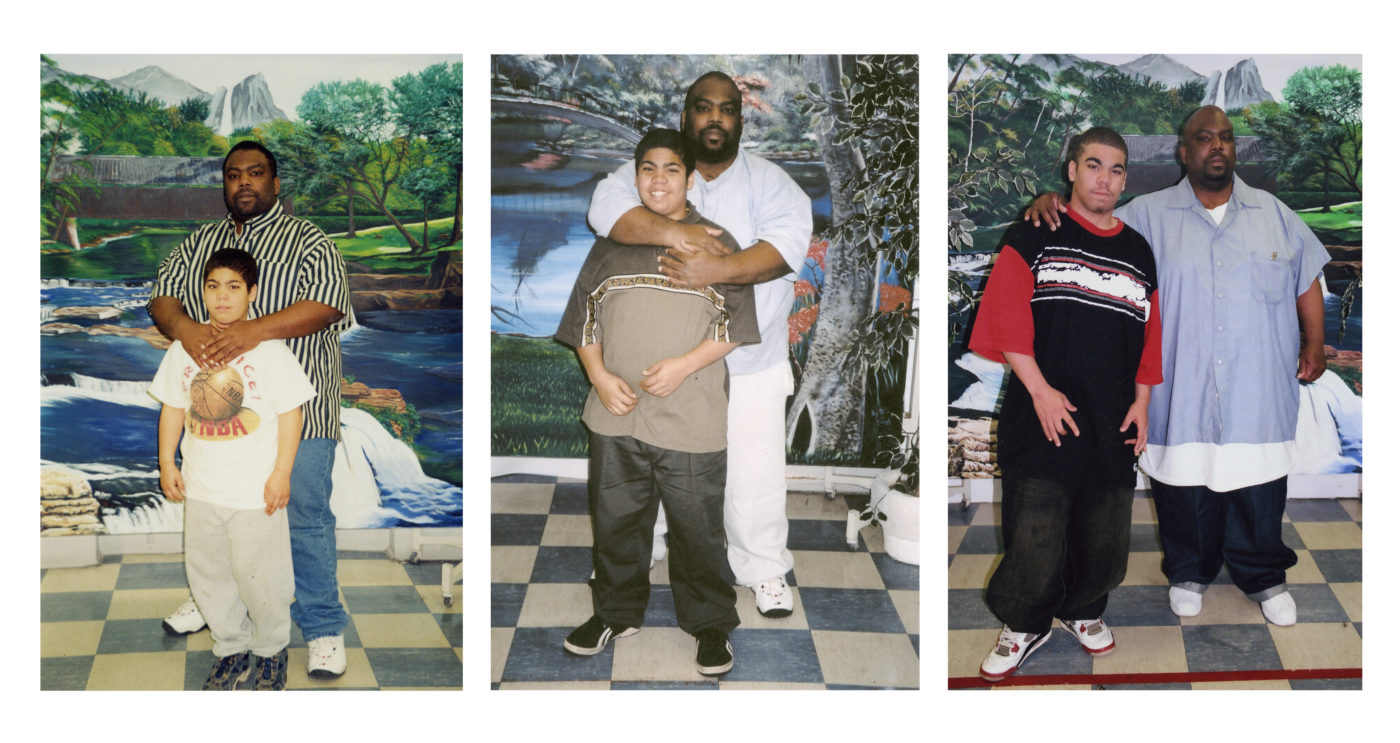 When Dad Comes Home 3 Archival Inkjet Print 13.5 x 22 in 34 x 56 cm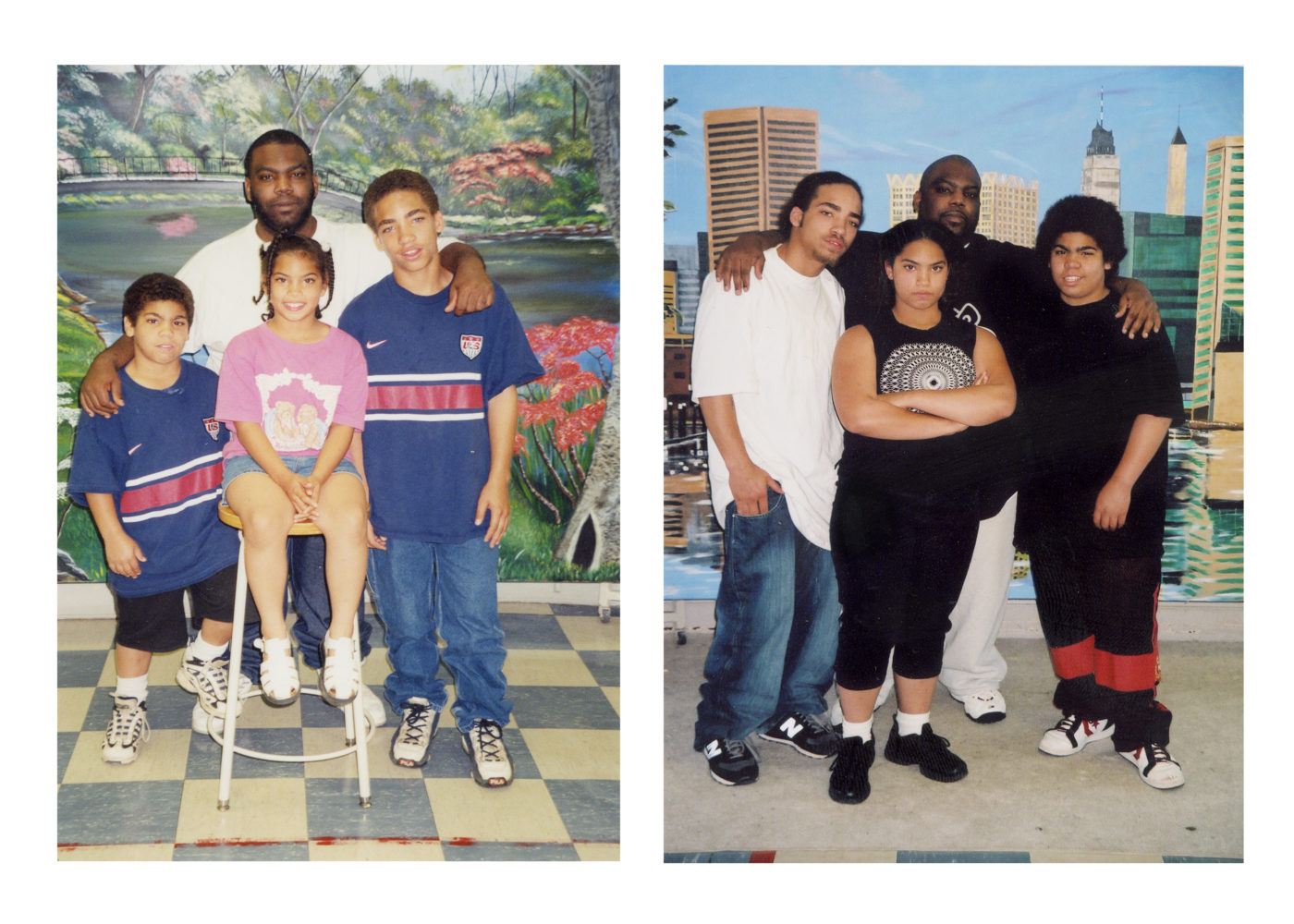 When Dad Comes Home 4 Archival Inkjet Print 13.5 x 16.5 in 34 x 42 cm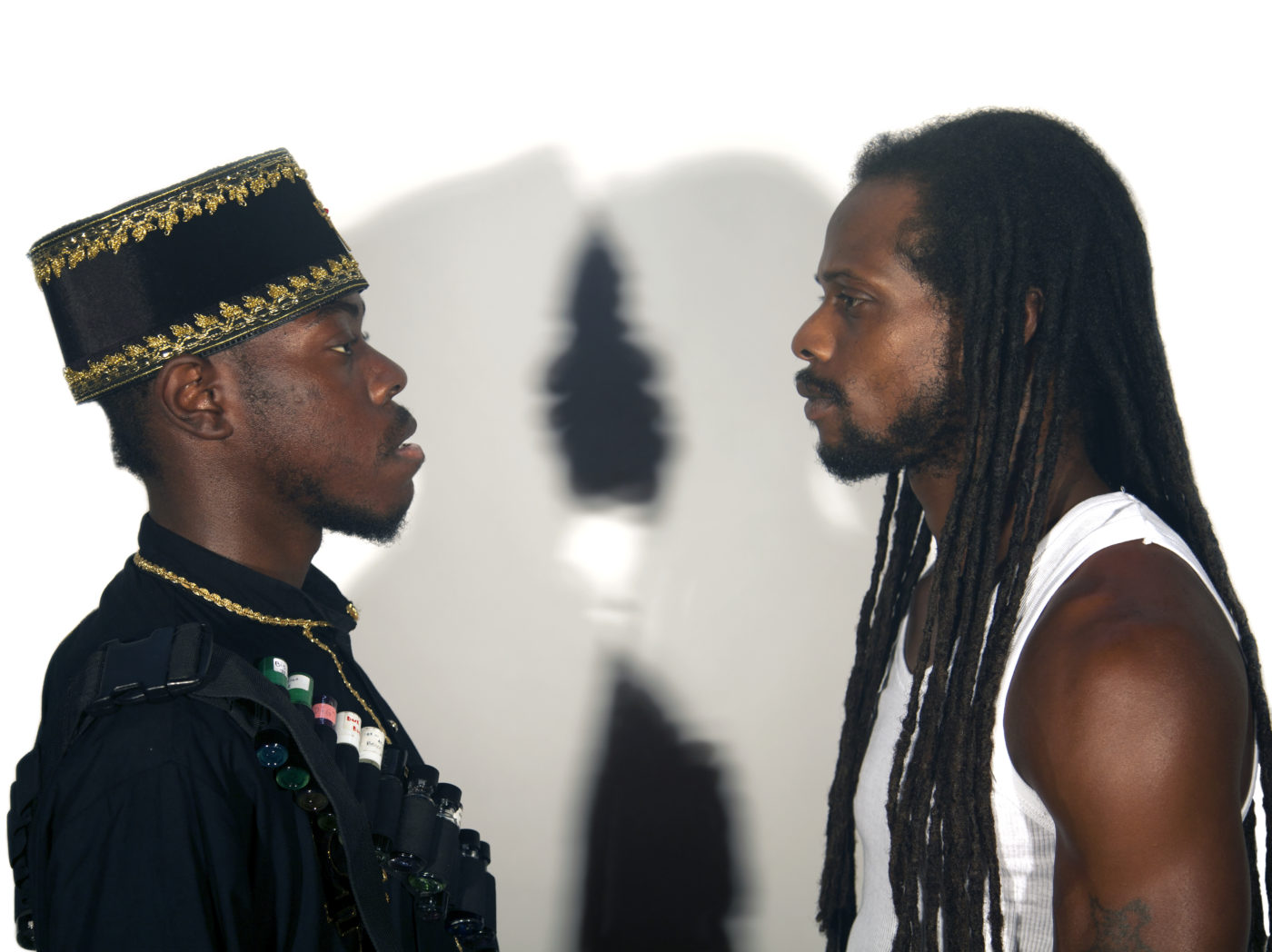 Face Off 1 2014 30 x 40 in 76 x 102 cm
Face Off 2 2014 30 x 40 in 76 x 102 cm
Larry W. Cook
Lives and works in Washington DC, United States
Solo Exhibitions
2020

Weiss Berlin, Berlin, Germany

2019

On The Scene, Urban Institute of Contemporary Art, Grand Rapids, United States
Galerie Myrtis, Baltimore, United States

2015

Stockholm Syndrome, Hamiltonian Gallery, Washington DC, United States

2014

Looking Black At Me, Stamp Gallery, University of Maryland, United States
From An Eighth To A Key, Hamiltonian Gallery, Washington DC, United States

2013

Americana, Pleasant Plains Workshop, Washington DC, United States

2012

And the Wisdom to Know the Difference, Gallery 102, The George Washington University, United States
Selected Group Exhibitions
2020

Marking Time: Art in the Age of Mass Incarceration, MoMA PS1, New York, NY, United States

2019

The Outwin 2019: American Portraiture Today, Smithsonian National Portrait Gallery, Washington, DC, United States
Goosin', The Nicholson Project, Washington, DC, United States
The Revolution Will Be Televised, Transformer Gallery, Washington, DC, United States
13th Havana Biennial, Galeria Carmen Montilla, Havana, Cuba

2018

Art on the Vine, Fisher House, Martha's Vineyard, United States
Faculty, Rush Arts Gallery, New York, United States

2017

Black Man in a Black World, Galerie Myrtis, Baltimore, United States
Spiral, Recoil, Delaware Center for Contemporary Arts, Wilmington, United States
Black Cinema House, National Gallery of Art, Washington DC, United States
Chocolate Cities, PG County African American Museum, Brentwood, United States
What's Next?, Kohl Gallery, Washington College, United States

2016

Lest We Forget, Galerie Myrtis, Baltimore, United States
It Takes A Nation, Katzen Arts Center, American University, United States
Sondheim Artscape Finalist Exhibition, Baltimore Museum of Art, Baltimore, United States
To Be Black in White America, Galerie Myrtis, Baltimore, United States

2015

How We Lost DC, Honfleur Gallery, Washington DC, United States
The Image of the Black: Reimagined and Redefined, Galerie Myrtis, Baltimore, United States
Ceci n'est pas une T.V., Fine Art Gallery, George Mason University, United States
Untitled, Outer Gallery, Montana State University, United States

2014

Ceremonies of Dark Men, part of the 5×5 Public Art Project, DC Commissions on the Arts and Humanities, Washington DC, United States
Trawick Prize Finalist Exhibition, Gallery B, Bethesda, United States
WPA Select 2014, Washington Project for the Arts, Artistphere, Arlington, United States

2013

10th Annual Transformer Auction, Corcoran Gallery of Art, Washington DC, United States
New. (Now), Hamiltonian Gallery, Washington DC, United States
Sondheim Artscape Finalist Exhibition, The Walters Art Museum, Baltimore, United States
Academy 2013, CONNERSMITH., Washington DC, United States
Artist-Citizen, Hemphill Fine Arts, Washington DC, United States

2012

9th Annual Transformer Auction, Corcoran Gallery of Art, Washington DC, United States
Fresh Perspectives, Hillyer Art Space, Washington DC, United States
Fifteen Passenger Van, Montserrat House, Washington DC, United States

2011

Sapphire Bombay Artisan Series, International Visions Gallery, Washington DC, United States
The Sky's the Limit, Brentwood Arts Exchange, Brentwood, United States
UMUC Maryland Biennale Art Exhibition, University of Maryland, United States
Emergence Exhibition, Galerie Myrtis, Baltimore, United States
Awards
2018

Public Art Grant, Department of General Services, Washington DC, United States
Individual Artist Grant, Maryland State Arts Council, Baltimore, United States
Artist in Residence, Art on the Vine, Martha's Vineyard, United States

2017

The Trawick Finalist Prize, Bethesda, United States
Artist in Residence Washington Project for the Arts. Washington DC, United States

2016

The Janet and Walter Sondheim Artscape Prize Finalist, Baltimore, United States
The Macdowell Colony Fellowship, Peterborough, United States

2014

Trawick Prize Young Artist Award, Gallery B, Bethesda, United States

2013

The Janet and Walter Sondheim Artscape Prize Finalist, Baltimore, United States
Hamiltonian Artists Fellowship, Hamiltonian Gallery, Washington DC, United States
GW Alumni 1st Place, Annual Award Show, The George Washington University, United States