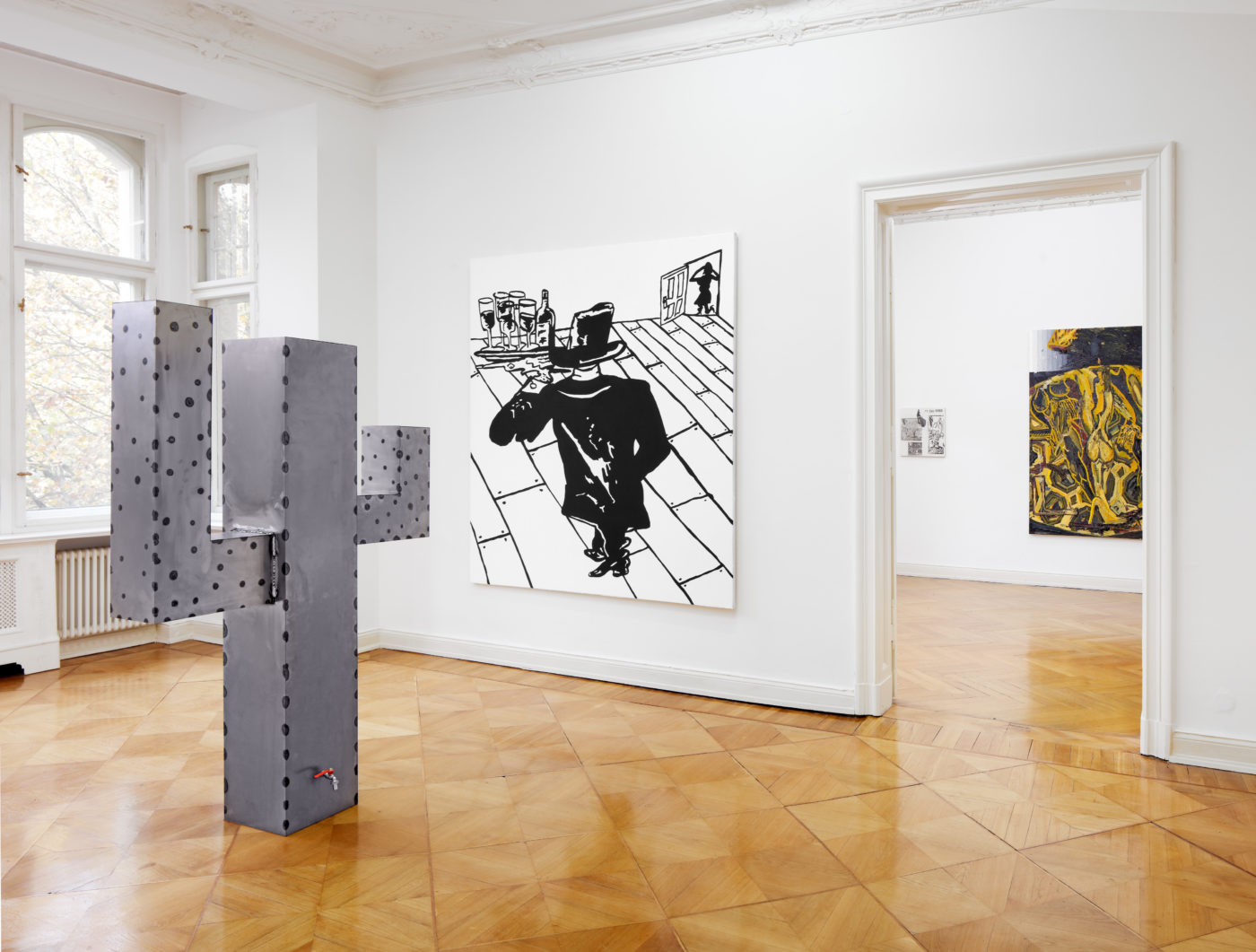 Alex Becerra and Demian Kern
Acuérdate De Mi
October 19 to November 18,2017
Weiss Berlin is proud to present Acuérdate De Mi ("Remember Me") featuring painters' Alex Becerra and Demian Kern's first joint presentation. Their individual and collaborative works were produced during time spent together in the summer of 2017 in Berlin-Wilmersdorf.
Having met in Los Angeles several years ago, the painters formed a relationship that is marked by generosity and the love of each other, music, and painting. Born in 1989 and 1990, both Becerra and Kern's work is indicative of the young artists' deep engagement with modernist tropes and desires as well as the rich, variegate history of figuration in 20th century painting. Their approaches to the work in Acuérdate De Mi evidence a awareness of privileges and opportunities connected to gender, ethnicity, and class. Both Becerra and Kern work in a variety of media to develop their practice of painting from within which they choose materials, colors, and compositions that consciously address the formal and historical framework of the medium using a range of methods to heighten the effect of painted surfaces – as well as their place within this history.
Becerra's picture planes are often heavy with shiny, massy forms of oil paint occasionally revealing gessoed canvas and often depicting classical subject matter such as still lifes or nudes. The practice of draftsmanship is integral to his process and in this body of work, the highlighting of graphic elements such as drawing and sketching in oil paintings is reflective of Becerra's commitment to the essence of this classical medium. This work happily complicates the history of European modernism: Behind the windshield of a painted green Mercedes 600, a vehicle that embodied desire for luxury goods across class boundaries when it was produced between 1963 to 1981, we see sketch-like renderings of gender-neutral figures in a light brown color. A thick ink drawing with a background of a typical decorative chain pattern popular among Latino gang members shows a figure with a large hat, long dark mustache, and a clown nose, referring to the clown face mask tattoos popular in Chicano aesthetics. The figure is wearing the pants of a zoot suit, a garment popular among African-American, Filipino-American, and Latino men since the 1940s and controversial in it's association with organized crime, rebellion, extravagance, and male flamboyance. The figure's chest is emblazoned with the words "Berlin" in a calligraphic style referencing the 19th century German Fraktur typeface that is heavily used in aesthetics originating from diverse nightclub fashions.The painting The Middle Ages showing two male and one female figure from behind on a walk into Tiergarten expresses the idolization of the middle ages that were concurrent to industrialization and the rise of urban entertainment culture such as cabaret and striptease.
Kern's spatial compositions are connected to his sculptural practice as well as the aspects of precision and performance in his practice of electronic music. His paintings display a precise use of and acrylic and oil paint to carefully render recurrent motifs such as tools, instruments, and humanoid shapes. Interested in the relationship of the human to the machine –automobiles and square-shaped figures have been recurrent motifs since his show MASCHINE1 – paired with a frequent use of the color pink. Machines in Kern's constructions don't evoke the sense of mechanic antagonism, they don't appear aggressive, instead they reflect tender emotional states. In Kern's work, bodies appear only in an androgynous form as two-dimensional shapes that appear to be moved, or hanging. The pinkish bodies or outfits alluded to, for instance in the painting Bummeln 2, are subtly dandyish in their appearance and gesture. Their posture denotes nonchalance or sadness, a chalk inscription of the word "Chef" ("boss) on the chest of the body in an analogous black painting, Untitled, appears less assertive than fantastic and unsure. Shut The Lites Off, a painting showing abstracted single family homes in a grid with deep lightless windows is an homage musician and founder of the record label Subject Detroit, Eric Dulan. whose song by the same title was released in 1998. The conceal and intimate reveal of melancholy in Kern's paintings, in connection with their concurrent and insistently colorful scheme lets them bare a sweet, quiet emotional immediacy and reticence. Doubt, fear of failure – those are the sensitivities Kern's works manifests, protects and shows.
Alex Becerra (*1989) lives and works in Los Angeles. His work has been shown at Artist Curated Projects (Los Angeles), the Hammer Museum (Los Angeles), Shane Campbell (Chicago). His work has been covered in the Los Angeles Times, Frieze, Zoo Magazine, and Modern Painters. Becerra plays in the band Los Tres Pericos and will be giving tattoos based on his drawings before the opening of the show.
Demian Kern (*1990) lives and works in Vienna. He studied at Berlin's Kunsthochschule Weissensee and his work has been shown at Adler (Düsseldorf), Experimentalsystem (Berlin), and Kunsthalle Bozen (Bozen). Kern is also known as electronic musician C.Comberti and owner of the music label Tresen. He will be playing music at the opening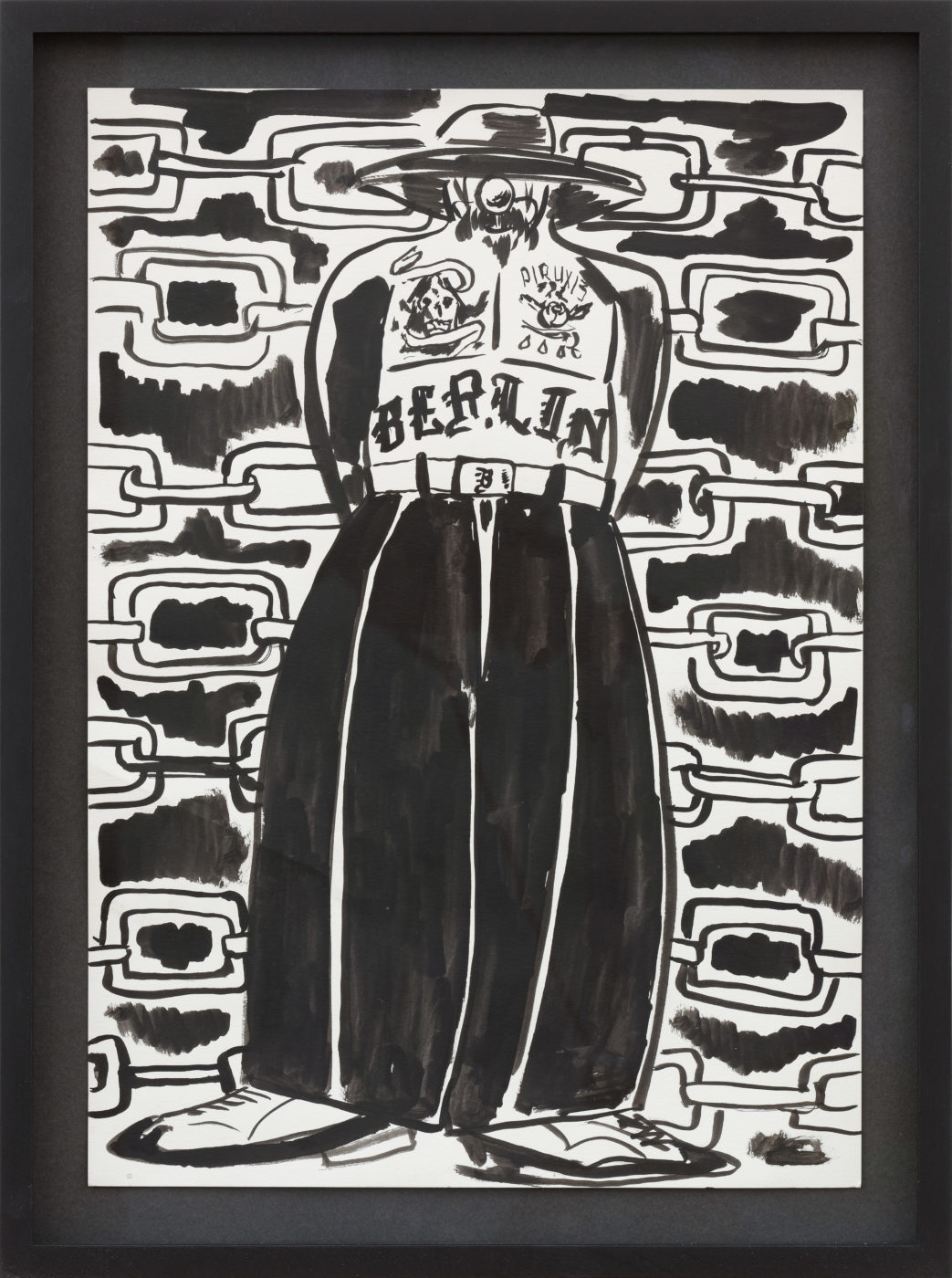 Alex Becerra Untitled, 2017 Ink on paper 42 x 30 cm 17 x 12 in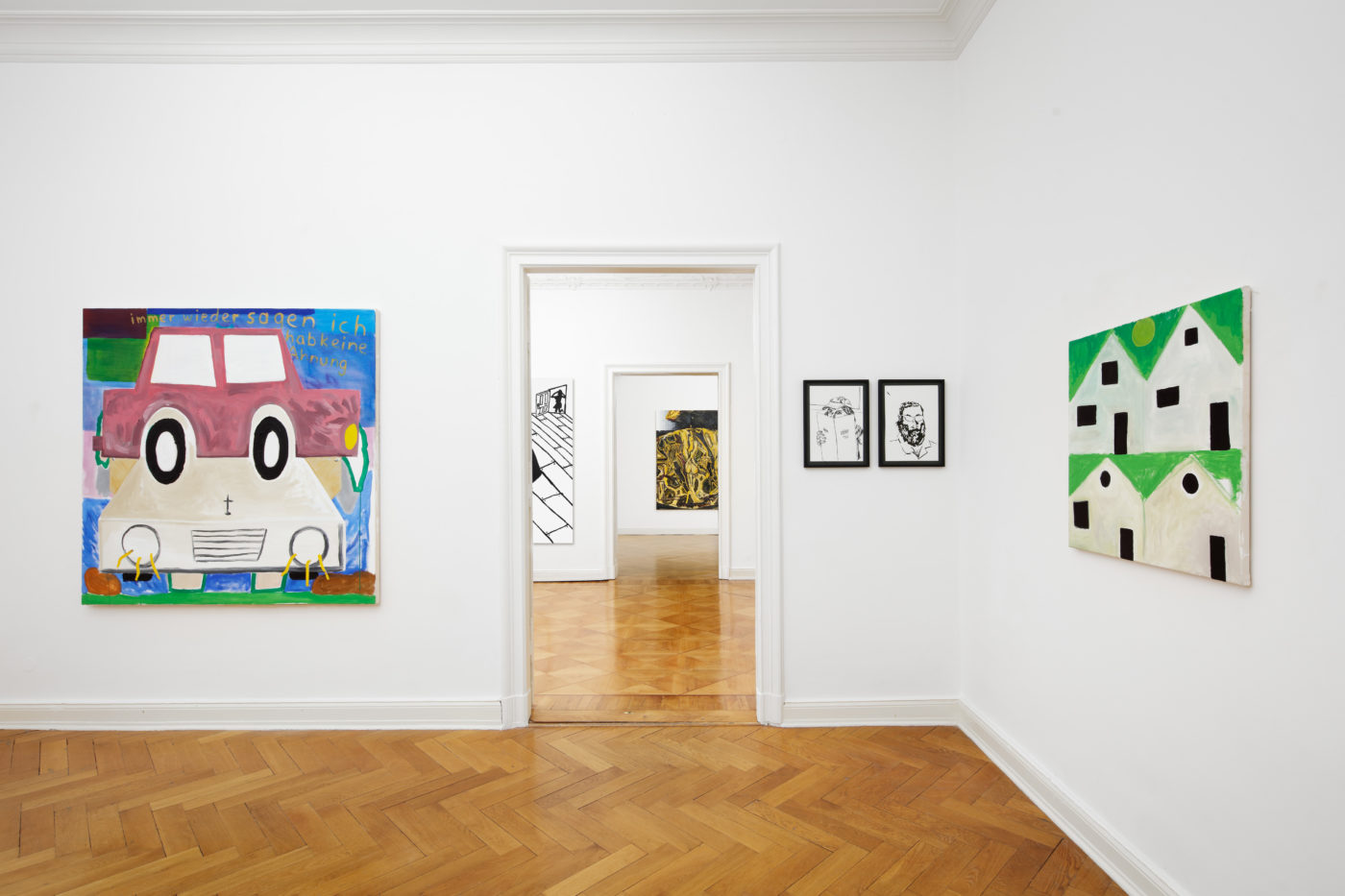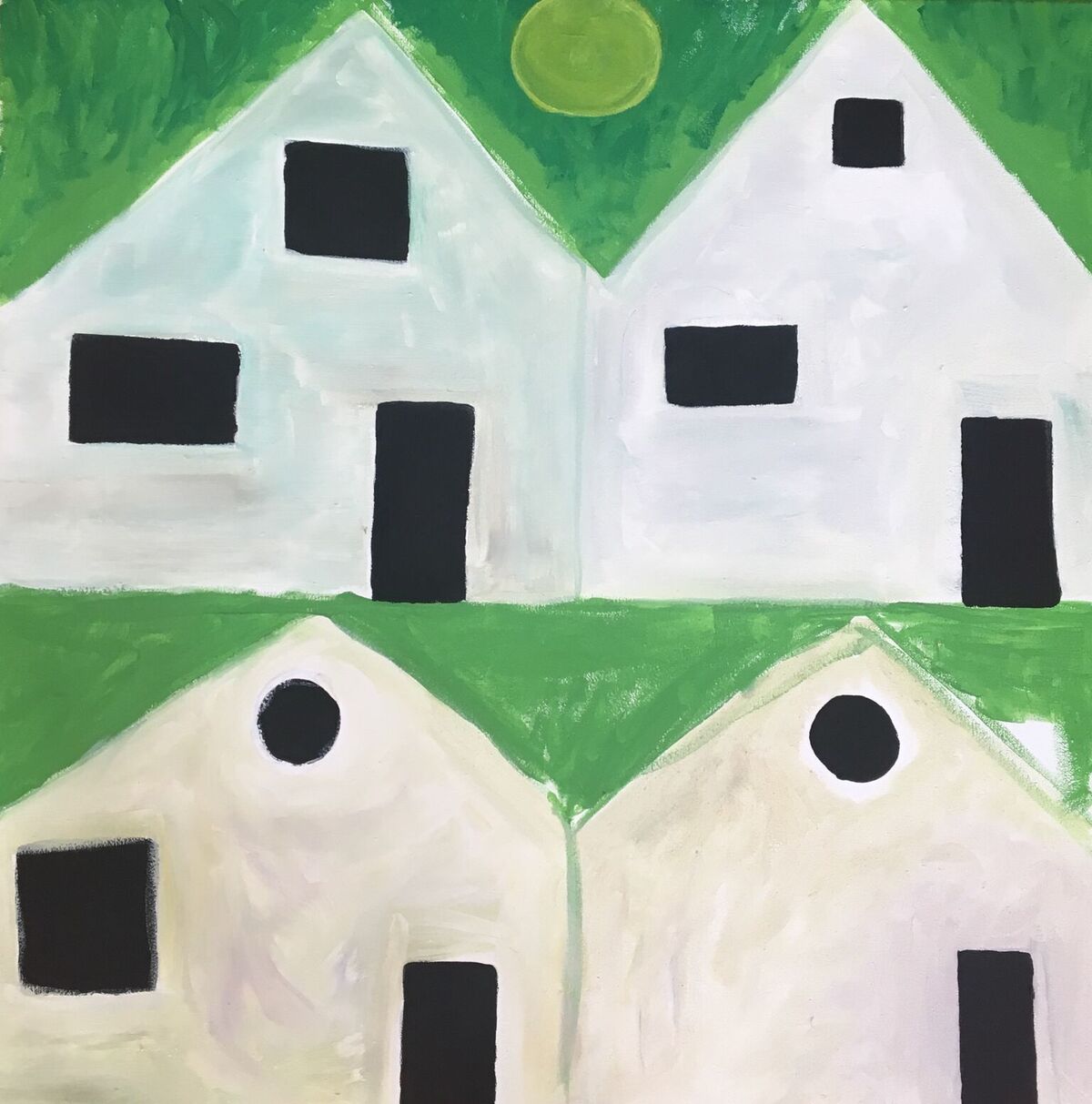 Demian Kern Shut the Lites Off, 2017 Tempera and oil on canvas 80 x 80 cm 31 x 31 in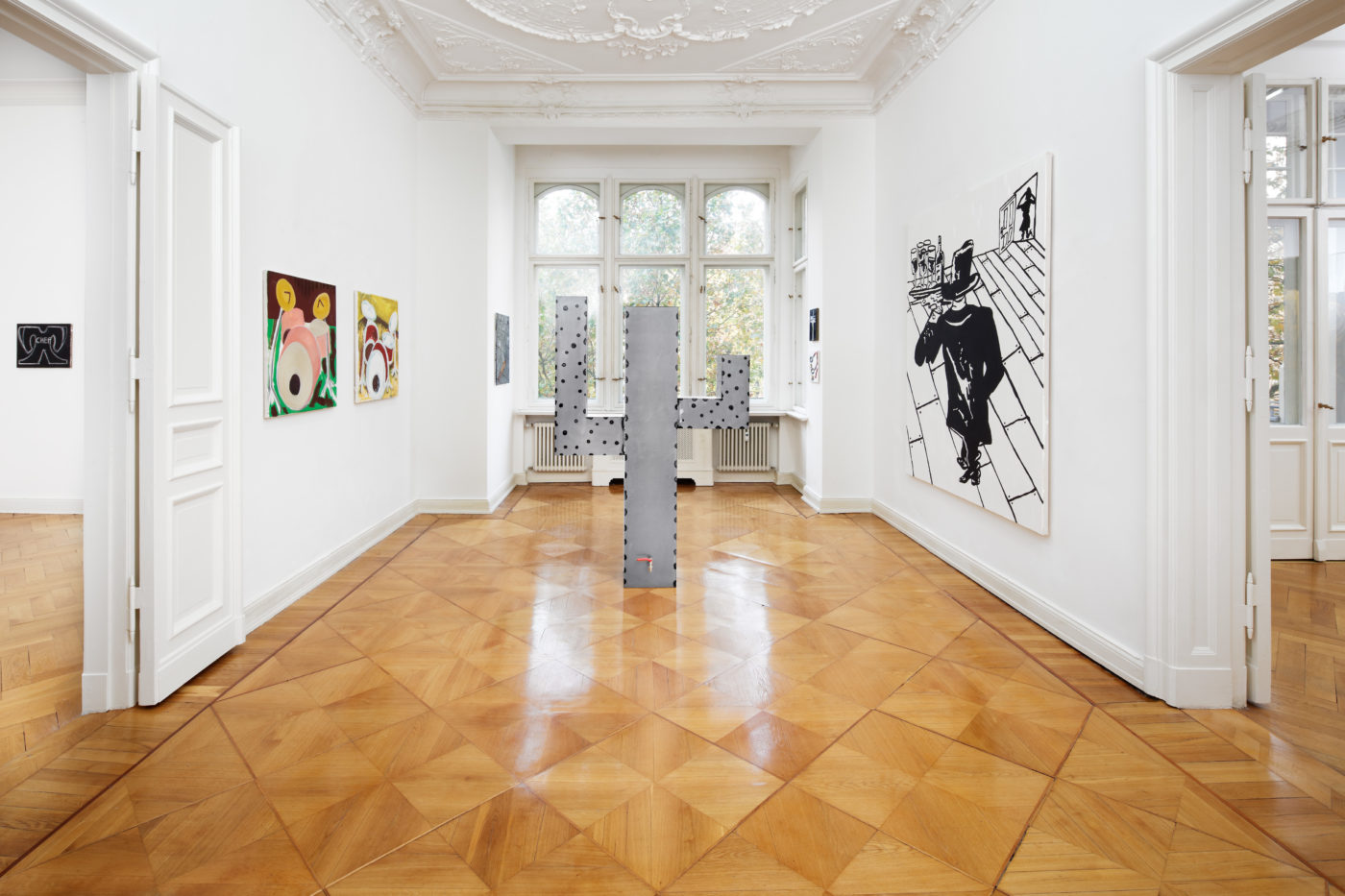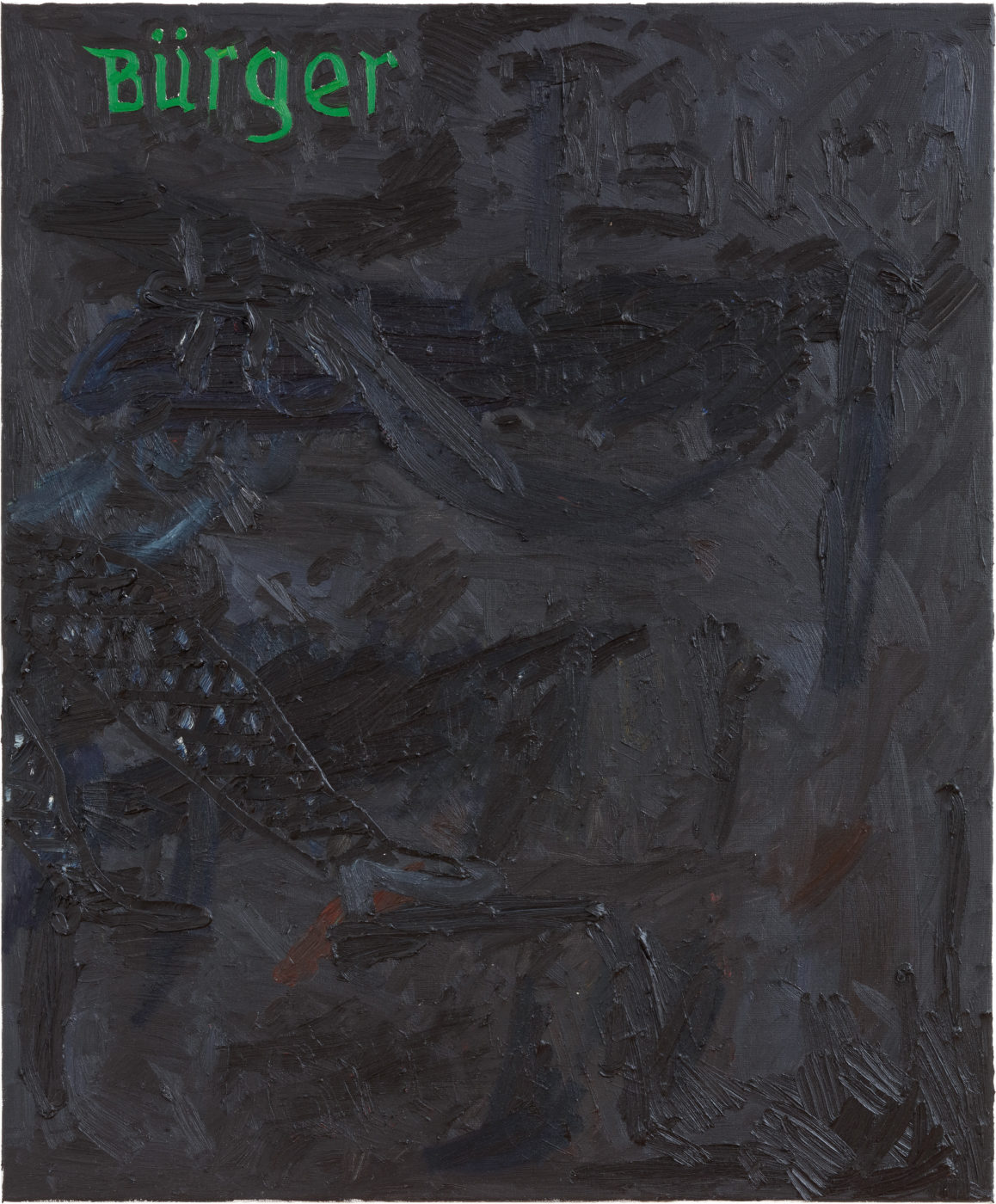 Alex Becerra Bürger Burger Burger, 2017 Oil on canvas 120 x 100 cm 47 x 39 in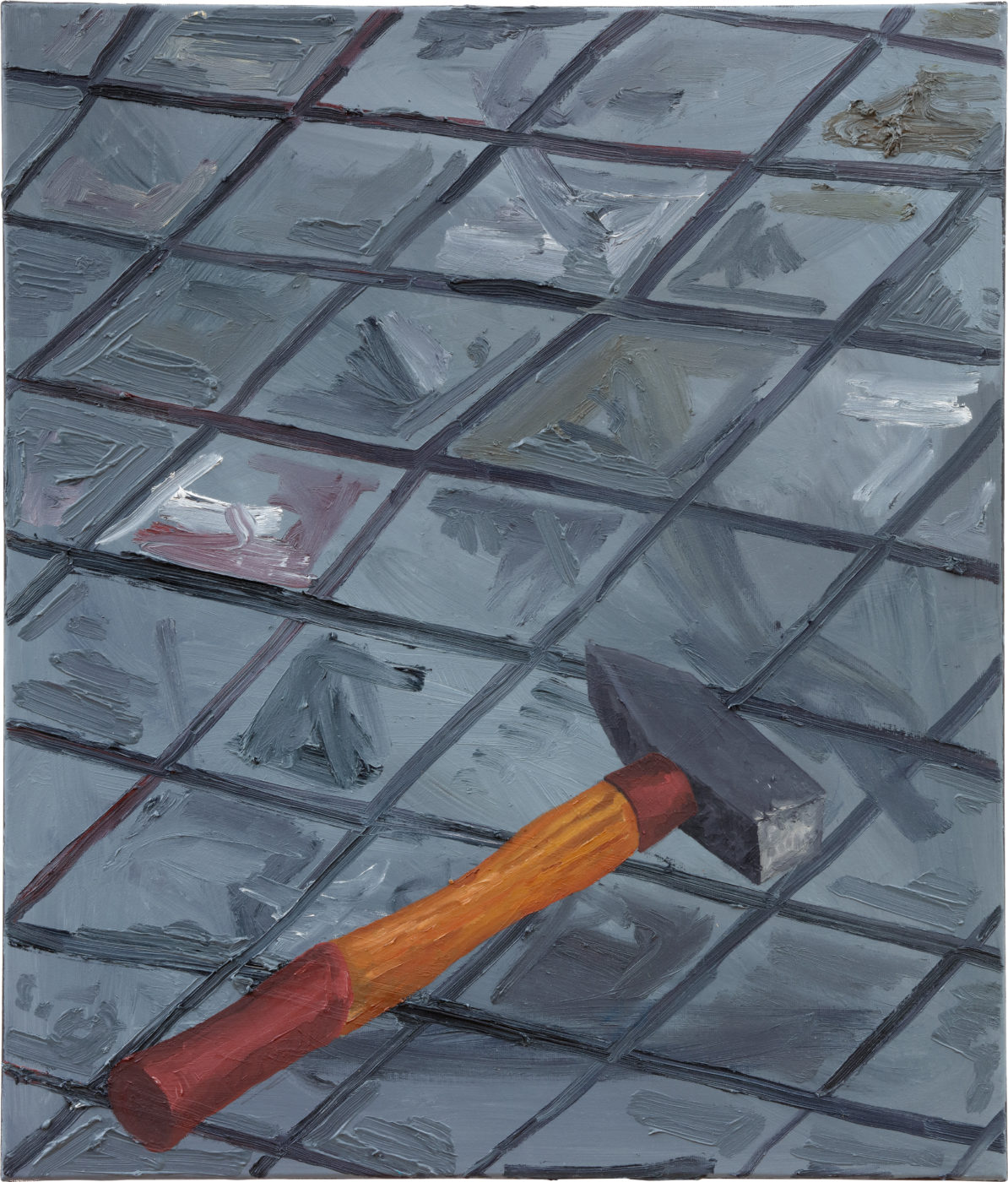 Alex Becerra and Demian Kern Basement, 2017 Oil on canvas 70 x 60 cm 28 x 24 in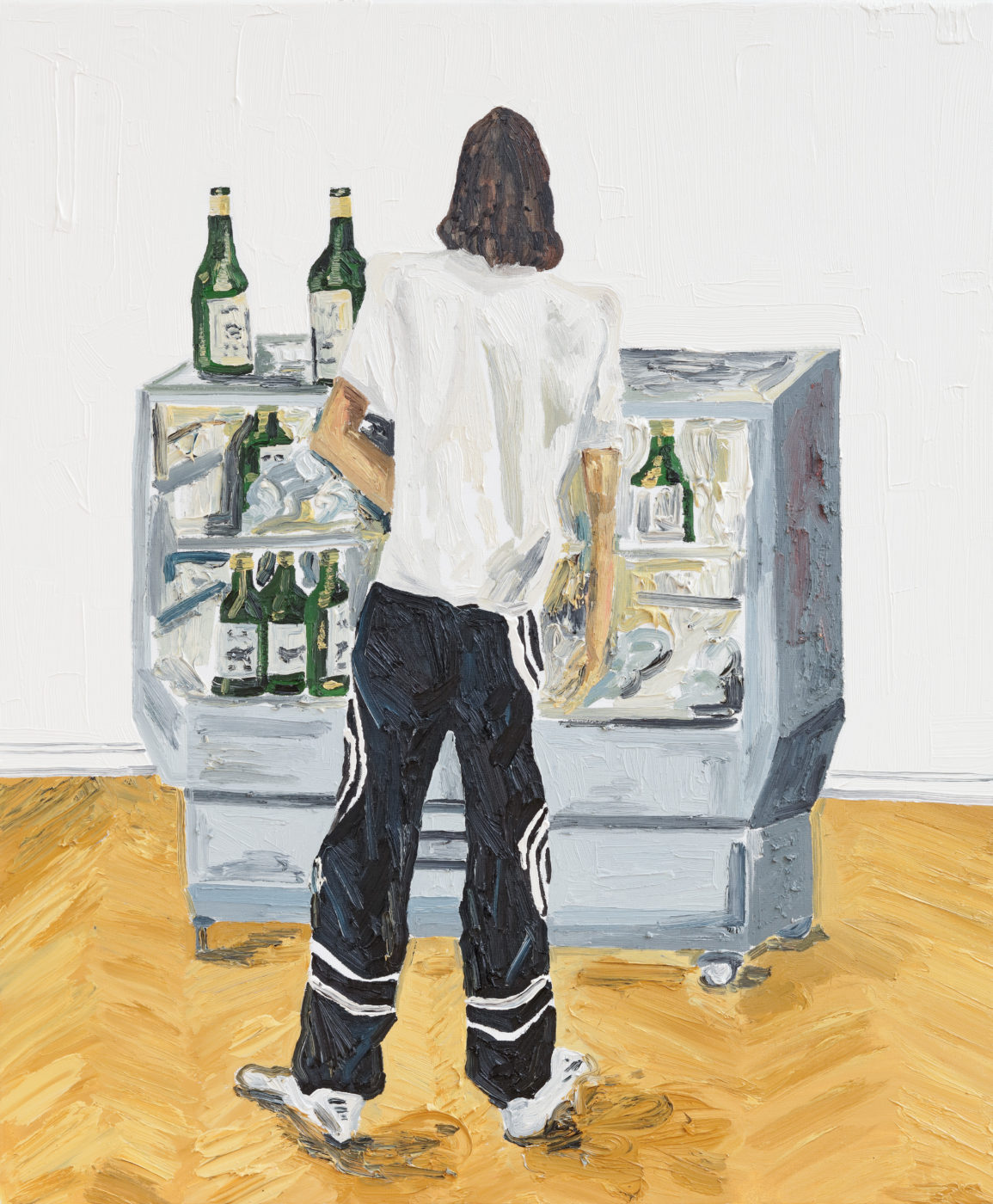 Alex Becerra Demian Helping Himself To The Bar, 2017 Oil on canvas 120 x 100 cm 47 x 39 in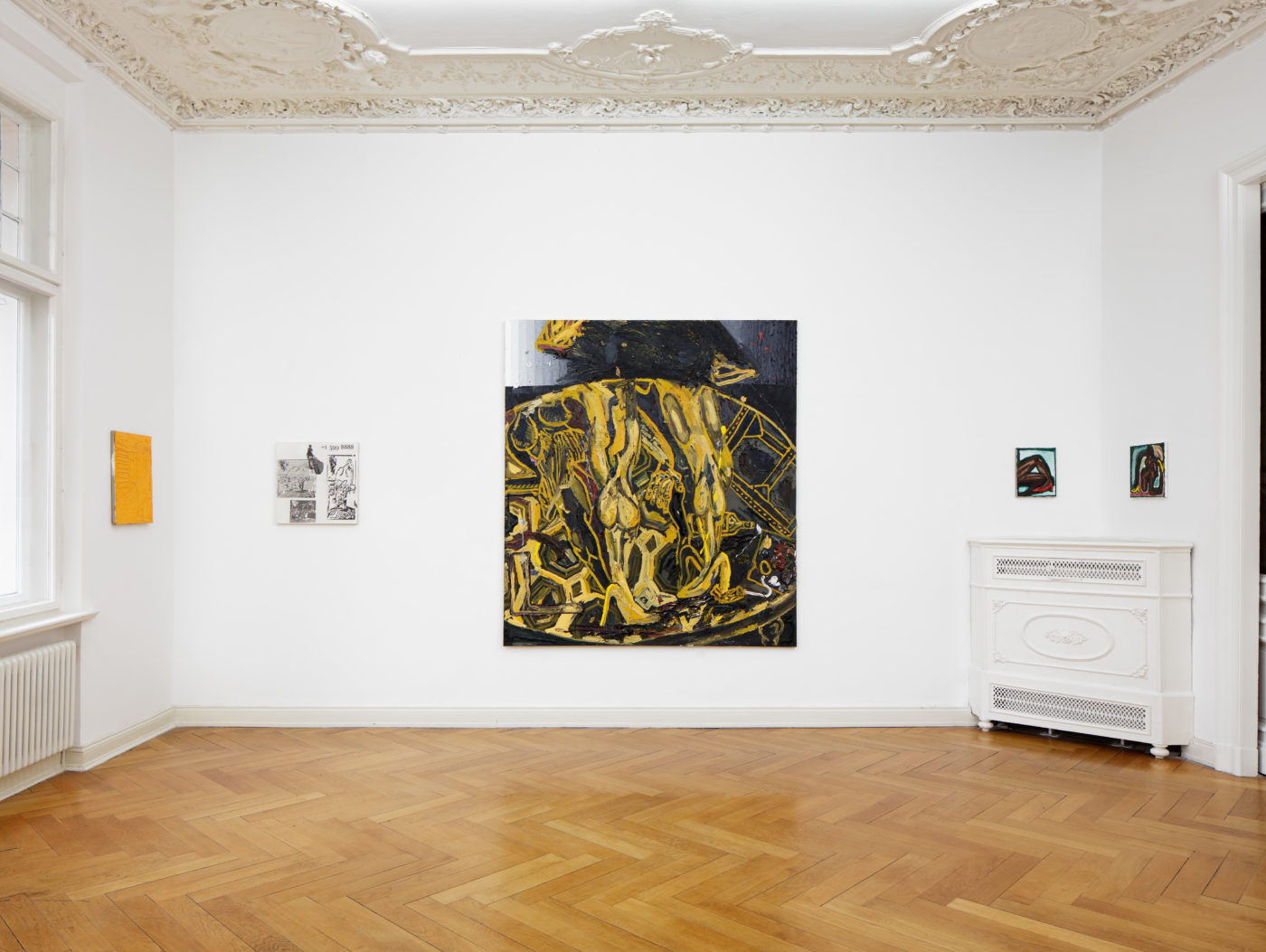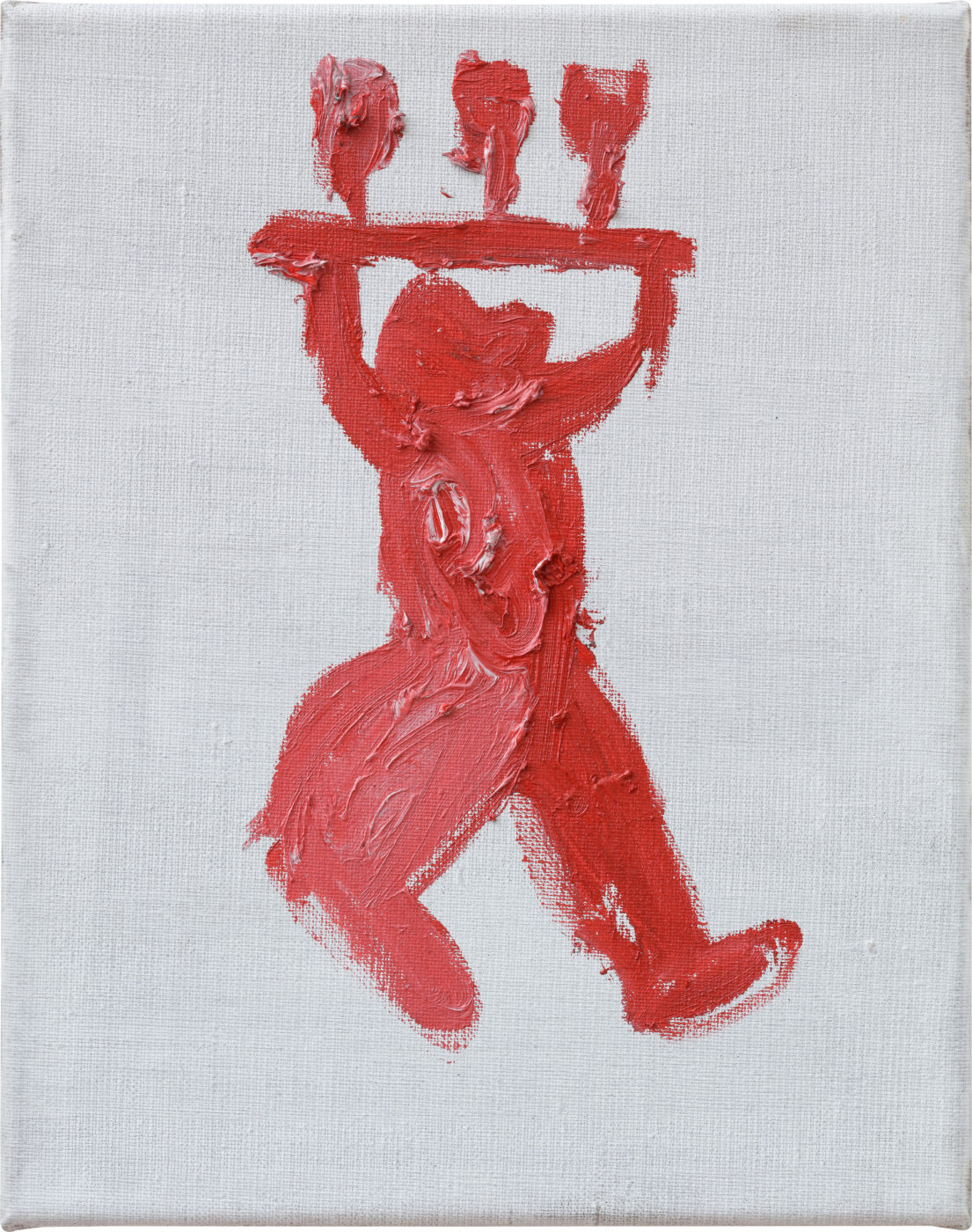 Alex Becerra Ein Bier, Zwei Bier, Drei Bier, 2017 Oil on linen 30 x 24 cm 12 x 9 in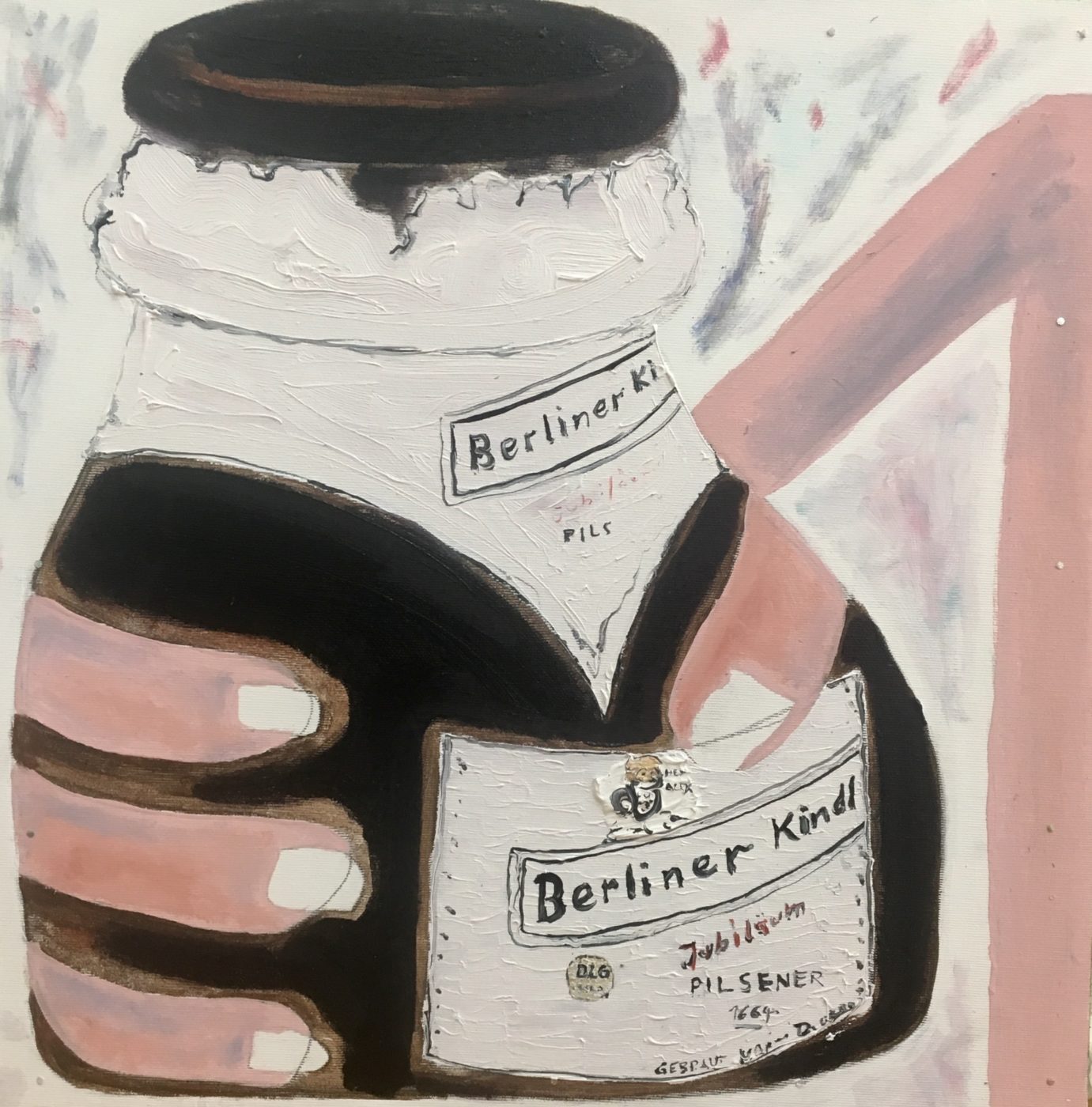 Demian Kern Hey Alex!, 2017 Oil on wood 50 x 50 cm 20 x 20 in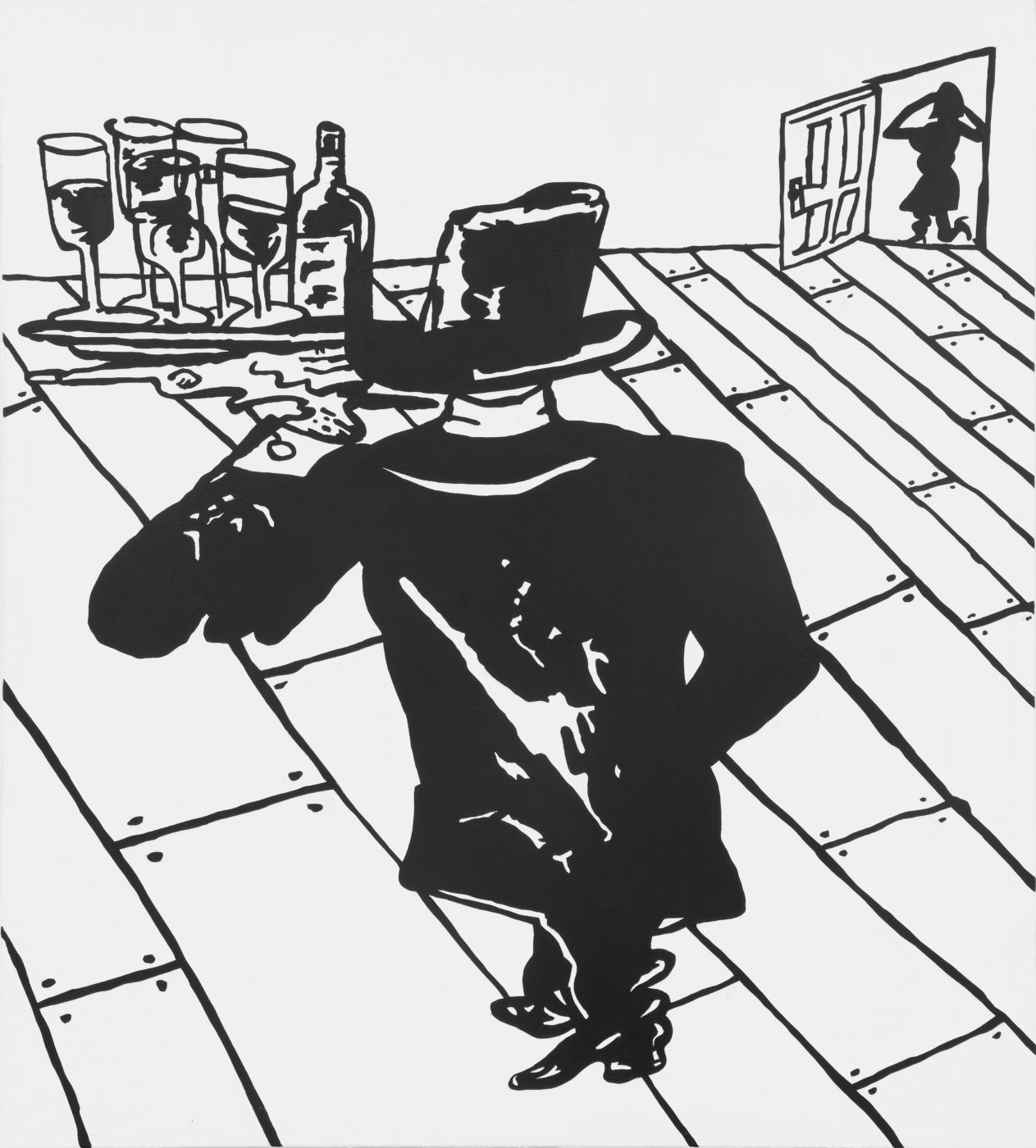 Alex Becerra and Demian Kern Front Room, 2017 Oil on canvas 200 x 180 cm 79 x 71 in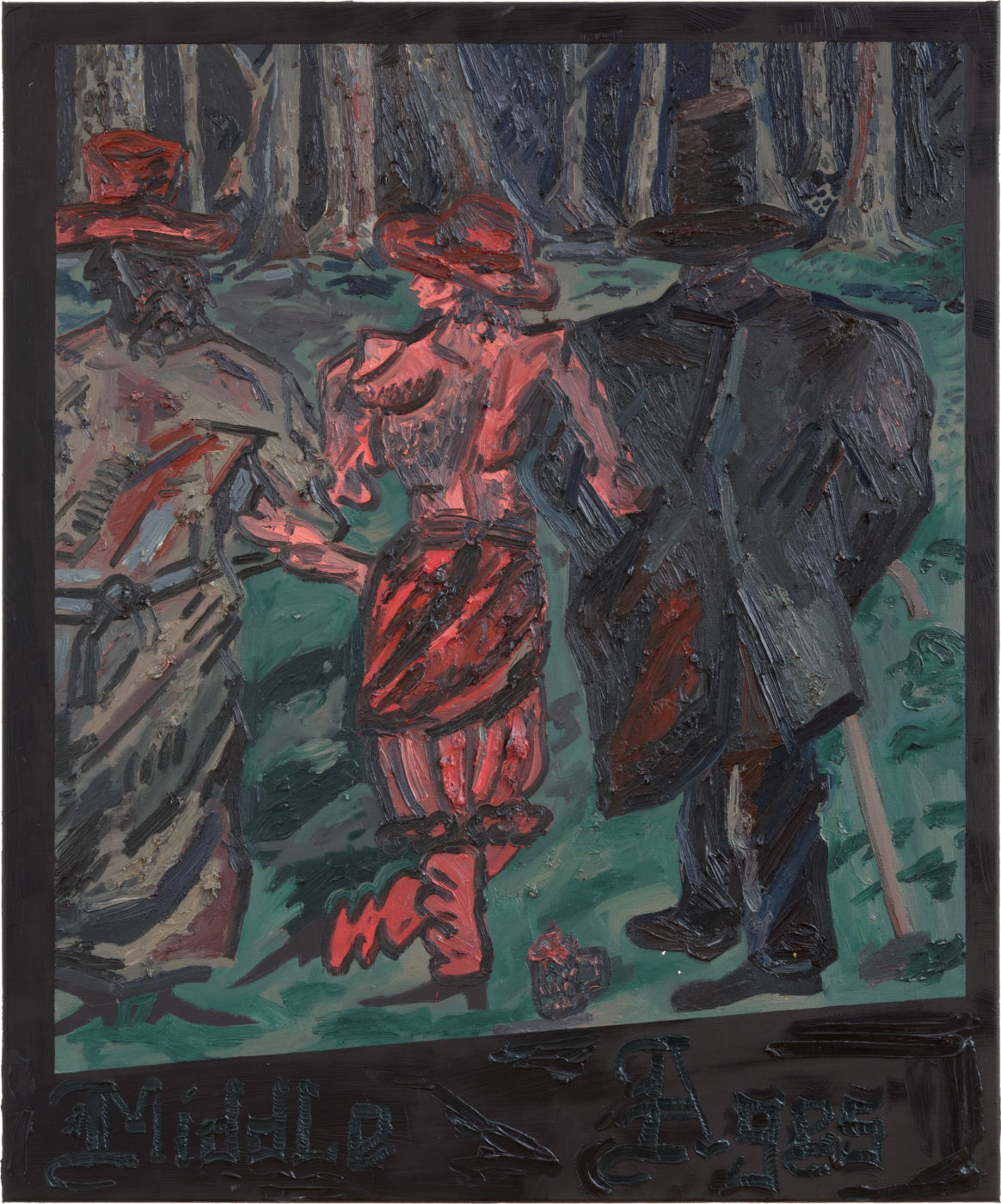 Alex Becerra The Middle Ages, 2017 Oil on canvas 120 x 100 cm 47 x 39 in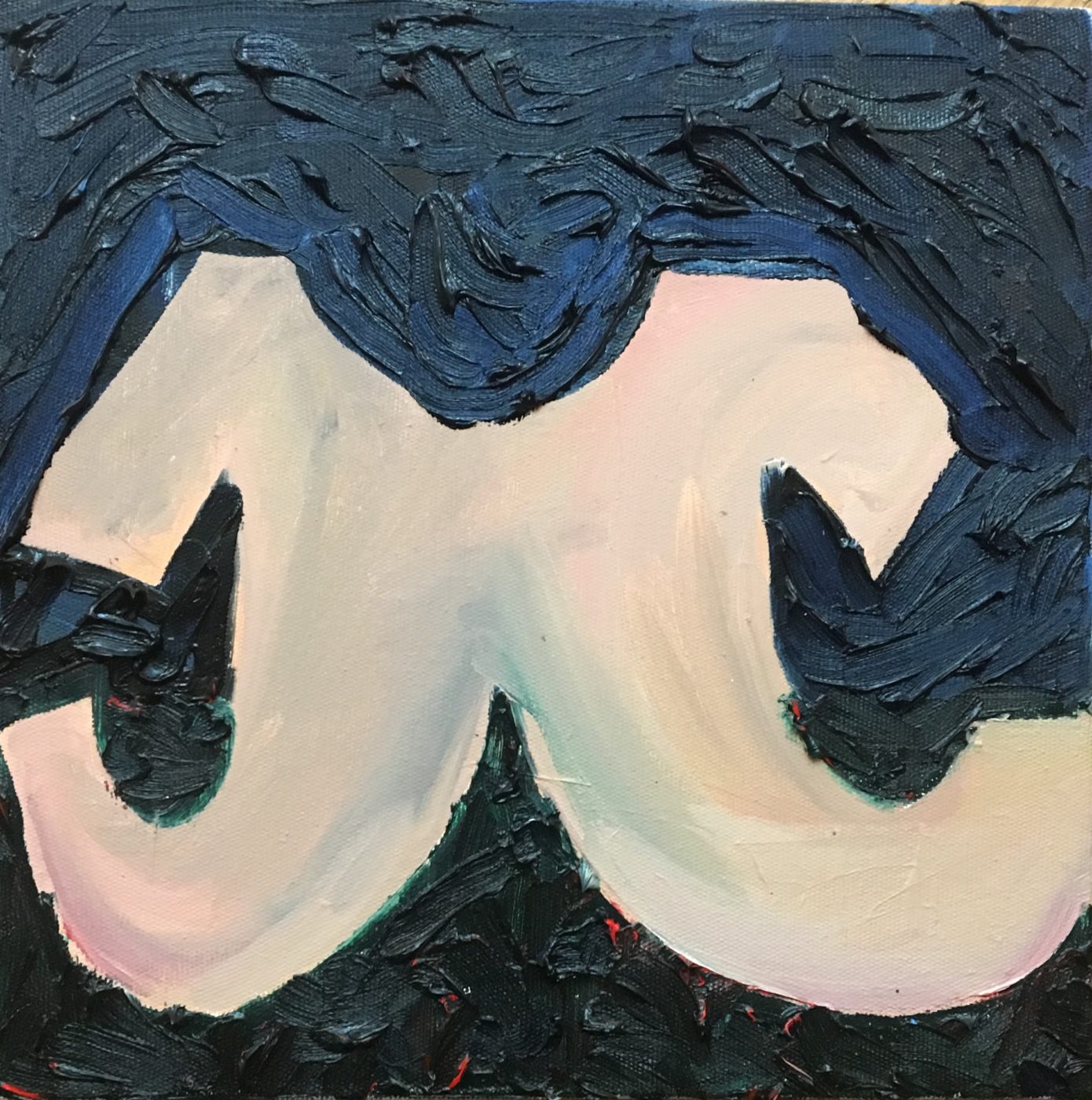 Demian Kern Bummeln 2, 2017 Oil on canvas 40 x 40 cm 16 x 16 in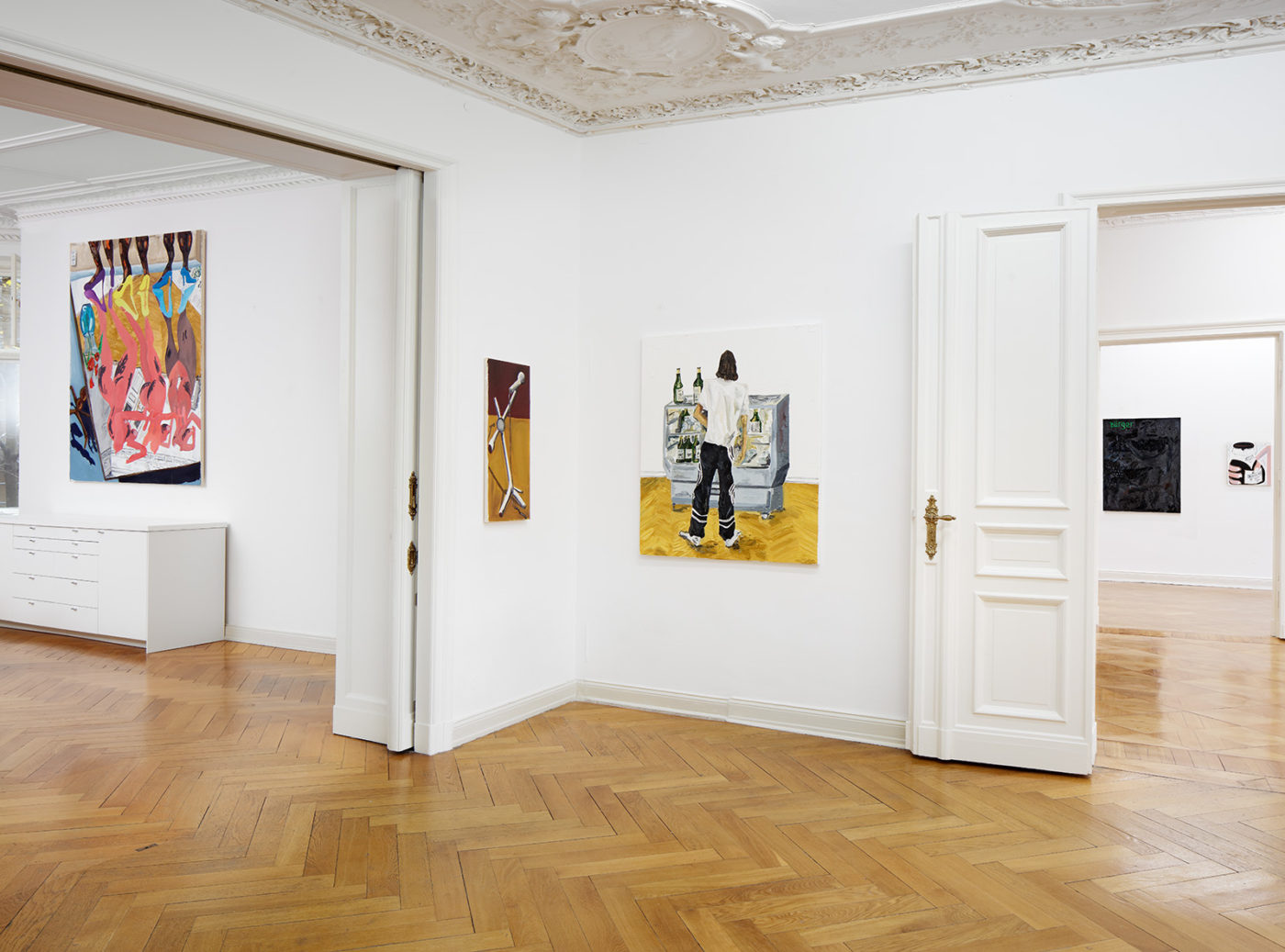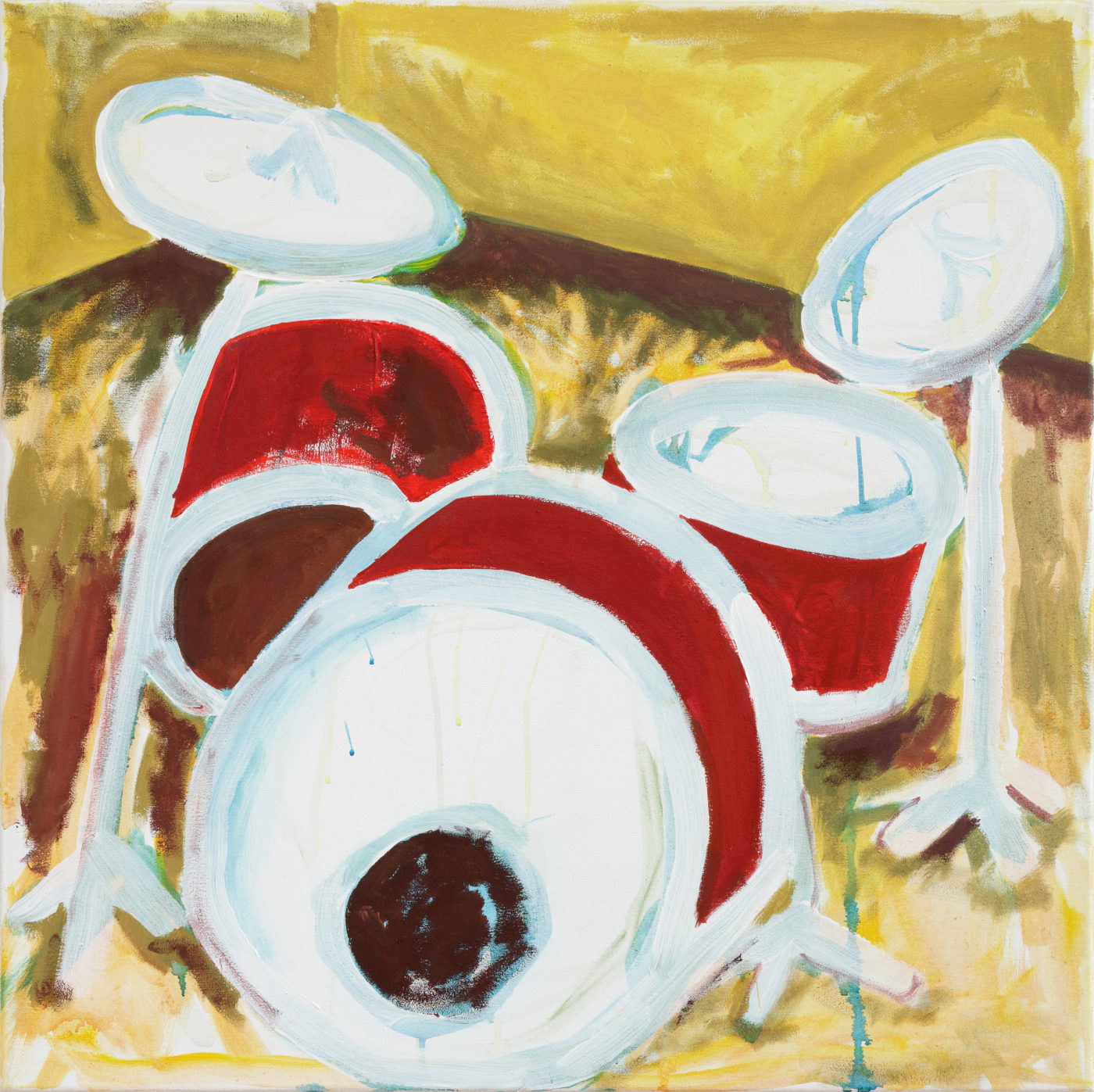 Demian Kern I Swear This Time Will Probably Be The Best (The Other Drumset), 2017 Oil, tempera, and acrylic on canvas 80 x 80 cm 31 x 31 in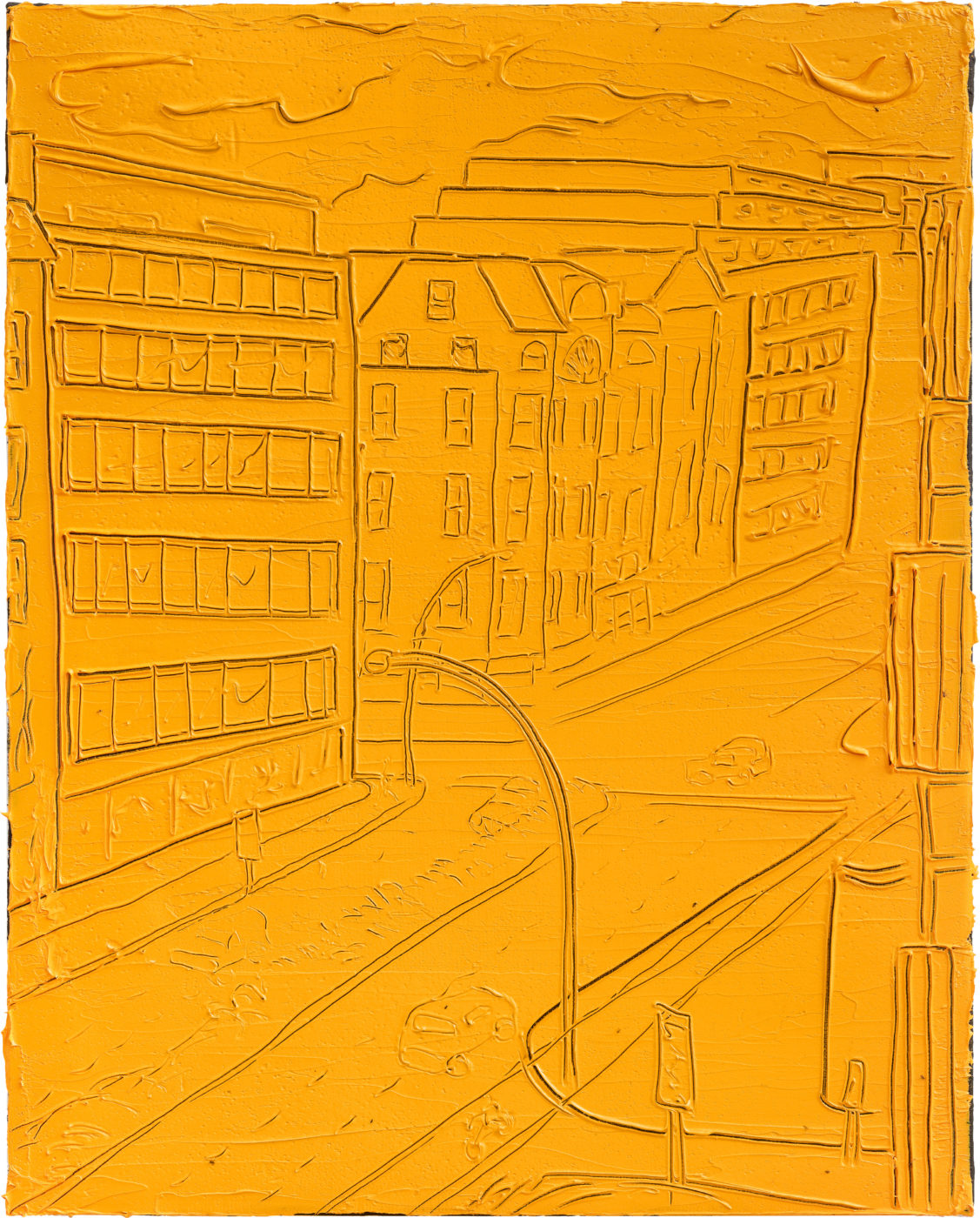 Alex Becerra Balcony View, 2017 Oil on linen 50 x 40 cm 20 x 16 in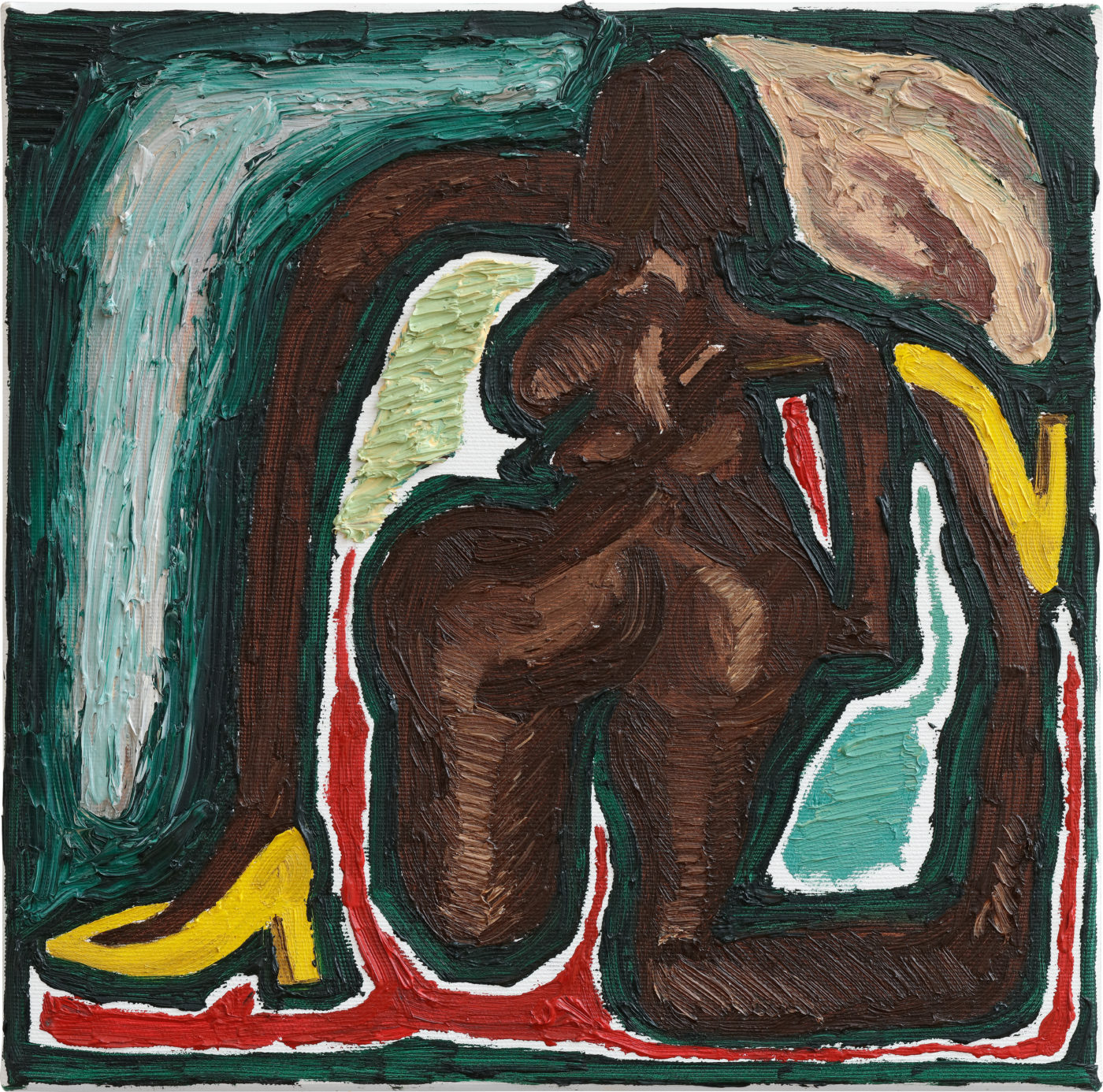 Alex Becerra The Situation 2, 2017 Oil on canvas 30 x 30 cm 12 x 12 in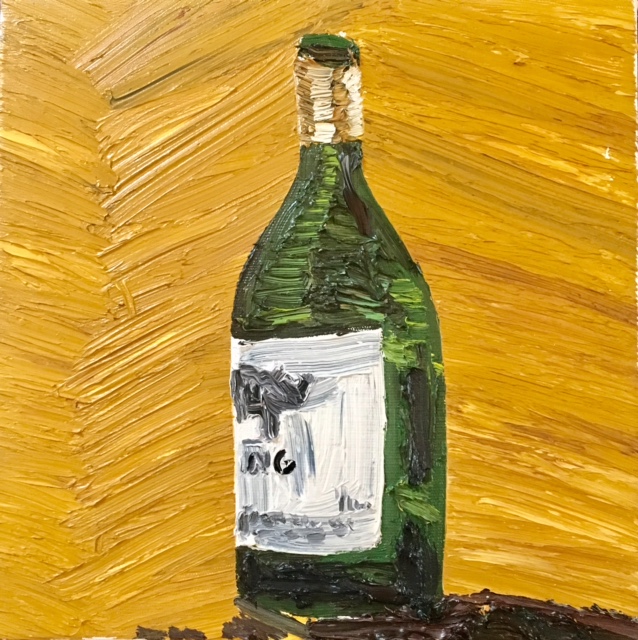 Alex Becerra Riesling, 2017 Oil on canvas 40 x 40 cm 16 x 16 in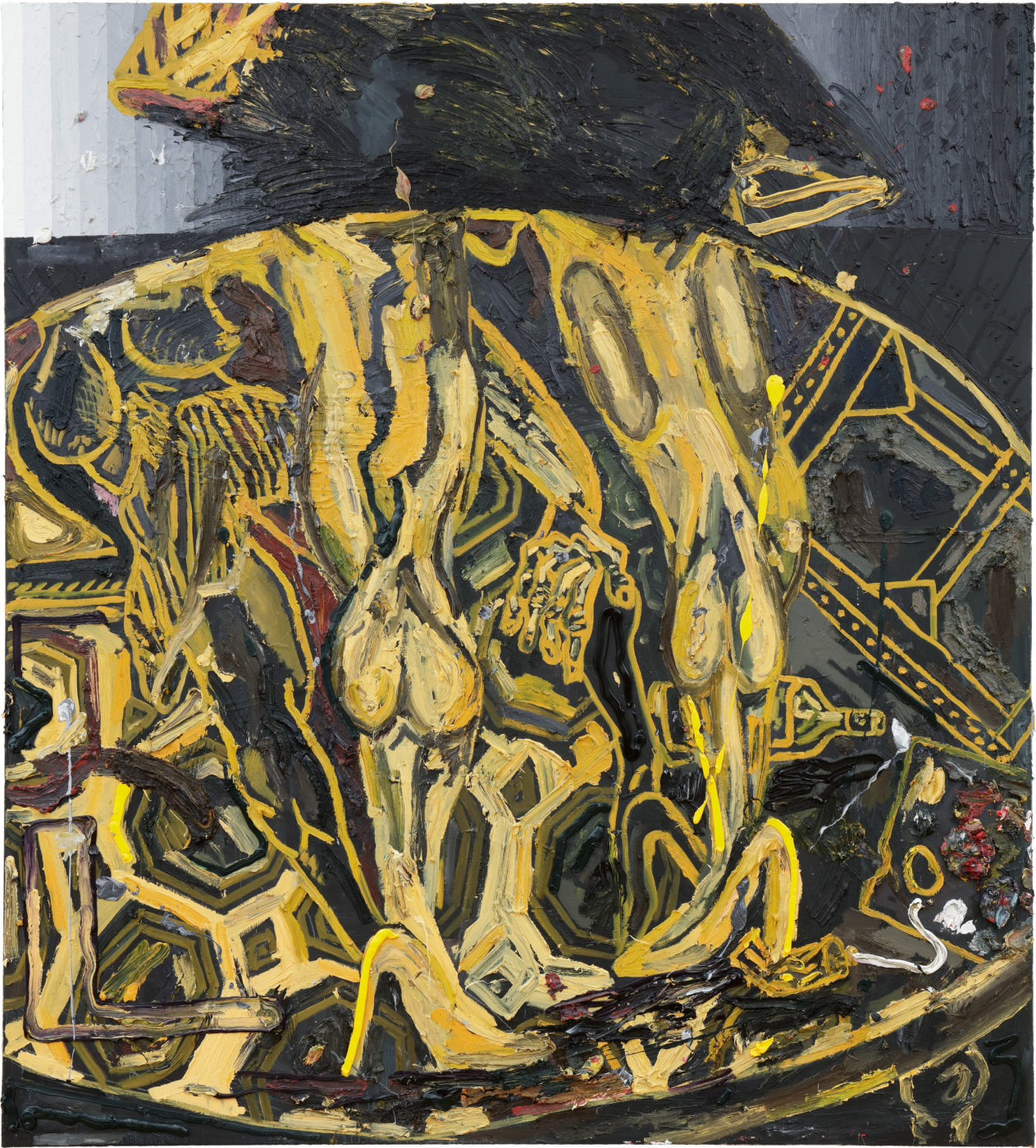 Alex Becerra Enceñado el Chicharron, 2017 Oil on canvas 200 x 180 cm 79 x 71 in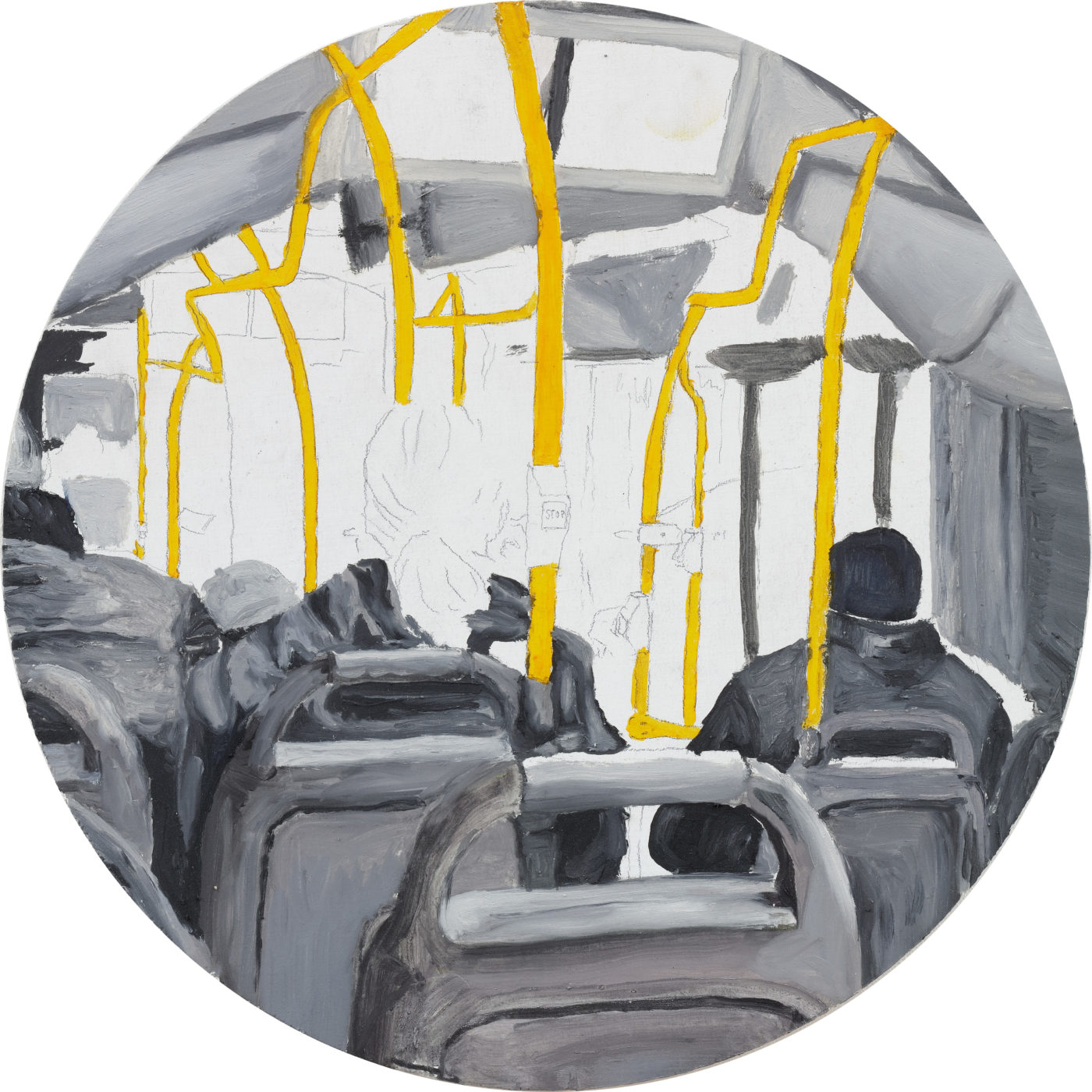 Demian Kern Bus Study, 2017 Oil and graphite on wood 38 cm dia. 15 in dia.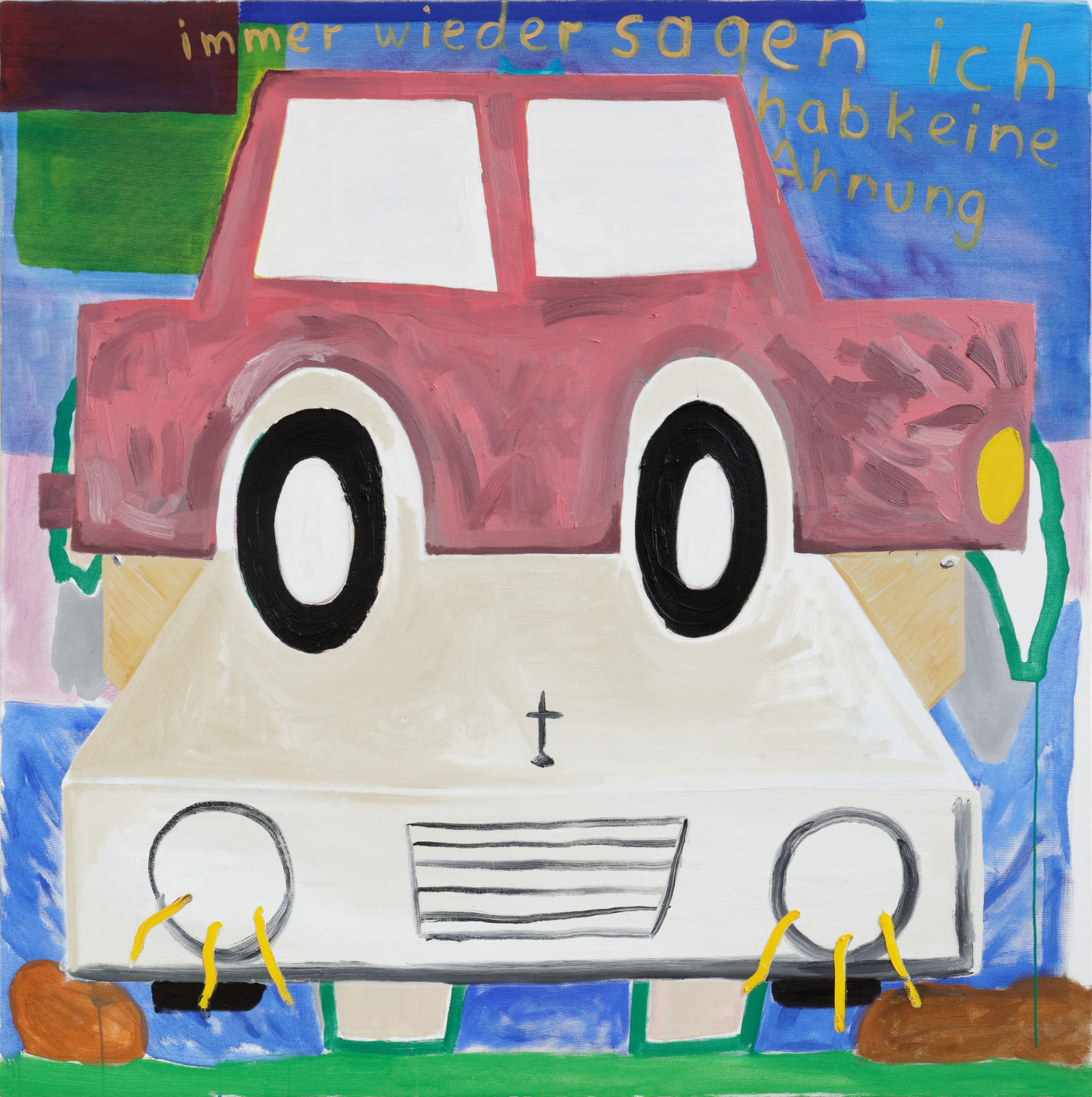 Demian Kern Untitled, 2017 Tempera and oil on canvas 160 x 160 cm 63 x 63 in
Alex Becerra Portrait of Thomas, 2017 Oil on linen 50 x 40 cm 20 x 16 in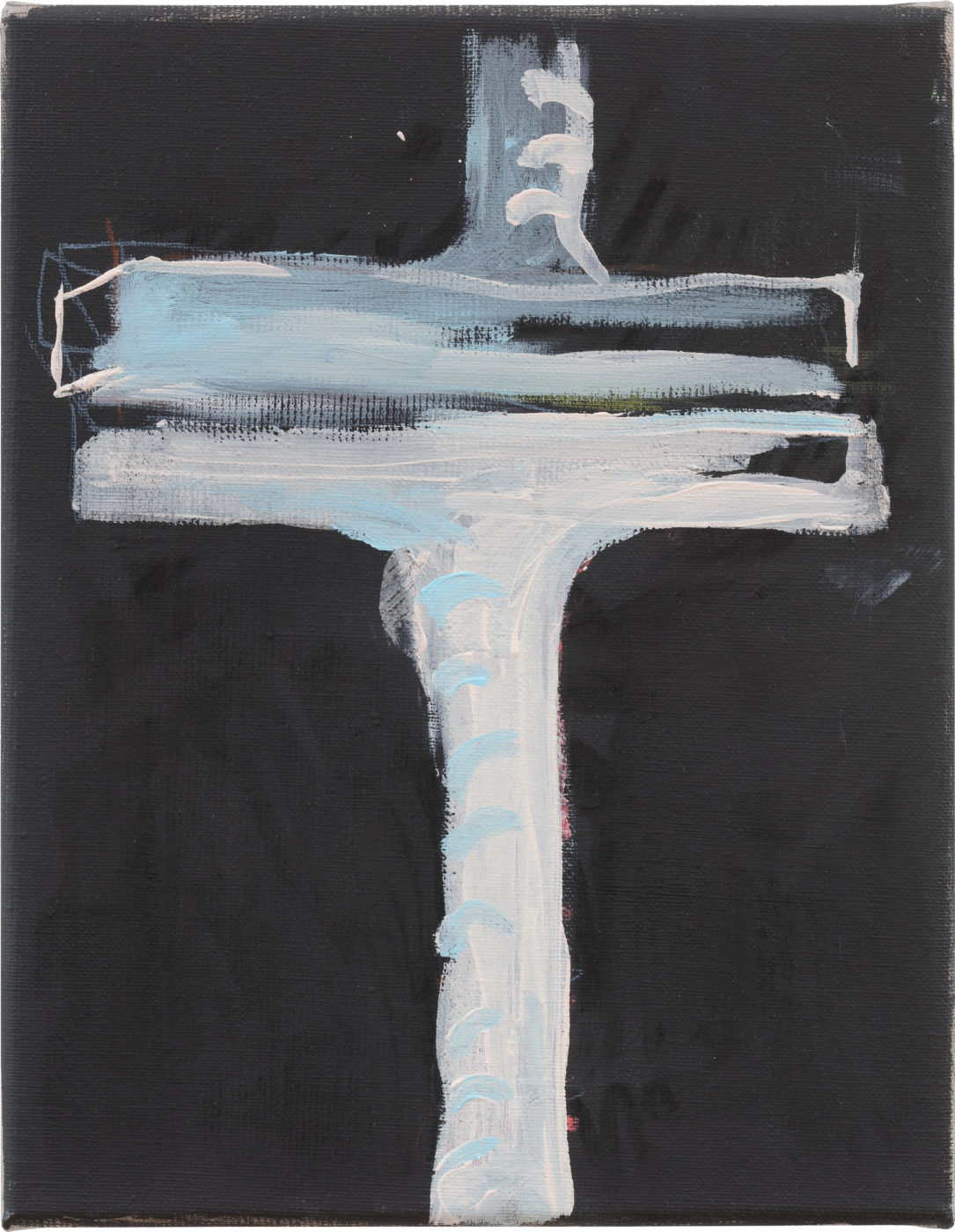 Demian Kern Control Room, 2017 Acrylic on linen 30 x 25 cm 12 x 10 in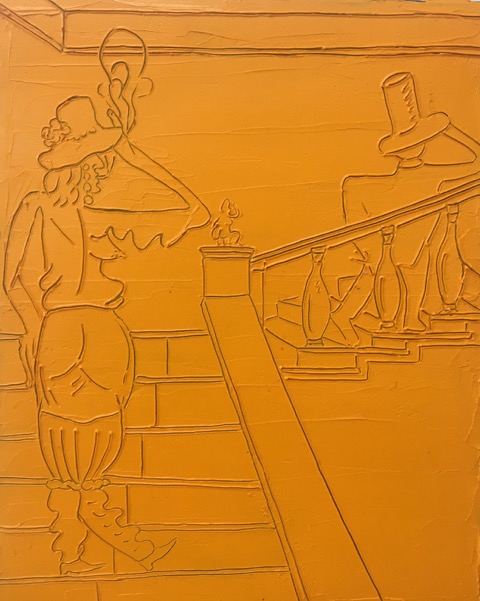 Alex Becerra Untitled, 2017 Oil on linen 50 x 40 cm 20 x 16 in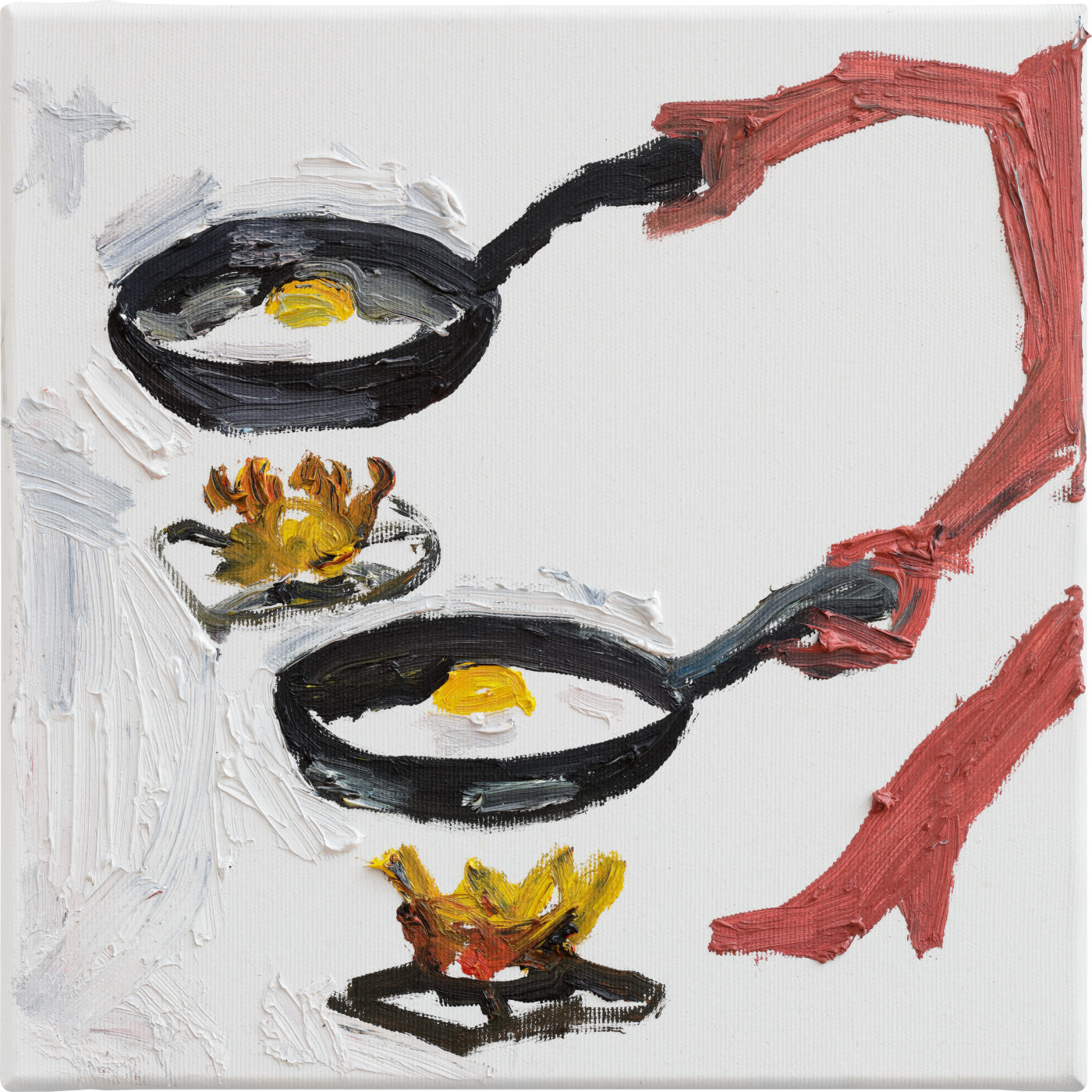 Alex Becerra Are We Hungry?, 2017 Oil on canvas 30 x 30 cm 12 x 12 in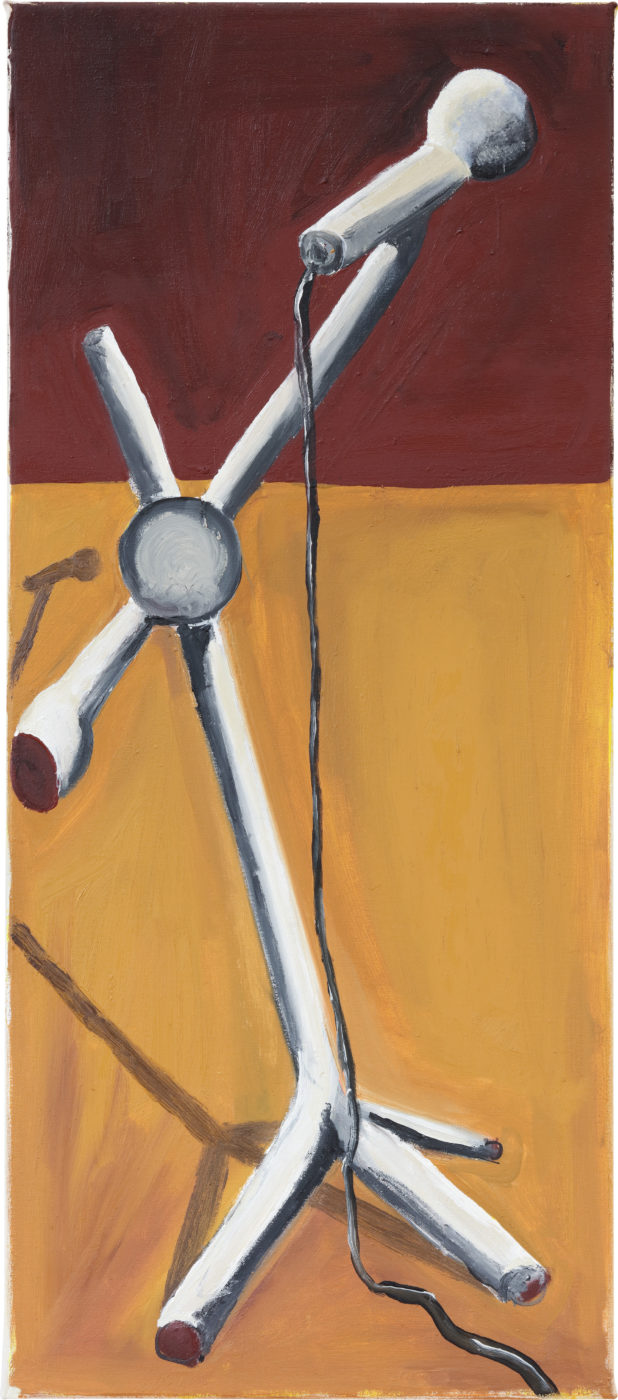 Demian Kern I Swear This Will Probably Be The Best (Microphone), 2017 Oil on canvas 80 x 35 cm 31 x 14 in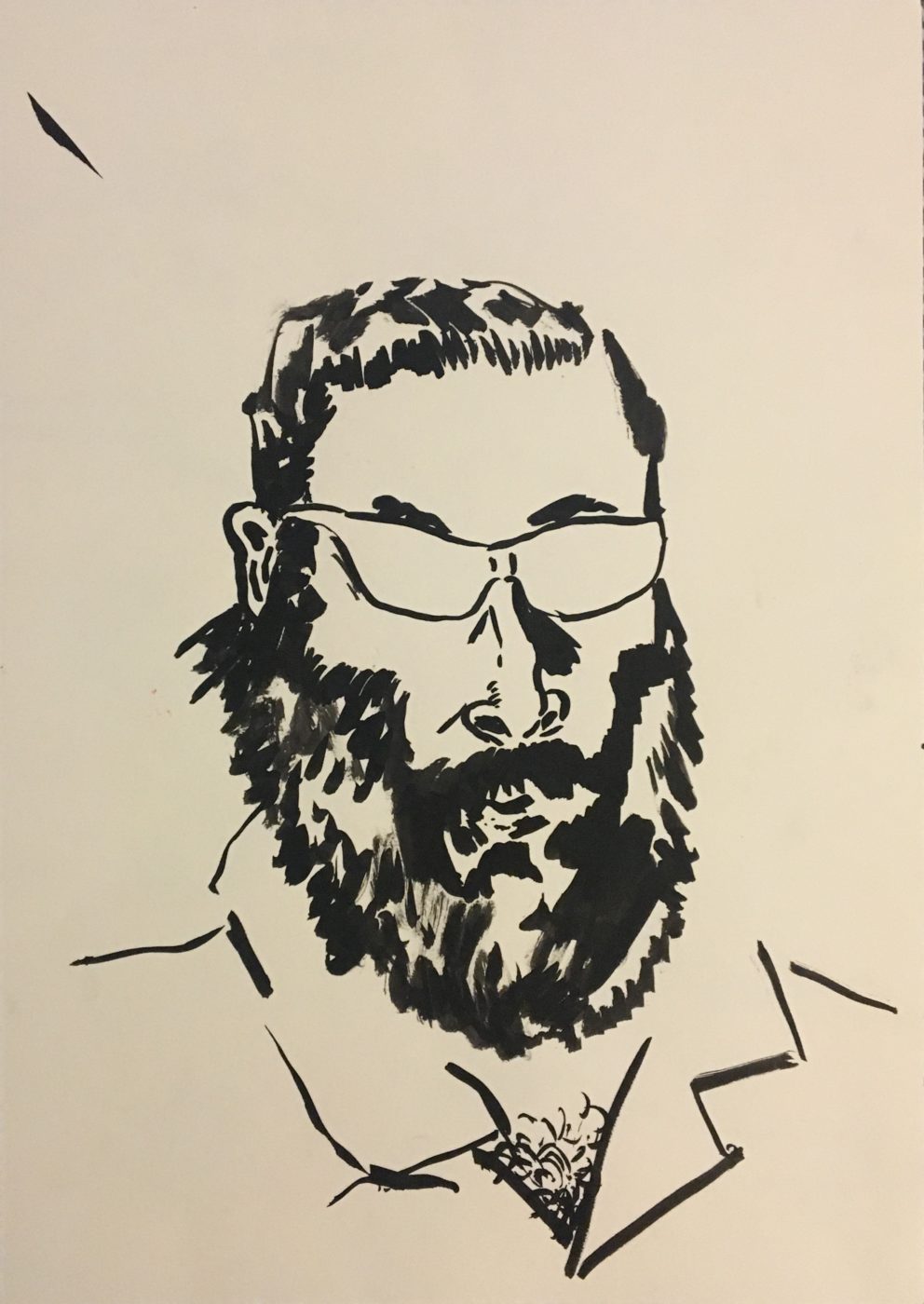 Alex Becerra Untitled, 2017 Ink on paper 42 x 30 cm 17 x 12 in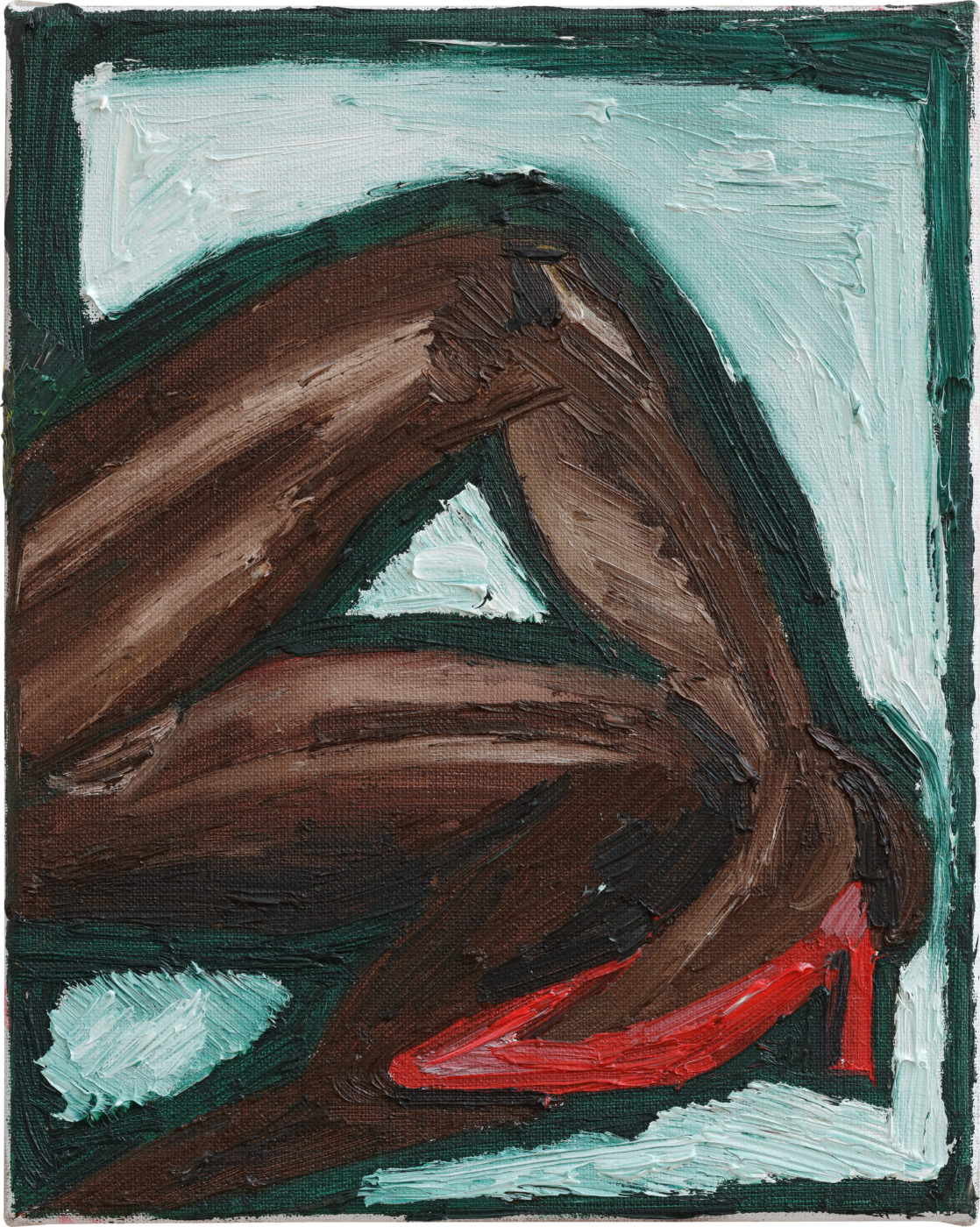 Alex Becerra The Situation, 2017 Acrylic on linen 30 x 24 cm 12 x 9 in
Demian Kern I Swear This Time Will Probably Be The Best (Drumset), 2017 Acrylic and oil on canvas 80 x 80 cm 31 x 31 in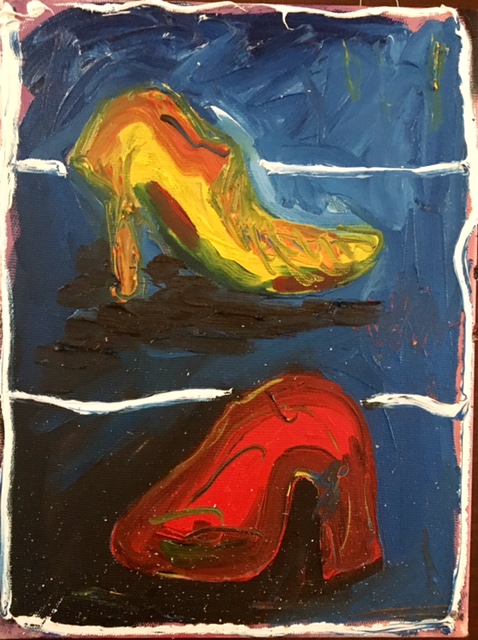 Demian Kern Untitled, 2017 Oil on canvas 40 x 30 cm 16 x 12 in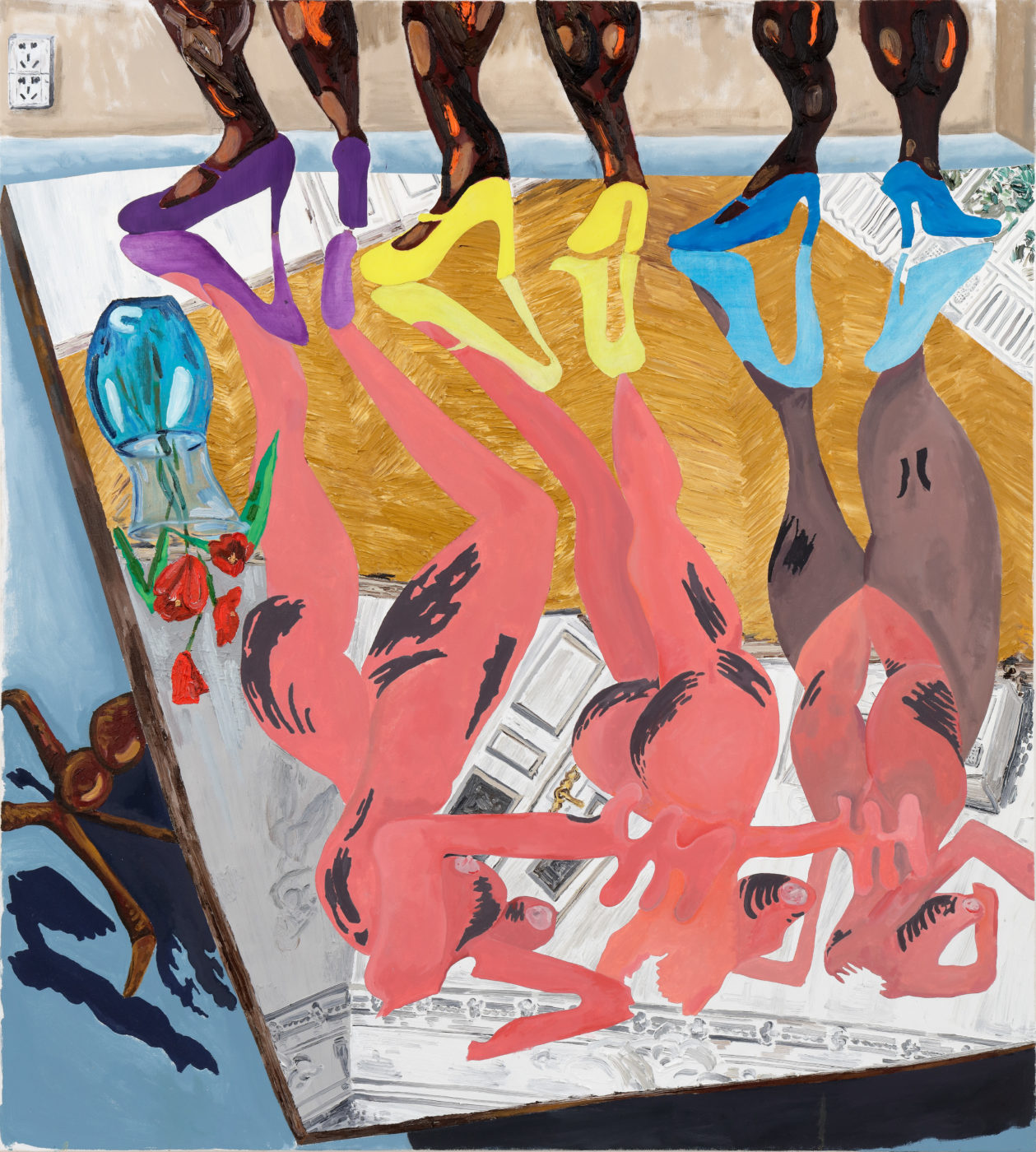 Alex Becerra and Demian Kern Living Room, 2017 Oil, tempera, and acrylic on canvas 200 x 180 cm 79 x 71 in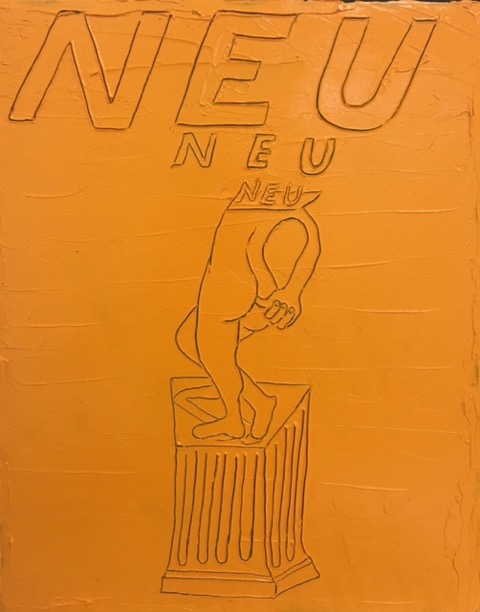 ALex Becerra Neu Neu Neu, 2017 Oil on linen 50 x 40 cm 20 x 16 in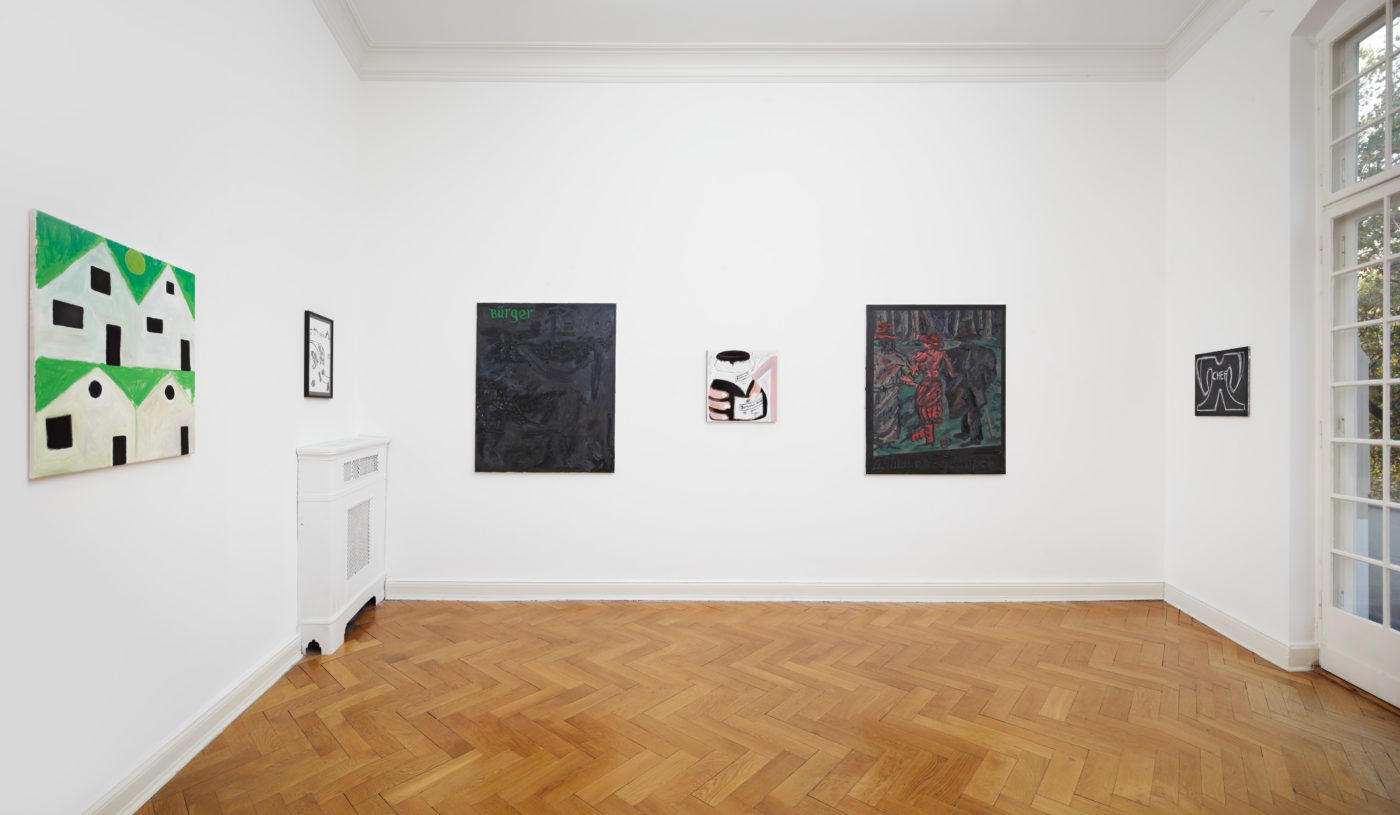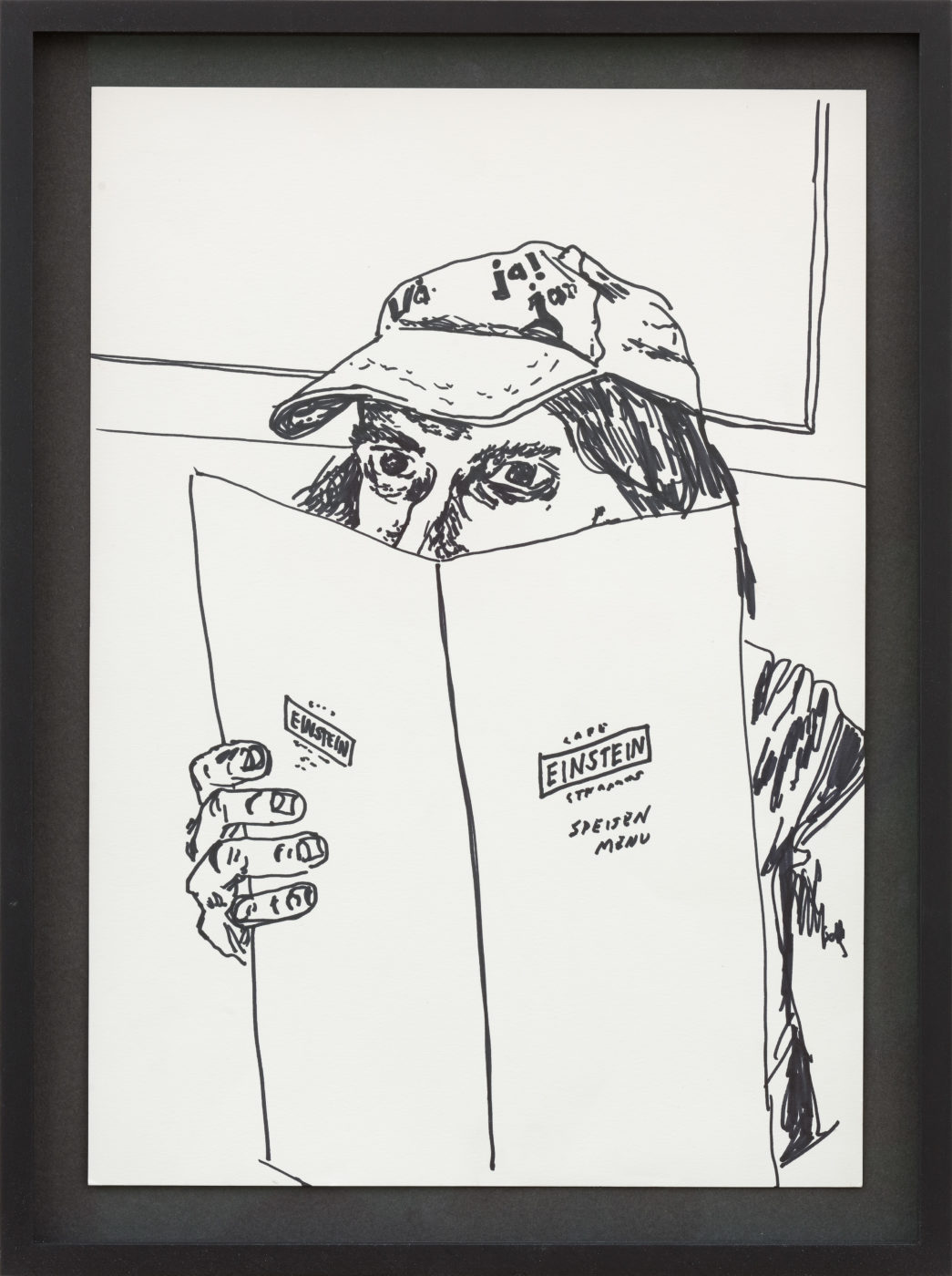 Alex Becerra Untitled, 2017 Ink on paper 42 x 30 cm 17 x 12 in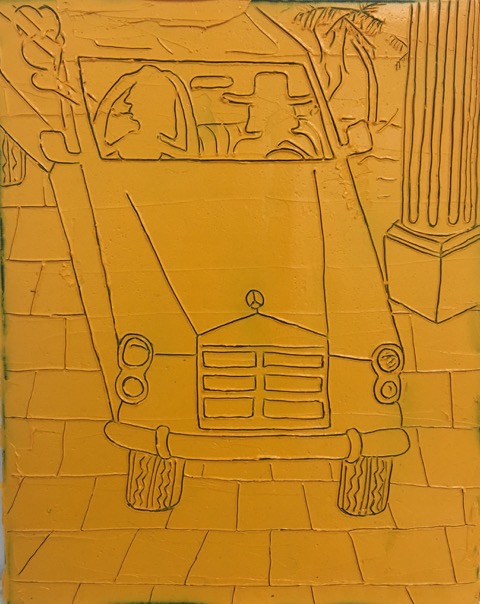 Alex Becerra At The Mechanic, 2017 Oil on linen 50 x 40 cm 20 x 16 in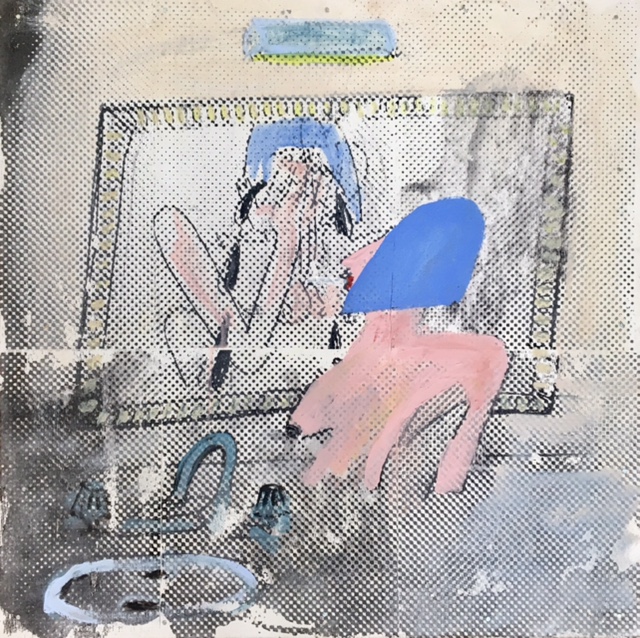 Alex Becerra and Demian Kern I Won't Be Home, 2017 Acrylic transfer print and acrylic on wood 50 x 50 cm 20 x 20 in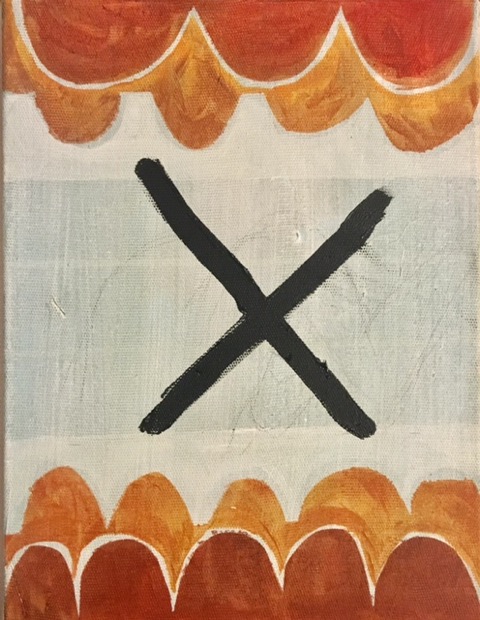 Demian Kern Untitled, 2017 Acrylic, oil, and graphite on canvas 40 x 30 cm 16 x 12 in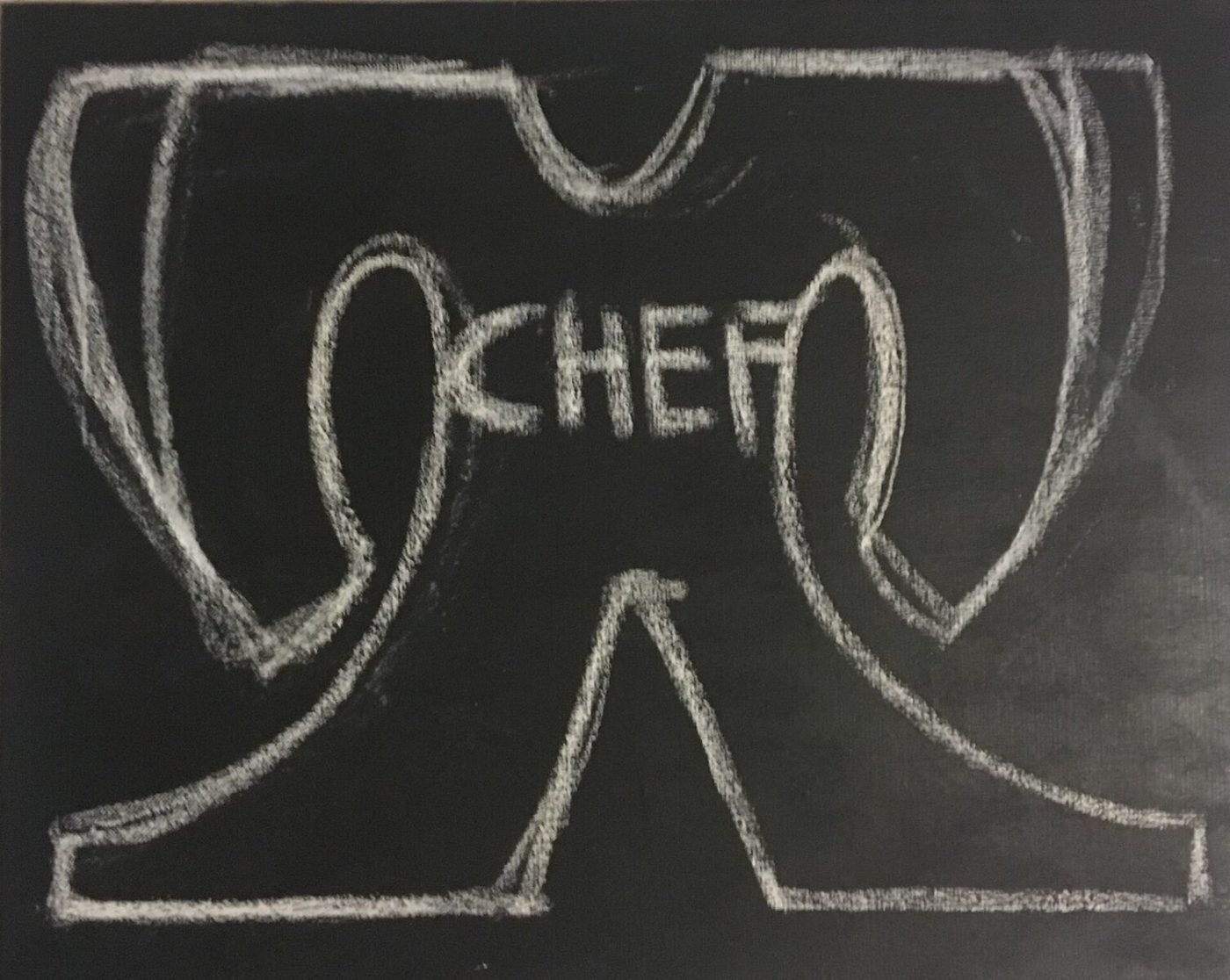 Demian Kern Untitled, 2017 Acrylic and chalk on canvas 40 x 50 cm 16 x 20 in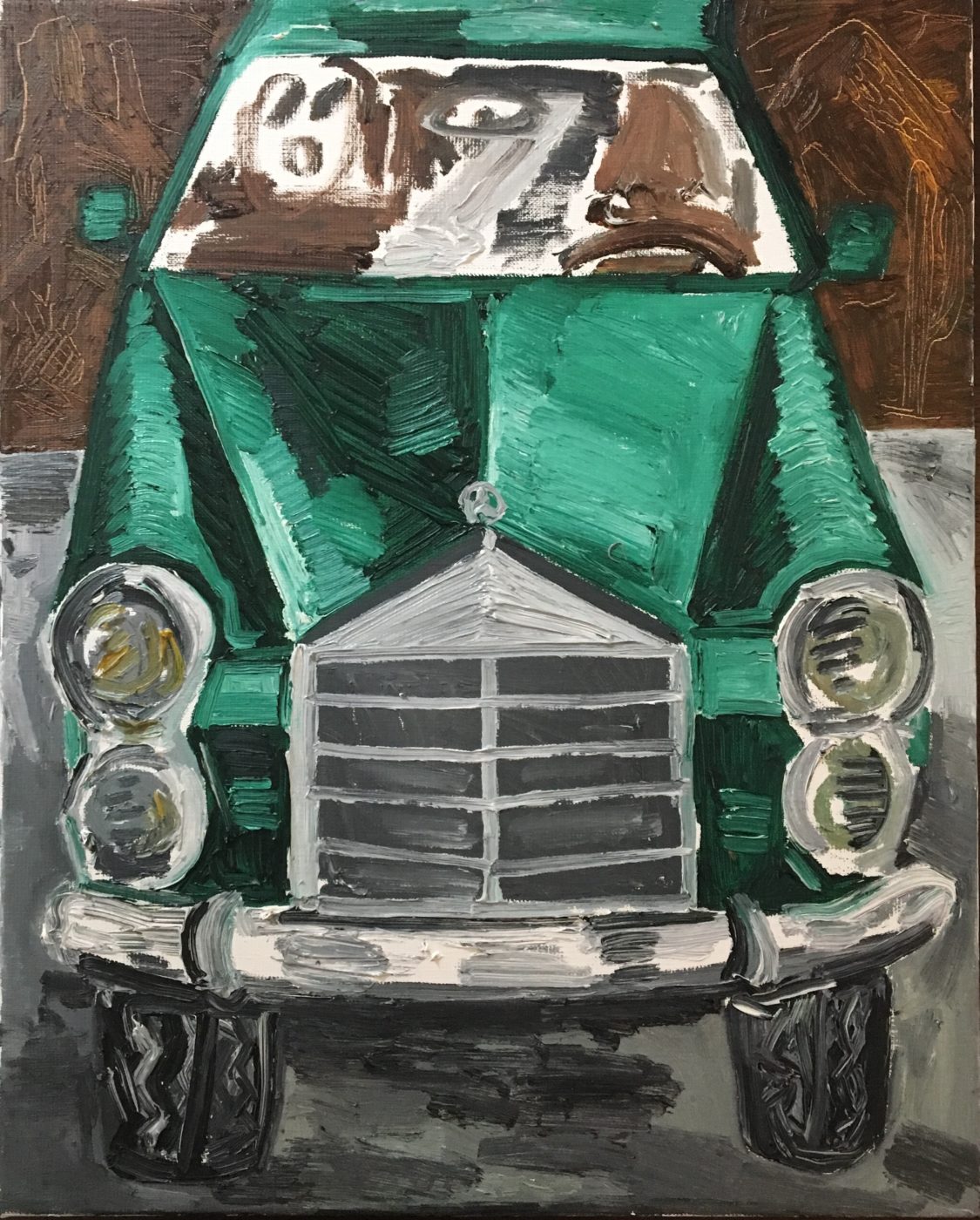 Alex Becerra Green Mercedes, 2017 Oil on linen 50 x 40 cm 20 x 16 in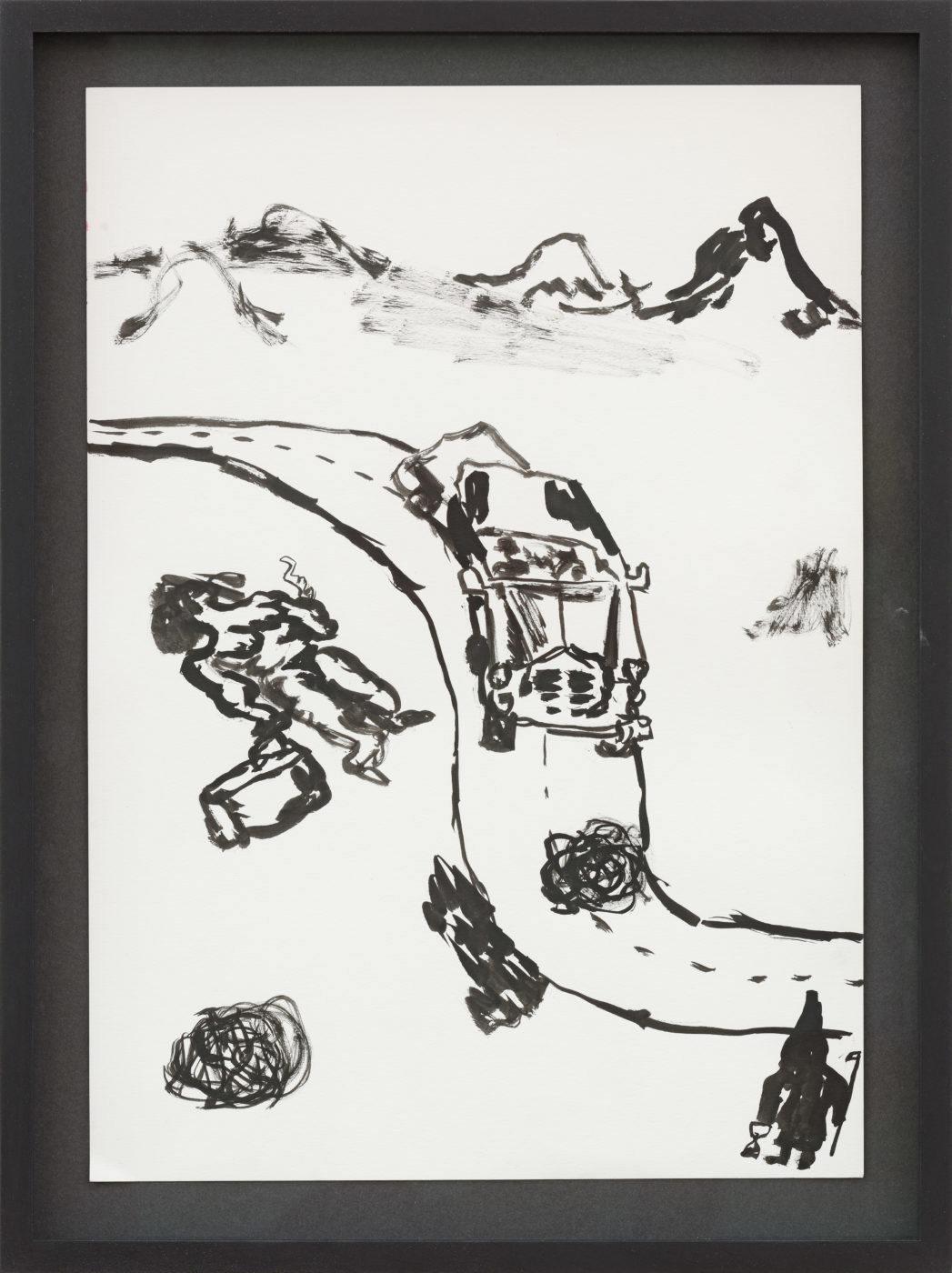 Alex Becerra Untitled, 2017 Ink on paper 42 x 30 cm 17 x 12 in
Demian Kern I Swear This Time Will Probably Be The Best (Guitar), 2017 Oil on canvas 80 x 65 cm 31 x 26 in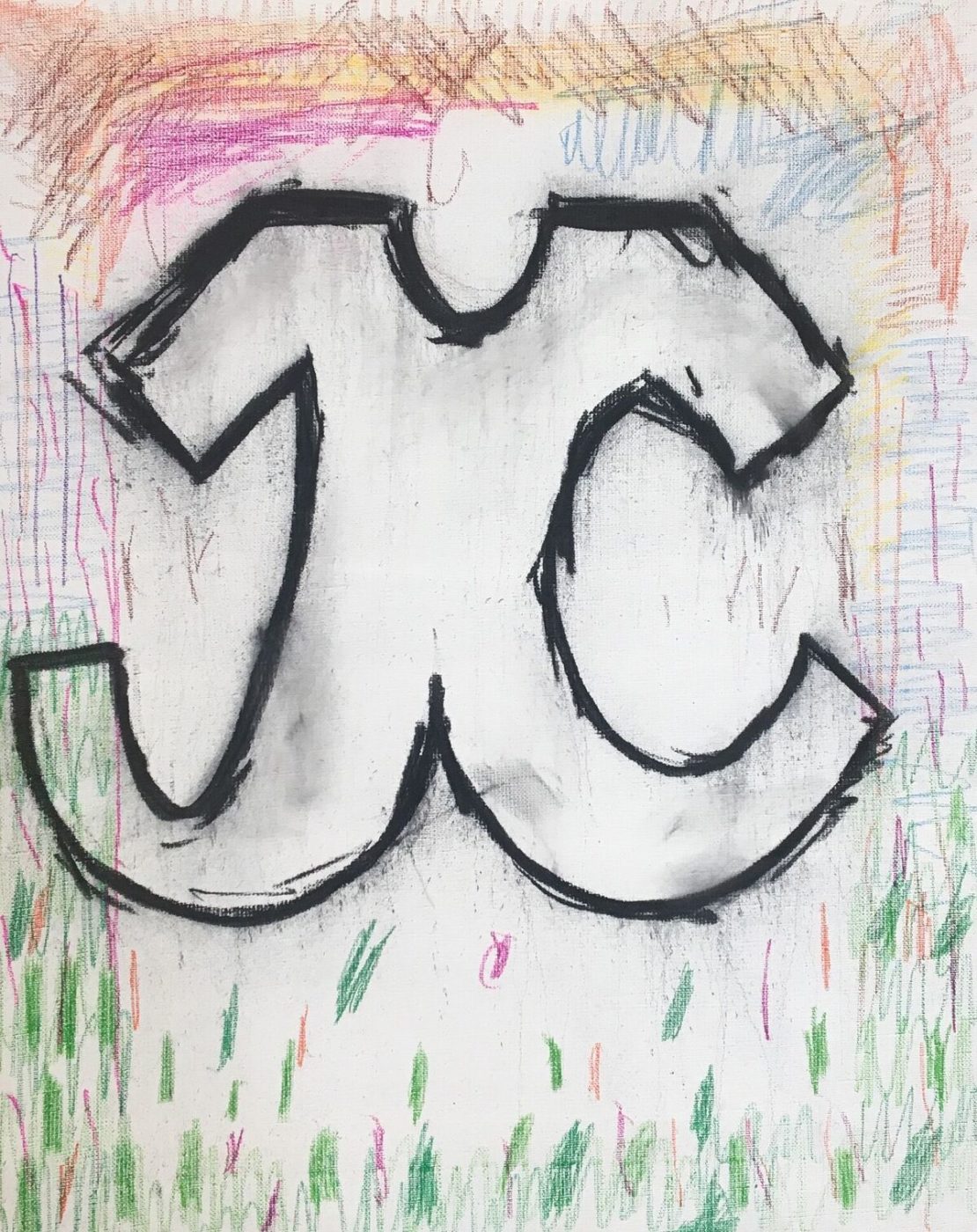 Demian Kern Bummeln, 2017 Charcoal and crayon on linen 50 x 40 cm 31 x 26 in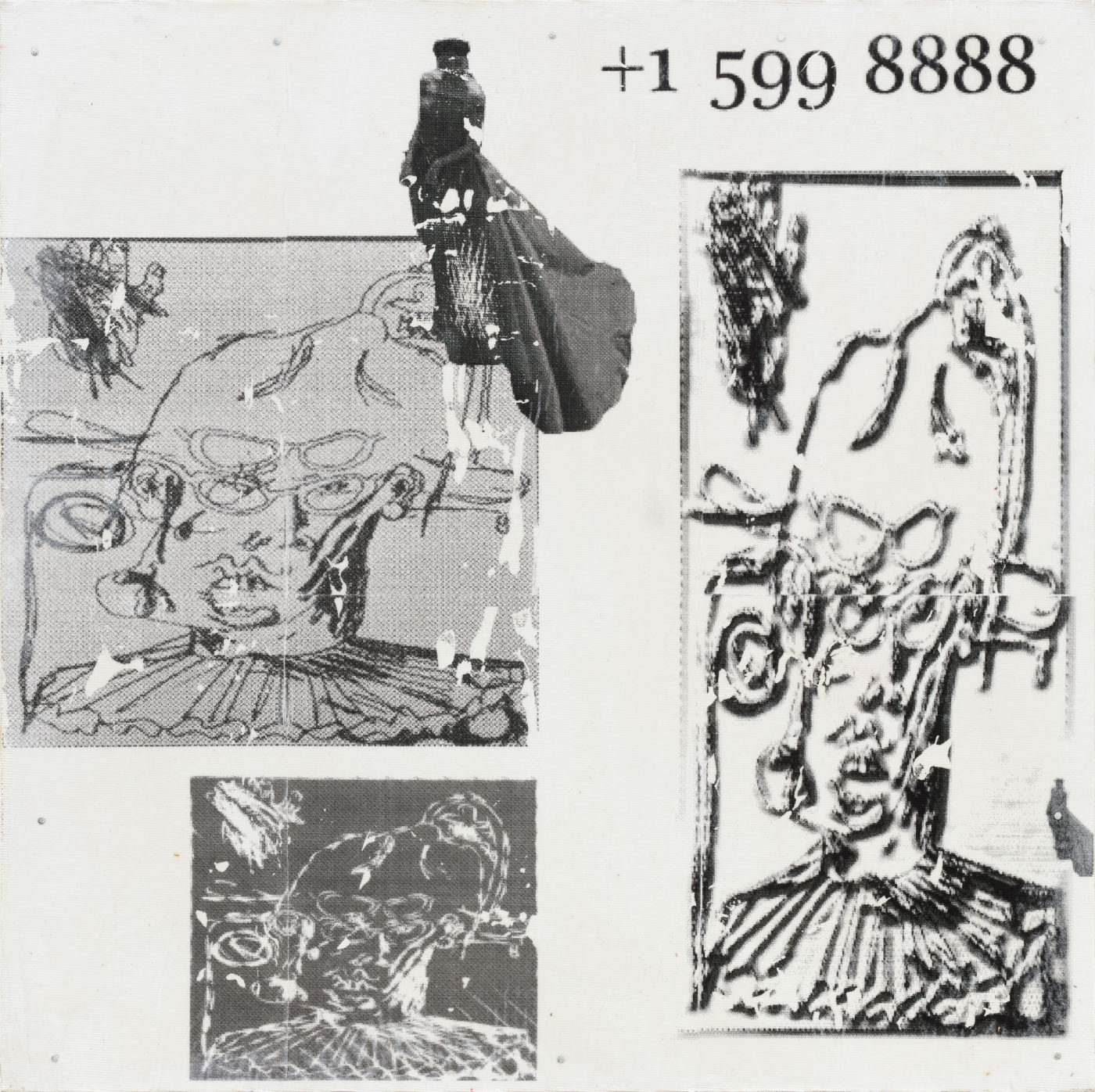 Alex Becerra and Demian Kern Untitled, 2017 Acrylic transfer print on wood 50 x 50 cm 20 x 20 in
Demian Kern
Born 1990 in Bietigheim-Bissingen, Germany
Lives and works in Berlin, Germany
Solo Exhibitions
2017

2. Versuch, meinblau, Berlin, Germany

2015

Hi, how are you, Experimentalsystem, Berlin, Germany

2014

Thank You, 950 Raymond Ave, Los Angeles, United States
Group Exhibitions
2017
Acuérdate De Mi, Weiss Berlin, Germany
2016
Global Times Painting Painting To, Half Gallery, New York, United States
2011/2012, Mein Blau, Berlin, Germany
Sammlung Simonow, Kunsthalle Bozen, Bolzano, Italy
Radio Fantasie, Adler, Düsseldorf, Germany
No Dogs Are Allowed In The Shower, Galleri Snerk, Tromso, Norway
2014
SCHWINDEL, Salon am Moritzplatz, Berlin, Germany
2012
Gedankenskulptur, Alte Post, Trier, Germany
2011
MASCHINE1, O Tannenbaum, Berlin, Germany
2010
YOU ARE FREE, Tape Club, Berlin, Germany
Music
2016
First and second vinyl release on tresen
2015
founding of label tresen, with Andreas Steffen, David Rank, and Jonathan Schneider
2013
founding of label kasablanka, organizing events in Berlin, festivals in Germany and Poland
Bibliography
2017
Storfner, Laura, "Friends Forever," Tagesspiegel, August