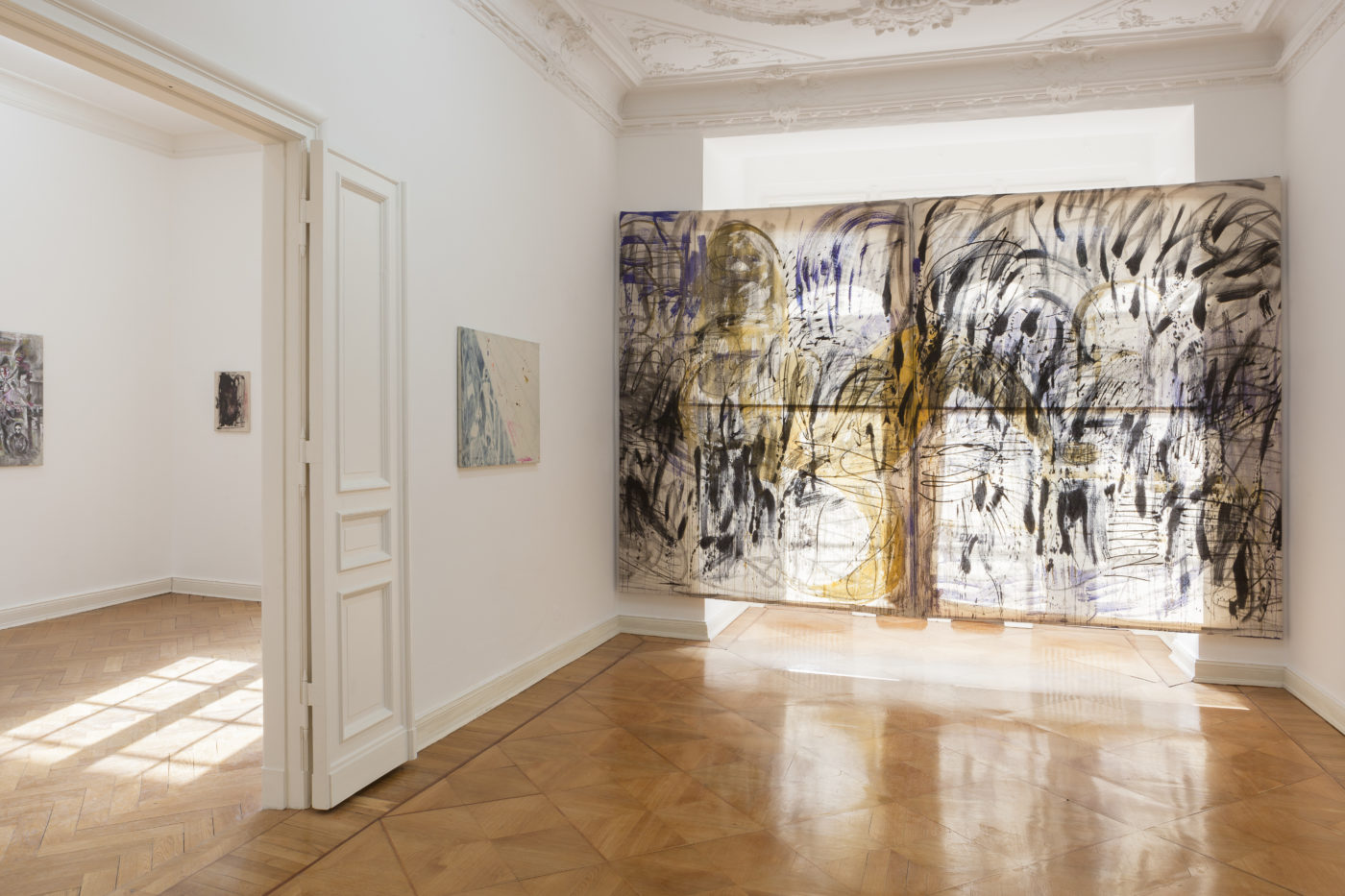 Ali Altin
April 27 to June 24,2017
[Deutscher Text nachstehend]
"Ali Altin's world of figures emerges from the undergrowth of images and times, familiarly near and infinitely distant – at times akin to comic-like sketches, then again as is transferred from a Pompeian villa. One believes to have encountered all these faces, grimaces, and goblins before: in the media or in a dream. Arising from a network of collective intelligence, like that of our bacterial cultures, in paintings, Ali Altin is the medium for this multifarious tangle of mnemosyne (Aby Warburg). Not to form new scenarios, but to create pictures." (Veit Loers)
The grotesque and the beautiful spring from the formal possibilities of painting by Ali Altin's careful use of various graphic and painterly techniques. His figurative paintings evoke narrative content in mystic figures, objects, and spaces.
Ali Altin (* 1976 in Goch, Germany) lives and works in Düsseldorf. He studied at Arnhem EZ and the Kunstakademie Düsseldorf (class Tal R). His work was exhibited at the Kunsthaus Innsbruck, at Parkhaus Malkasten Düsseldorf, and at Haus Mödrath.
–––––––––––––––––––––––––––––––––––
Ali Altin [English version above]
"Ali Altins Figurenwelt taucht aus dem Gestrüpp von Bildern und Zeiten auf. Vertraut nahe und unendlich fern. Mal wie aus dem Comic skizziert, dann wieder wie aus einer pompejanischen Villa übertragen. Man glaubt, allen diesen Gesichtern, Fratzen, Kobolden und Scouts schon einmal begegnet zu sein: Im Leben, den Medien oder vielleicht im Traum. Ein Gewirr kollektiver Spiegelungen aus dem Bereich des freudschen und jungschen Unbewußten, einem Netzwerk kollektiver Intelligenz entsprungen wie dem unserer Bakterienkulturen. Sie sind alle gemalt, aber es ist die Malerei, die sie trägt und hervorruft. Wie ein Medium holt Ali Altin dieses vielfältige Gewirr der Mnemosyne (Aby Warburg) ans Tageslicht, nicht um daraus neue Szenarien zu formen, sondern Bilder zu schaffen." (Veit Loers)
Das Groteske und das Schöne entspringt den formalen Möglichkeiten des Malens durch Ali Altins behutsame Verwendung vielfältiger grafischer und malerischer Techniken. Seine figurativen Gemälde bringen in mystischen Figuren, Objekten und Räumen erzählerische Inhalte hervor.
Ali Altin (*1976 in Goch) lebt und arbeitet in Düsseldorf. Er studierte an der Kunstakademie Düsseldorf bei Tal R. Seine Arbeiten wurden ausgestellt im Kunsthaus Innsbruck, im Parkhaus Malkasten Düsseldorf, und im Haus Mödrath.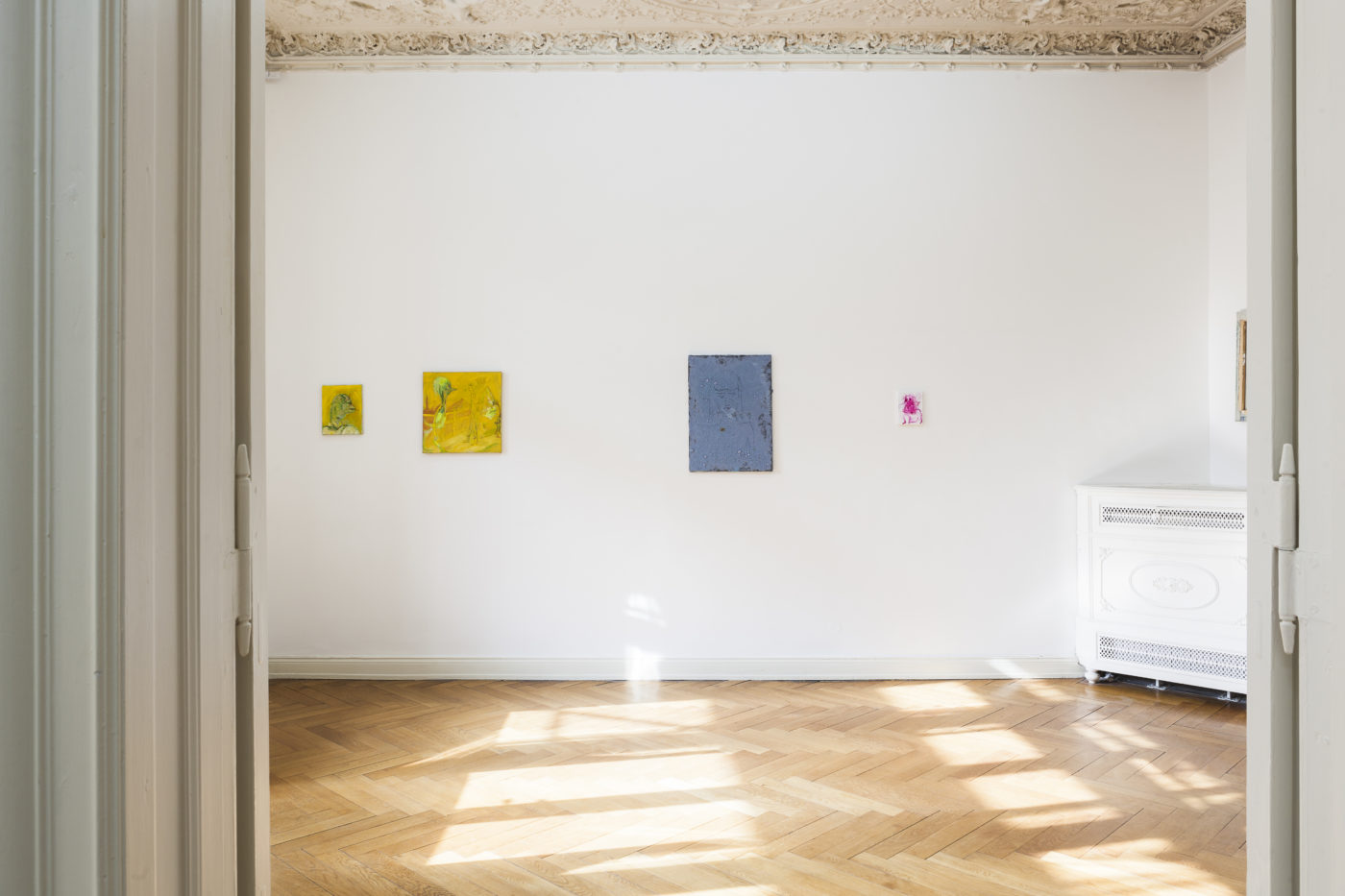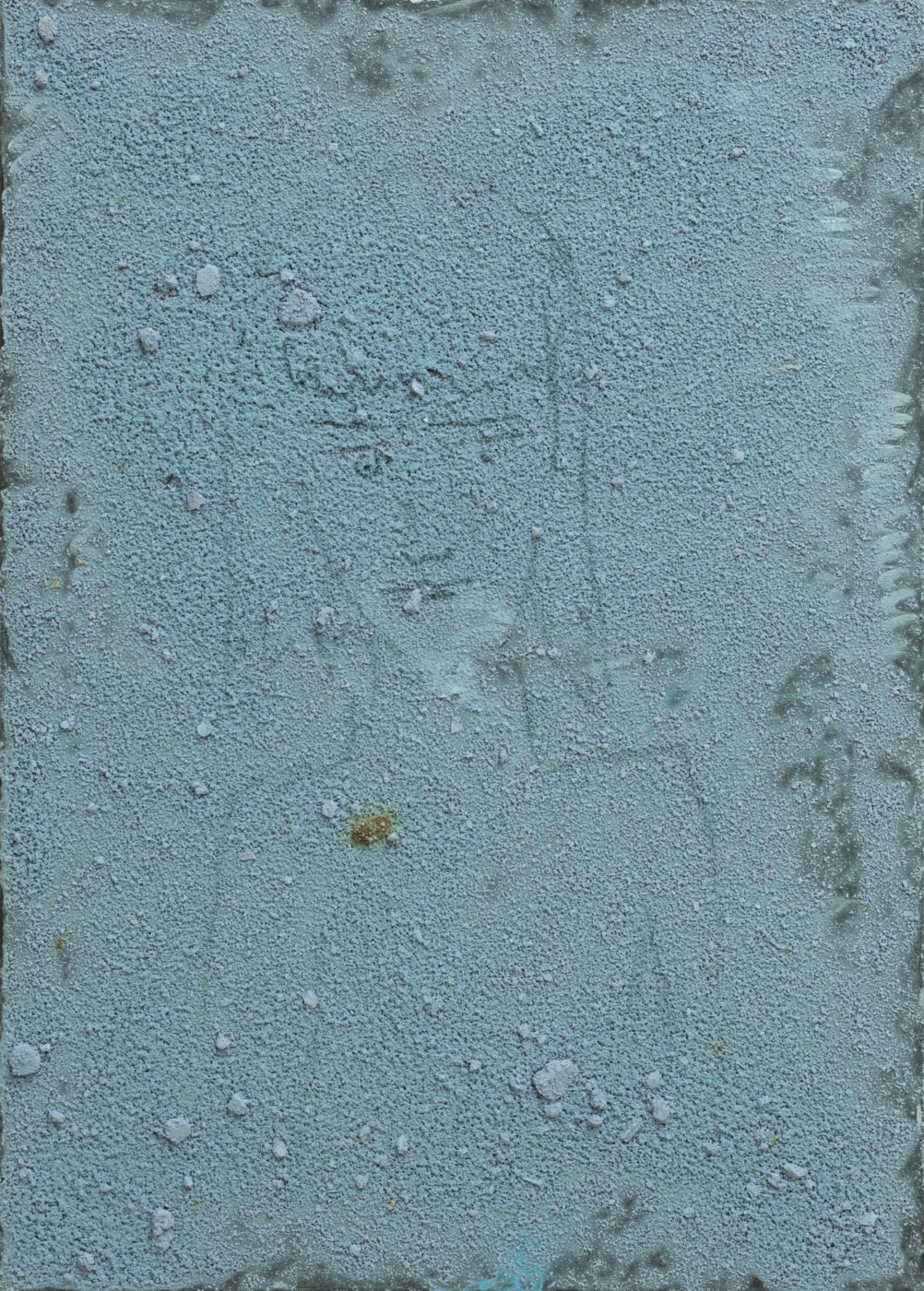 Philosophie, 2017 Acrylic, spray paint, and marker on nettle 70 x 50 cm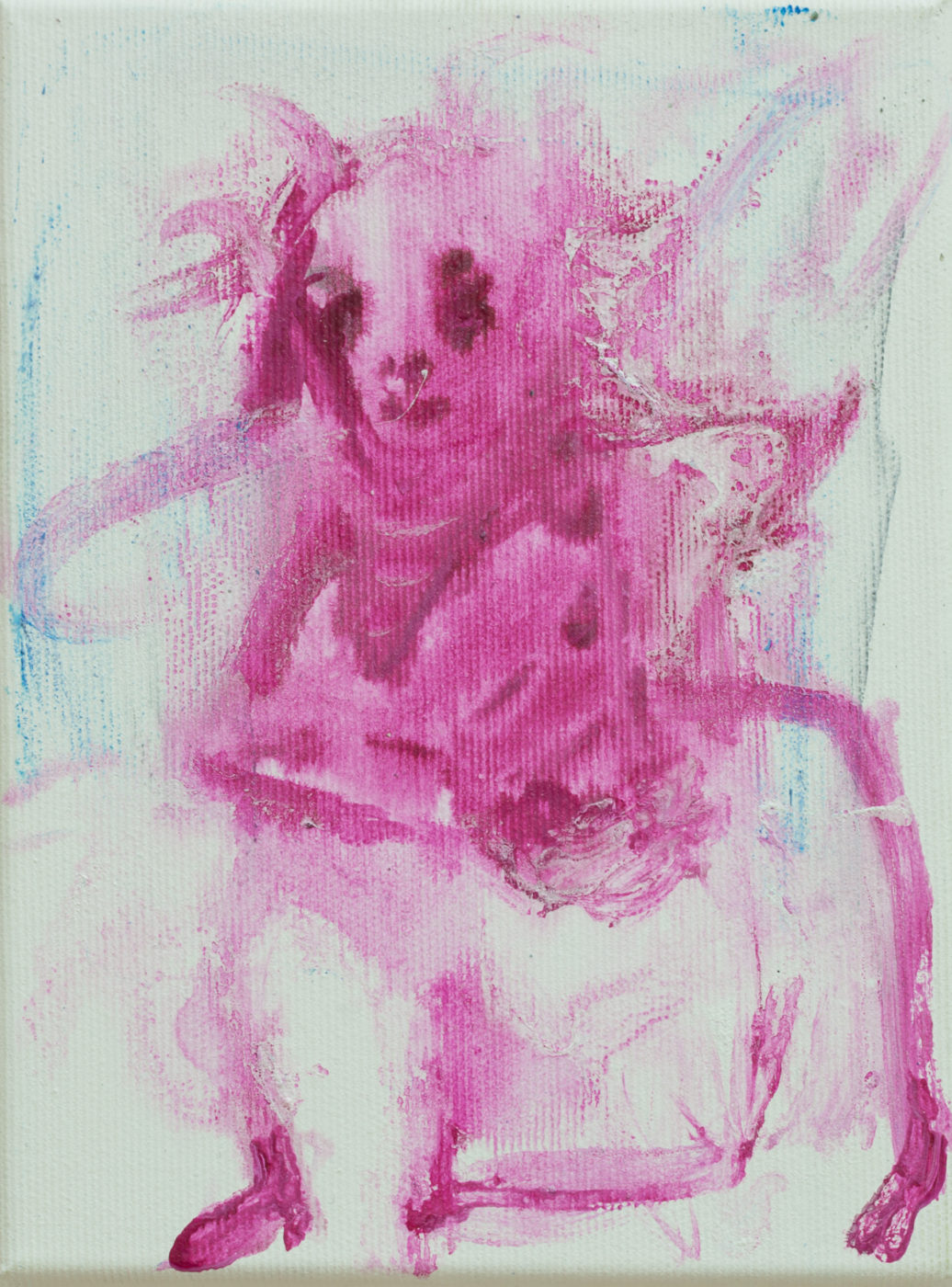 Kleiner rosa Freund (Little Pink Friend), 2017 Acrylic and crayon on nettle 20 x 15 cm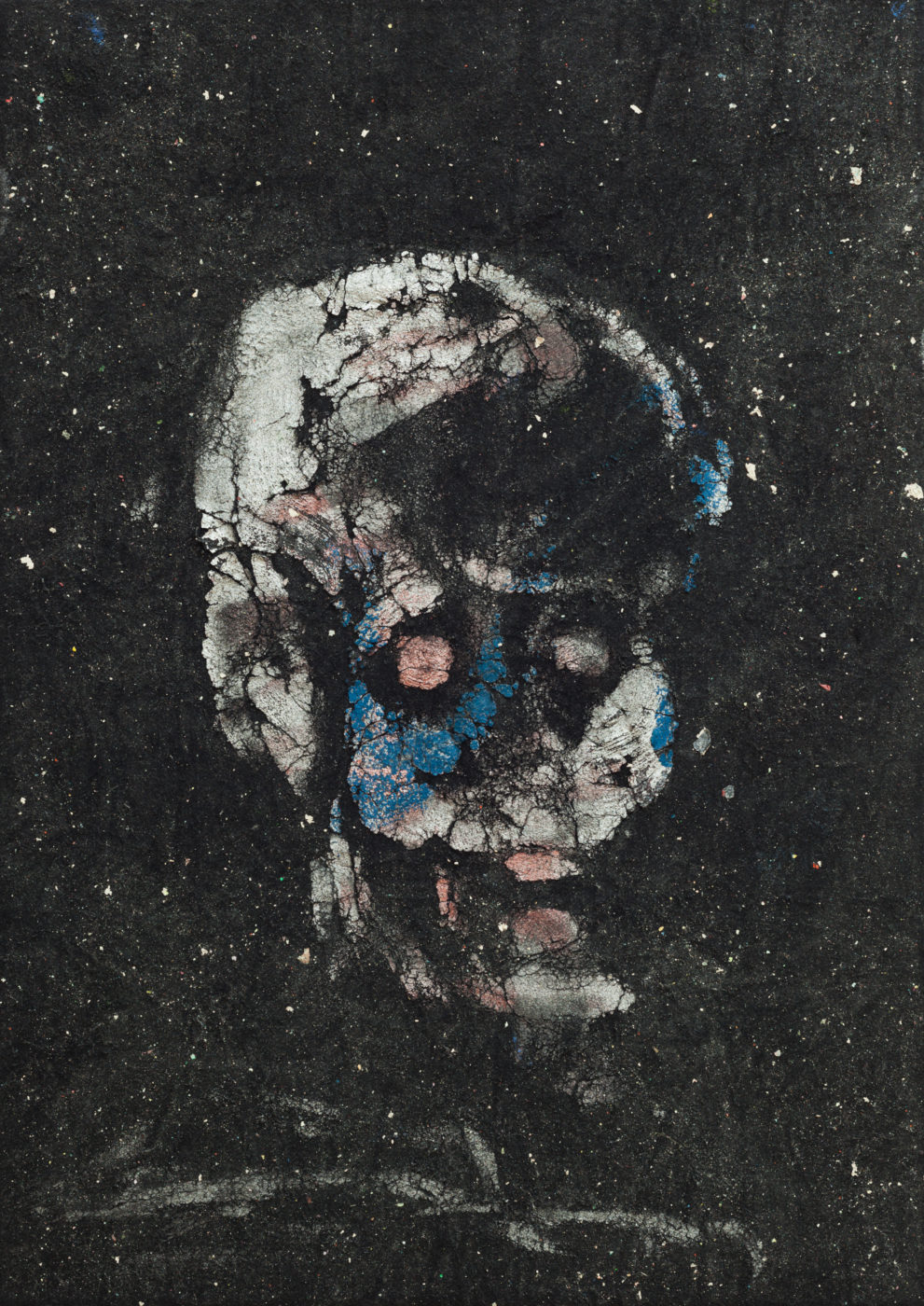 Rosi, 2016 Acrylic and spray paint on washed molleton 70 x 50 cm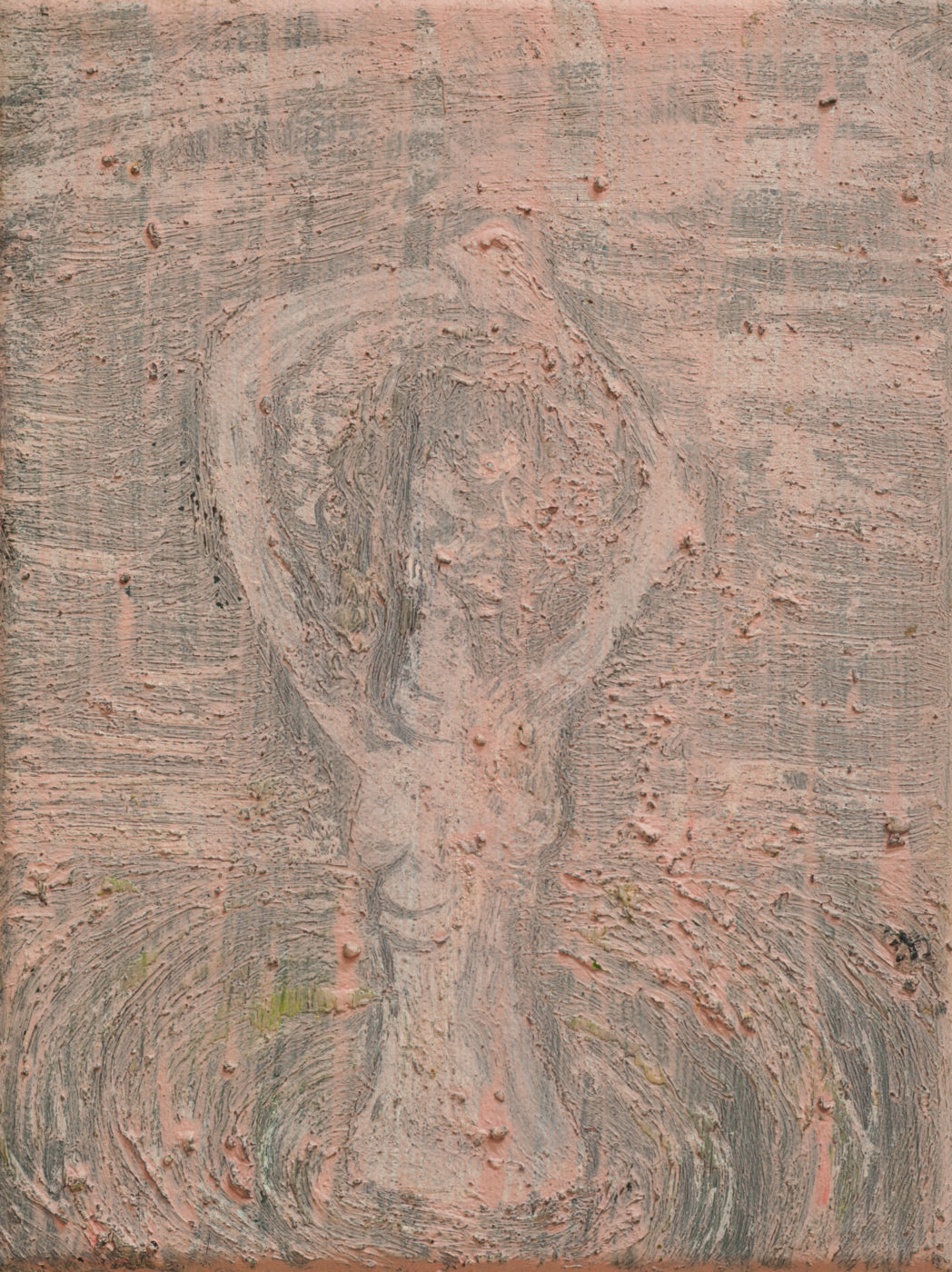 Badende Europa (Bathing Europe), 2016 Acrylic on canvas 24 x 18 cm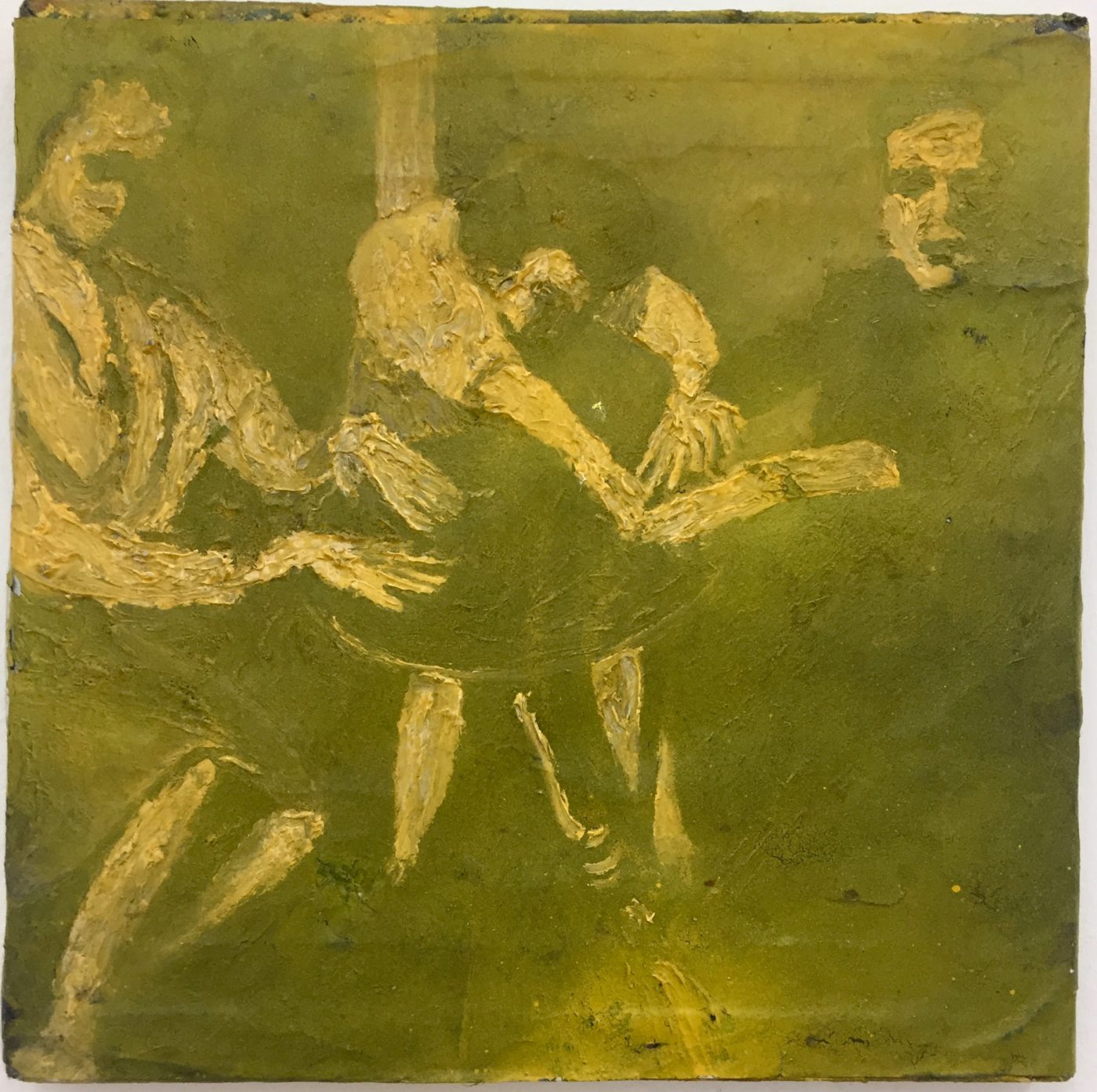 Beschwörung (Summoning), 2011 Acrylic and oil on canvas and paper 30 x 30 cm 12 x 12 in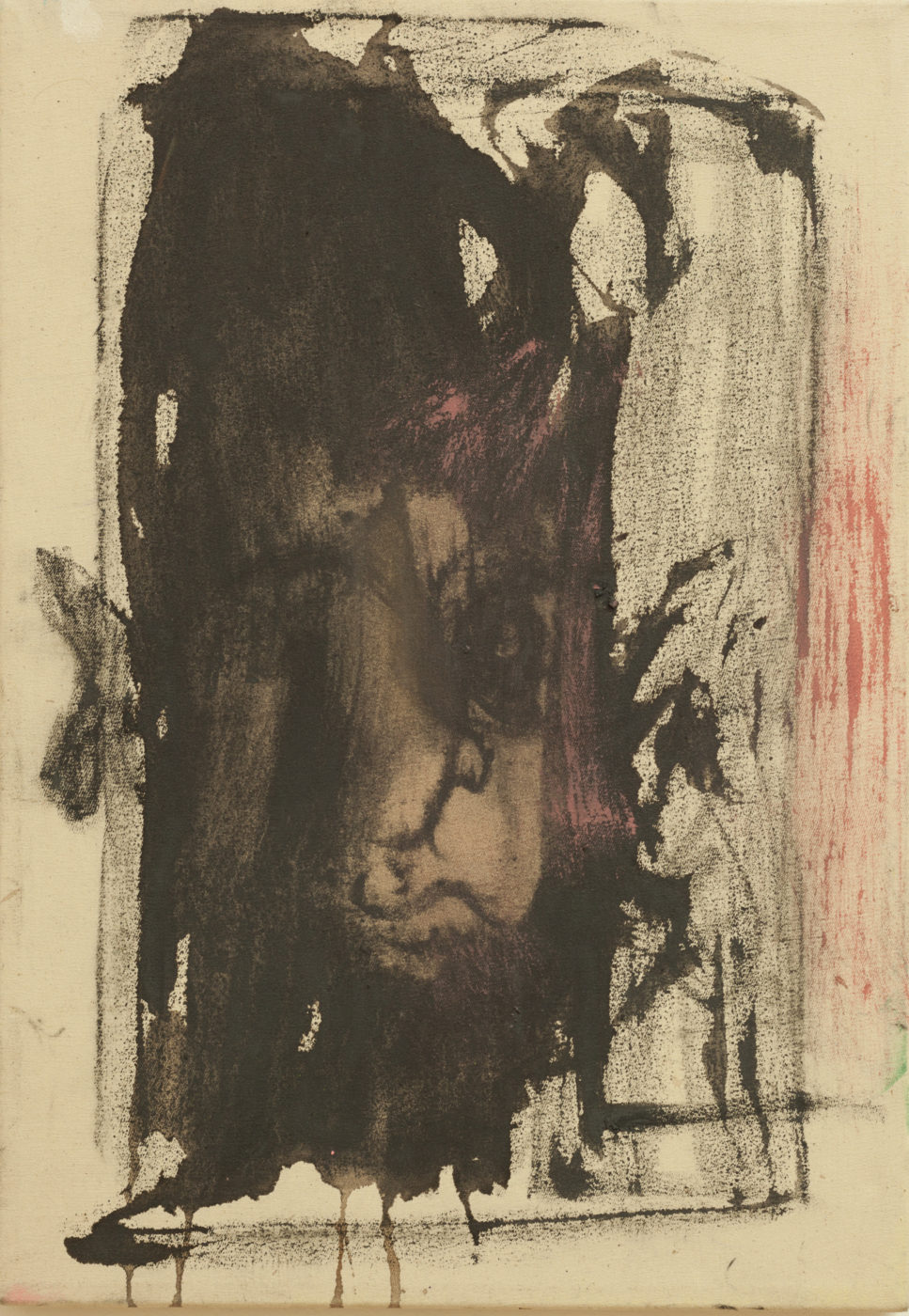 Peter Pansky, 2016 Acrylic and ink on canvas 50 x 35 cm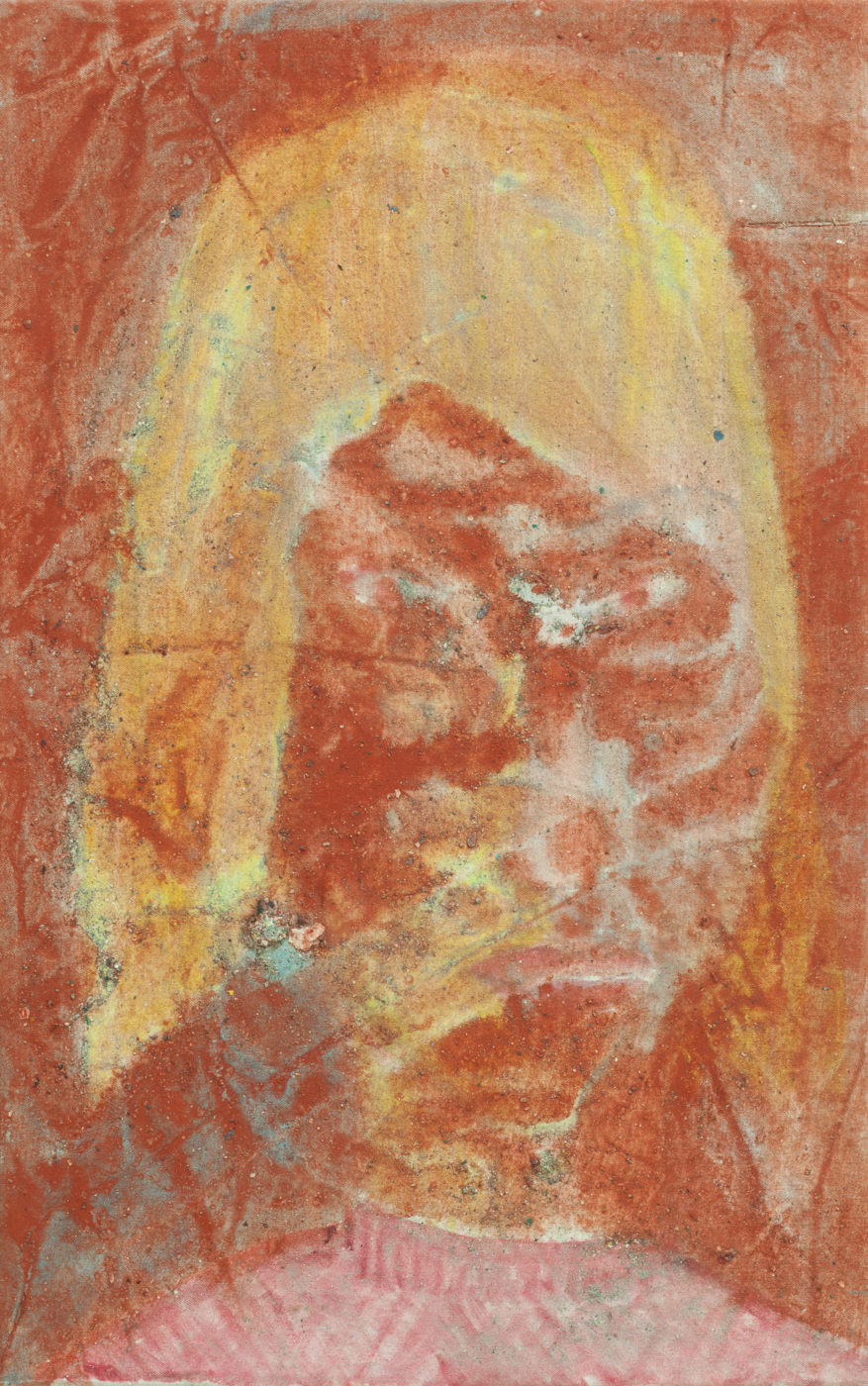 Moskauerin (Moscovite), 2016 Oil and pigment on washed nettle 65 x 41 cm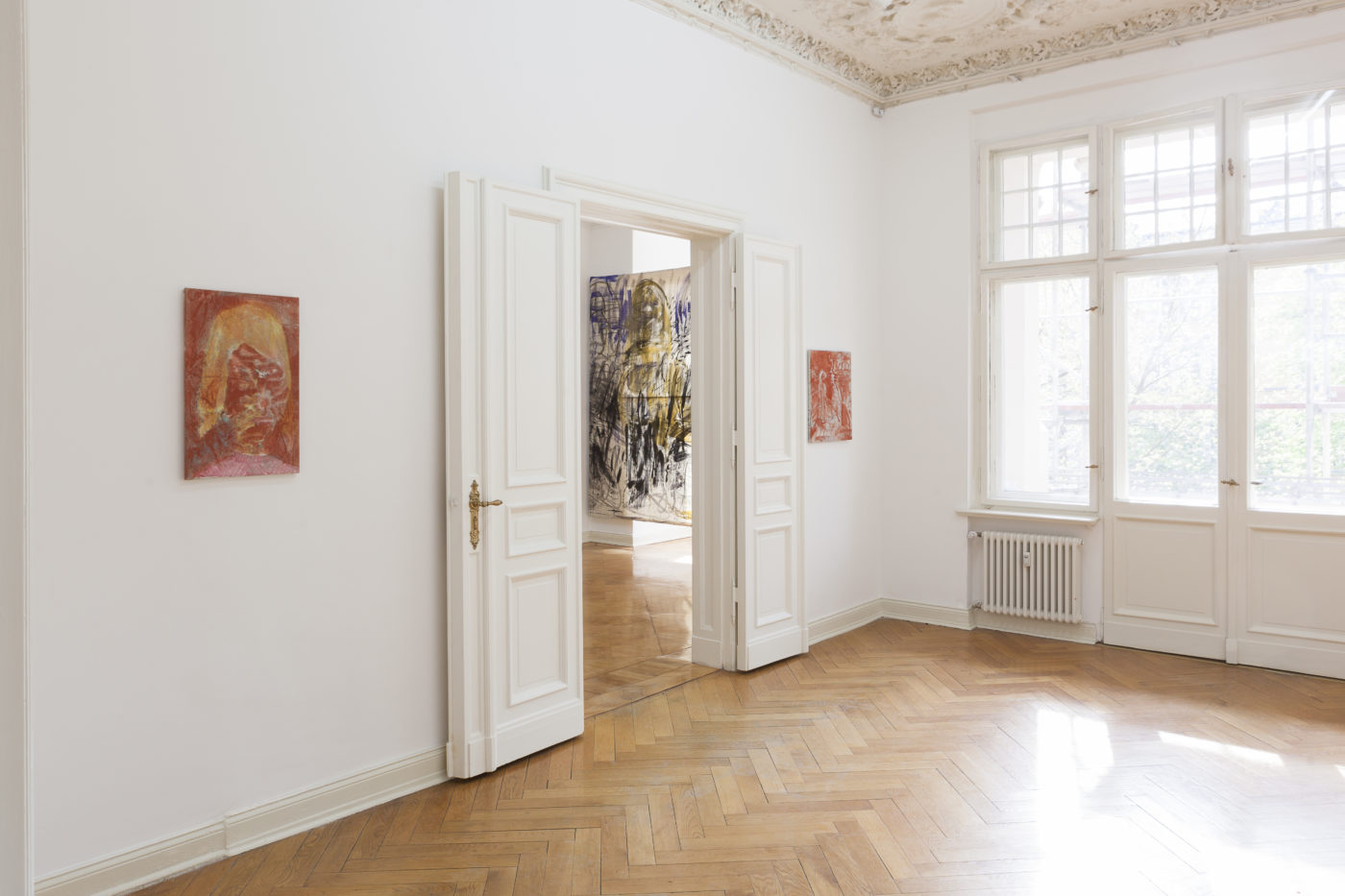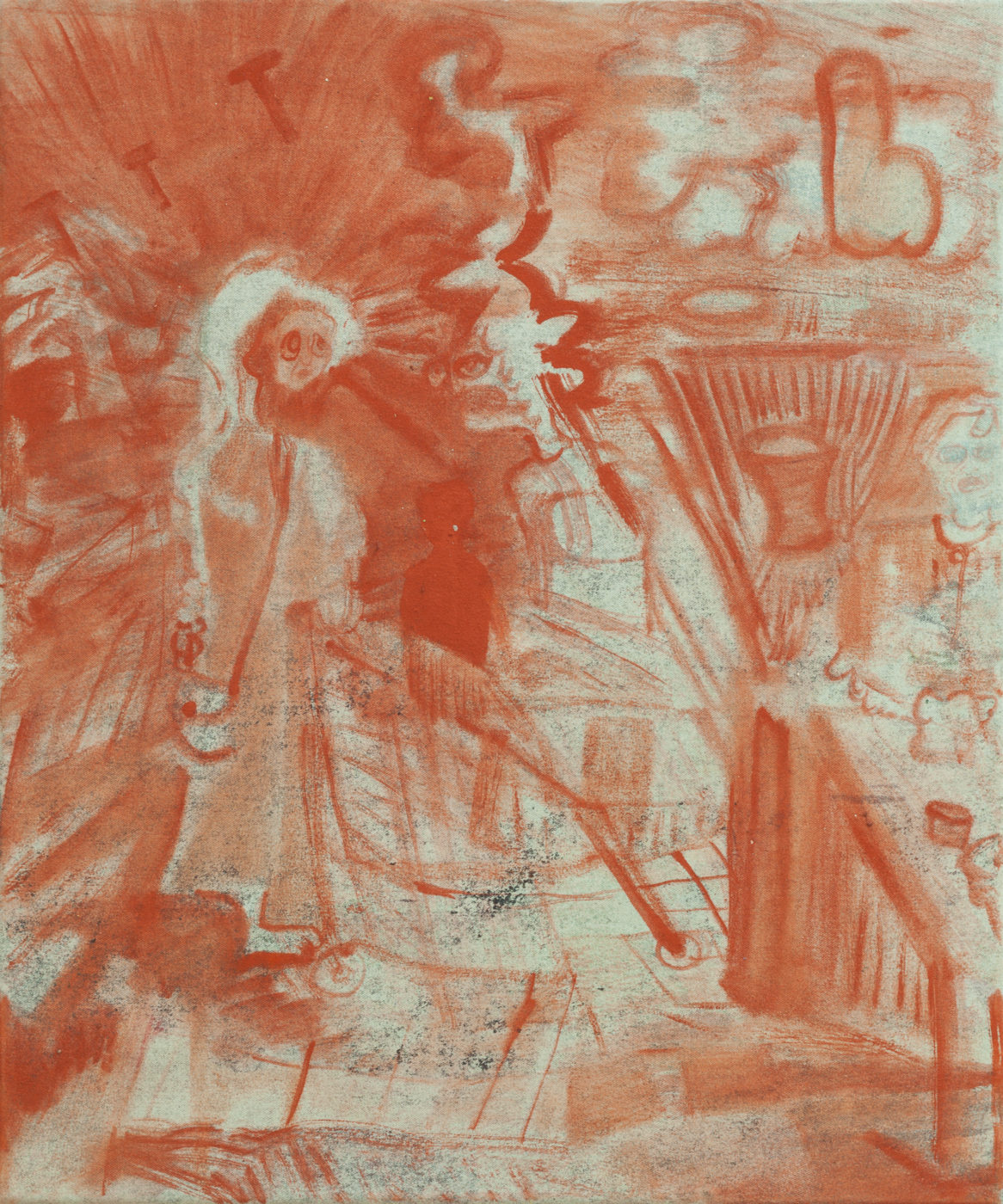 FATTTIMA, 2016 Oil on washed canvas 60 x 50 cm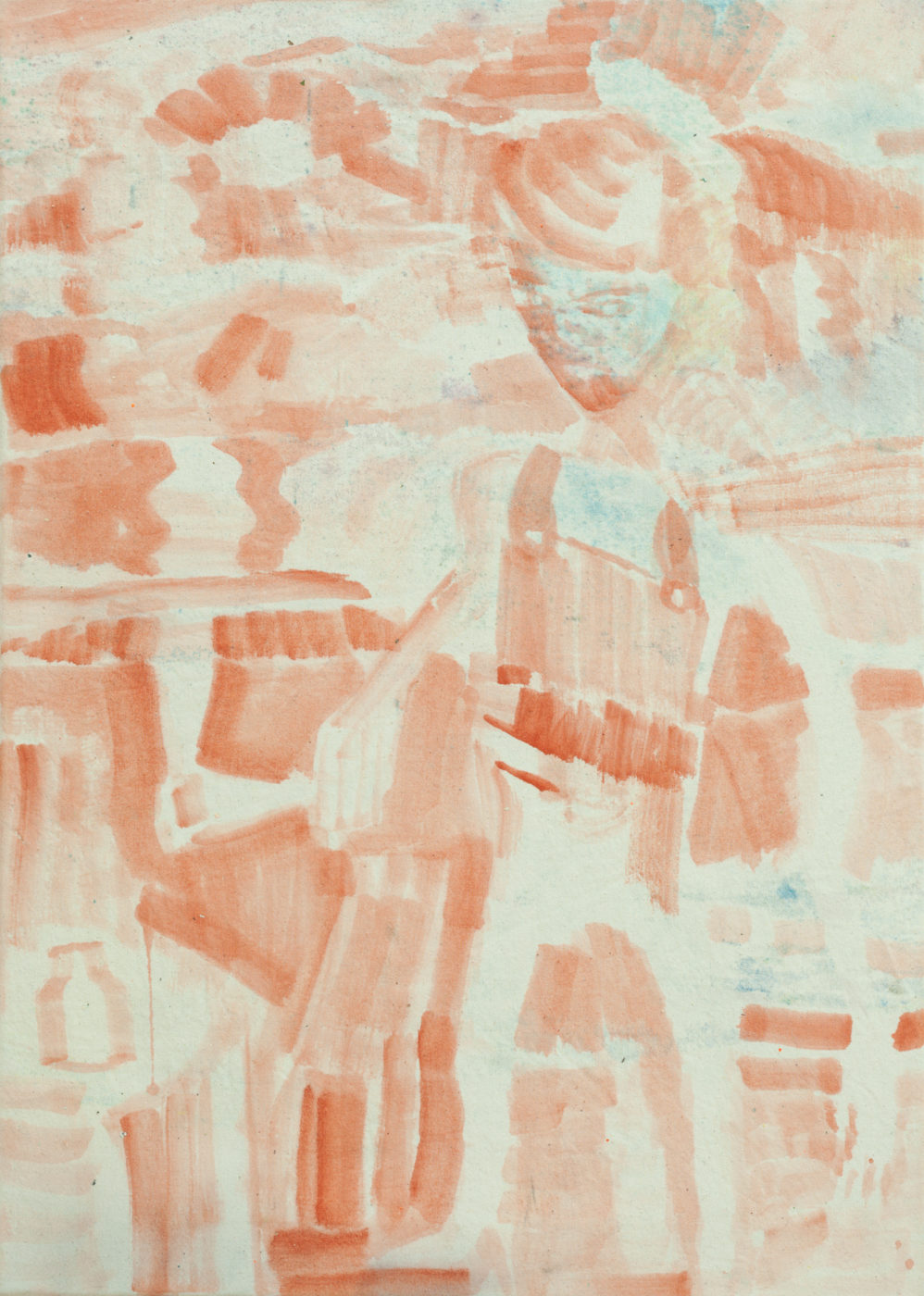 Tüte am Morgen (Blunt in the Morning), 2016 Oil on washed canvas 70 x 50 cm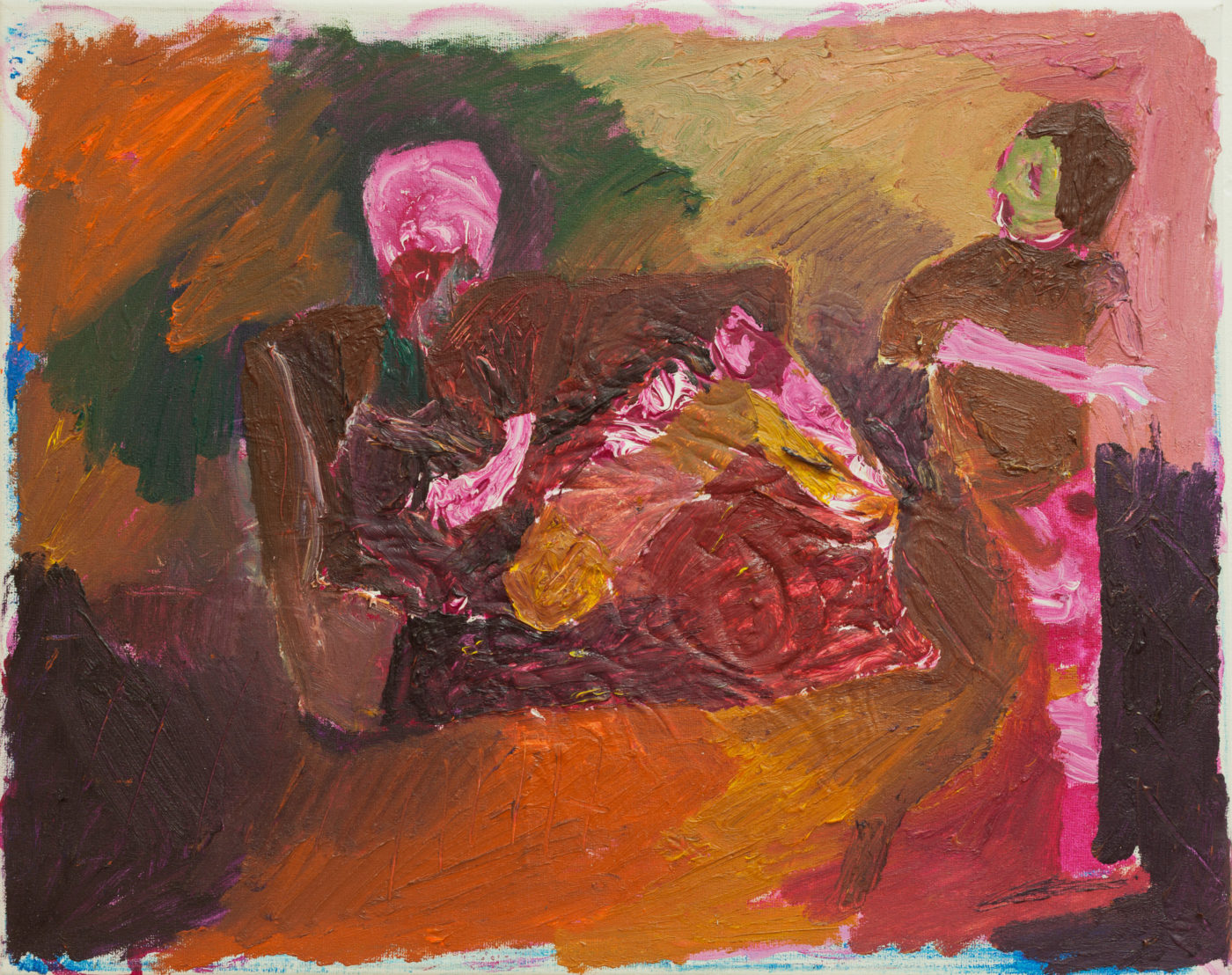 DPT im Kühlschrank (DPT in the Fridge), 2017 Oil on nettle 40 x 50 cm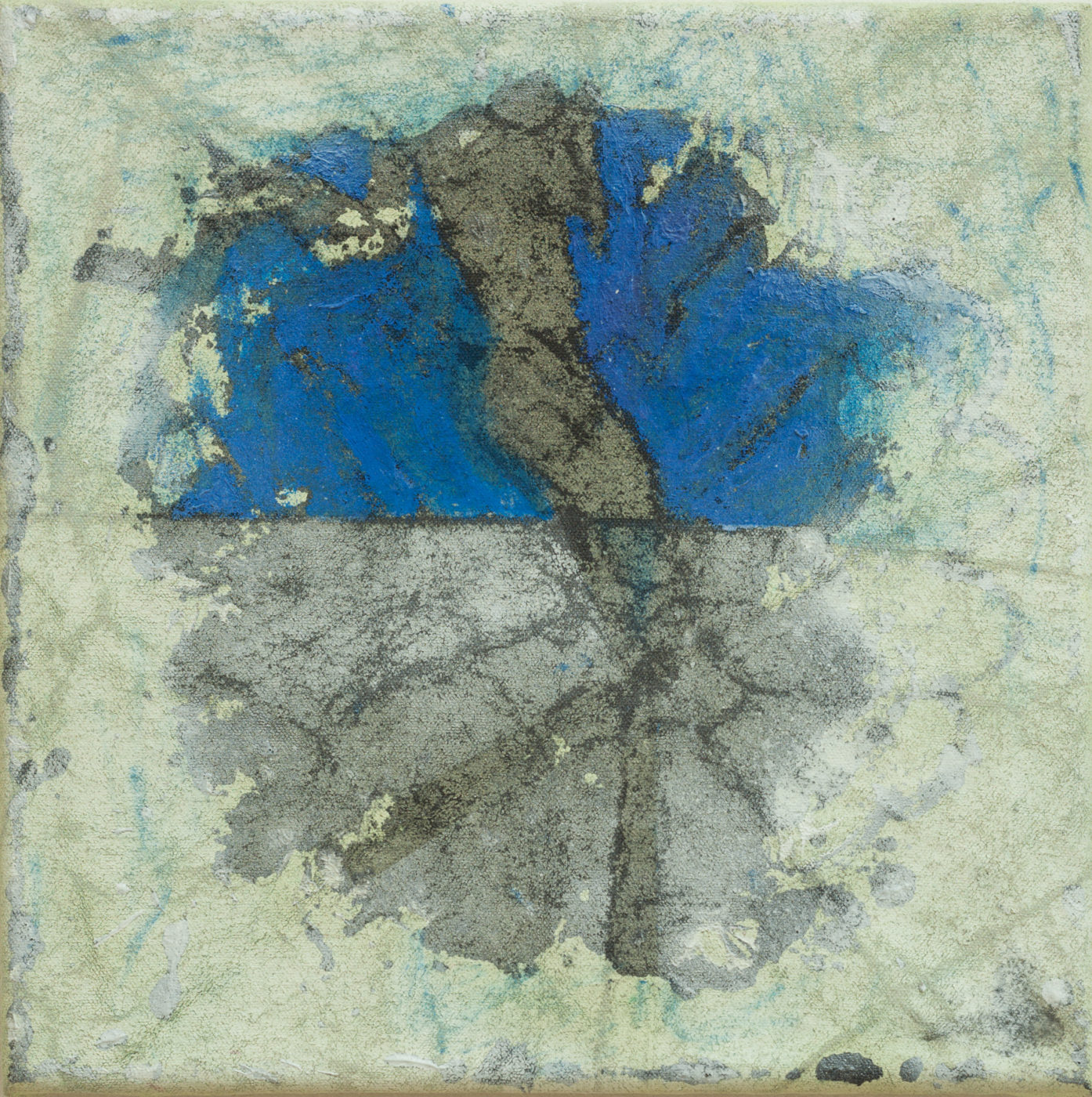 Platte (Panel), 2017 Acrylic and spray paint on washed nettle 30 x 30 cm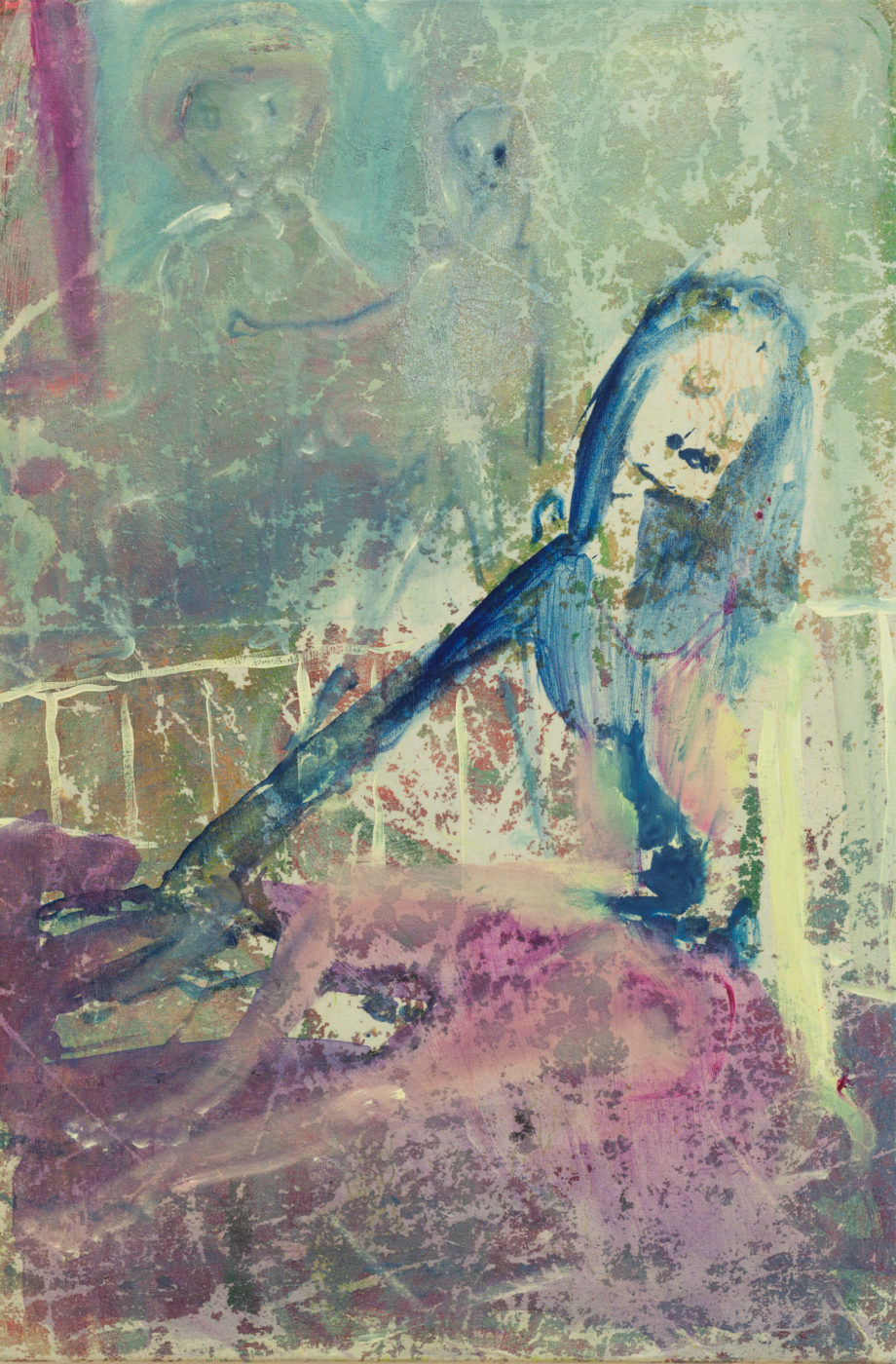 Natascha, 2017 Oil and acrylic on washed nettle 90 x 60 cm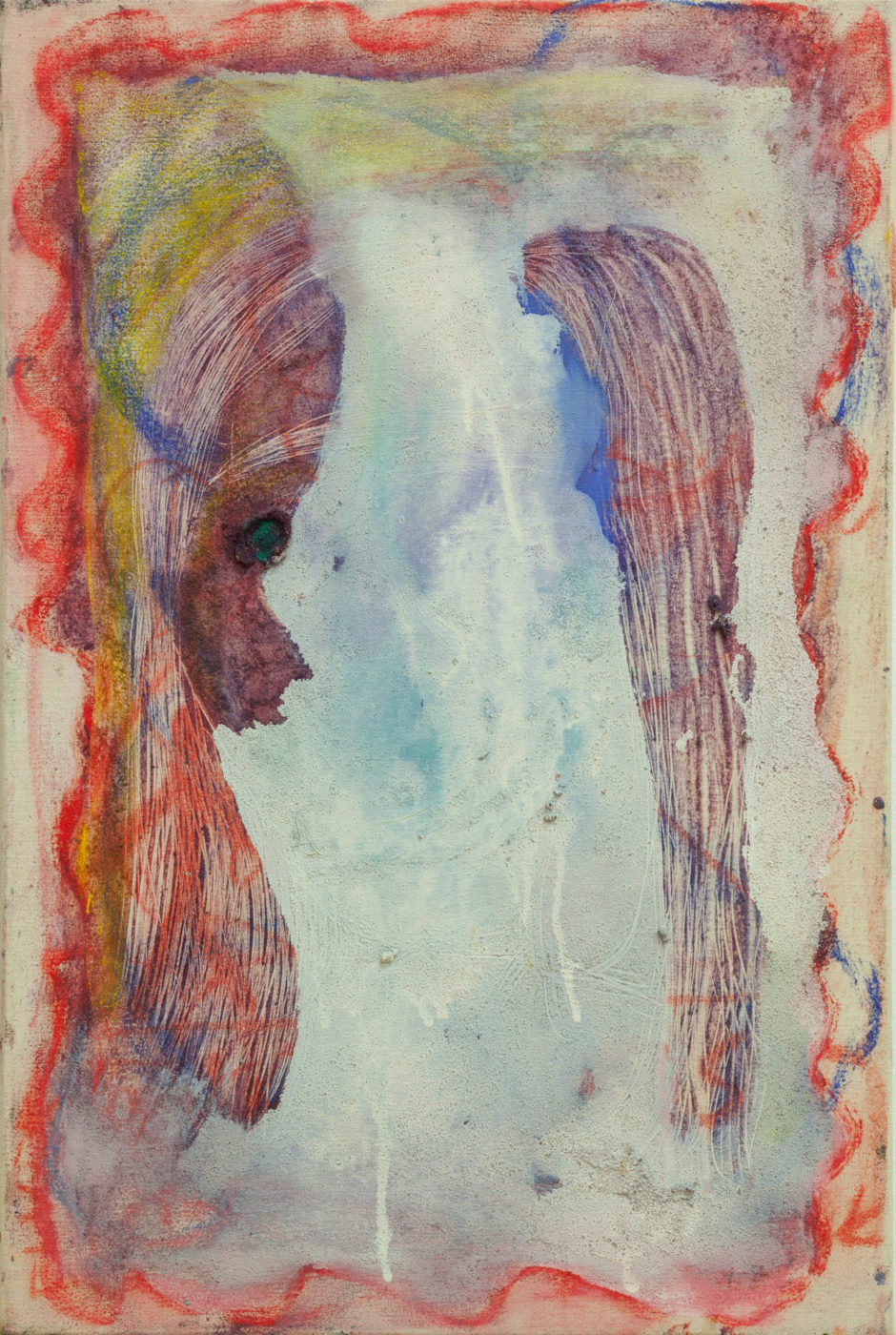 Spieglein (Mirror), 2016 Acrylic, crayon, and varnish on nettle 60 x 40 cm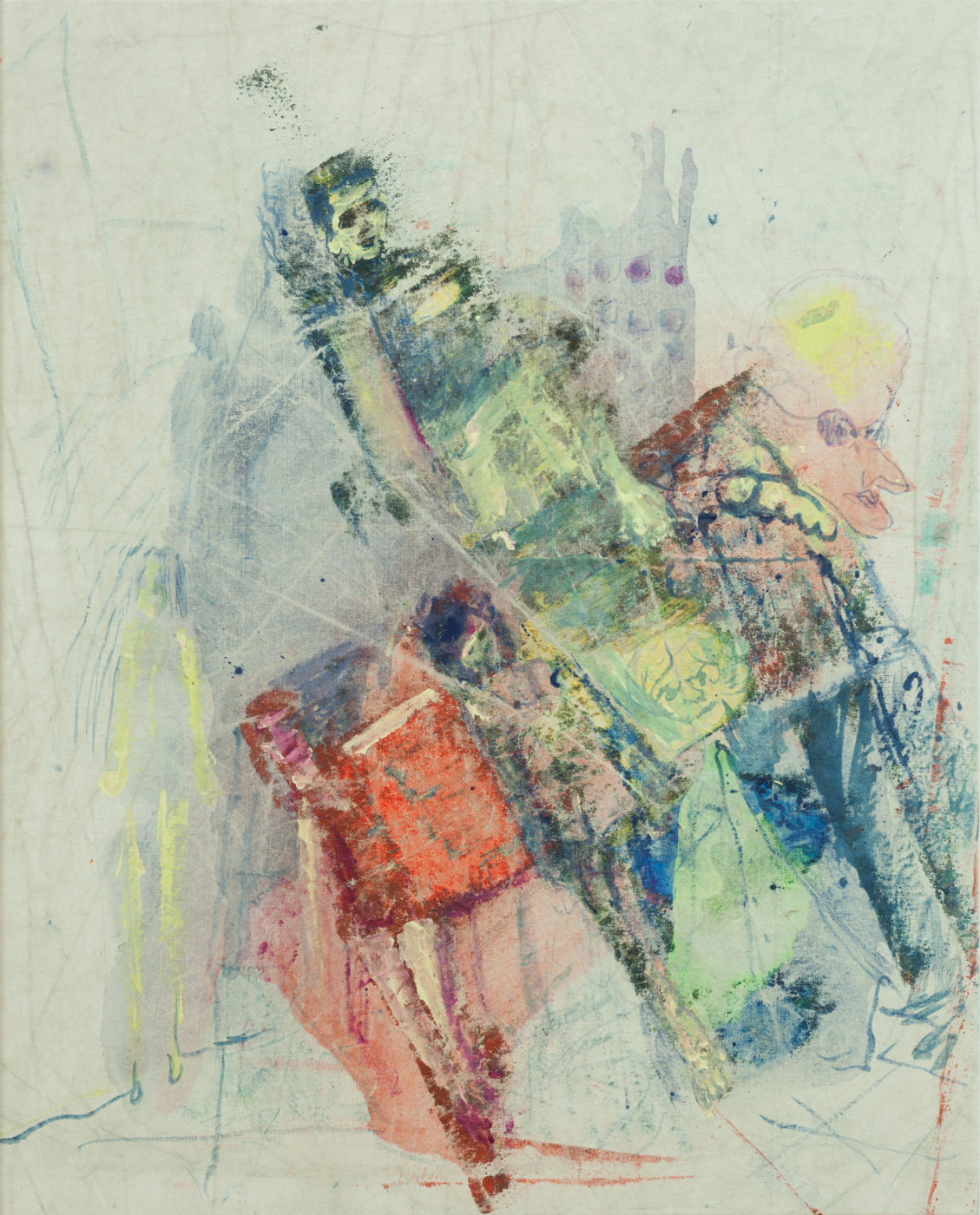 Berliner (Berliners), 2017 Oil on washed nettle 85 x 68 cm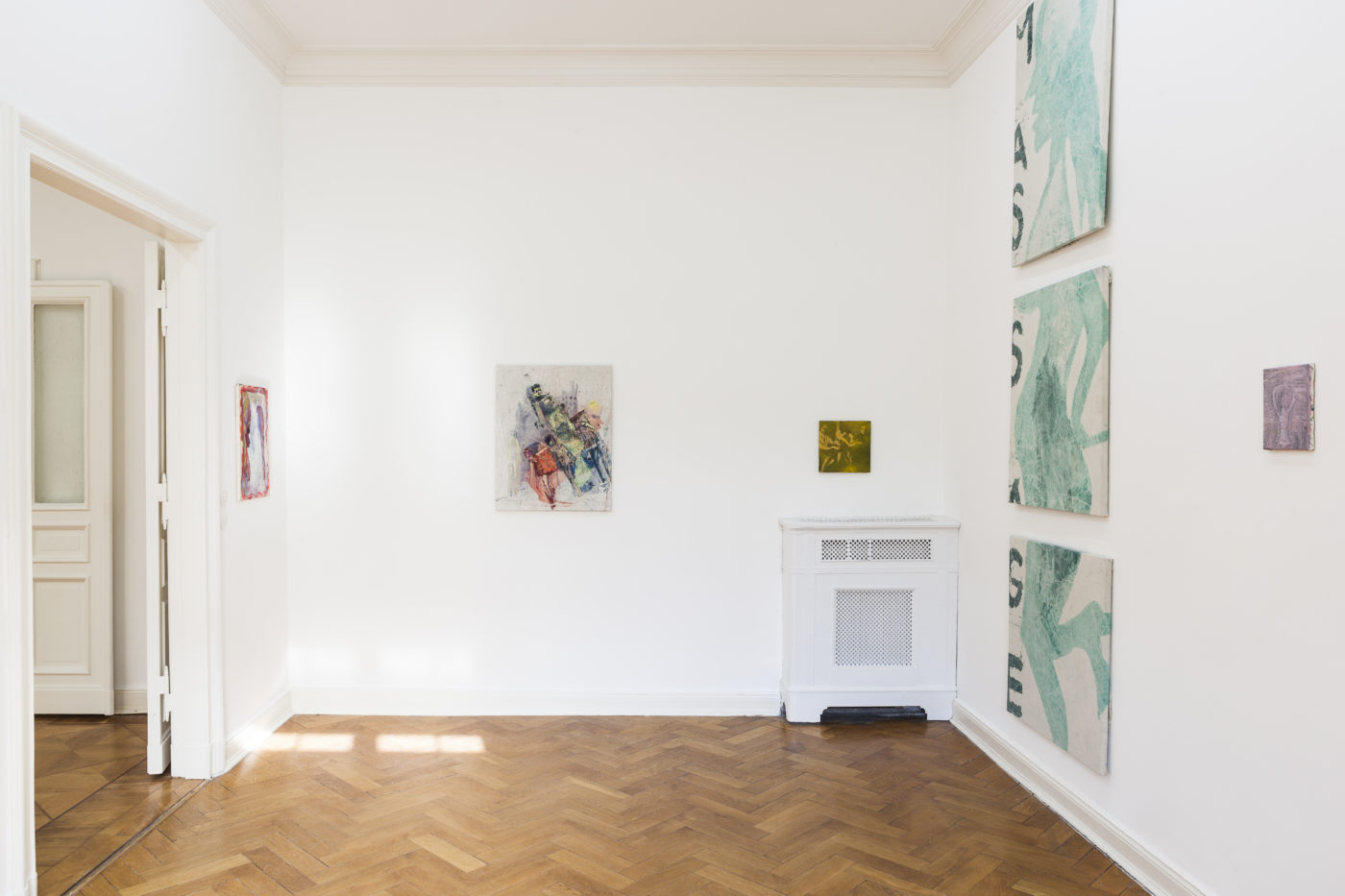 Gelber Mann (Yellow Man), 2016 Oil, acrylic, and coal on nettle 275 x 417 cm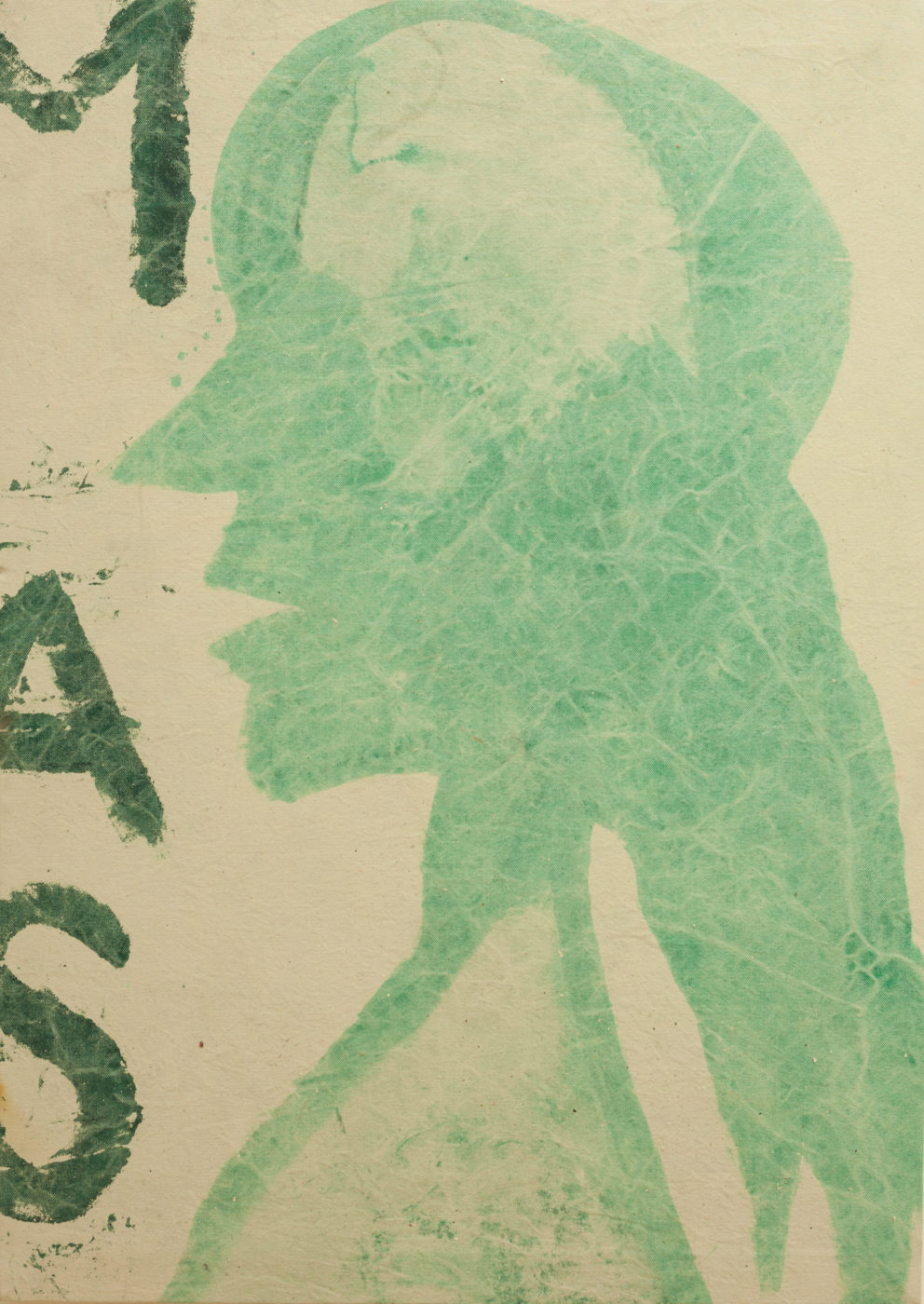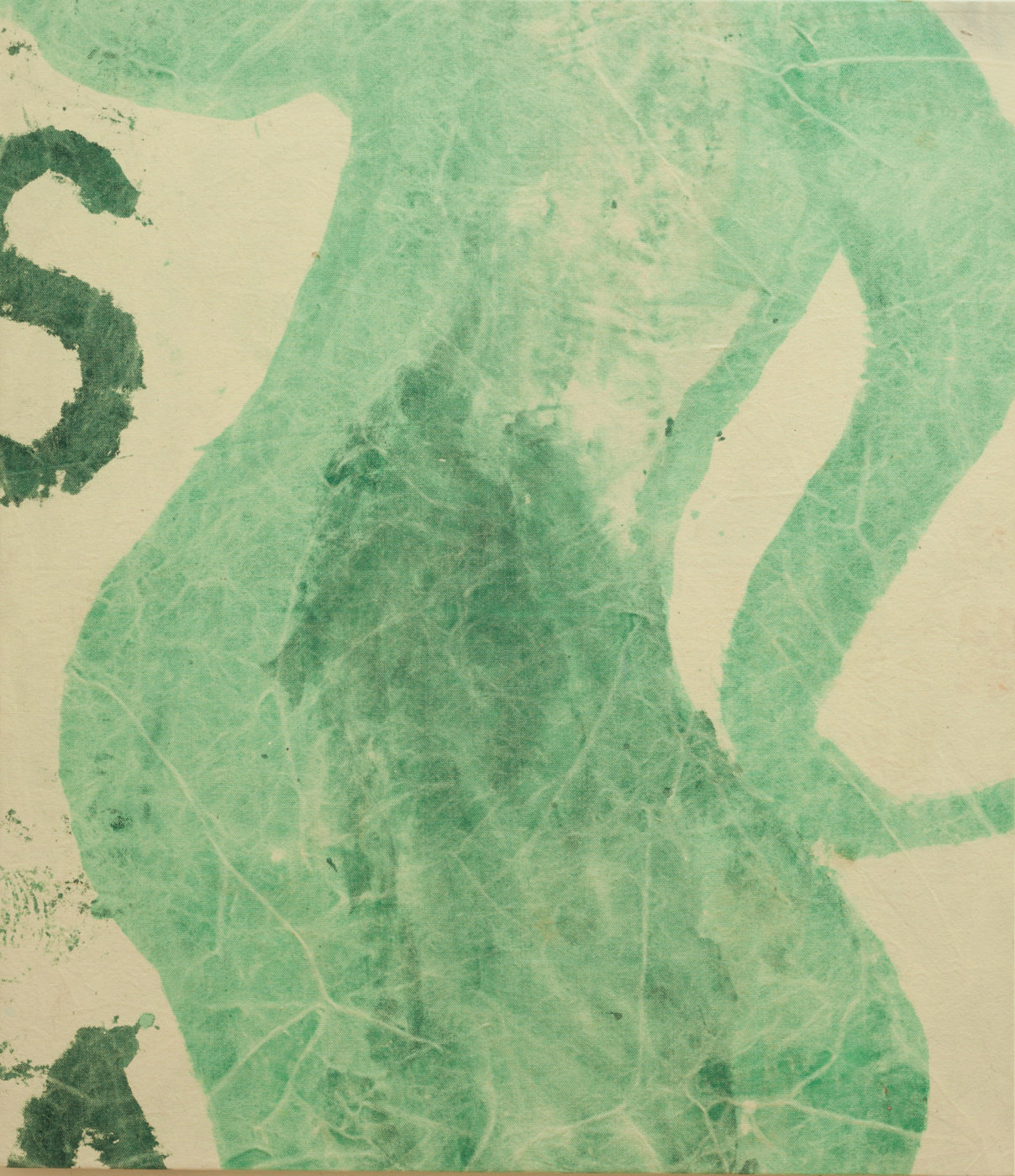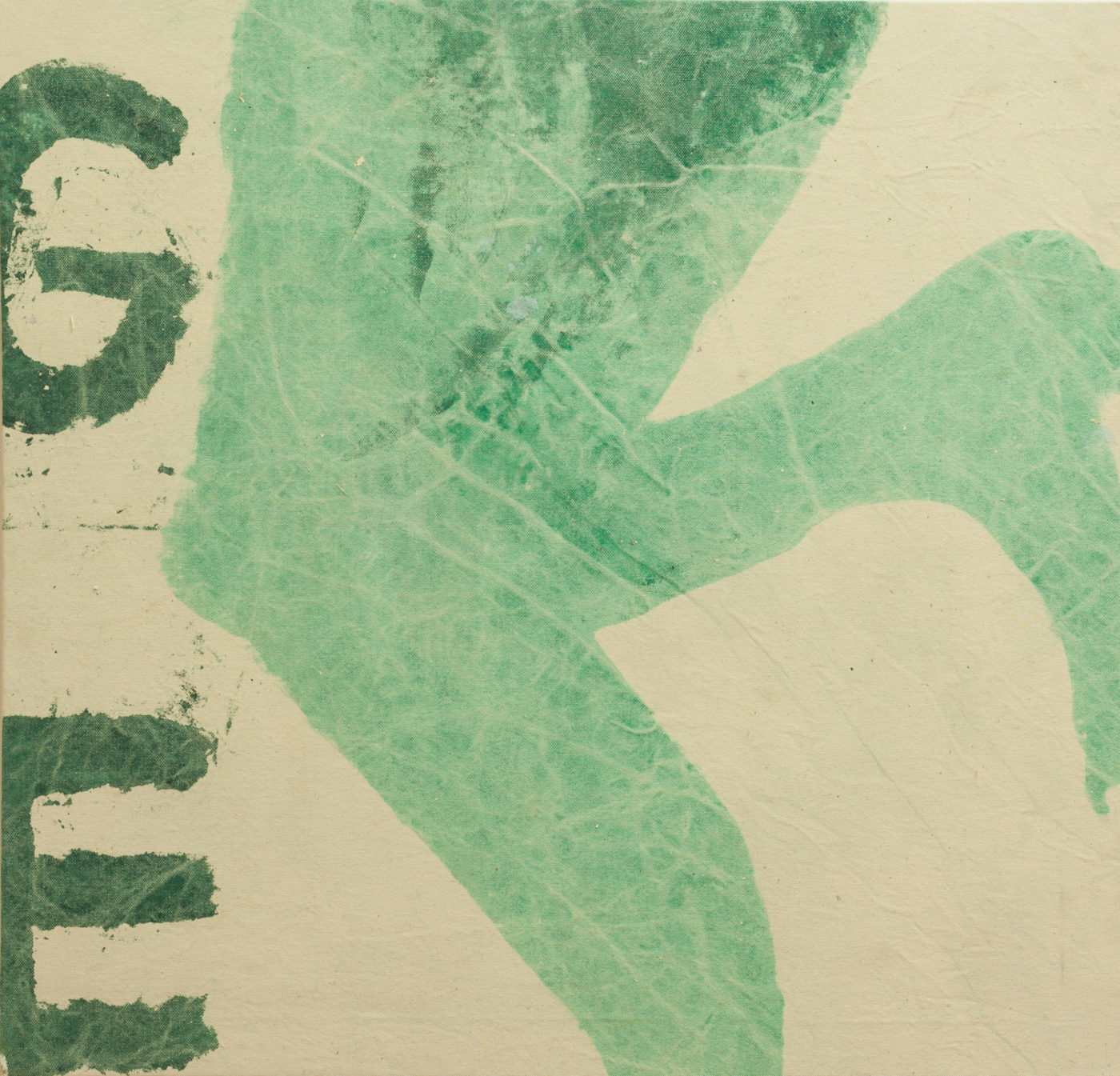 Massage, 2016 Acrylic on washed nettle I 120 x 85 cm II 98 x 85 cm III 98 x 85 cm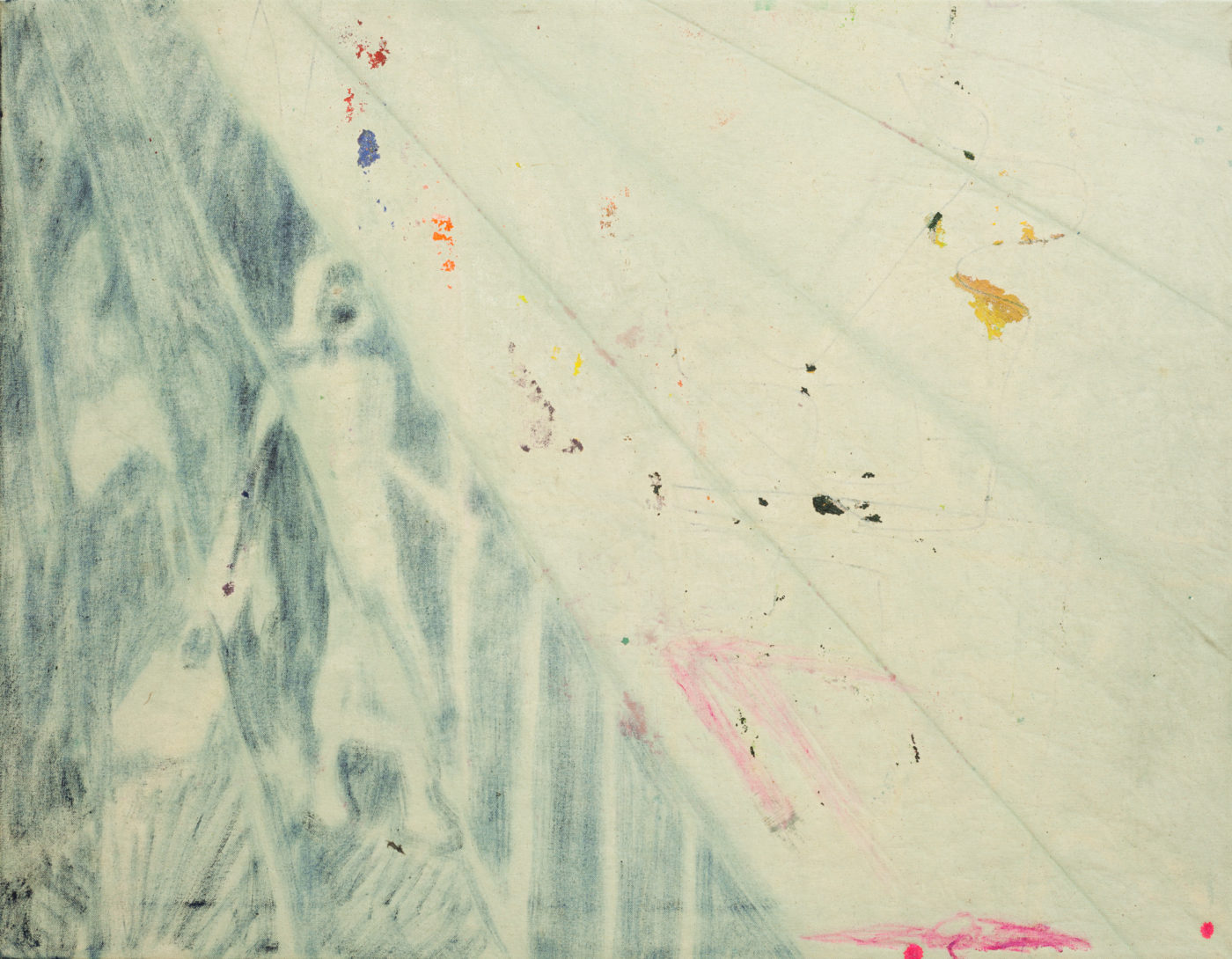 Rheinbrücke (Rhine Bridge), 2017 Oil and acrylic on washed nettle 70 x 90 cm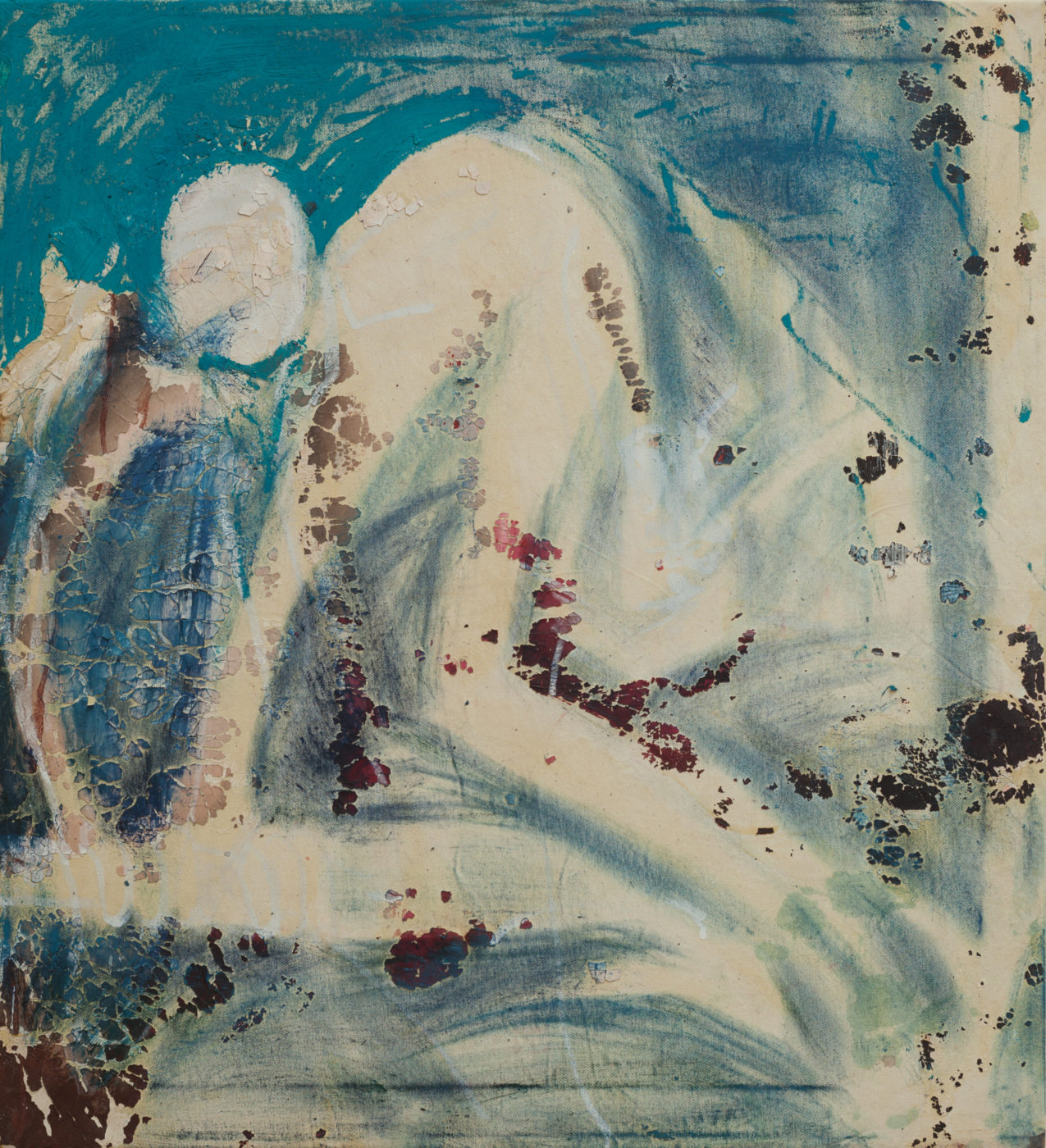 Klaps (Slap), 2017 Oil on washed nettle 74 x 68 cm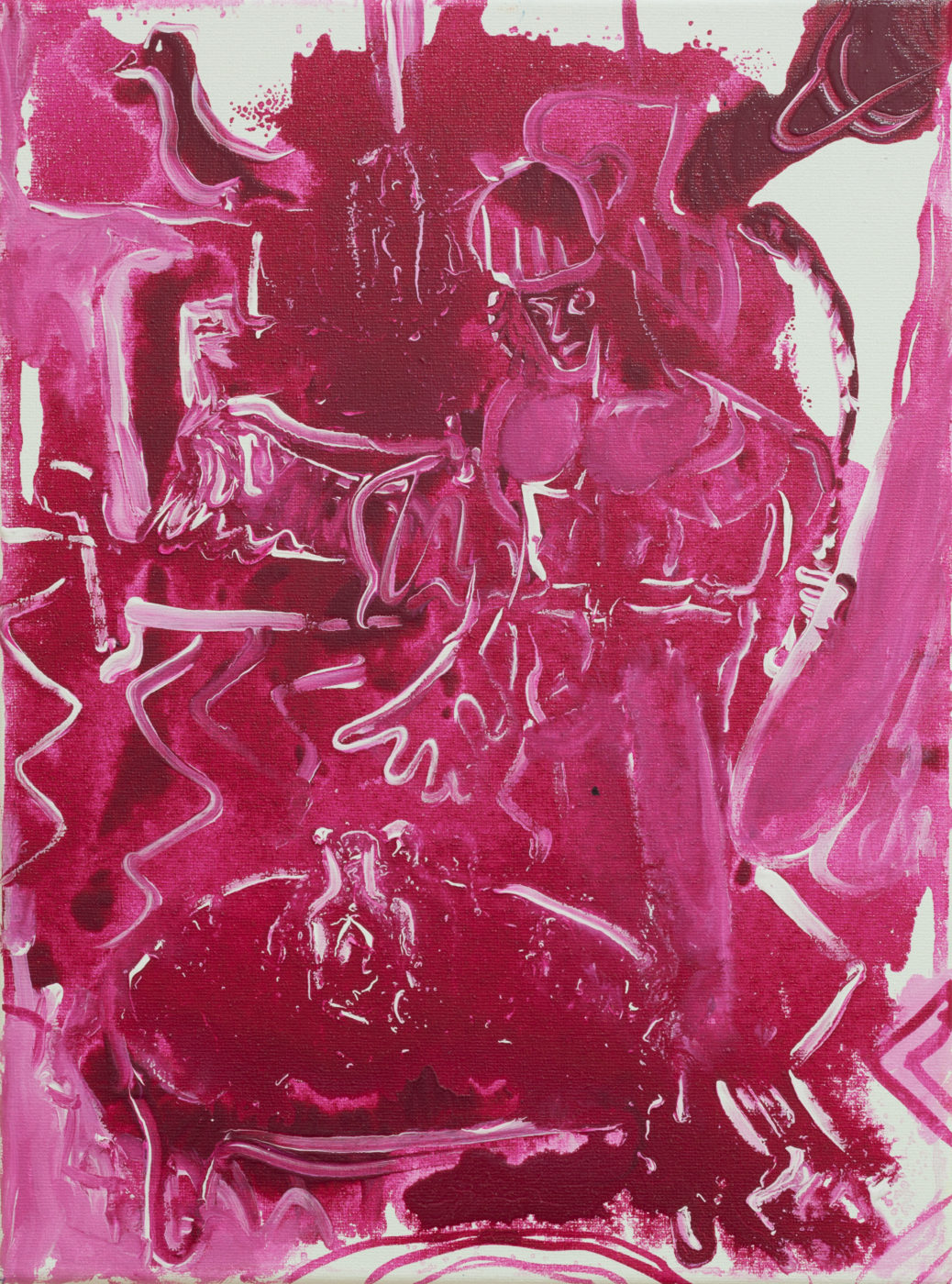 Flaschi, 2017 Acrylic on nettle 40 x 30 cm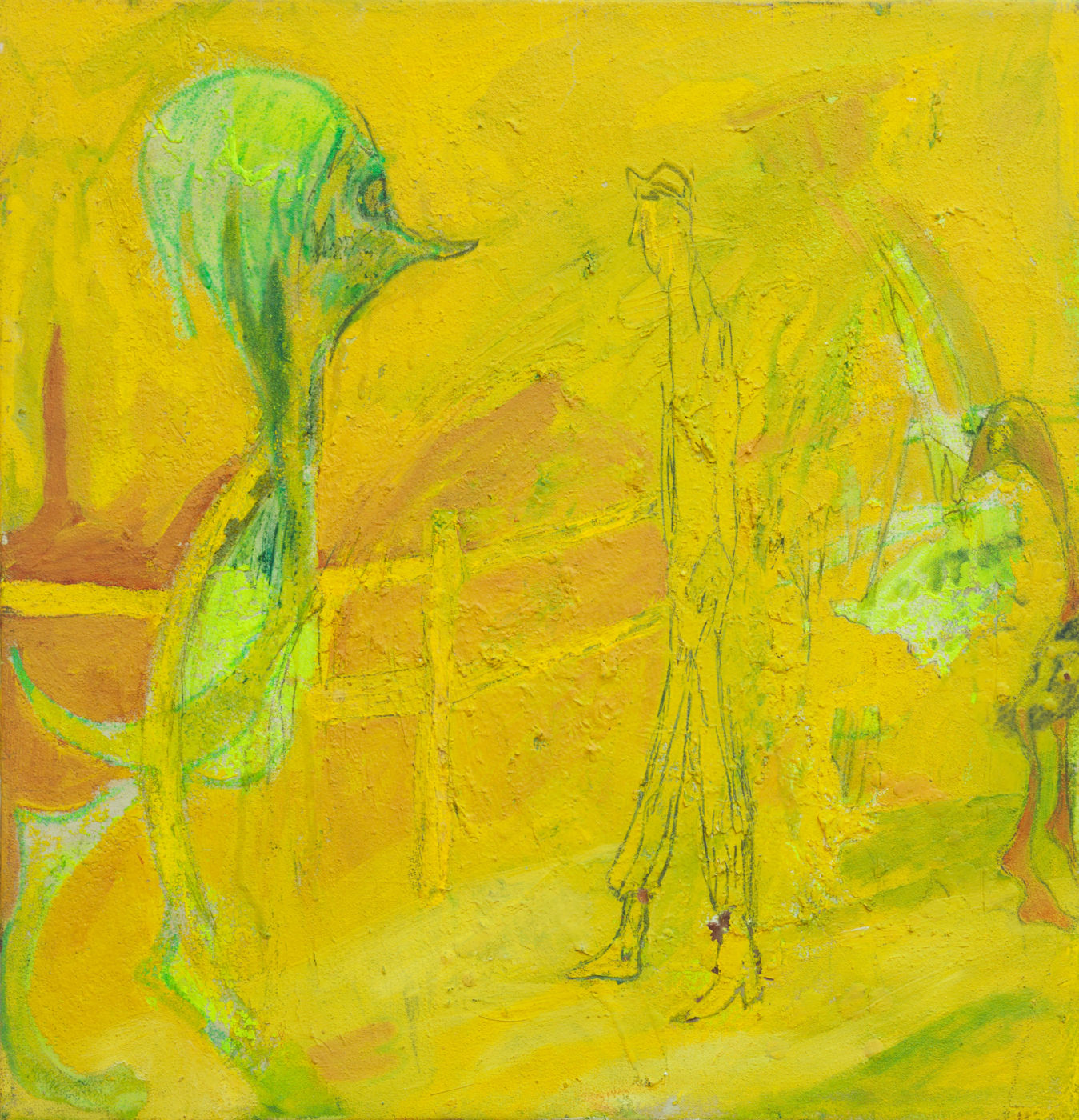 Nagual, 2015 Oil, acrylic, and ink on canvas 49 x 48 cm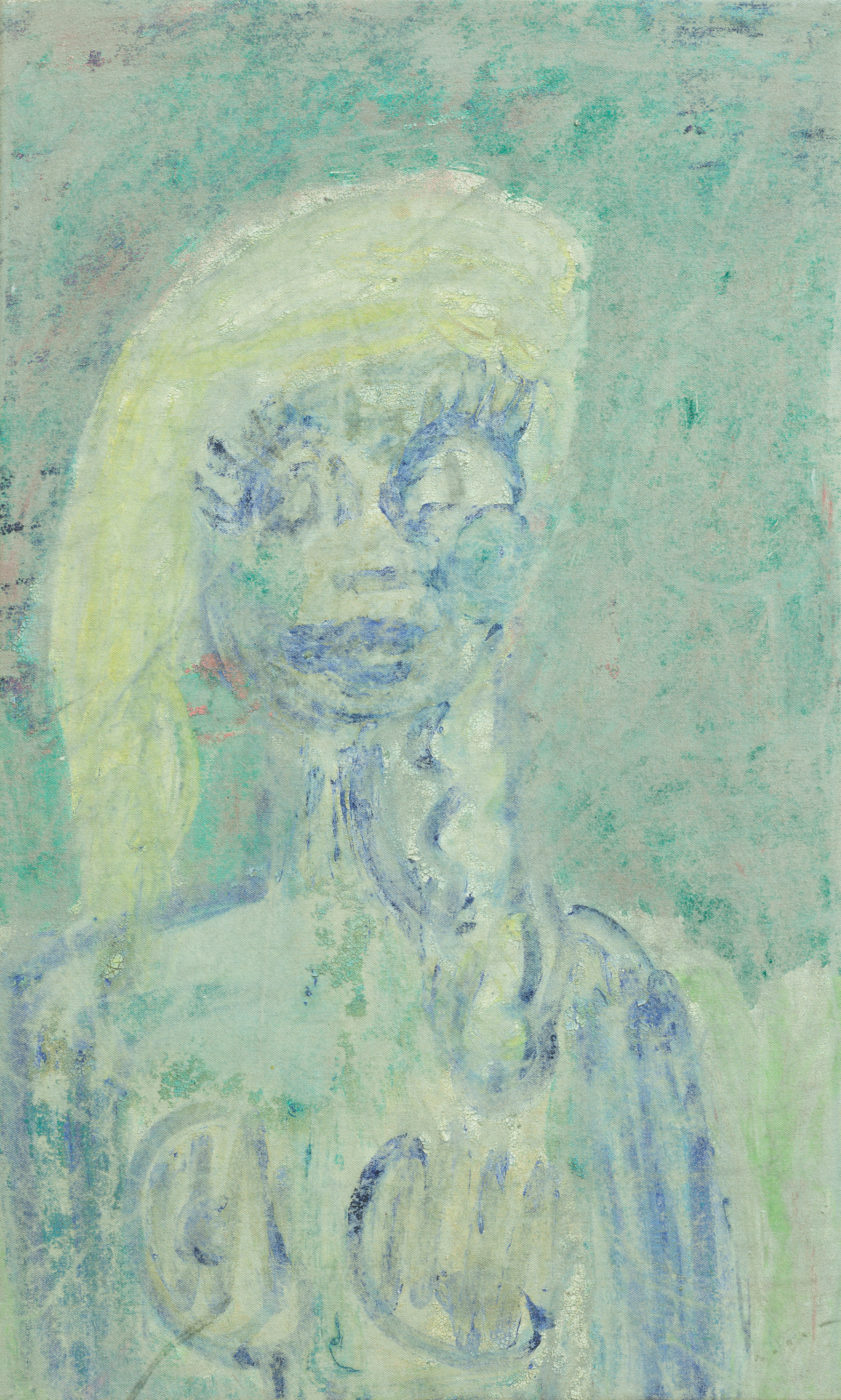 Dorfnutte (Village Whore), 2016 Acrylic and crayon on canvas 63 x 38 cm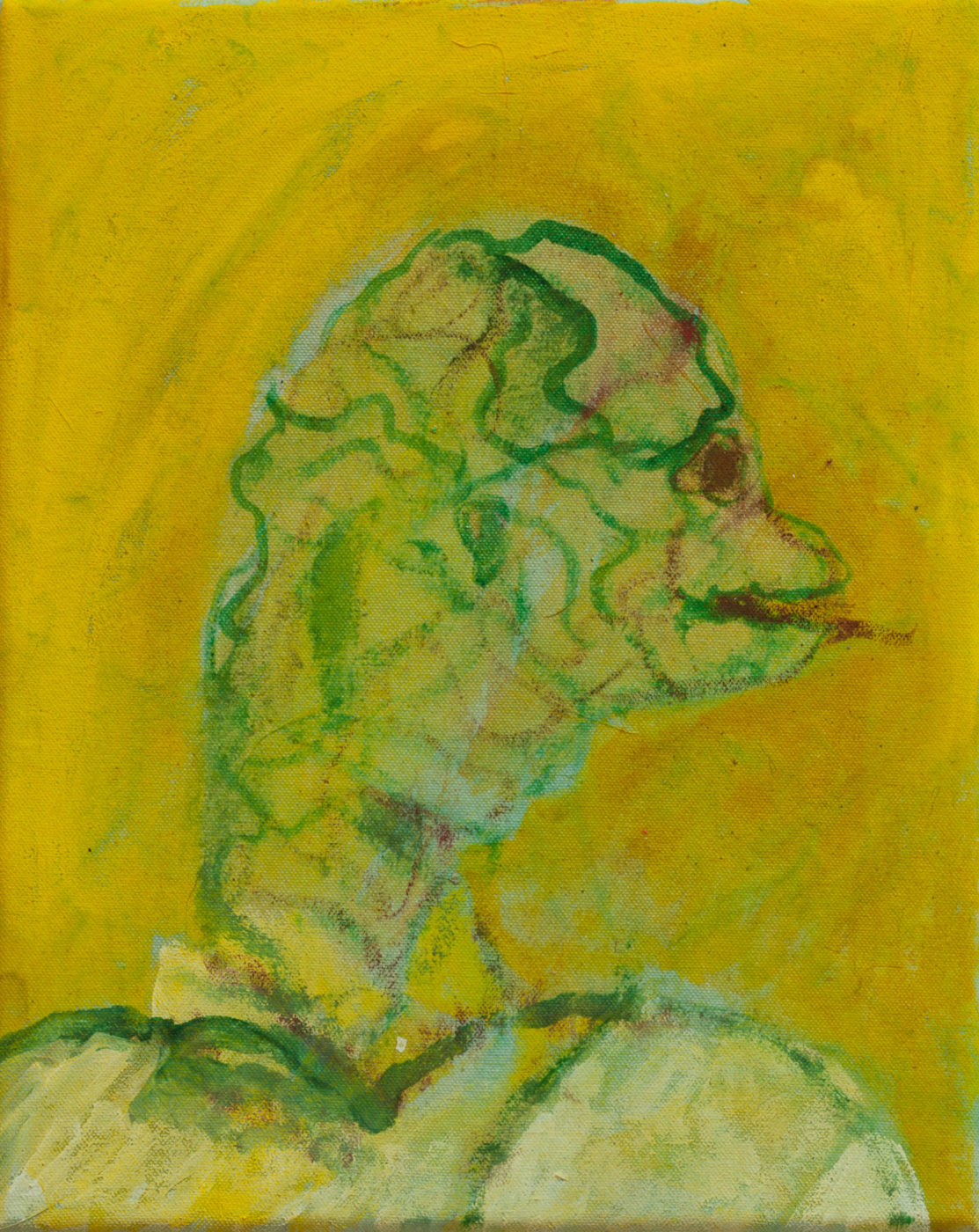 Bundesrept. (Lizardrep.), 2017 Oil and acrylic on nettle 30 x 25 cm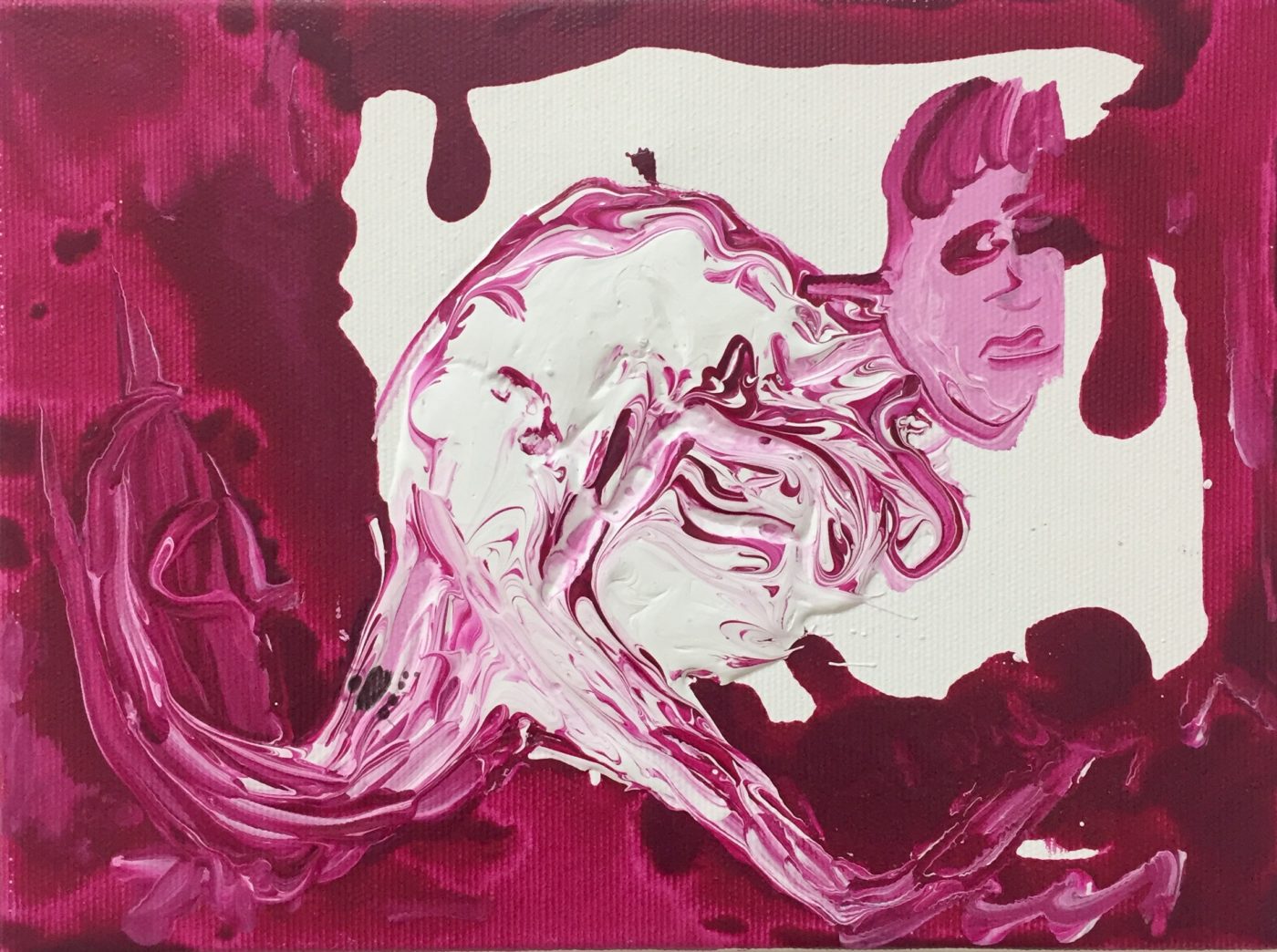 Höhlenmaler (Cave Painter), 2017 Acrylic and crayon on nettle 18 x 24 cm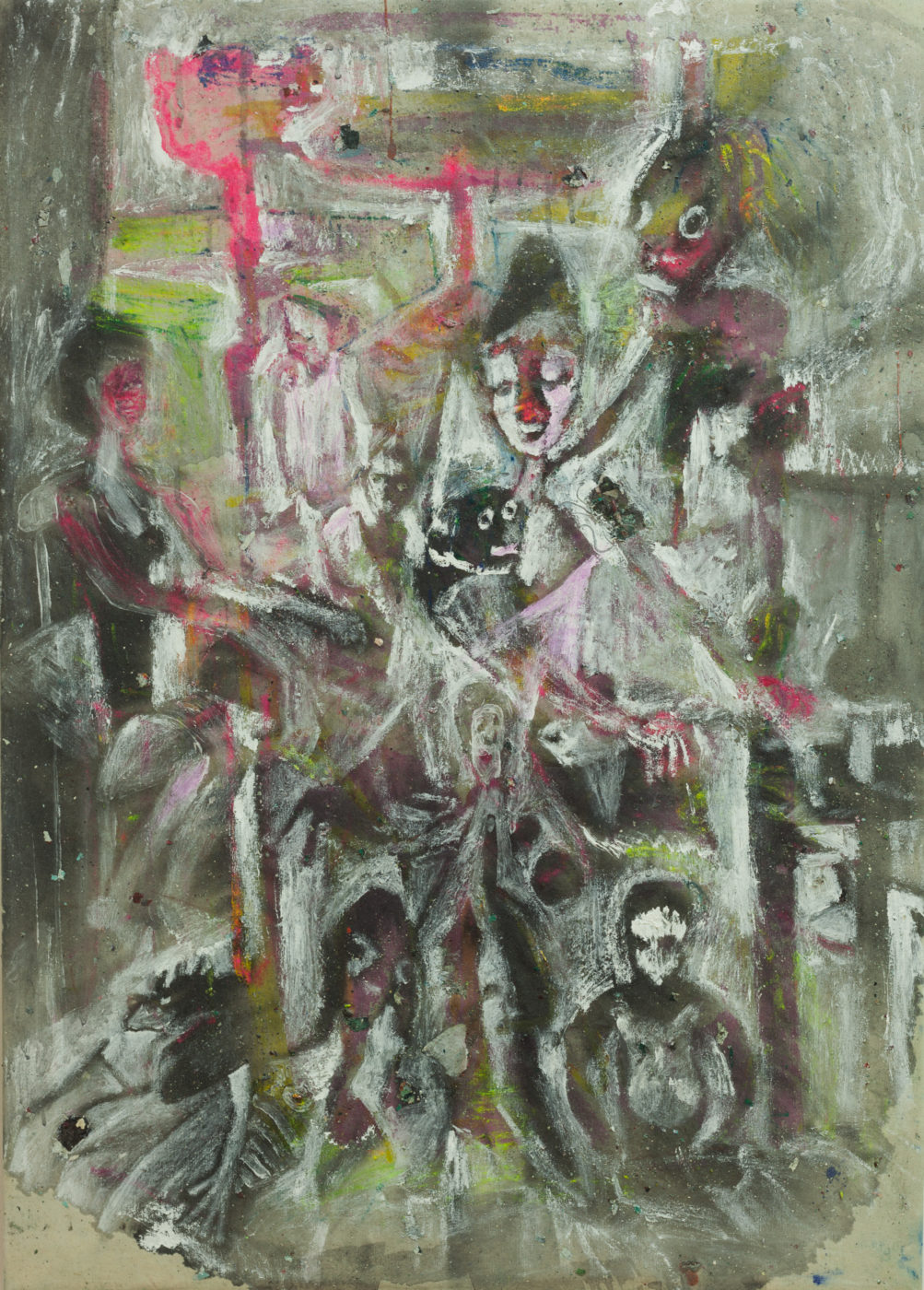 Unter Wasser (Under Water), 2017 Oil and acrylic on washed nettle 94 x 68 cm
Ali Altin
Born 1976 in Goch, Germany
Departed 2020 in Berlin, Germany
Lived and worked in Düsseldorf and Berlin, Germany
Solo Exhibitions (selected)
2017

Ali Altin, Weiss Berlin, Berlin, Germany

2016

Kanacken im Park, Parkhaus Malkasten Düsseldorf, Germany
Nackte fAKTen, with Jochen Goerlach, GOLD + BETON Cologne, Germany
Click, Salon des Amateurs, with Jochen Goerlach Düsseldorf, Germany

2014

Humidité with Jochen Goerlach, WP8 Düsseldorf, Germany

2013

rabotti rabotti, klinkhammer, Düsseldorf, Germany

2012

The Blue Room, Kunstraum Innsbruck, Innsbruck, Germany

2011

Mika tdrl, Filmwerkstatt Düsseldorf, Düsseldorf, Germany
Group Exhibitions (selected)
2017

Aftermieter, Haus Mödrath, Kerpen, Germany

2016

Cosmic Tune, Kreativquartier Boui Boui Bilk, Düsseldorf
Click, Salon des Amateurs, Düsseldorf, Germany

2015

You're just too good to be true, Contemporary Fine Arts, Berlin, Germany
House of Pain, Martinetz Galerie Cologne, Germany

2014

Humidite, WP8, Düsseldorf, Germany
New Skins, Nansensgade 62, Copenhagen, Denmark
Dual, Studio Roh, Düsseldorf, Germany
Blended Generations, Kö-Bogen, Düsseldorf, Germany

2013

Hotel Cerveau, Kater Holzig, Berlin, Germany
Seltsames und Merkwürdiges und Absonderliches und sogar Monströses, Showroom Schmitt, Karlsruhe, Germany
Ali Altin, Selda Altin, Esra Altin, Olivier M. Altin, kinderhook-caracas, Berlin, Germany

2012

New Kids on the Block, Neues Westdeutschland, Berlin, Germany
German Kleinformat, 3 Neter, Mexico City, Mexico
Die Stummen Schreie Deiner Socken, Plattenpalast, Berlin, Germany
Central Horizon, Penny Temporary, Neumünster, Germany
show of the week, Freies Museum, Berlin, Germany
aps [aepps], PVPC, Berlin, Germany

2011

Single im Dezember, Singleclub, Düsseldorf, Germany
Die böse Laune der guten Miene, Essential Existence Gallery, Leipzig, Germany
Eiskeller, Hafentor 7, Hamburg, Germany
Mein Esel und Ich, Neue Pfaffenhofener Kunstverein, Pfaffenhofen, Germany
Regarding Düsseldorf 6, 701 e.V., KIT/Kunst im Tunnel, Düsseldorf, Germany
all you can bear, HFBK Galerie, Hamburg, Germany
Fremdgang International, ODG, Düsseldorf, Germany

2010

Castle of Discipline, Mischpoke, Mönchengladbach, Germany
Forgotten Bar, Berlin, Germany
empire of dust, Landesvertretung NRW, Brussels, Belgium

2009

Headroom, Open, Düsseldorf, Germany
ZPX2 – Senex et Iuvenis Simul, Kaserne, Düsseldorf, Germany
Das Zeitung, Open, Düsseldorf, Germany
Rundgang, Akademie der Bildenden Künste Wien, Wien, Austria
Wet Paint, Arnhem, The Netherlands
Performance, extrapool, Nijmegen, The Netherlands

2008

Kanka Bar Project, Düsseldorf, Germany
Zyclopix – Die Zyklopen bei Mutantis, Citadelle, Düsseldorf, Germany
Paintings and Wall Papers, Raum 109, Düsseldorf, Germany

2007

De integratiesuite, Hoorn, The Netherlands
Pheromonbar, extrapool, Nijmegen, The Netherlands